We hope you love the products we recommend! All of them were independently selected by our editors. Some may have been sent as samples, but all opinions and reviews are our own. Just so you know, BuzzFeed may collect a share of sales or other compensation from the links on this page if you decide to shop from them. Oh, and FYI — prices are accurate and items in stock as of time of publication.
Traveling can be, well, stressful: Booking flights and ground transportation, spending money on attractions and food, and of course, the near-impossible task of finding a hotel that's clean, affordable, and comfortable. That's where Tru by Hilton hotels comes in.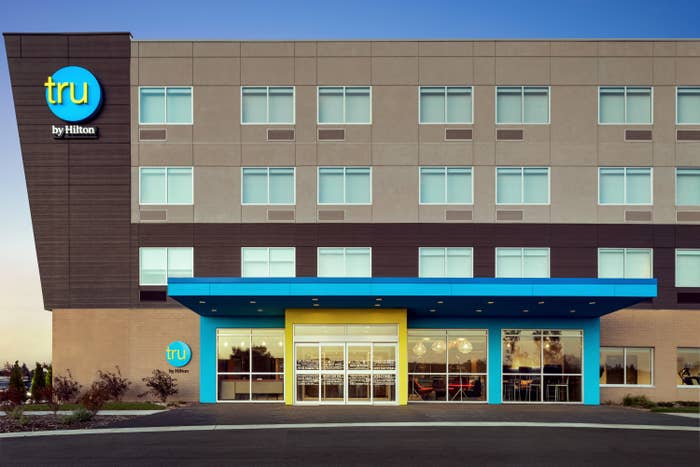 You may have heard of Hilton hotels, but have you heard of Tru by Hilton? Tru is the PERFECT way to ensure you get the most out of your next hotel stay, all while staying on budget. We're talking awesome perks and lots of them — free hot breakfast, modern rooms, and a lobby so fun, you may never want to leave.
There are a lot of hotels out there, but here's how Tru by Hilton will truly deliver the most bang for your buck:
1.
FREE! HOT! BREAKFAST! Like you've never seen before. A topping bar. With 35+ toppings. Yes, you read that right. A TOPPING BAR! Yum!
2.
But if you're not quite a morning person, or just need an any time of day pick-me-up, there's a 24/7 coffee, tea, and hot chocolate station complete with flavored syrups, so you can customize your perfect hot beverage any time of day or night.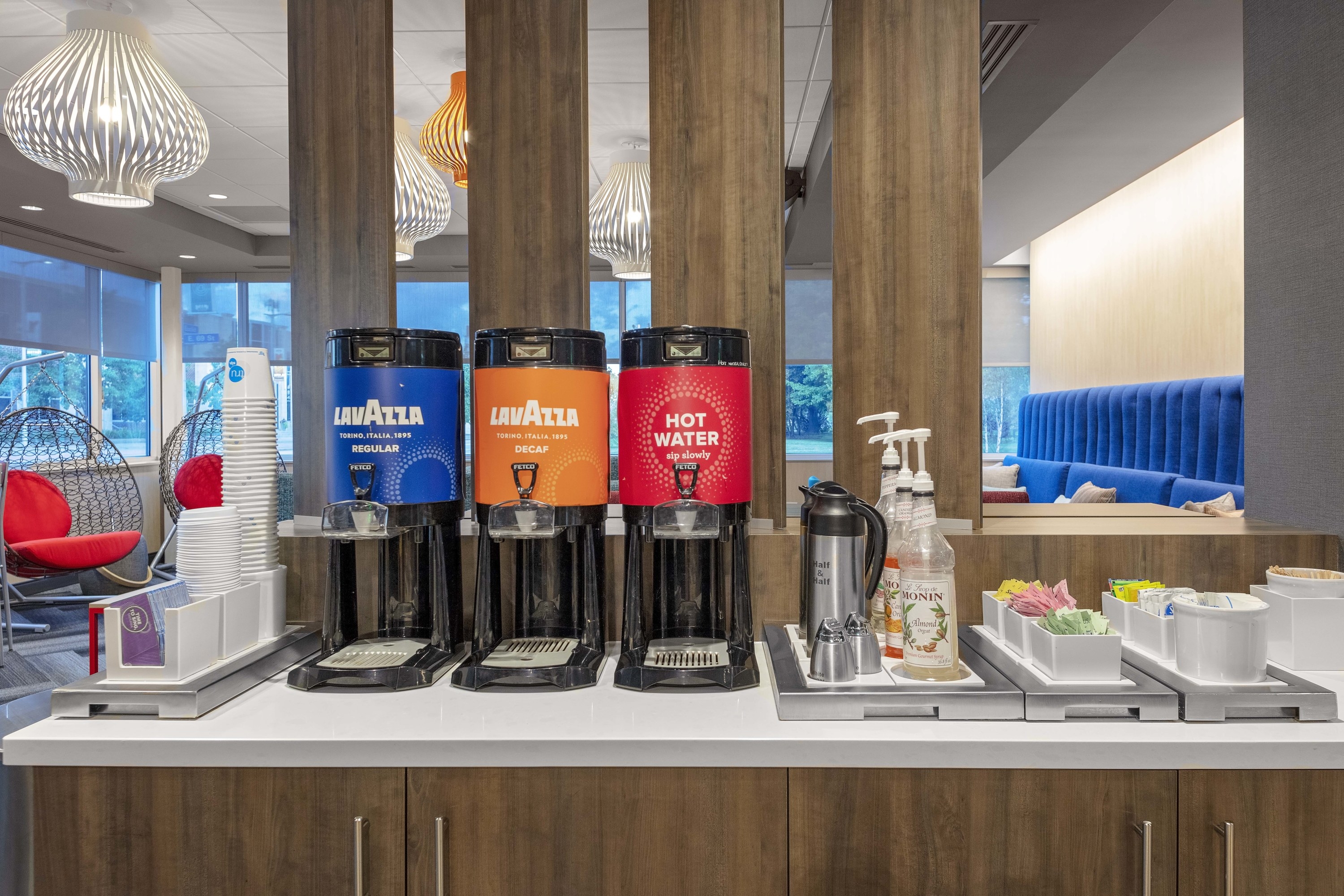 3.
The rooms have fun-sized floor plans and modern design features that make it feel really cozy, and unlike any other hotel room you've stayed in before.
4.
The lobbies are NOT to be overlooked! Heck, you may even want to spend your entire stay in the lobby, where there are tons of comfy seats and nooks to sit and do work, or curl up with a good book. Plus, every Tru hotel offers fast, free, and reliable Wi-Fi — so you can always stay connected.
5.
Or if you're feeling up to something more exciting, you can keep busy with fun games like billiards and foosball.
6.
And one of the best things in the lobby is the awesome 24/7 marketplace — so your craving for a snack or a drink to quench your thirst can be fulfilled at any time.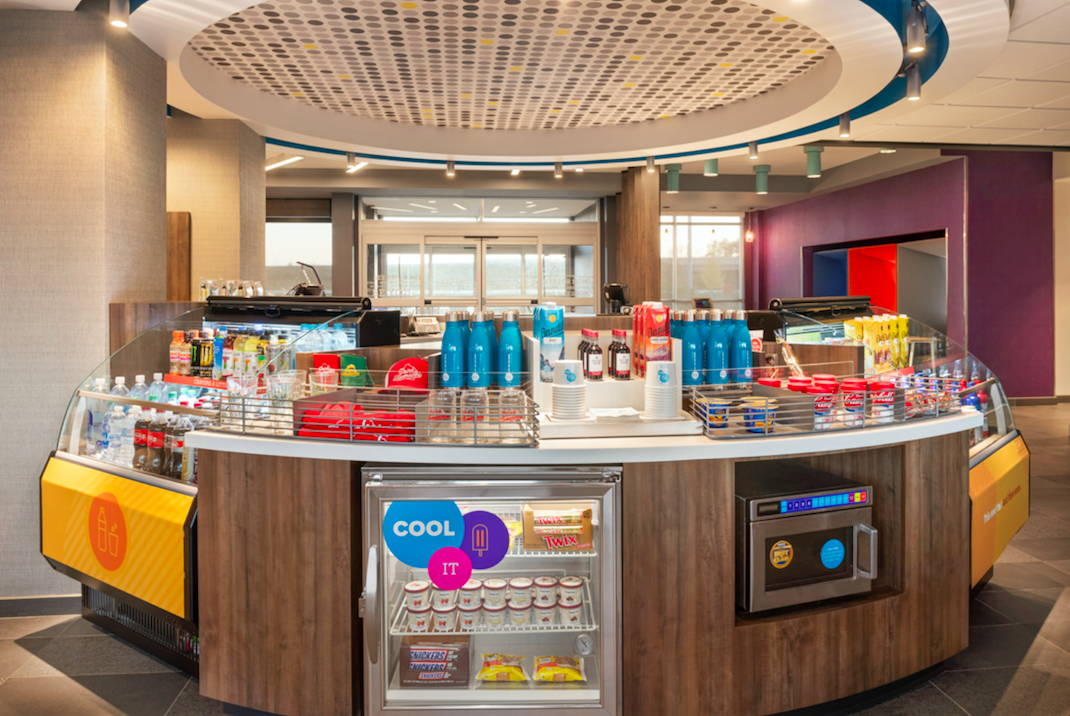 7.
If you need a place to work off some jet lag or stretch after a long journey, there are, of course, state-of-the-art fitness centers, and some of the hotels have pools!
8.
And you're bound to love the fact that instead of carrying around a room key in your pocket, you can unlock your door with the Hilton Honors mobile app — you can also check in with it, too! And when you're gearing up to check out and head home, you can print your flight boarding pass right from the lobby!
With incredible perks like a topping bar at breakfast, energetic and comfy rooms, and a lobby that's an attraction in and of itself, Tru by Hilton hotels is truly the best way to get the most bang for your buck on your next trip.