Clever Car Packing Tips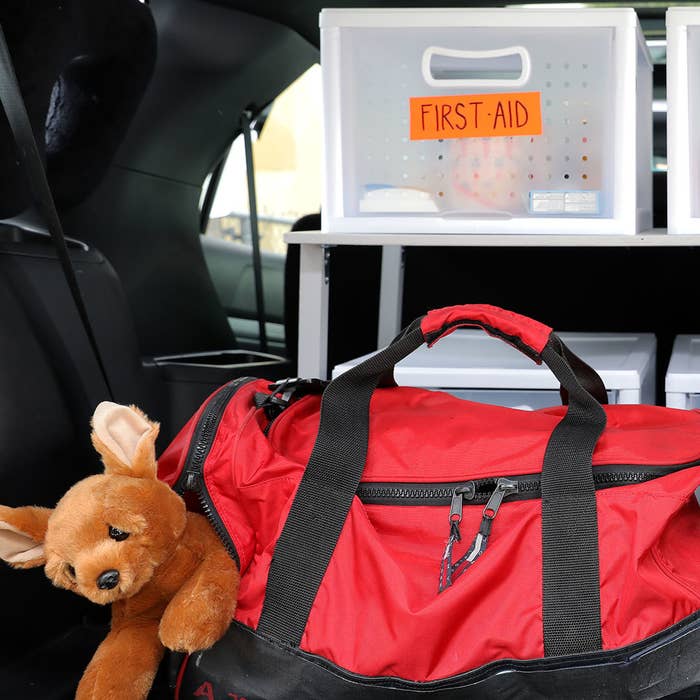 MATERIALS
Wood surface, tailored for the size of your trunk
4 hinges
4 wooden legs, 16 inches
24 nails
Paint (optional)
4 plastic drawers
Colored tape
2 suction cup hooks
Electric drill or screwdriver
INSTRUCTIONS
1. Take the wood surface and screw in the hinges.

2. Take the wooden legs and screw on the other side of the hinges.

3. Paint, optional.

4. Place collapsible table in the trunk of your car.

5. Fill plastic bins with desired items and label accordingly, using the colored tape.

6. Place two bins under the table and two on top.

7. Stick suction cups to the side windows and hang desired items, such as a neck pillow or a backpack.

8. Place duffle bags and other items in front of the bins.

9. Place any extra necessities in front of the draws.

10. Close the trunk and head off on your adventure!