The bustling sidewalks of Harlem's famed 125th Street double as pedestrian marketplace, awash in vivid scents and vibrant patterns that reflect its place as a cultural hub of the African diaspora in New York. Home to the Apollo Theater and the ashes of famed Harlem Renaissance writer Langston Hughes, "Black Manhattan" also boasts the humble 1990s beginnings of Sundial Creations, the parent company of Nubian Heritage and its wildly popular sister brand, Shea Moisture.
Shea Moisture's popularity as a natural haircare brand has skyrocketed in recent years, evidence of the rising power of a consumer base previously overlooked by mainstream retailers and beauty brands alike. The brand's rise to prominence, which has spawned memes and meet-ups, is a fascinating case study in consumer power and cultural capital, a story made possible by the digital era and the tools it offers. Whereas even 10 years ago, black women couldn't effectively lobby national retailers to carry products beyond damaging chemical relaxers, now drugstore shampoo aisles in most major cities feature a healthy array of conditioners and black-owned product lines advertising ingredients like coconut oil, shea butter, and aloe vera.
"When we first started to approach retailers in the early '90s, they didn't understand what we were doing," Sundial CEO Richelieu Dennis told BuzzFeed Life. "Customers were demanding it, but retailers weren't connected enough to their consumers to understand that need."
What changed? The emergence of the internet and interest-based forums, which allowed space for loosely configured groups like the burgeoning natural hair community to share resources about healthy haircare and build collective power.
"As that has happened, retailers have woken up and said, 'Hey, now is the time to go out and understand who we are not serving and serve them,'" Dennis said. "The shift in the mindset of retailers and in the accessibility of [products like ours] to consumers has resulted in a seismic shift in the demographics that now drive the current marketplace — and all of those shifts have led to a seismic shift in the beauty landscape overall."
Customers' newfound ability to hold retailers accountable for dismissing their beauty needs — using digital tools to address brands that misrepresent black consumers and retailers that don't stock necessary products — is driving the marketplace toward more equitable representation. But Shea Moisture's roots trace back well beyond the upswing of what has come to be called "the natural hair movement."
More than 100 years and 4,000 miles away from modern New York, Dennis' grandmother, Sofi Tucker, created natural concoctions to meet the needs of locals and missionaries in her native Sierra Leone. Tucker's recipes incorporated the same ingredients that Dennis and his friend Nyema Tubman sold along Harlem's table-lined street marketplaces in the early 1990s. Now, almost 25 years later, Shea Moisture products can be found in drugstores, pharmacies, beauty supply stores, and specialty boutiques alike. The product line is ubiquitous, associated most readily with black women who rock their naturally curly, kinky, coily hair without chemically straightening it — but also growing in popularity among other demographics.
"Our products are the greatest manifestation of our love for [our grandmother] because of the care we take in how we create them," Dennis said. "There is a responsibility that comes along with having a community that relies on us to be the best product for the dollar — she took that seriously."
Women who use Shea Moisture products are overwhelmingly black, with beauty desires that are often overlooked by so-called "mainstream" brands. Tightly curled, thick hair requires significant moisture, tender care, and specialized regimens. In a beauty landscape where straight hair is considered "normal," products that specifically and holistically address black women's varying needs are rare and often incredibly expensive.
"I use a lot of Shea Moisture's products … and I love how they make my hair feel; my hair is very kinky, and their products make it soft and manageable," said teacher and boutique owner Myisha Quinn, who went natural six years ago. "The price is affordable, which is perfect because it's also sold in a number of places where I can get it — CVS, my local beauty supply store — and a lot of other products are just hard to attain."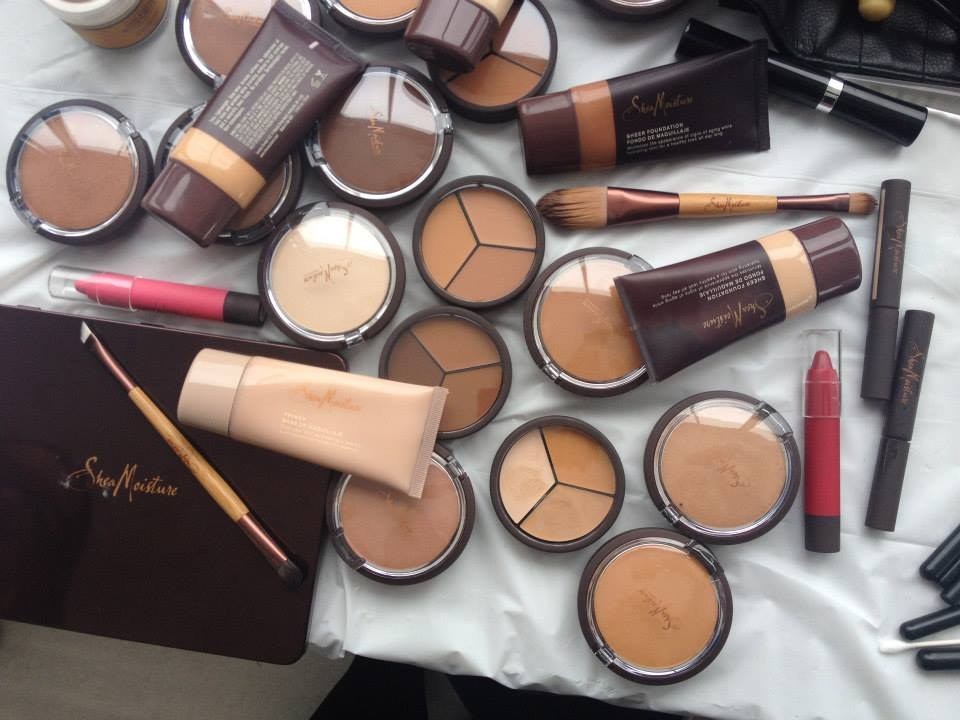 Recently, Shea Moisture began expanding beyond its original hair product lines, into bath and body care and cosmetics. Its makeup line, which launched last year with Target, features rich shades of foundation, lip stains, and eyeshadow that flatter a range of different skin tones. This comes at a time when black women can use newfound consumer power to demand changes of the broader cosmetic industry, which notoriously caters to a plethora of pale skin tones and relegates darker skin to a handful of token, overpriced swatches.
Shea Moisture's hair products continue evolving and expanding as well, but its focus on providing quality to and gaining inspiration from customers otherwise regularly underserved and frequently even stigmatized by the beauty industry remains the same — even as the brand branches out.
"This is the golden age of freedom in beauty," Dennis said. "The natural hair community has sparked something in society that allows greater society to now feel a freedom that women who wear their hair naturally fought for for so long ... they're really at the forefront of democratizing beauty."