1.
She's a little spacey, but you're pretty sure that's just part of her "brand."
2.
She always ALWAYS knows when the beat's about to drop.
3.
She "shops locally" (aka "brings home curbside freebies").
4.
She brings her own artisanal coffee to work along with even more artisanal mugs.
5.
She rocks the dopest old-school frames (they may have been brand new when she bought them, but still).
6.
Her name is conveniently very vintage.
7.
Ask her about hair accessories. She knows a guy.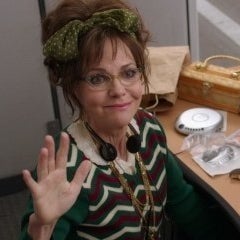 8.
She reads cheesy novels...ironically. You think. You're not sure.
9.
She likes bands you've never even heard of.
10.
She does everyday things in, like, really alt/trippy ways.
11.
Her philosophy will rock your worldview.
All images courtesy of Sony Pictures.