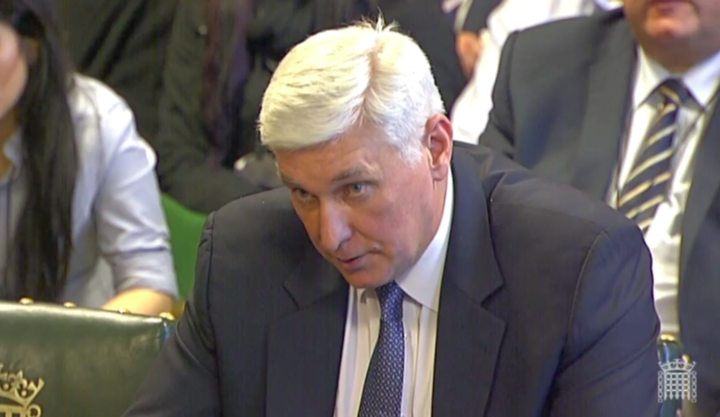 The Tennis Integrity Unit in charge of tackling match-fixing put out a statement on Monday in response to the latest #TennisRacket revelations by BuzzFeed News and the BBC.
The statement said the TIU "strongly refutes" the claim that it ignored evidence of "worldwide" match-fixing by as many as 29 international players, which was handed over by Italian prosecutors three months ago. And it demanded that, if BuzzFeed News and the BBC have "hard evidence", it should be made "immediately available".
Here is the statement in full: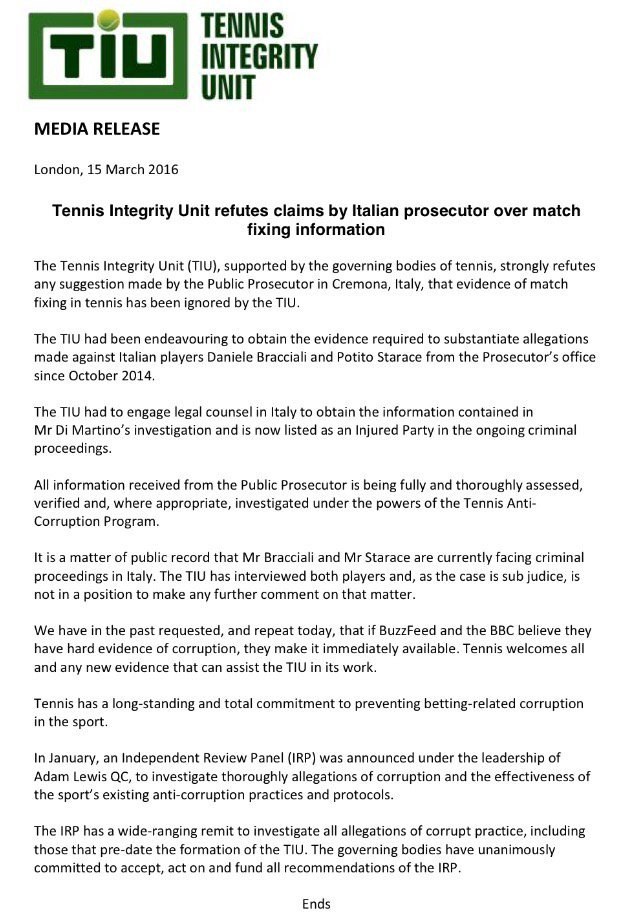 BuzzFeed News has written to Nigel Willerton, the head of the integrity unit, to remind him that he already has all the evidence.
We also asked him to confirm that all the files will be turned over to the independent investigation into match-fixing that was set up in the wake of the #TennisRacket investigation in January. And we copied the letter to Adam Lewis QC, who is in charge of that inquiry.
Here is the letter in full: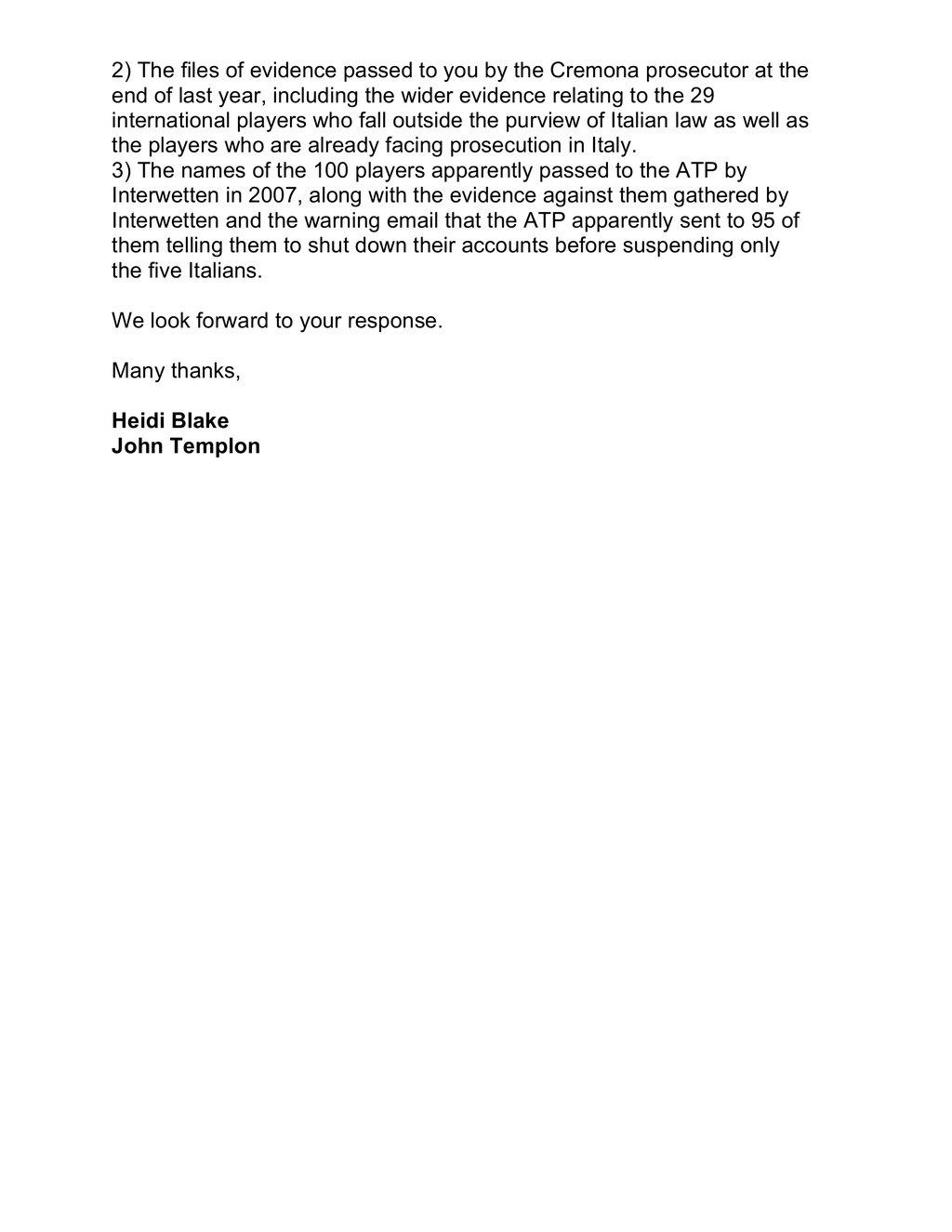 UPDATE
Willerton responded to this letter on Friday. He said all information handed over by the Cremona prosecutor "is being fully and thoroughly assessed, verified and, where appropriate, investigated" and confirmed that this, along with the evidence from the 2008 probe, would be passed to Adam Lewis QC for inclusion in his inquiry. He said he had "no knowledge" of the players on the gambling list handed over by Interwetten because "the matters you refer to occurred before the TIU was in operation".
Heidi Blake is the UK investigations editor for BuzzFeed News and is based in London.
Contact Heidi Blake at heidi.blake@buzzfeed.com.
John Templon is a data reporter for BuzzFeed News and is based in New York. His secure PGP fingerprint is 2FF6 89D6 9606 812D 5663 C7CE 2DFF BE75 55E5 DF99
Contact John Templon at john.templon@buzzfeed.com.
Got a confidential tip? Submit it here.