1.
A dainty bracelet anyone would agree is simply *charming* whether they're a Disney fan or haven't set foot in a Disney Park since they were a child.
I've personally had my eye on the Fantasyland Crislu charm bracelet, but can totally see why other people would appreciate the Mickey and Friends version instead (it's definitely more of a timeless classic). It also comes in a necklace version if that's more your style and you can find an even more minimalist bracelet featuring just one Mickey Mouse icon (also pictured above, to the left) on the site as well.
Get it from shopDisney for $100.
2.
A graphic tee you'll easily be able to pair with shorts, jeans, leggings, skirts, etc as it features a lil' Disney nod without being too in your face about it. What's not to love?
Promising review: "Exactly what I was looking for — a cute T-shirt with a vintage look to bring on my upcoming Disney trip. The material is very soft and it's lightweight without feeling cheap. I sized up to a medium because I wanted a looser fit." —Rachel Cambio
Get it from Amazon for $21.99+ (available in women's sizes XS–3XL and seven colors).
3.
Minnie Mouse scrunchies, perfect for creating the *look* of wearing mouse ears without the headache that typically comes along with one of the headbands.
Promising review: "Loved these!! They were perfect quality and held my hair up high and in place the whole 13-hour Disney day (including rides). A must-have!" —Amazon Customer
Get a set of two from Amazon for $8.99 (available in eight styles).
4.
Or Minnie Mouse claw clips that'll add just a *touch* of Disney to your hair without any effort at all — sounds magical!
Promising review: "I bought these two Minnie Mouse clips for my trip to Disney. I absolutely love them, great quality! There was also three Mickey hair ties thrown into my package, a very pleasant surprise." —Rachael Ruby
Get a set of two from Amazon for $12.97.
5.
Bambi-inspired sweatshirts you can easily wear all year but might also just help you embrace springtime (whenever it finally decides to show up). Rockin' one of these seems wayyyyy better to me than the trauma of watching the actual film. Pour one out for Bambi's mom...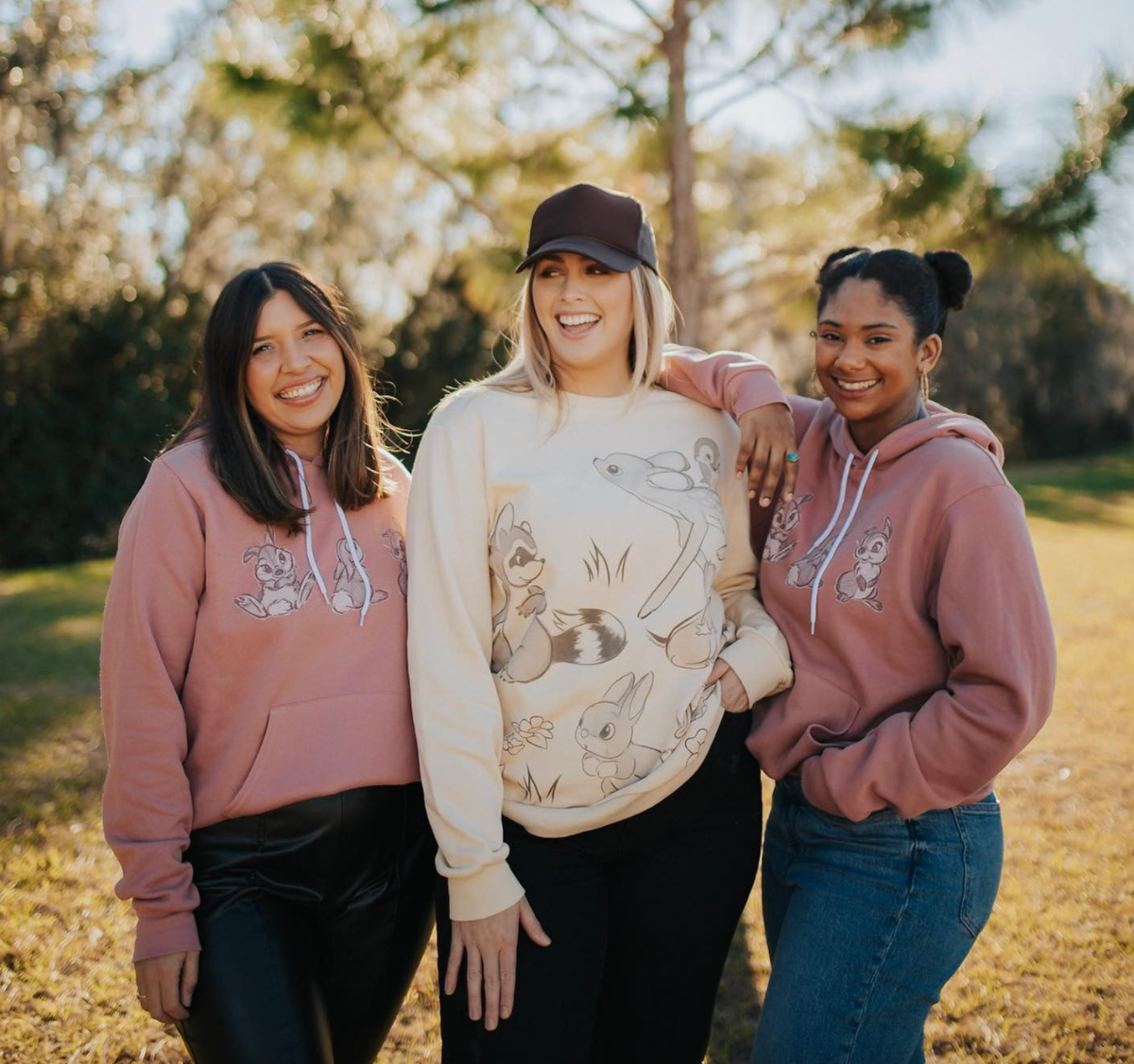 My Oh My Supply Co. is a woman-owned small business based in New York that sells pop culture-inspired products. The owner, Ali Faccenda, is also a member of my team at BuzzFeed! I have so many MOMSCO products I've lost count and I've yet to be disappointed by a single item! It's why I keep coming back for more (and more...and more).

Get them from My Oh My Supply Co: Forest Friends Unisex Crew for $54 (available in unisex sizes S–XL), Cottontail Hoodie for $44 (available in unisex sizes S–2XL).
6.
A colorful Mickey T-shirt so you can get on the tie-dye bandwagon without staining your fingers or accidentally ruining one of your fave pieces of clothing.
7.
A snuggly hoodie featuring a pastel version of the iconic Disneyland entrance sign that'll pair perfectly with your weekend plans to marathon all of the classic films.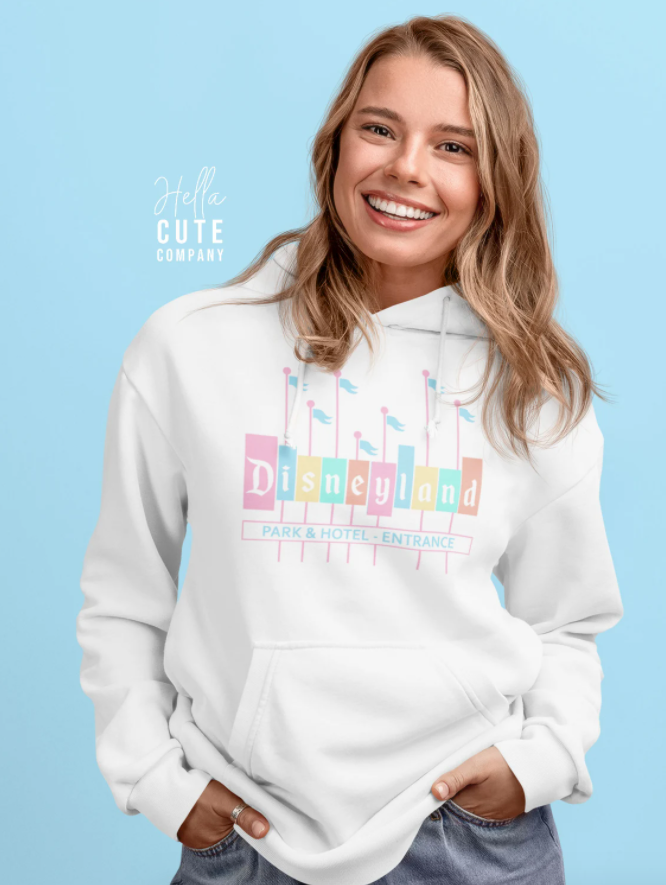 Hella Cute Company is a woman-owned small business that sells Disney and pop culture-inspired apparel. I have this sweatshirt and it's adorable! I got it oversized for ultimate snuggling and honestly wore it for like a week before washing it (I'm pregnant don't judge me!). It's perfectly soft and a fun option for your ever-growing collection.
Get it from Hella Cute Company directly for $41 or from their Etsy shop for $35+ (available in unisex sizes S–5XL and four colors).
8.
An Endor Forest Summer Camp tee you can guarantee will make any longtime Star Wars fan crack a smile.
Promising review: "I got this as a birthday gift and quality of the material is wonderful. It fits true to the size and the colors are vivid, he told me many people are asking where he got the shirt. I love the fact that it's unique." —Jessica A
Get it from Amazon for $21.99+ (available in sizes S–3XL).
9.
An embroidered Orange Bird hat any true Disney fan will treasure because it's so darn hard to find truly adorable merch featuring this precious lil' guy!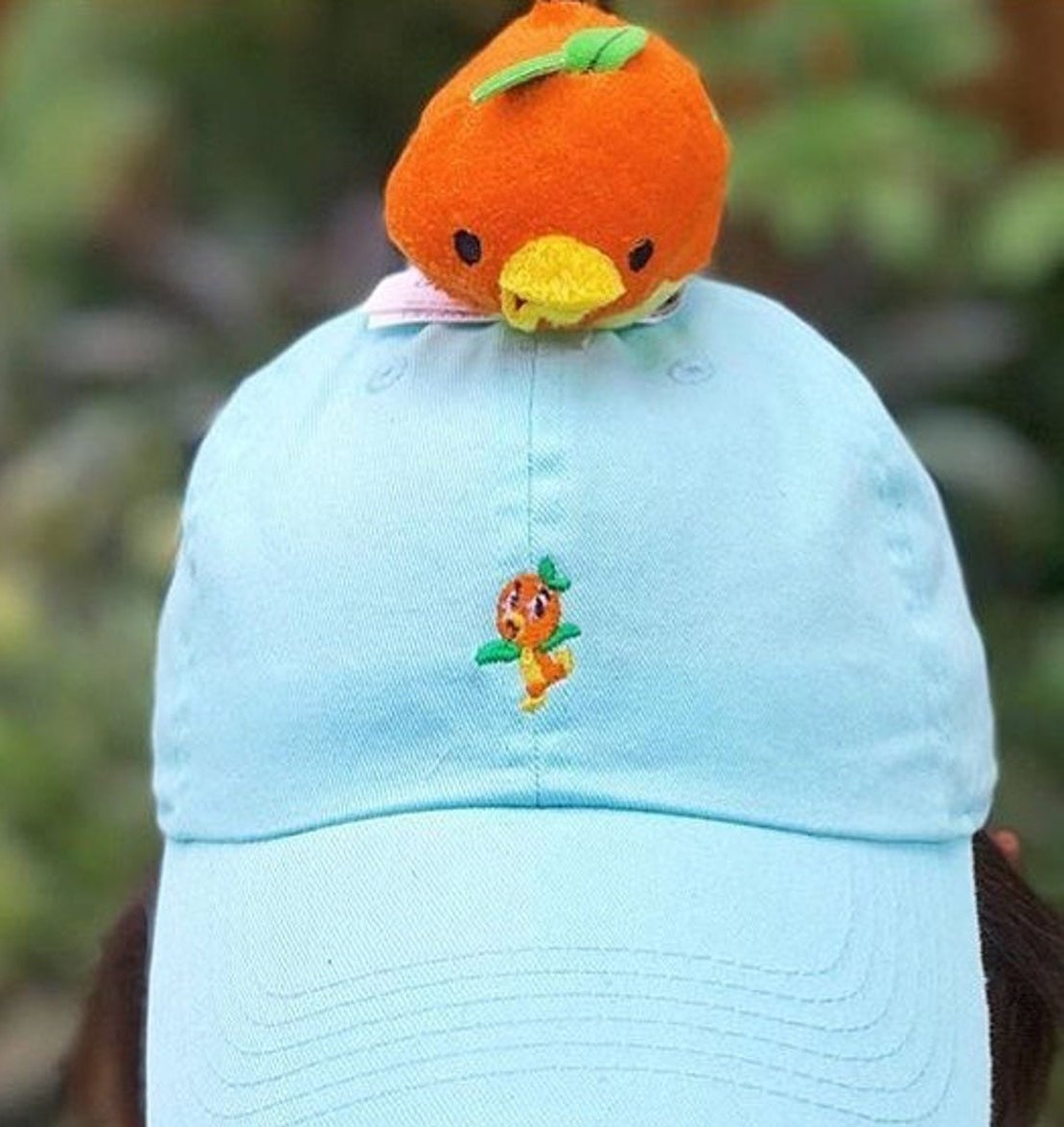 Every hat is made to order and is so well-crafted you'll likely start making excuses to wear one. Bad hair day every day? Yep, sounds good. You can also have custom embroidery added onto the back! 999Spyglass is a woman-owned small business based in Baltimore that (obviously) sells embroidered hats. I personally know Claire, the owner, and can confirm she has an absolute gem to work with — and can personally attest to how awesome these hats are!
Get it from 999Spyglass on Etsy for $24.99+ (available with or without extra embroidery and in nine colors)
10.
A set of stackable rings that'll come together to form Mr. Potato Head and'll also give you permission to ask anyone "what are ya lookin' at, ya hockey puck?" anytime they try to figure out what is on your rings 😉.
When you're done admiring this lil' treasure, check out all of BaubleBar's Disney styles.
Get it from BaubleBar for $72 (available in sizes 6–8).
11.
A Bruno's Fortune Telling tee you'll definitely get compliments on from other Disney Adults — not just from the cute little rats you've befriended in the walls of your home.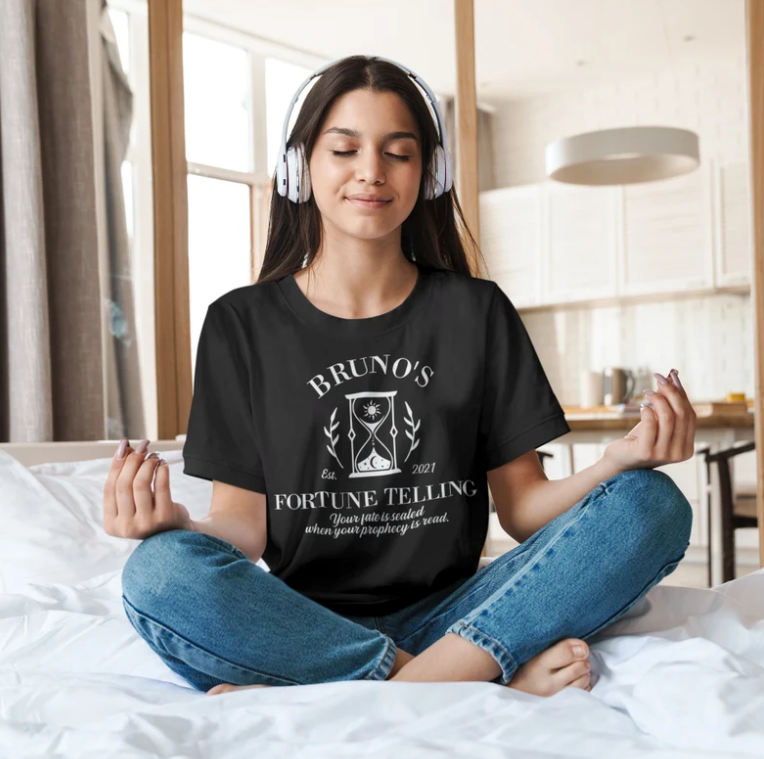 Phase Apparel Company / Etsy
Phase Apparel Company is a small business based in Phoenix, Arizona that sells fun fashion items and accessories.  

Get it from Phase Apparel Company on Etsy for $24.50 (available in men's sizes S–XL and 2X).
12.
A fabulous belt with a buckle in the shape of the signature Disney 'D' you'll likely start planning all of your outfits around.
Promising review: "I loved this belt!!! I wore it to Disney last week and got loads of compliments. It added a little Disney magic to each of my outfits, and was a great little detail. This belt can be dressed up or dressed down depending on what it is paired with." —Brianna Regan Lewis
Get it from Amazon for $29.95 (available in sizes XS–XL).
13.
Princess Tiana mom jeans you'll love more than Charlotte loves ~man-catching beignets~ or Ray loves Evangeline (that's a looooot of love, my friends).
I may or may not have sent the link to these fabulous jeans to my co-worker Ali Faccenda the moment I laid eyes on them (admittedly via an Instagram ad) ... and she may or may not have bought them immediately for her recent Disney trip. Oops. If The Princess and the Frog isn't your thing (gasp) there are also similar styles featuring Winnie the Pooh, Alice in Wonderland, and Lilo & Stitch themes.
Promising review: "How excited was I to see these bad boys online!? Over the moon! These mom jeans with Princess Tiana and the gang are amazing. Comfortable fit, great design and vibrant colors." —Bwalker
Get them from Hot Topic for $43.92 (available in women's sizes 0–17).
14.
A Pizza Planet tee to add some Disney magic to your Friday routine of ordering an extra large pie from your favorite local pizzeria.
Promising review: "Bought this shirt for my teenage son and he loves it. He's a huge Toy Story fan so this was the perfect gift for him. Good quality and held up great after washing and drying in low in the dryer and still looks great several washes later. The print hasn't bubbled or peeled." —Miss Coco
Get it from Amazon for $17.95+ (available in men's sizes S–3XL and four colors).
15.
Interchangeable magnetic ears you can swap out for different designs whenever the mood strikes — serve one look when indulging in "Enchanted Tales with Belle" then mix it up before you head over for dinner at "Be Our Guest."
Scull Squared is a family-owned small business based in Florida that sells suuuuuuper cool magnetic ear headbands and an array of other fun 3D-printed items. I personally have an now-retired version of the Beauty and the Beast set as well as their Grogu brew buddy (s'cute). You'll also need the headband base or you can accessorize with their interchangeable hat system. Don't forget a bow!
Get the three piece ear set from Scull Squared for $50.