Are You A Steven Or A Courtney?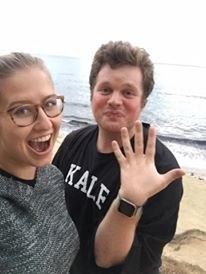 Are you, the reader, either Steven or Courtney?

I am neither Steven nor Courtney

I am Mandy Moore, the star of the hit NBC series "This is Us"

In a converted motel room

In an apartment with hardwood floors

In Mandy Moore's Los Feliz abode

What do you spend your days doing?

Doing school, working, and big chilling

Filming scenes for my award-winning show "This is Us"

What do you have a strange affinity for?

The Wives of King Henry VIII

My fans, who are incredible

Who do you think the Pokemon Jynx is dating?

Via Pokemon Go Wiki

Via Pokemon Go Wiki

Via Pokemon Go Wiki

Via Pokemon Go Wiki

Via NYT

Via NYT

What is your idea of a night out on the town?

Drinking a lot of wine and just ~vibing~ with my homies/a suitor

Spending time with my incredible children

Going to a stand up comedy show and immediately regretting it

Which statement about the future of our planet rings true to you?

In the future, popular social media will be replaced by something called "ISIS chat" if we don't play our cards right

In the future, various Holocaust memorial museums will have to go to me to see if they are "good or bad"

In the future, I will be a 6-time Emmy winner for my show "This is Us"

When you go to McDonald's...

It is to pick up food for the incredible cast and crew of "This is Us"

It is to get food for my imaginary son

It is almost always at least 1 AM

Yes, I am am seeking woke mutuals

I am often awake very early to shoot scenes for my demanding show, "This is Us"

Colorix?

Colorix Game

I am one of the top 10 Colorix players in the world

I have no idea what this means

What would you say is the meaning of "Life?"

Life is a work of art, ya got to paint it colorful

You don't need a high IQ to succeed in what you do

I do believe we tackle this question and many more on my hit show "This is Us"

Finally, have you seen the show "This is Us?"

I am arguably the star of that show

I have seen parts of several episodes and I am none too pleased
This post was created by a member of BuzzFeed Community, where anyone can post awesome lists and creations.
Learn more
or
post your buzz!