We hope you love the products we recommend! Just so you know, BuzzFeed may collect a share of sales or other compensation from the links on this page. Oh, and FYI — prices are accurate and items in stock as of time of publication.
Hey hi hello, are you a person who needs sleep? Definitely. Is this live footage of you at 1:30 a.m. still trying to snooze away? Maybe.
Unless you're a rare angel who can fall asleep anytime anywhere (seriously, how!?), you probably have trouble falling/staying asleep. It can be especially tough for those of us who are not neurotypical to catch some Zzz's.
But, this incredible weighted blanket may offer a solution. Many people find the weight of this blanket helps melt the stress and anxiety of the day away.
I have two brothers with special needs, so I grew up with a weighted blanket in my house. I've seen firsthand how helpful they can be for people with autism, and I used one myself for two years to cope with PTSD.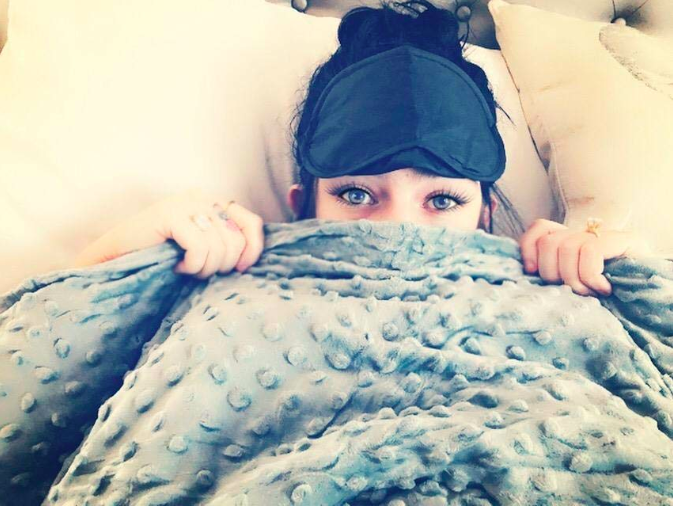 I'm not the only one who has experienced the ~heavy,~ restful sleep a weighted blanket can bring. This blanket has an average rating of 4.3 stars on Amazon, and over 1,300 reviews 💤.
This supreme weighted blanket comes in a size for kids, all the way up to King size. It also comes in multiple colors and fabrics, and you choose the level of weight to suit your body type.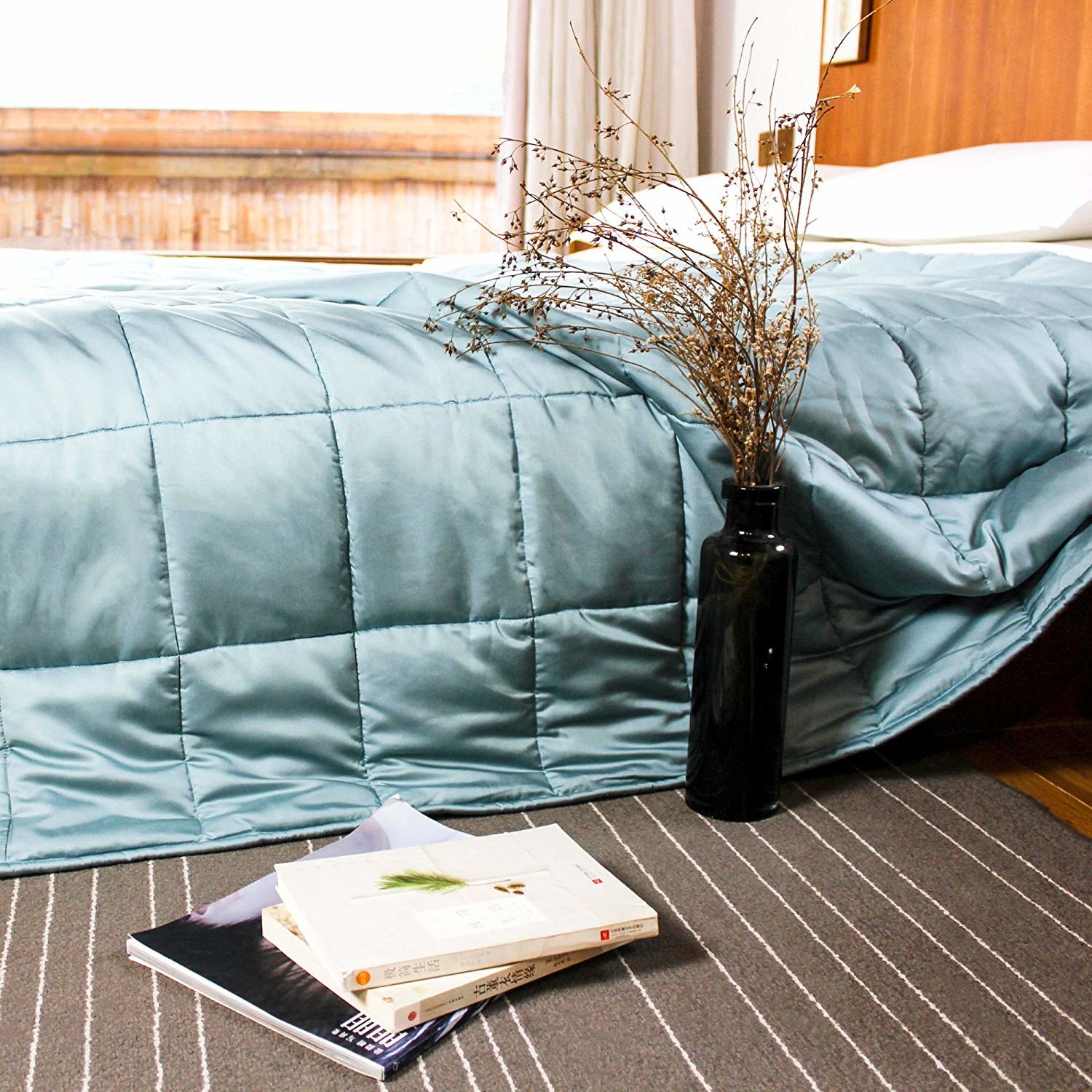 And FYI, this blanket is pricey, but you already know the sleep of a lifetime is worth every cent. The only downfall of this blanket is you might sleep too well 😴.