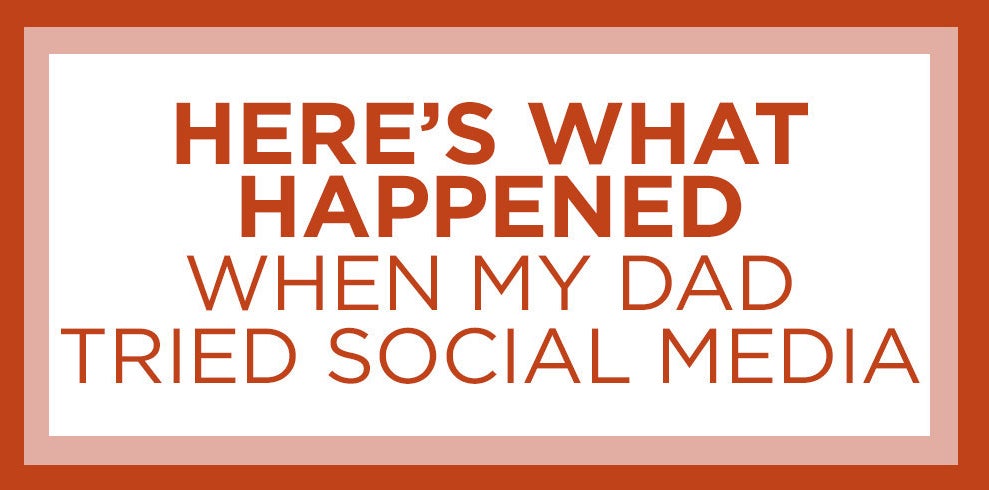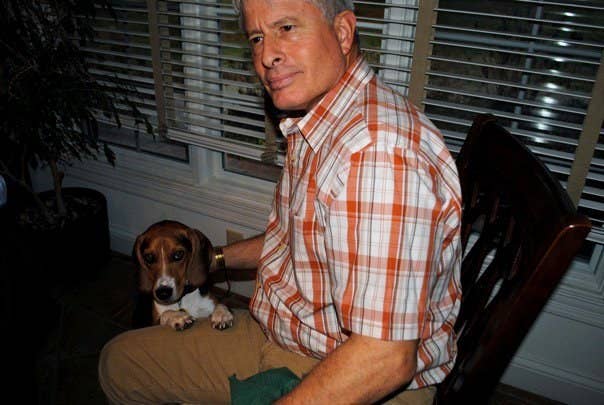 If you've ever gone off the grid (even for an hour), you've probably felt it: the shock of returning to your news feed and seeing a word, app, or acronym you've never seen before. Cultural FOMO — aka an immediate need to use Urban Dictionary — kicks in, and you rush to find information that gets you back "in the know."
We've likely all stumbled upon a forum or read a tweet that's made us feel suddenly, hopelessly out of the loop. (Where were YOU when "fleek" happened?) And the universality of that discomfort is no surprise: At the pace of 2015, staying relevant is a full-time job.
Just ask our parents. My dad, like many 65-year-olds who may or may not have been cool in their day, takes great pride in keeping up with the zeitgeist. He's been known to barge into my room at 8 a.m. and loudly read tabloid headlines to get me out of bed. He's a business professor, but he loves asking his MBA students their thoughts on trashy TV shows. He also recently started texting, and now sends me messages like this:

And yet, my dad (you can call him Wayne) has always remained on the outskirts of the internet. He's never ventured beyond Facebook and Twitter, and he has always considered the thought of learning a new app (or even the process of downloading one) absolutely terrifying.
Which is why I, his 26-year-old daughter, asked him to try social media for a week. Not just to update his Facebook status, but to undergo a five-day deep dive into Instagram, Tumblr, Vine, Periscope, and Snapchat.
"What's the worst that could happen?" he asked. "I post something really gross and we both get fired?"
I took a deep breath and wished us luck.

Wayne suggested we begin with Instagram since I'd created an account for him a year before. Though he never used it, he was already following three people: me, ESPN, and Lena Dunham. This should be easy, I thought.
But it wasn't easy — it took a 45-minute phone call just to walk him through the interface. To make matters worse, his first upload received the cold, gray bar reading "Failed." I felt awful forcing a loved one to go through that.
I was late for work, so we hung up, and I told him just to keep trying. Seconds before boarding the subway, my phone buzzed:

Before I could tap the notification, he called me.
"It worked! Did you see it? I used a filter!" His smile was louder than his voice.
On our first call, he'd mentioned he'd taken a selfie and planned on captioning it "Me before my makeup," so I'd suggested he use the hashtag #nomakeup to join his fellow starlets.
When I got to his profile, I saw this photo (posted twice) and its caption:
#Close #enough.
More photos trickled in throughout the day, hitting every Instagram cliché in full force. His feed was complete with a photo of bae:
And, of course, his lunch:
After 24 hours, he'd already posted two selfies. The world had no idea how many more were yet to come.
Though Wayne was excited to use a computer-sized screen again, Tumblr was very difficult to grasp. It took me 20 minutes to explain that every site had a different layout, and another 10 to explain that this was to "help millennials express our individuality."
After spending a few hours with the platform, he described it as a community of "young, artsy hipsters," unwelcoming to baby boomers like himself.
This platform is too cool for me.
To make him feel included, I gave him my favorite sites to look at. He reblogged some pop culture quotes before losing interest, so I suggested he check out my personal Tumblr. That warranted this response: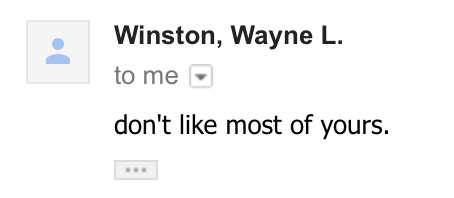 He did, however, enjoy the traditional blogging aspect. His first post was a nine-point personal essay, listing life lessons and casually quoting Disney movies.
He reminded me of a 12-year-old with a Xanga profile, overjoyed to finally express himself.
"I've been wanting to write those down for three years, and I finally did it! Now, how do I get famous?"

Despite not fitting in with the Tumblr community, Wayne was anything but discouraged. He couldn't wait to decode Vine and wondered how its short form worked.
How do you be funny in six seconds? How do you do anything in six seconds?
Wayne told me he'd printed out instructions (#adorbs), but that didn't stop him from texting me rapid-fire questions/updates:
A few hours later, I noticed he'd posted a Vine of our dog, Disco, to Facebook (highly recommend turning on your sound here):
He called me, elated, ideas flowing.
This app is great! I'm on my way to the barber now, and I'm gonna make him tell a joke in under six seconds. Ooh — then maybe I'll do trivia!
His texts also began to change in tone:

Science? I wondered. Why? But once I checked out his uploads, it made perfect sense:
With Vine, it seemed Wayne had really hit his stride. Every social network suits a different personality type, and this one seemed to best capture his essence: a man who loves math, but also attention.
Once the day was over, I asked him if he thought he "got" the network.
I understood everything. Except why no one liked Disco's post on Facebook.
Some questions are better left unanswered.

After three days of talking about himself, Wayne had grown to love the selfie. Naturally, Snapchat only made it worse.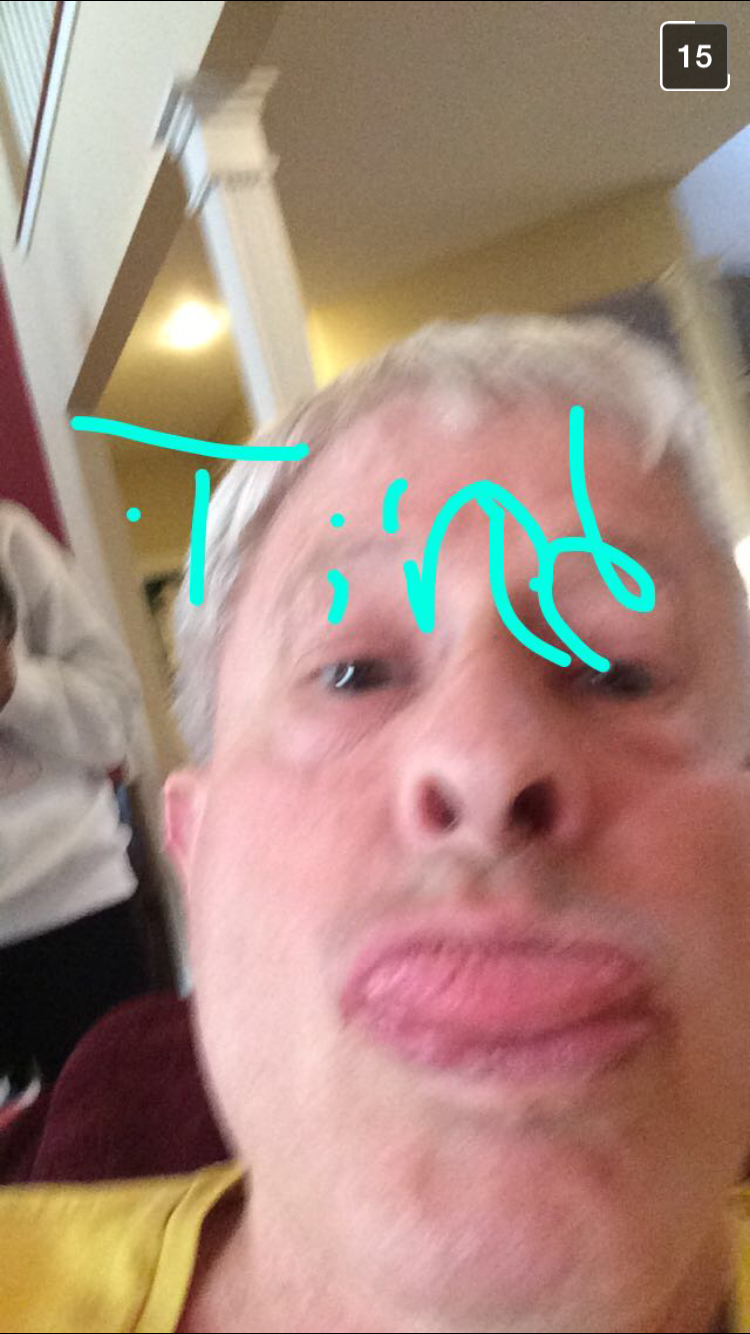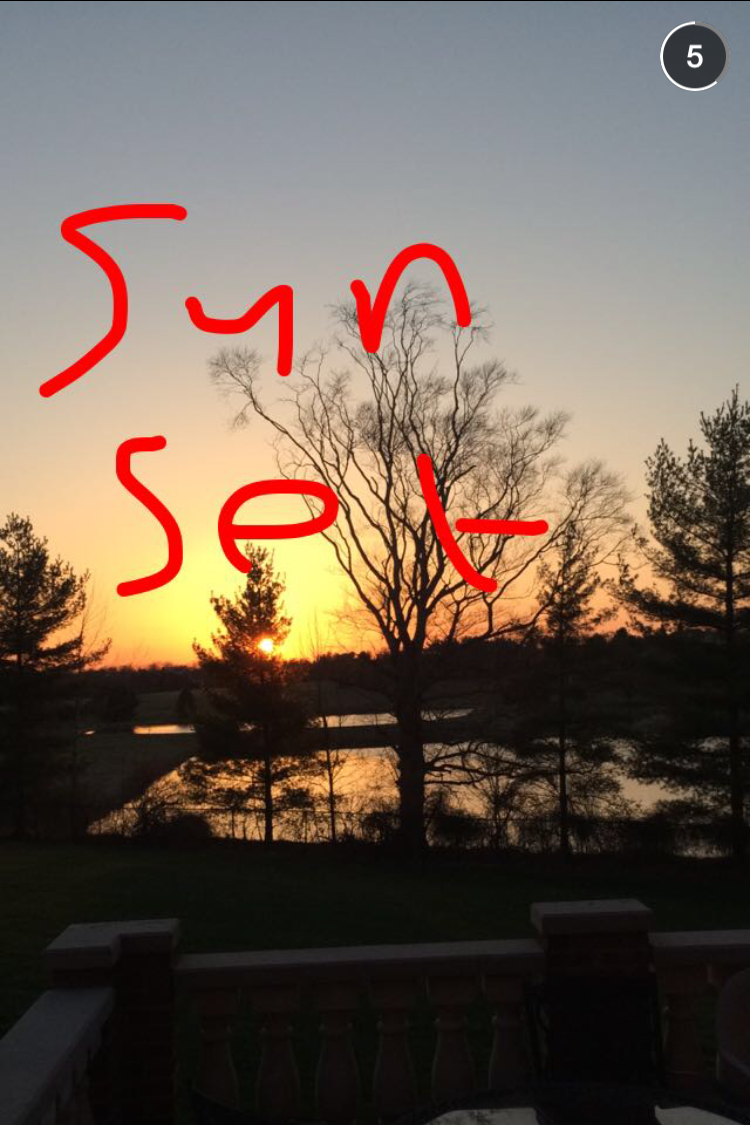 At one point, he sent me an alarming email...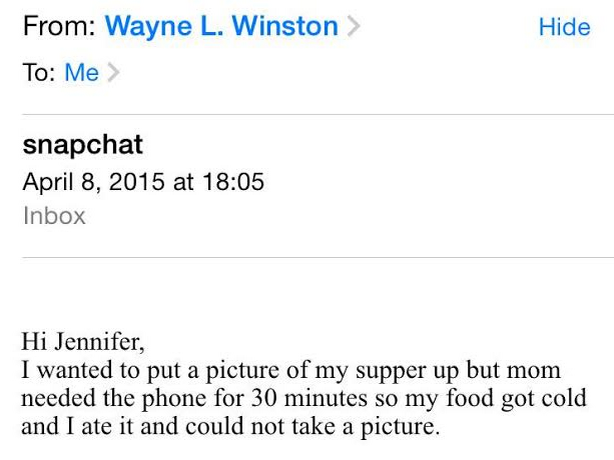 ...but soon got back on track: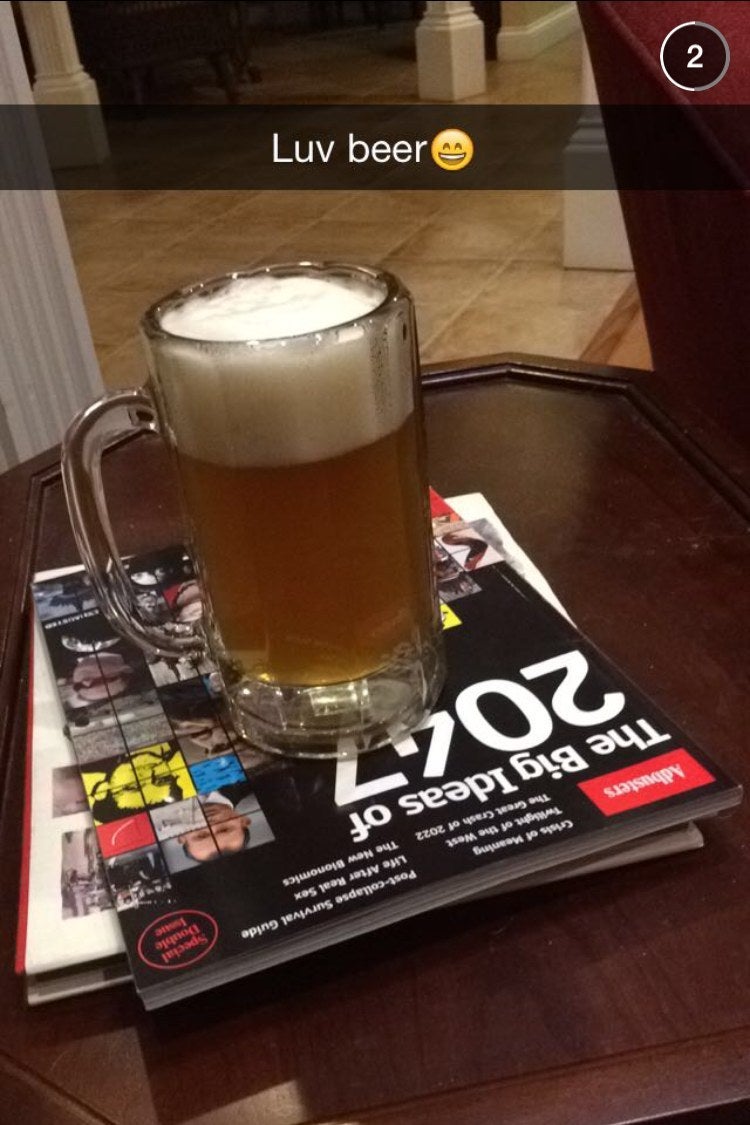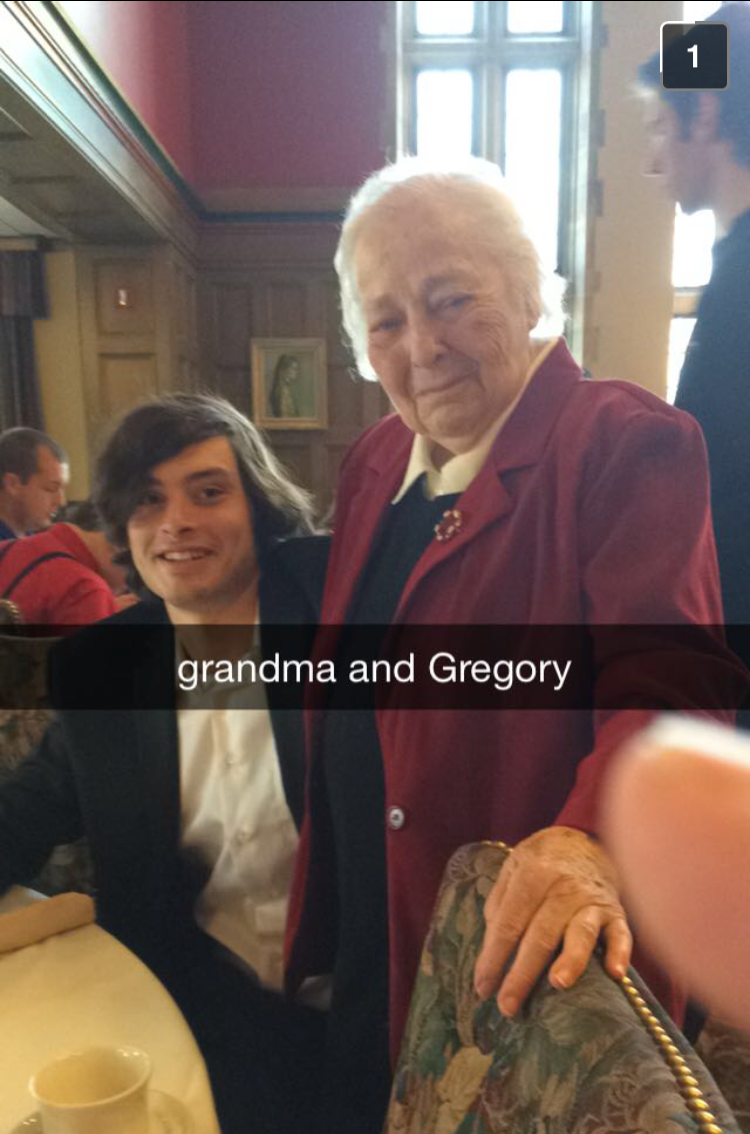 The Snapchat Live function furthered his delight.

For the next few hours, we sent Snaps back and forth. And sure enough, the writing WAS fun.

I have a confession to make: I downloaded Periscope on the same day as my dad. I'd intended to explore the platform first and figure it out for him, but before I had a chance, he'd already uploaded a live-stream lecture:
"This one is incredible," he said. "It's going to change the world."
He only posted one stream, but spent the day brainstorming other ways to use the app.
"Next time, I'm going to tweet out what time I'll be broadcasting, so people can tune in and watch my lecture."
Fewer than 24 hours with Periscope, and he'd already developed a strategy?
I was, somehow, intimidated.

After my dad emerged from the social web unscathed, I felt my own pang of uncertainty. He'd become my newest digital BFF — I mean, we had HEART emoji status on Snapchat. Now that the project was over, would he delete his apps for good?
Then I got these texts:
He called and proceeded to gush more.
I'm really glad you made me do this because, otherwise, I would've never done this. It's like when you take a required course in school, and then you find out it's your favorite class. And then you major in it! Except I'm not gonna major in social media because that would be depressing.
It shocked me how quickly he'd gotten so invested — and how much my subtle push had helped.
It's funny — now I can't wait to find out what's next. A week ago I couldn't care less.
Most importantly, how did all this social media make him feel?
I love this stuff now, but it's also kind of pathetic. Every time I had something productive to do today, I picked up my phone instead.
Welcome to the dark side, Dad. We're happy to have you.
For more dads in the digital age, check out HAPPYish — a new SHOWTIME® original comedy; Sundays at 9:30.
All images courtesy of Wayne Winston