Hot Dog Cups #TastyJr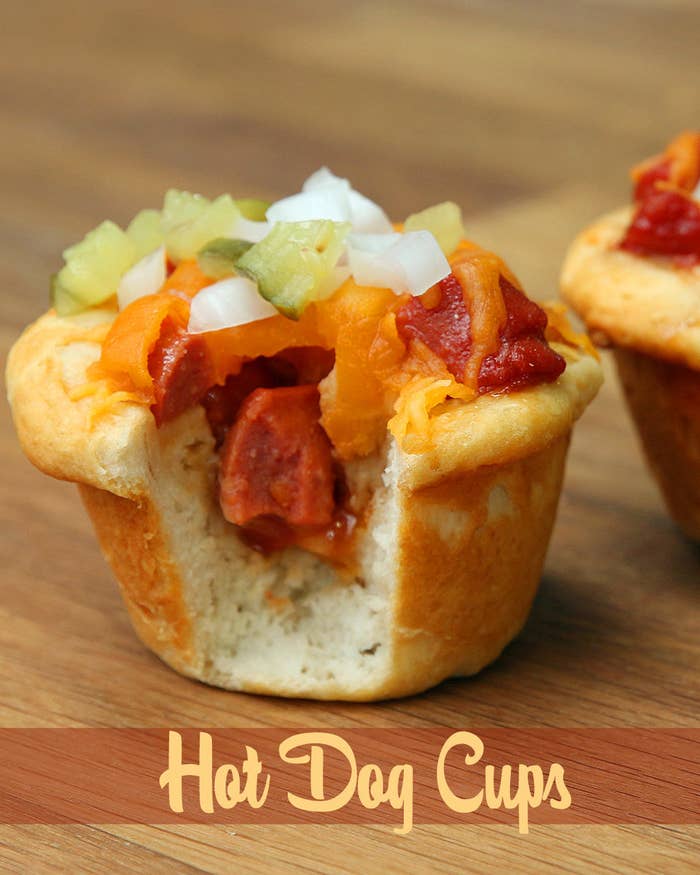 INGREDIENTS
Servings: 8
8 hot dogs
⅓ cup ketchup
1 tablespoon yellow mustard
1 teaspoon Worcestershire sauce
8 refrigerated biscuits
1 cup shredded cheddar cheese
PREPARATION
1. Preheat oven to 350°F/180°C.
2. Cut hot dogs lengthwise and chop into small pieces.  Mix with ketchup, mustard, and Worcestershire sauce.
3. Press each biscuit into the cups of a greased muffin tin. Fill with hot dog mixture.
4. Bake for 10 minutes. Remove from oven and top with shredded cheddar cheese.
5. Bake for an additional 5 minutes.
6. Enjoy!
Want BuzzFeed Tasty right in your inbox? Sign up for our newsletter!