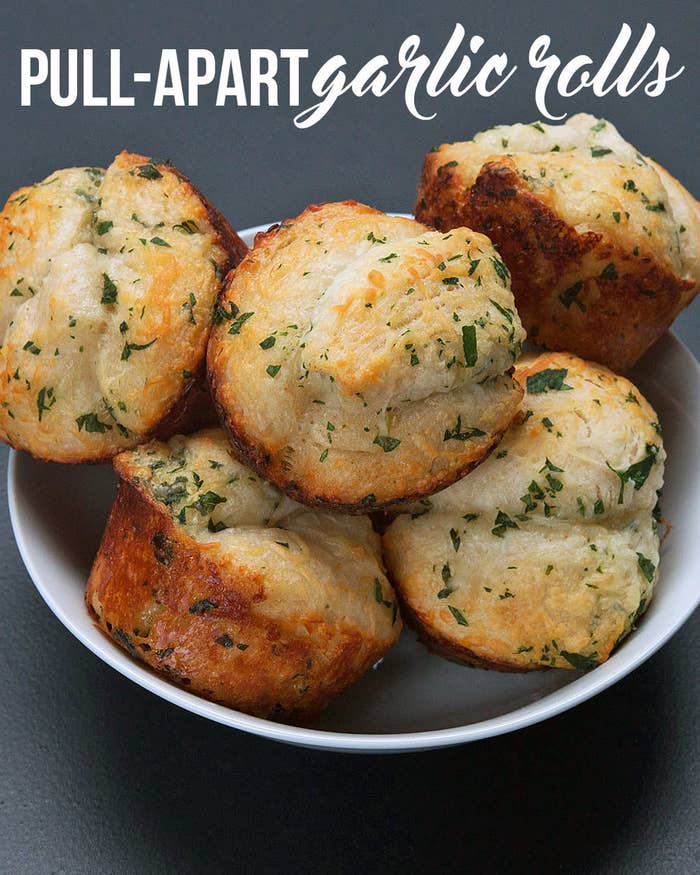 Here's what you need to do:
Preheat oven to 375°F / 190°C
Ingredients:
* 1 tube refrigerated biscuits
* 3 Tbsp. butter, melted
* ½ tsp garlic powder
* 2 Tbsp. fresh parsley, minced
* 1 cup shredded mozzarella
Cut biscuits into fourths, and place in a large mixing bowl. Add the butter, garlic powder, parsley, and mozzarella, and mix with your hands, coating all of the biscuit pieces. Place the pieces in a muffin tin, three pieces per tin (you'll have two extra — just use them in whichever tin you want). Bake for 15 minutes. Best served fresh out of the oven!