Just imagine your little tike's hands making this delightful treat with you:
Strawberry Banana Frozen Yogurt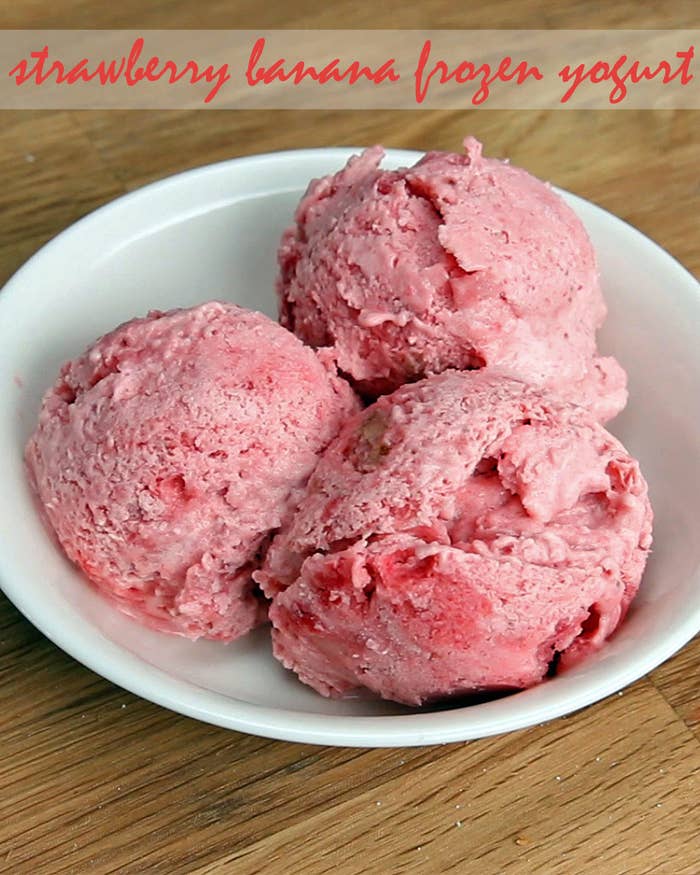 INGREDIENTS
Servings: 4
3 cups frozen strawberries
3 frozen bananas
2/3 cup plain Greek yogurt
Chopped fresh strawberries (optional)
PREPARATION
1. Combine frozen fruit and yogurt in a food processor, blend until smooth.
2. Spread mixture onto an 8x8 glass baking dish, and sprinkle on fresh strawberries.
3. Cover and freeze for 2 hours.  
4. Enjoy!