Easy Banana Cream Pie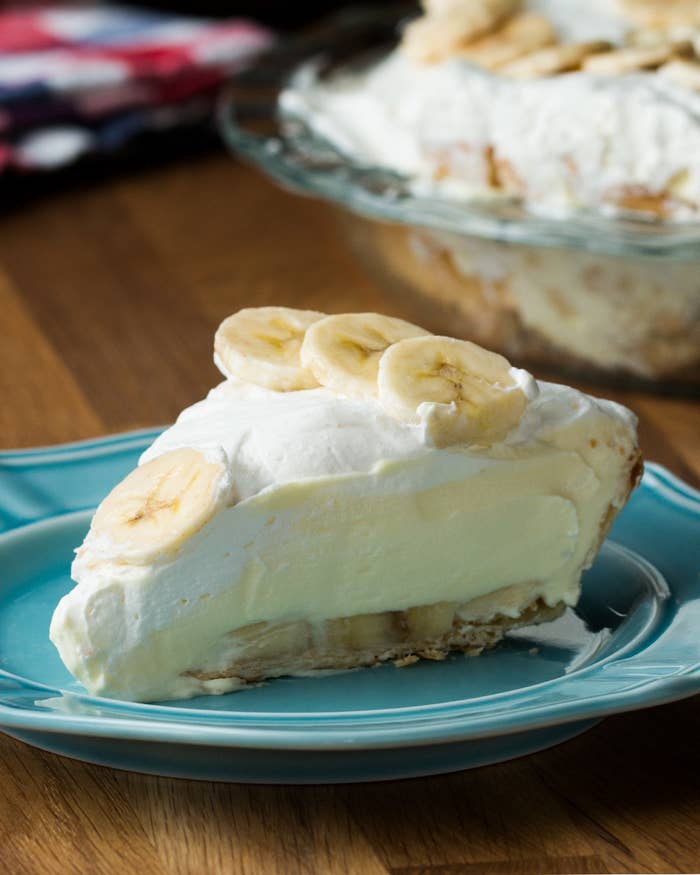 INGREDIENTS
Servings: 8
1 refrigerated pie crust
1 3.4-ounce box banana pudding mix
2 cups milk
3 cups unsweetened whipped cream
2 bananas, sliced
PREPARATION
1. Preheat oven to 450°F/230°C.
2. Place pie crust in a 9-inch pie dish. With a fork, poke holes all around the bottom of the crust.
3. Bake crust in oven for 10-12 minutes.
4. In a large bowl, combine banana pudding mix and milk. Whisk vigorously until thick, about 2 minutes.
5. Add 2 cups whipped cream to bowl and fold in until evenly mixed.
6. Once the crust is cooled, cover bottom with banana slices.
7. Top the slices with the pudding and whipped cream mixture and chill for at least 3 hours.
9. Top pie with 1 cup of whipped cream and decorate with remaining banana slices.
10. Slice pie and serve!