Birthday Cake as Made by Jackson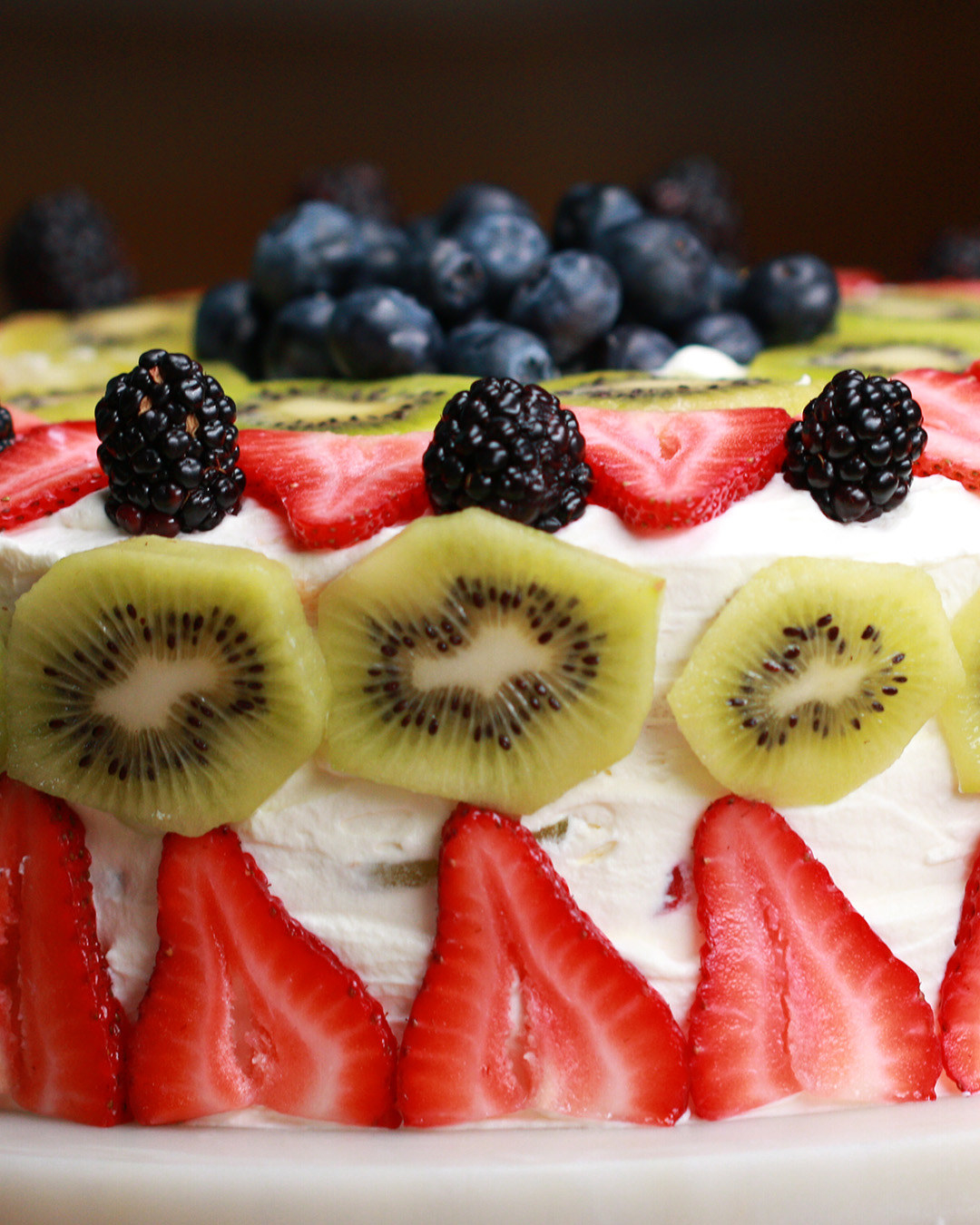 INGREDIENTS
Servings: 12
1 cup butter, softened, plus more for pans
1 cup sugar
4 eggs
1 tablespoon vanilla extract
3 cups flour, plus more for pans
1 tablespoon baking powder
½ teaspoon salt
1½ cups milk
1 pint heavy cream
1 pint strawberries, thinly sliced
3 kiwis, sliced
½ cup blackberries
½ cup blueberries
PREPARATION
# Preheat oven to 350°F/180°C.
# In a large bowl, cream the butter and sugar.
# Add eggs, one at a time, and mix thoroughly.
# Add vanilla and mix thoroughly.
# Add dry ingredients and milk, and mix thoroughly.
# Generously butter and flour two 9-inch baking pans. Divide batter between both, and bake for 35 minutes.
# In a bowl, beat heavy cream until stiff peaks form when removing the beaters.
# Remove cake from oven, cool completely, and transfer to wire rack. Top bottom layer of cake with whipped cream, then kiwi and strawberry, then more whipped cream. Place the top layer of cake. Cover entire cake with whipped cream and fruit.
# Enjoy!