Berry Almond Oatmeal Bake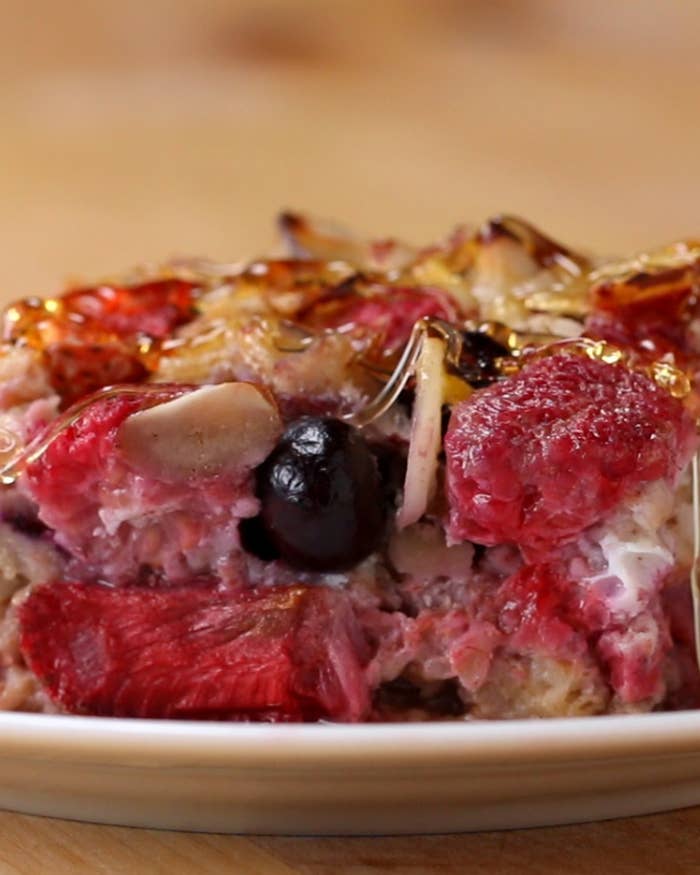 INGREDIENTS
Servings: 4-6
2 cups milk
2 eggs
1 tablespoon vanilla extract
1 tablespoon butter, melted
2 cups quick-cook oats
2 tablespoons brown sugar
1 teaspoon cinnamon
1 teaspoon baking powder
½ teaspoon salt
2 cups mixed berries, divided
¼ cup almonds, sliced
Honey, to top
PREPARATION
# Preheat oven to 375°F/190°C.
# In a bowl, whisk wet ingredients until combined.
# In a separate bowl, combine dry ingredients.
# Spread 1 cup of berries over the bottom of an 8x8 glass baking dish. Add dry mixture, then wet mixture, then the remaining berries. Top with sliced almonds.
# Bake 40-45 minutes, or until a knife inserted into the center comes out clean.
# Top with honey.
# Enjoy!