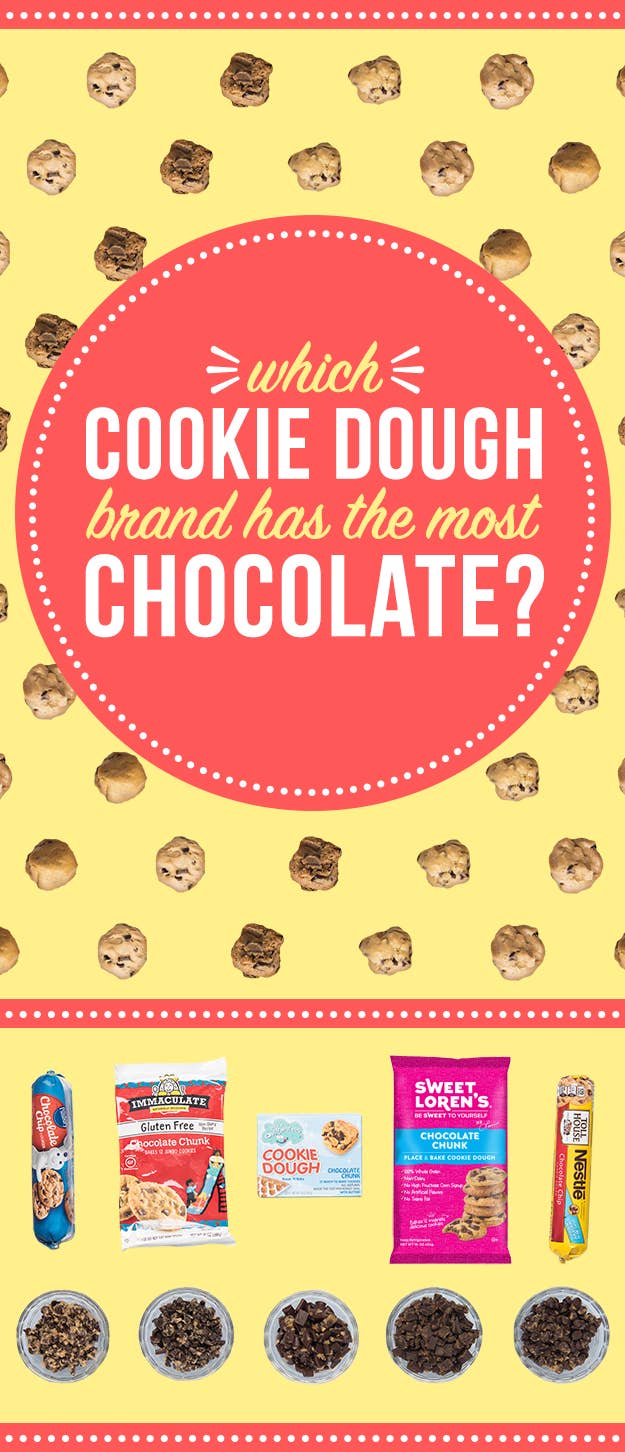 Seriously, who doesn't love chocolate chip cookies?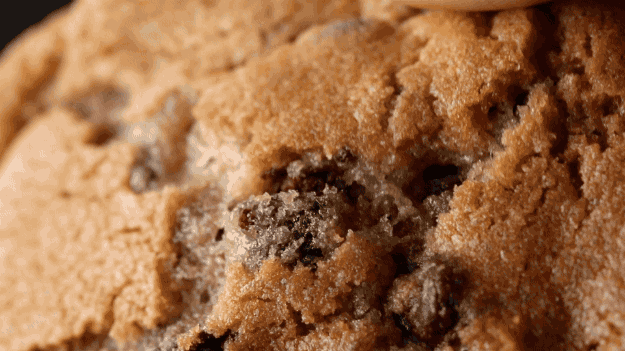 Or even better, just eating the raw dough, straight from the tube.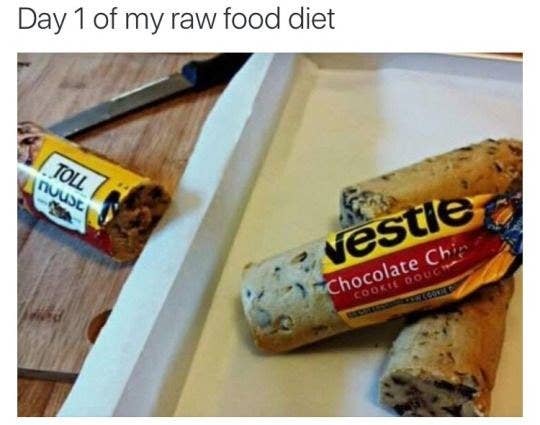 But everyone knows the difference between a good chocolate chip cookie and an amazing one is the amount of actual chocolate.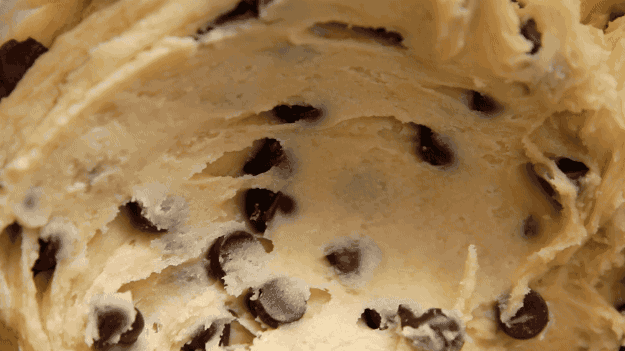 So, we set out on a public service mission to find out which popular brand of store-bought dough contains the most chips.

These were the contenders: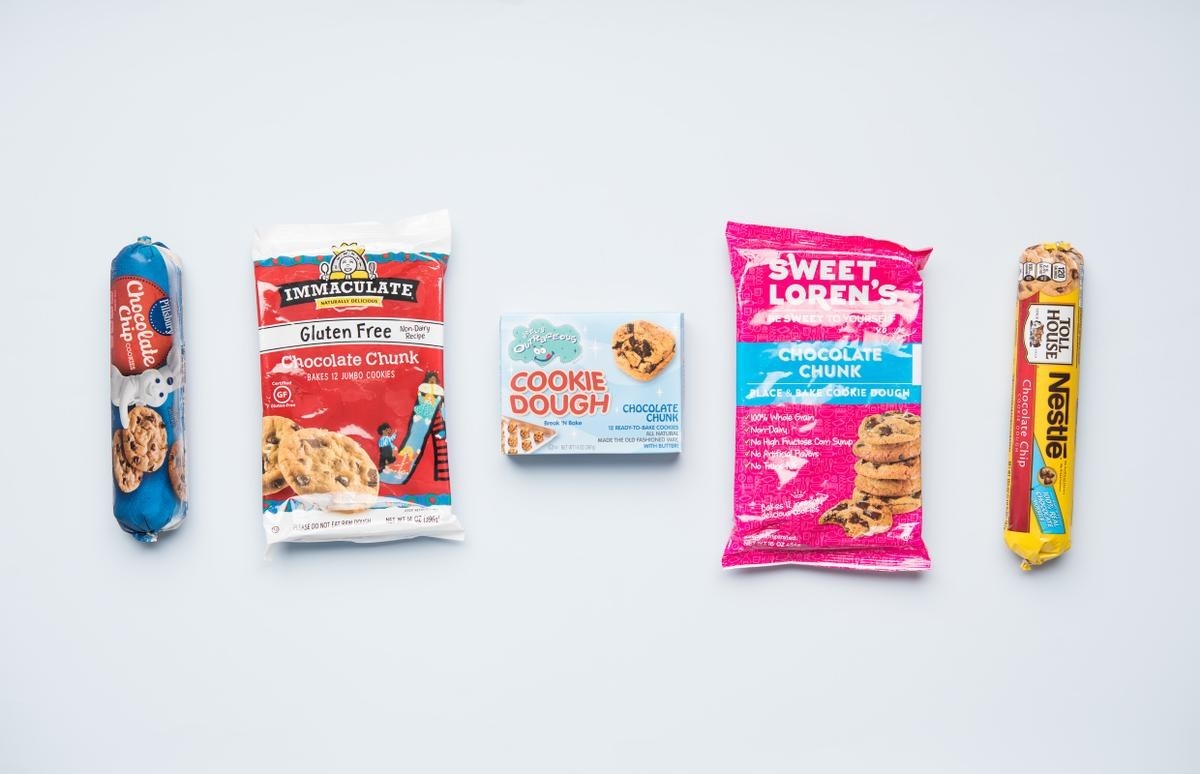 We put each cookie dough through the same two-step test.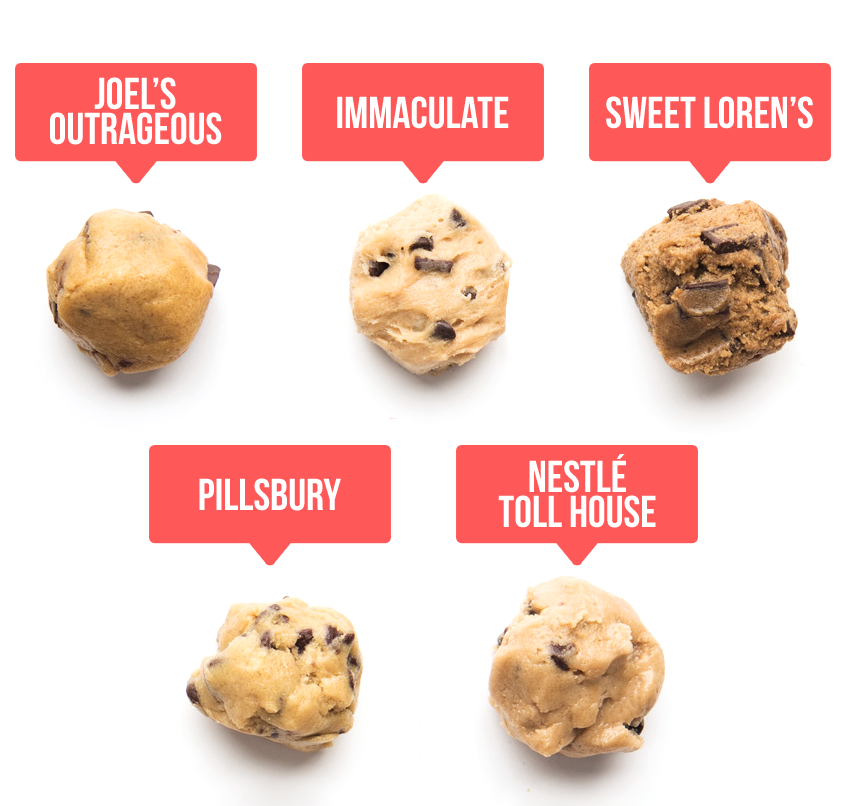 Step #1: Separate the chips from the dough, by hand.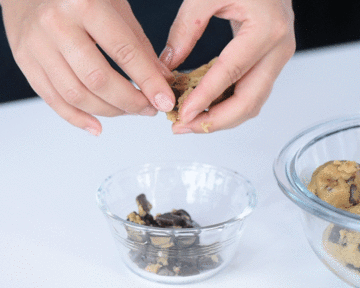 But, it got pretty tedious pretty quickly. Don't try this at home unless you have baby hands.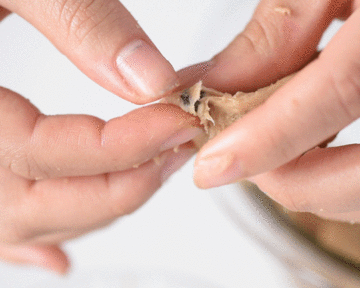 Operations soon moved from a civilized table top, to the cold hard floor.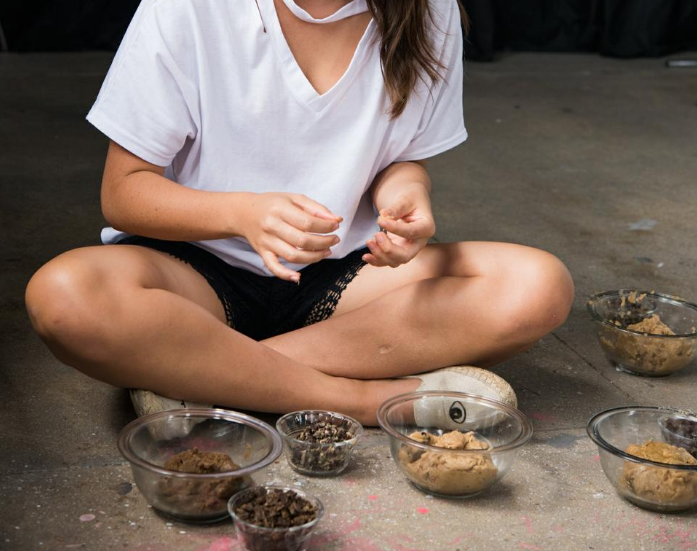 Step #2 was to weigh the chips on a kitchen scale.
Then, we turned on our ~math brains~ (ie. googled how to calculate a percentage) to figure out the results.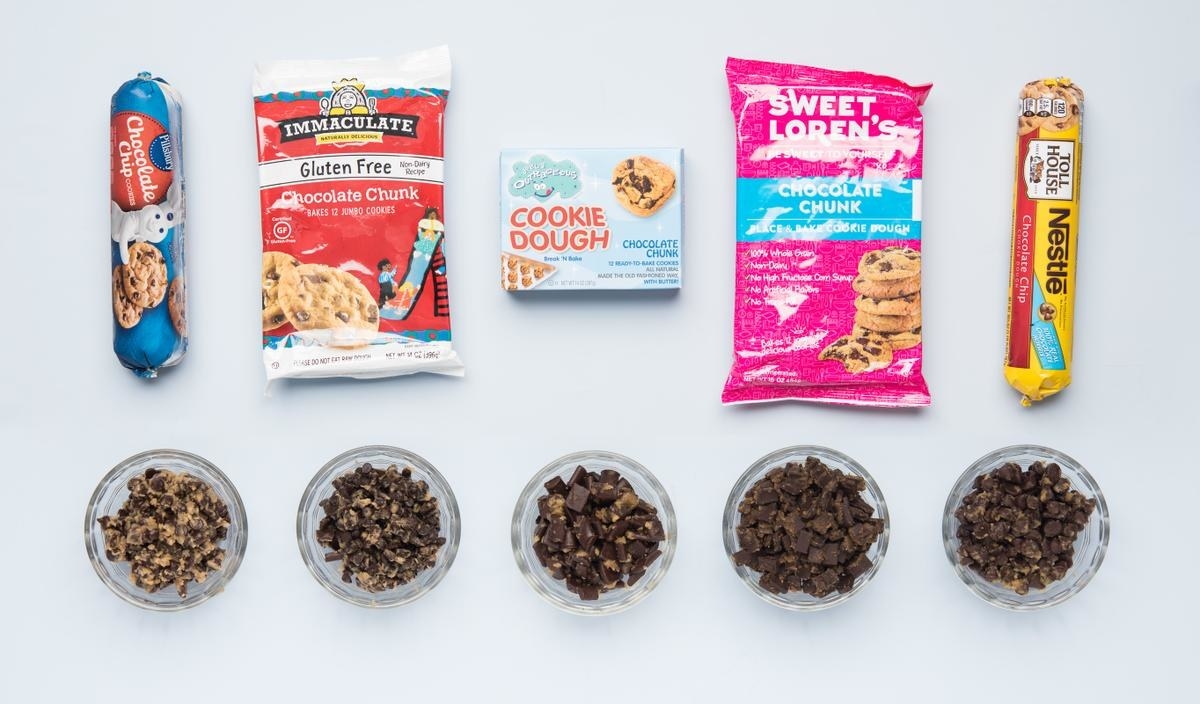 Turns out, it was a pretty tight race. Sweet Loren's wholegrain, dairy-free dough has the highest chocolate percentage, but the others weren't far behind.

Really, this is excellent news. Most store-bought cookie dough brands are created pretty equal when it comes to how much chocolate is inside.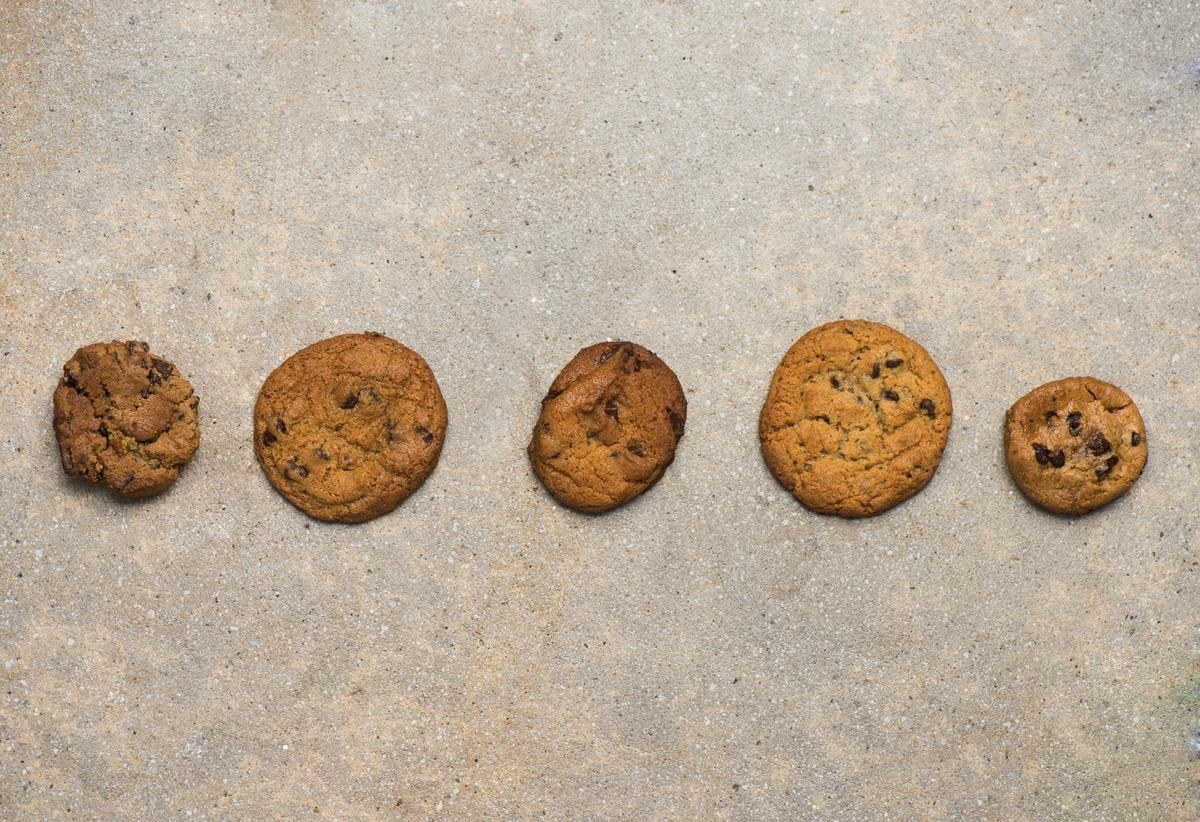 Happy Baking! 🍪 💗