Hello, fellow earthlings and dog-lovers.* Today, I come to you with good tidings.
You surely know of Joe and Jill Biden's dogs, yes?
Well today, First Lady Dr. Jill Biden officially announced that their dogs, Champ and Major, have moved into the White House.
Why the wait, you ask? According to CNN, Dr. Jill Biden's press secretary, Michael LaRosa, has reported that the family wanted to get settled before bringing the dogs to Washington.
Champ and Major have been supporting Joe every step of the campaign trail, even participating in a special Christmas message to Americans last year.
And now they can finally join him in the long halls and giant yard of the famed estate!
This is big news (at least to me), considering former President Trump did not have any pets — which, if you have the means, is a lil sus to me, and I'm not alone.

The last pets we had in the White House were, of course, Bo and Sunny, former President Obama's Portuguese water dogs he promised to daughters Sasha and Malia upon moving in.
People were pretty excited about the prospect of dogs in the White House again...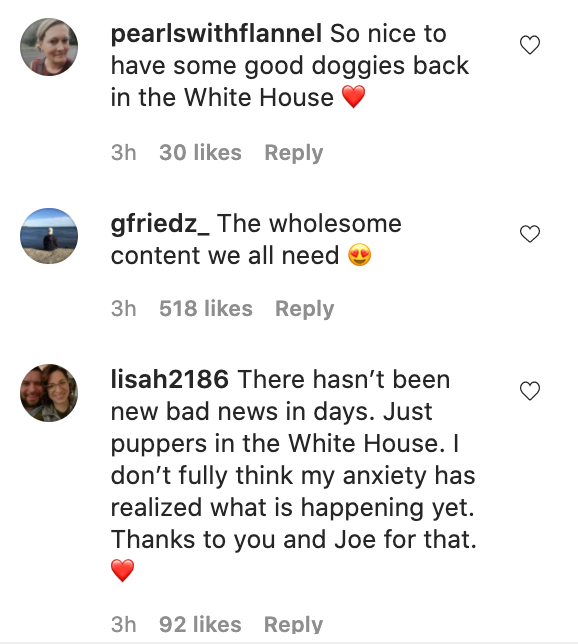 ...With some hoping that they'll soon have dedicated social media accounts.

Although some were a little concerned about the First Cat not being mentioned.

A ton of people were also sharing photos of their own dogs welcoming Champ and Major:
Congratulations, Champ and Major — I hope you're loving your new digs!