Not only were Willow and Tara on Buffy the Vampire Slayer a groundbreaking LGBTQ couple for the early 2000s, but they were darn cute as well.
Here are 29 moments when they absolutely stole our hearts:
1.
When Tara grabbed Willow's hand and they did a spell together despite having never spoken before: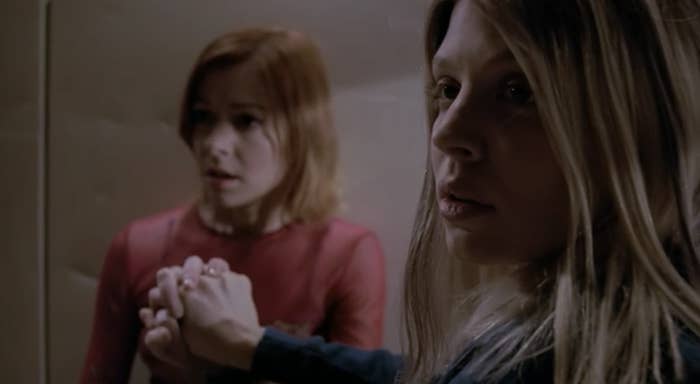 2.
When Tara sang "Under Your Spell" to Willow during the musical episode:
3.
When Willow revealed to Tara she loved her, not Oz, and then promised to make everything up to her: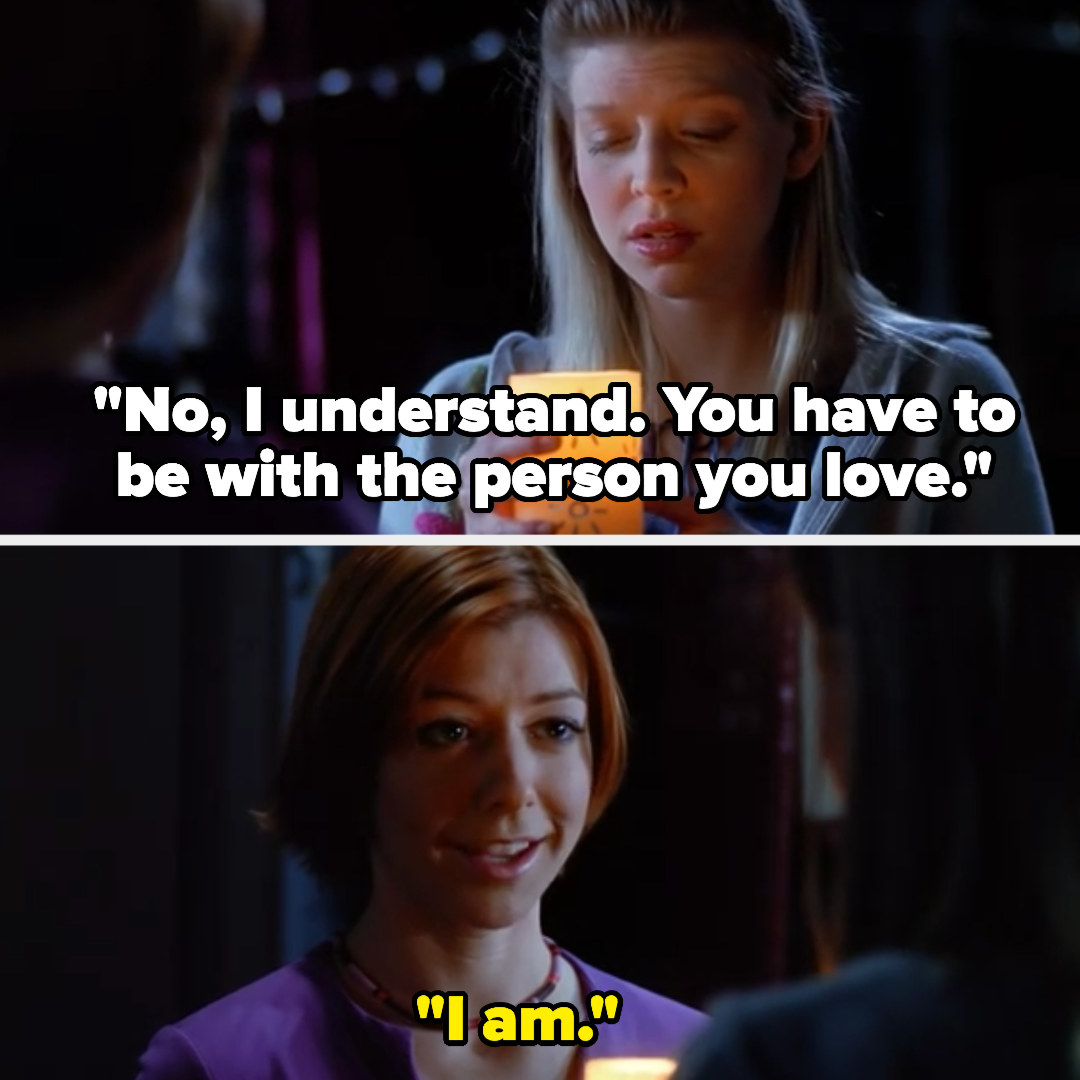 4.
When Willow told the council that she and Tara were friends, then quickly corrected herself to proudly exclaim they were lovers.
5.
When Tara lost her mind because of Glory, and the doctor asked if Tara was her sister, and Willow replied that Tara was her "everything":
6.
When Willow told Buffy she would take care of Tara forever even if she never got better, then told Tara she was her always:
7.
And when Tara got her mind back and recognized Willow again: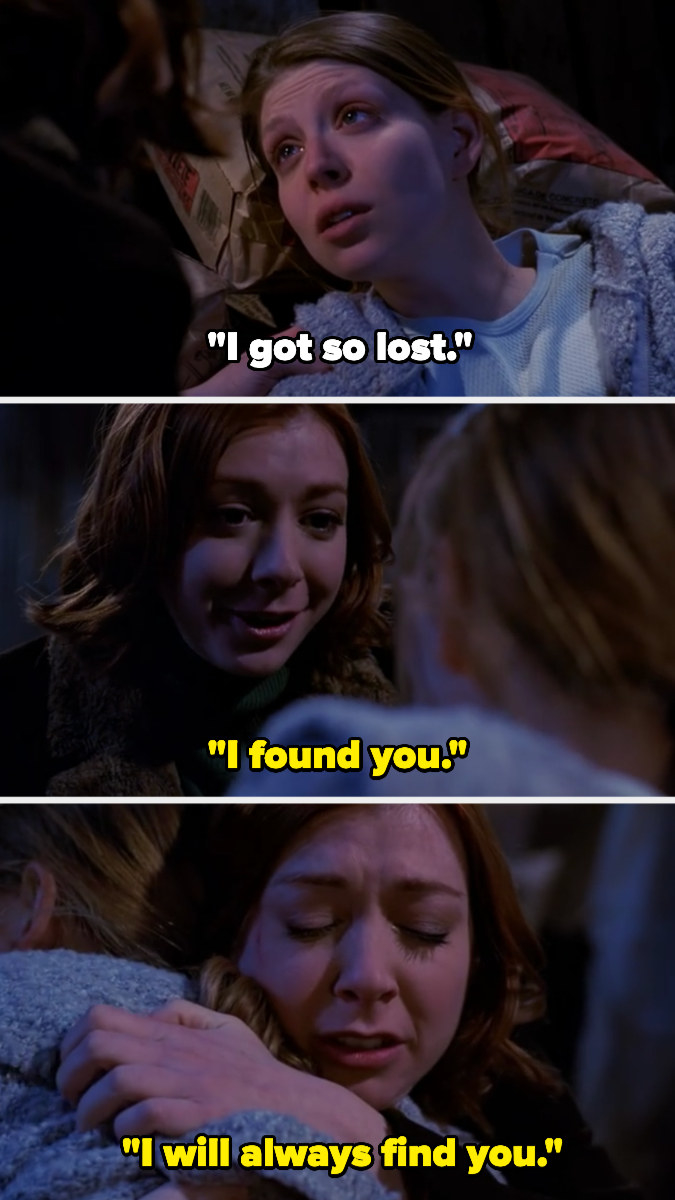 8.
When Tara wanted to make sure Willow wasn't going to be allergic to her new cat, and then Willow adorably took her hand: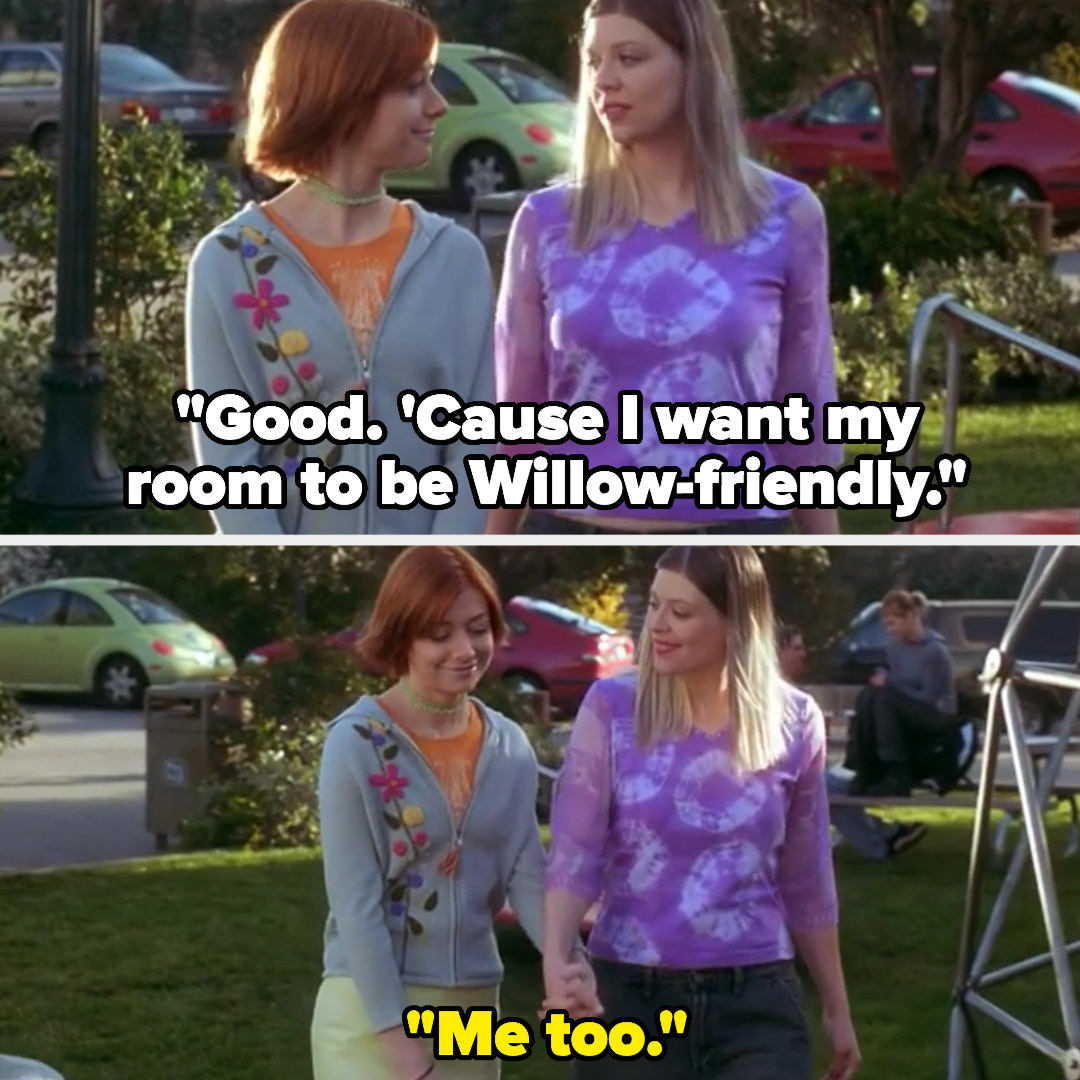 9.
And when Tara suggested that the cat be both of theirs: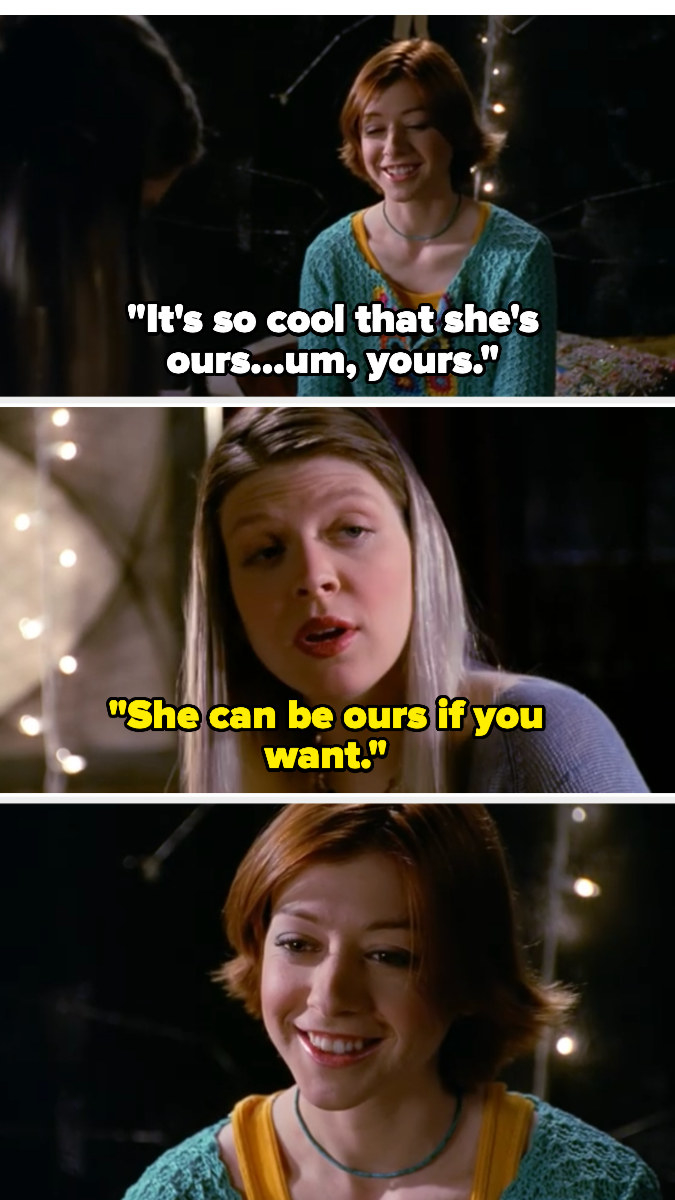 10.
When Tara called herself Willow's: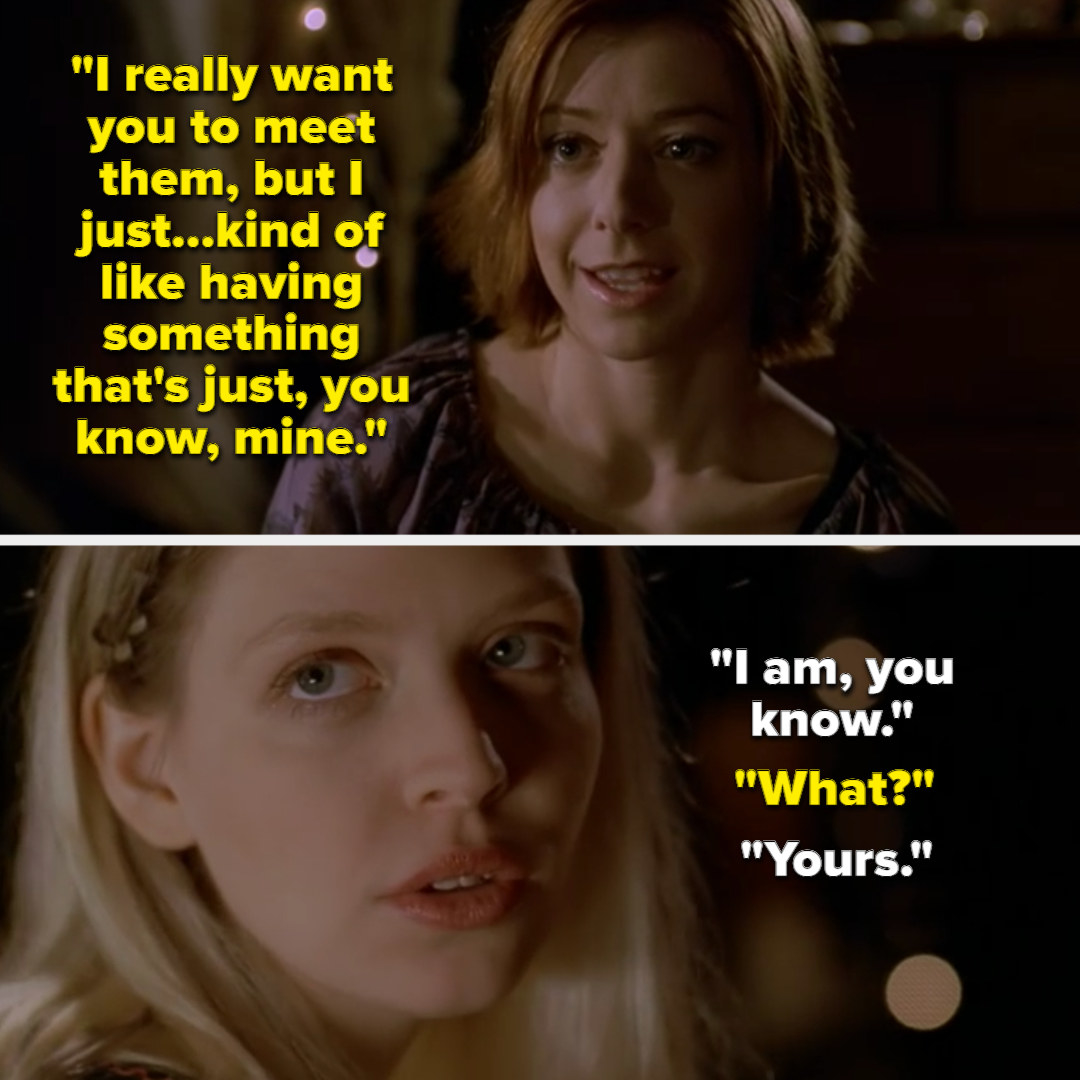 11.
When Tara held Willow on the mortal plane while they searched for Buffy: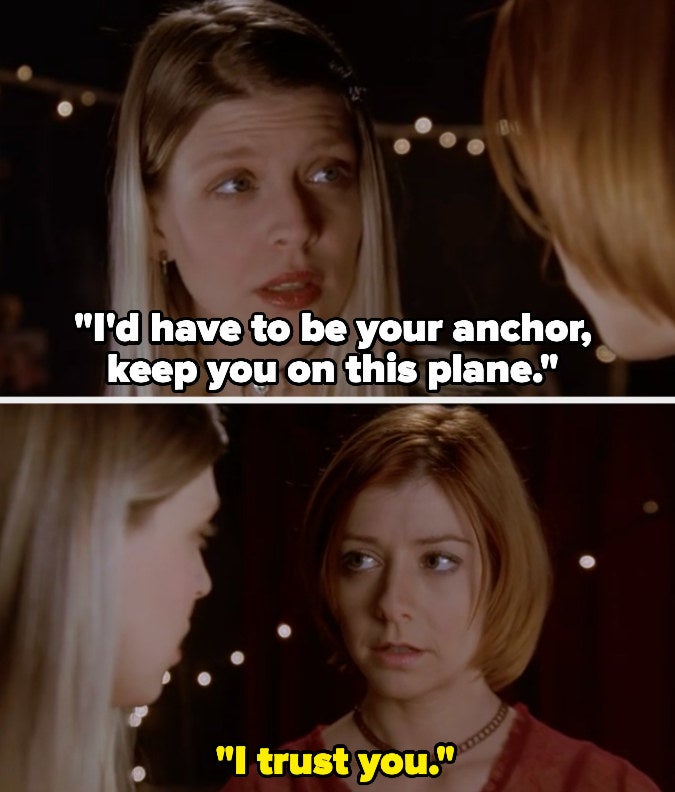 12.
When Willow pointed out that guys were checking Tara out, and Tara joked that she was "cured":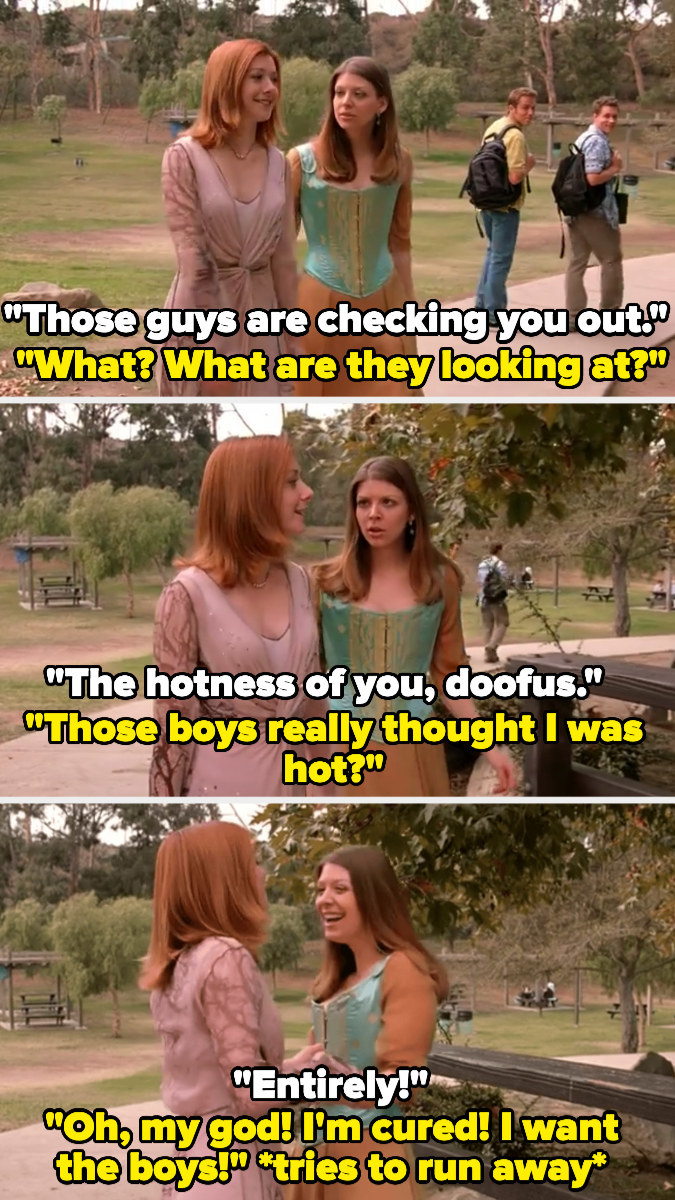 13.
When Dawn ran into a post-coital Willow and Tara, and Tara was adorably embarrassed (even though Dawn was just super excited):
14.
When they just lay in bed together being super adorable:
15.
When Tara got playfully jealous when Willow called April pretty: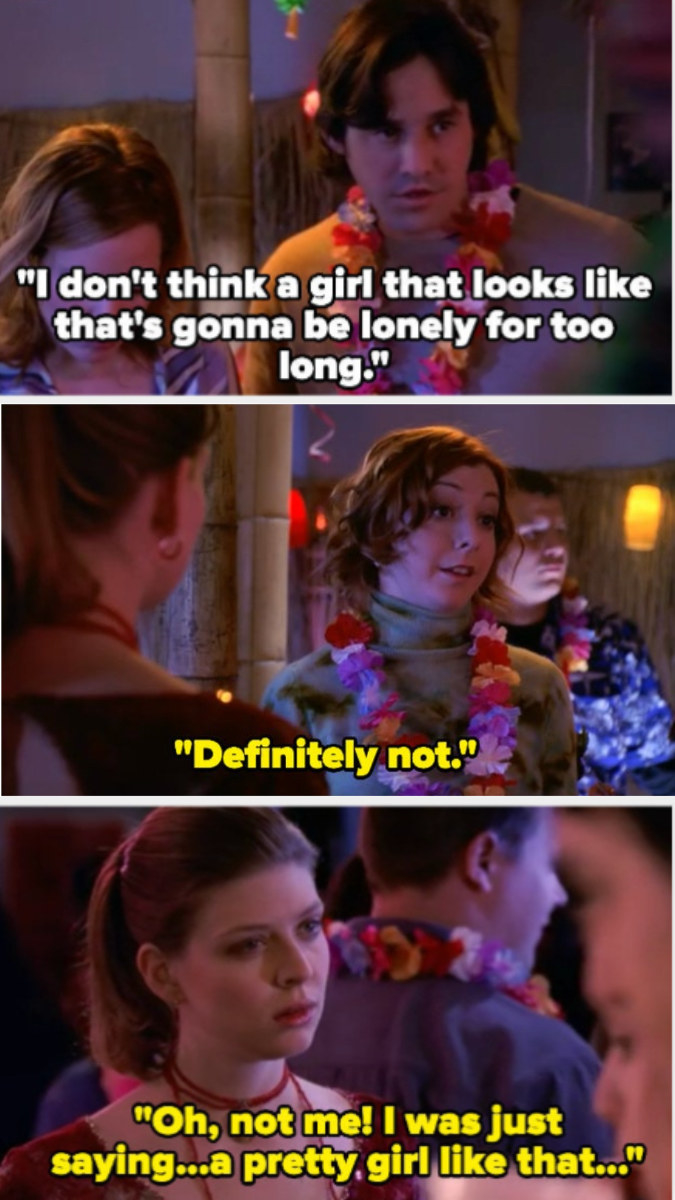 16.
When Tara was super impressed with how badass Willow was: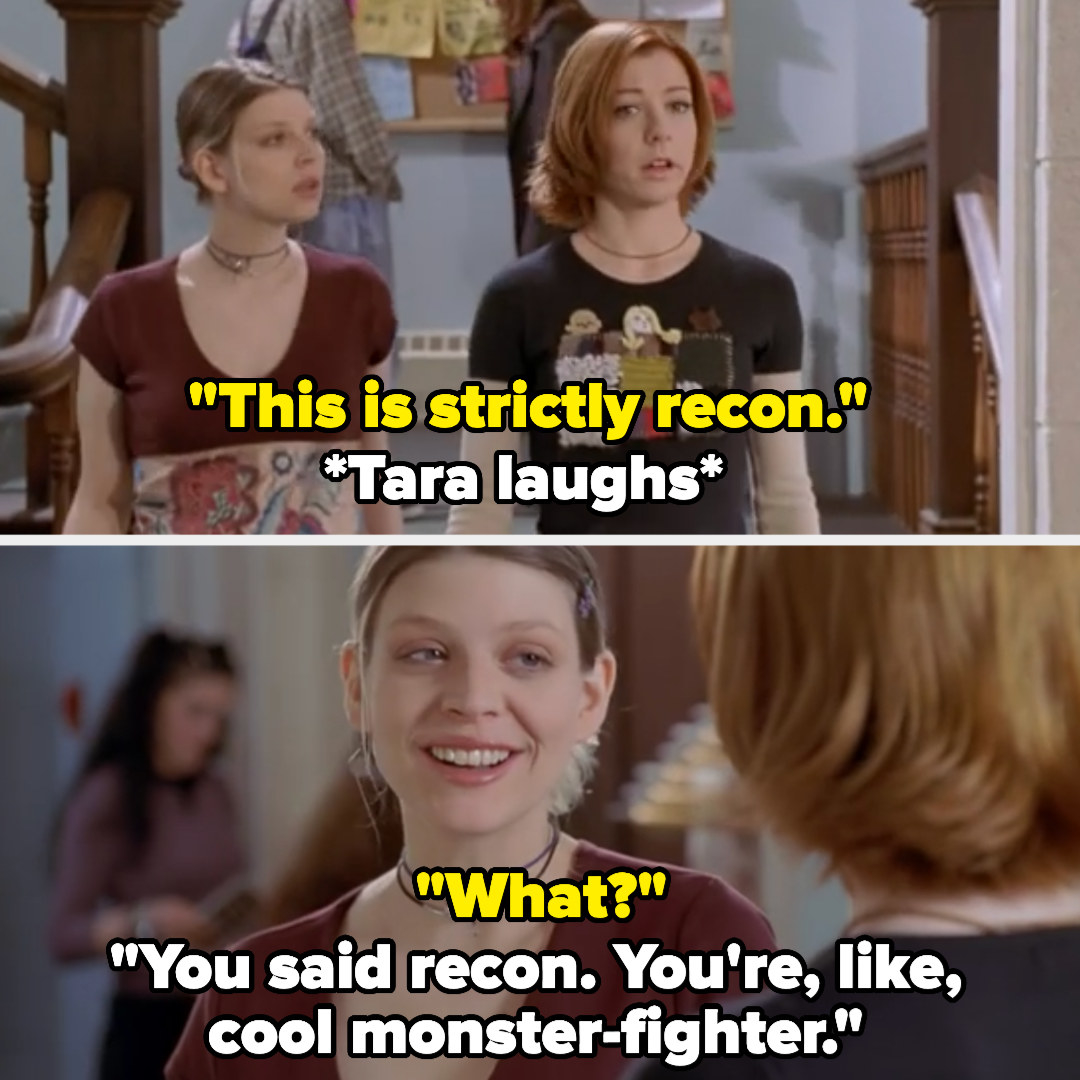 17.
When Willow got a little confused at Tara's meaning:
18.
When Willow met Tara's awful family and assured her it only meant she loved her more: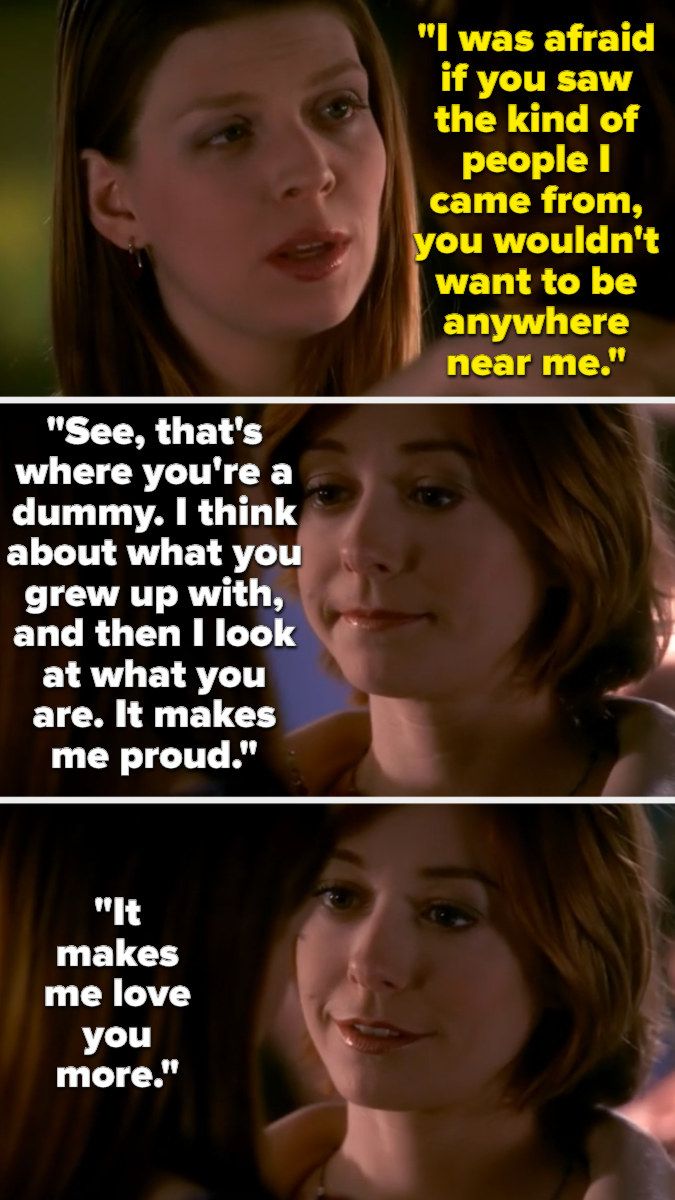 19.
When Tara asked how Willow made her feel so special, and Willow replied "magic," then they had the most romantic dance ever:
20.
When Willow was worried about sleeping without Tara: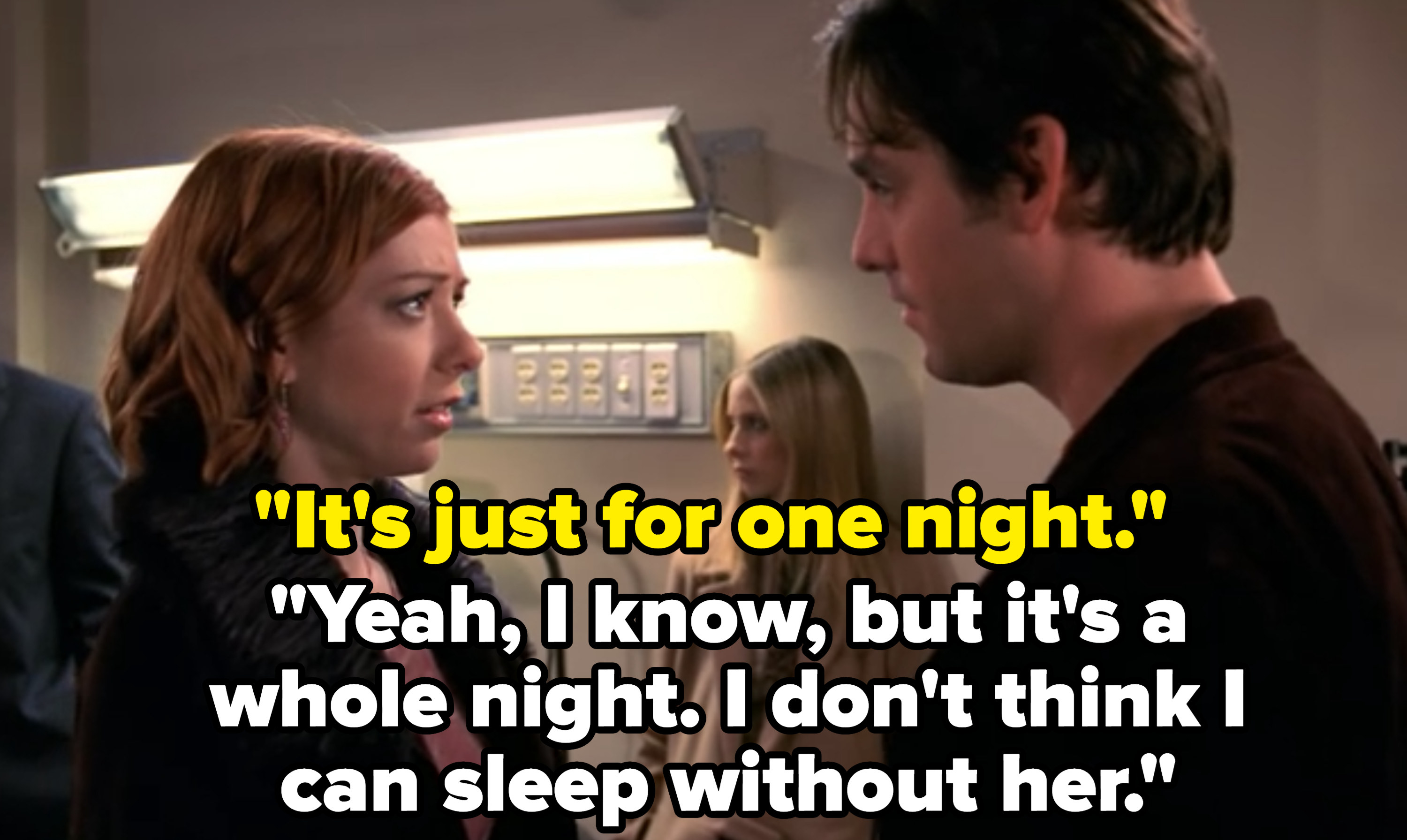 21.
When Tara tried to give Willow a family heirloom even though they'd just started hanging out: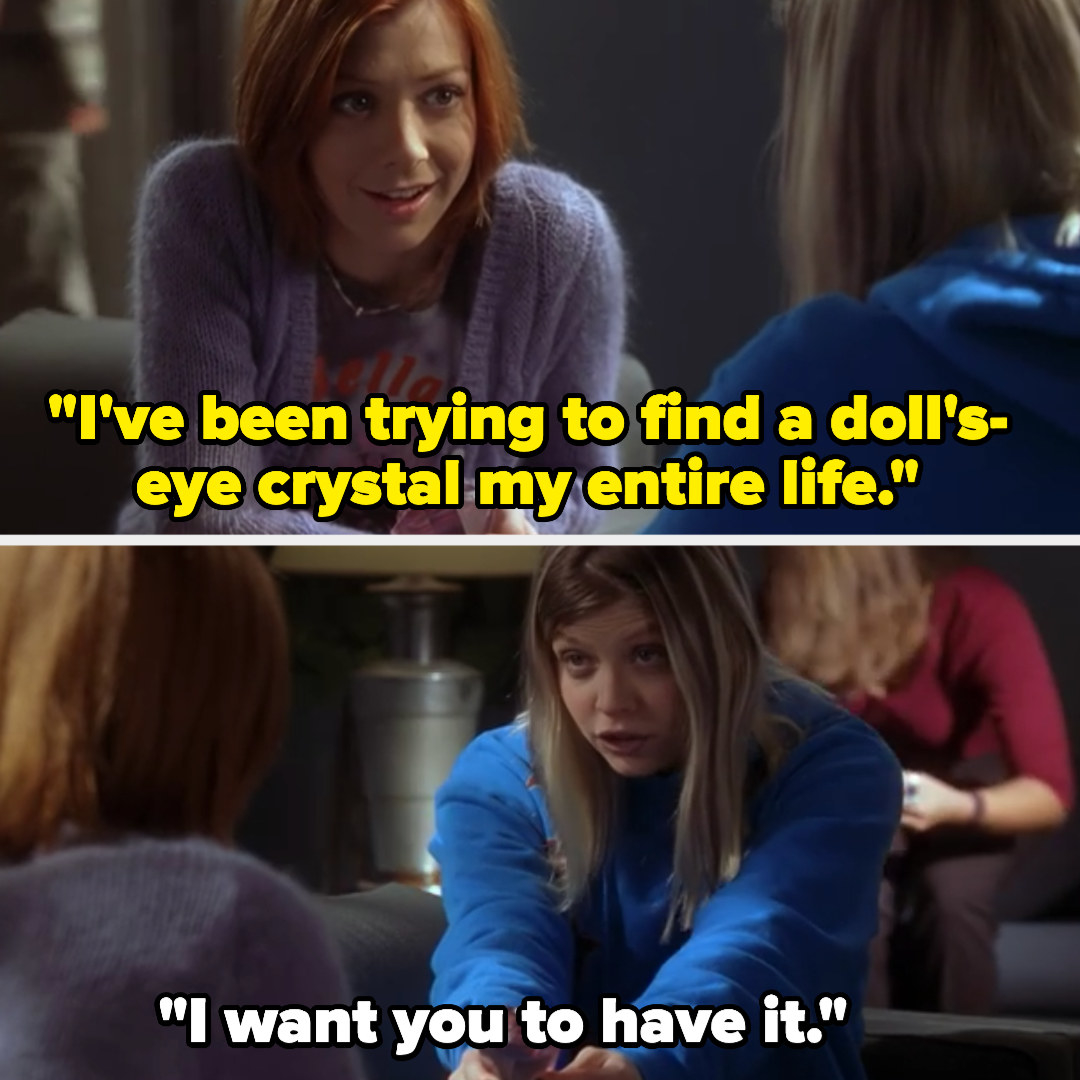 22.
When Willow was dealing with Joyce's death and Tara was there to support her and help her support Buffy: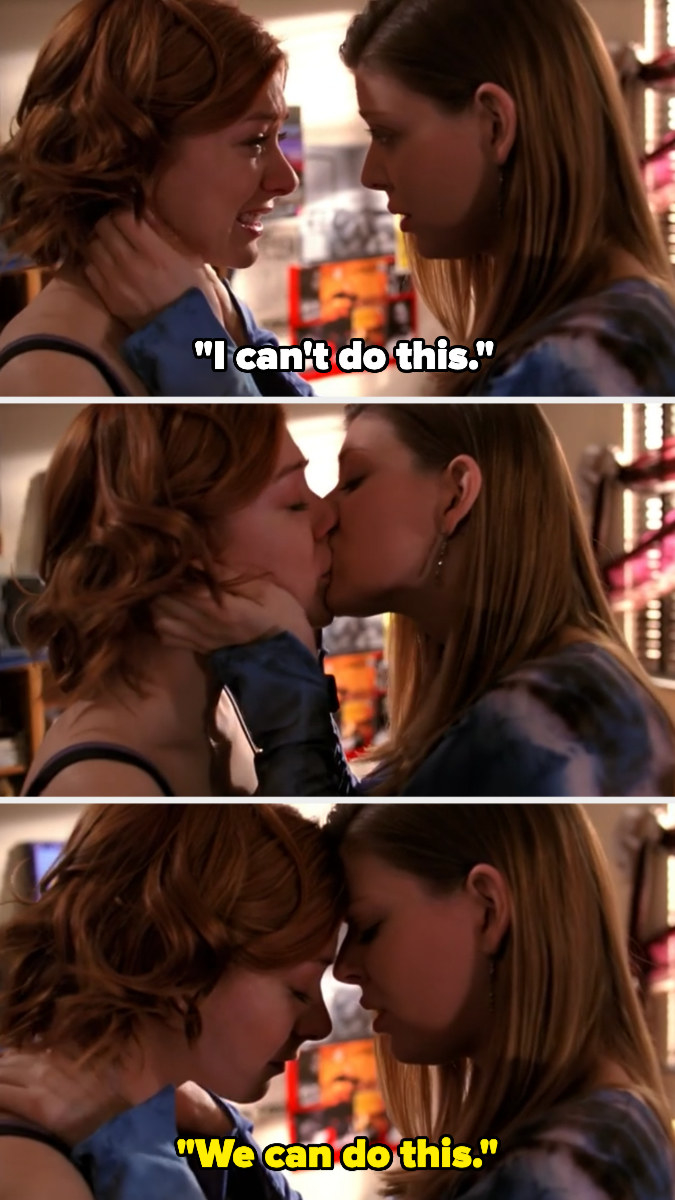 23.
When Tara defended Willow when Anya and Xander tried to get her to use magic, even though they weren't together anymore: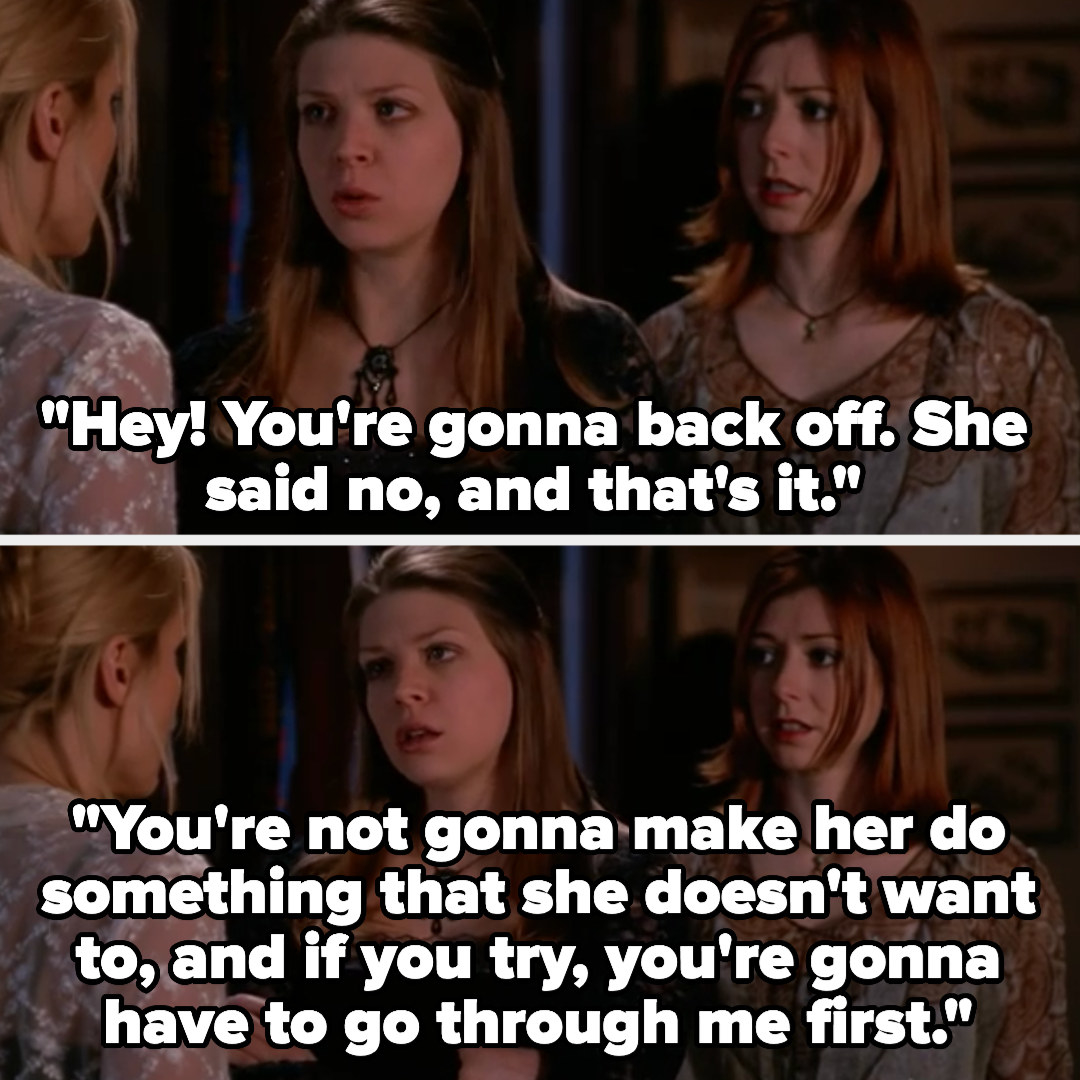 24.
And when Tara reminded Willow of her progress in her recovery from a magic addiction: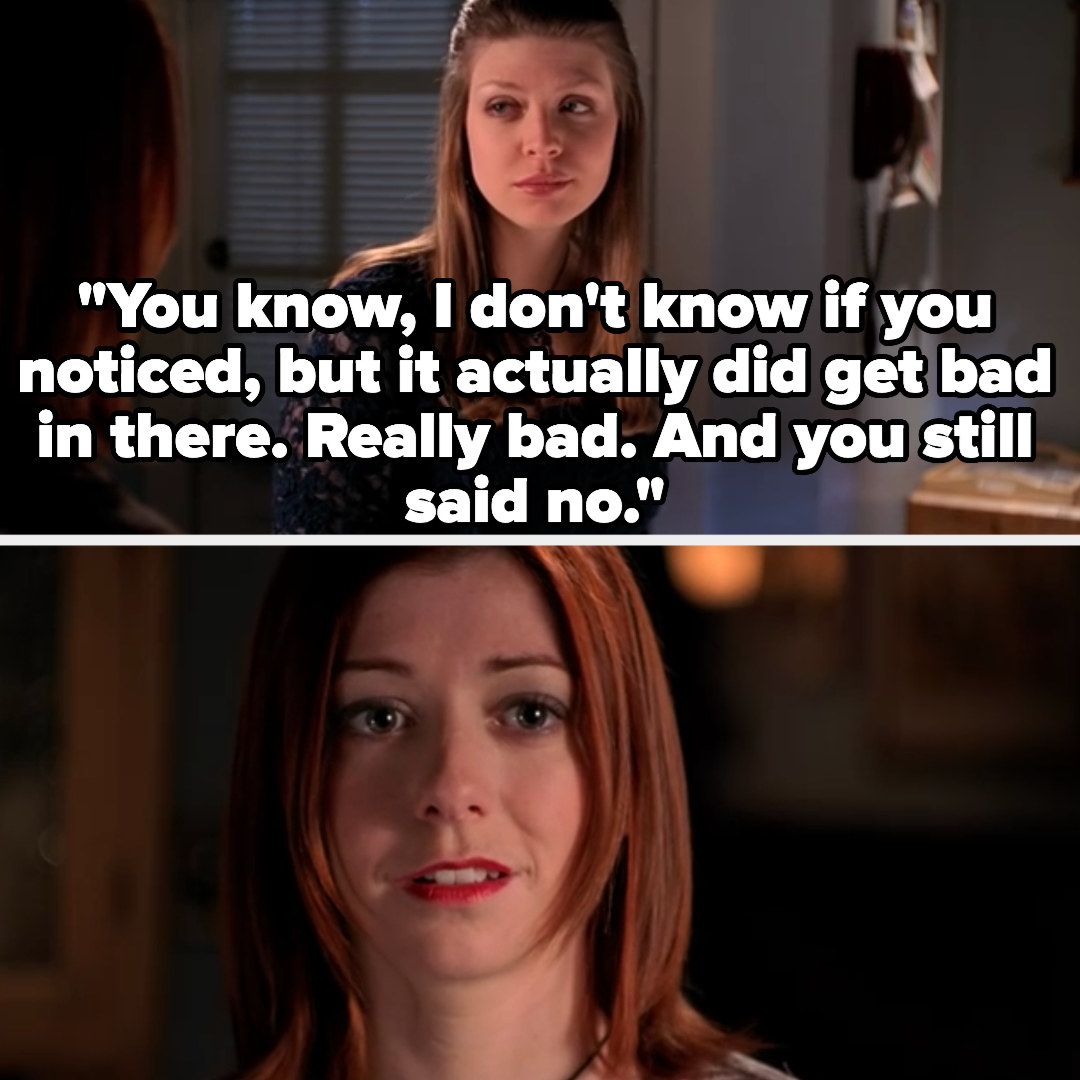 25.
When Tara was protective of Willow:
26.
When Tara and Willow first started connecting about their magic, and Willow said she wasn't special, but Tara corrected her:
27.
When they kept giggling and stealing glances while helping Anya with her wedding dress: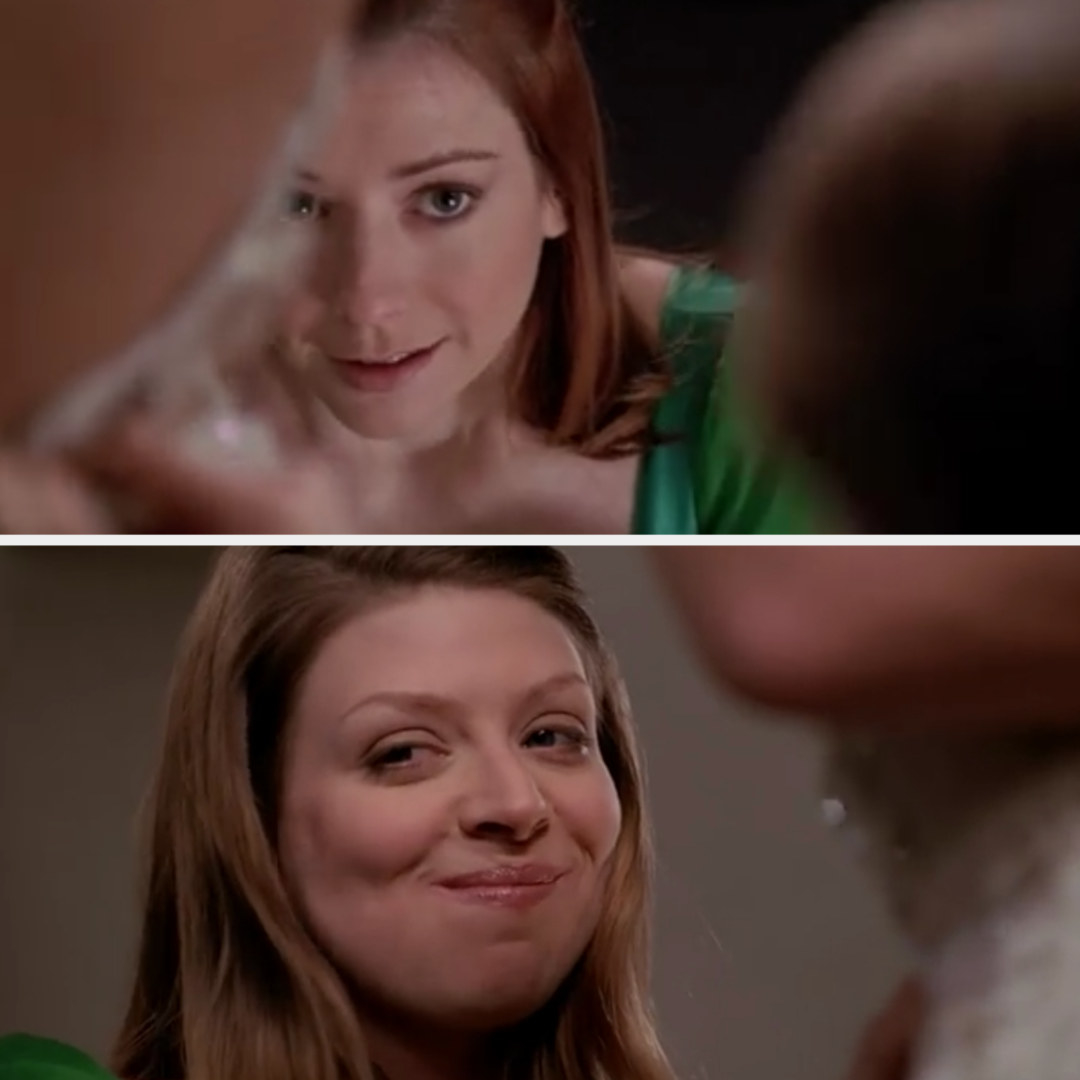 28.
When they cuddled in bed and Tara said she wanted every day to start and end like that: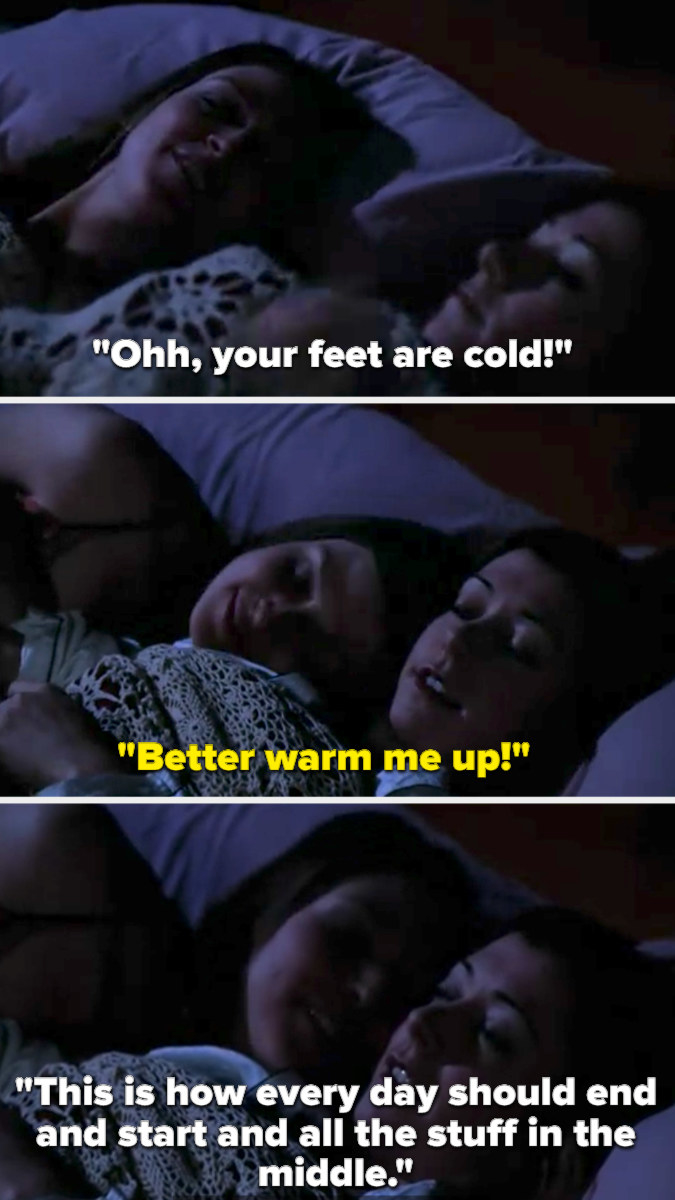 29.
And finally, when Tara asked Willow if they could skip all the getting-back-together steps and just be together again:
Ughhhhhhhh, I love these two. "Seeing Red" didn't happen, okay?