29 "Squid Game" Scenes That Absolutely Wrecked Me — Mind, Body, And Spirit
"It'd been so long since I had that much fun..."
Korean thriller Squid Game is Netflix's most recent hit, and for good reason — it's incredibly written and acted, and every episode is jam-packed with anxiety-inducing drama.
But some moments definitely stand out — here are 29 of the absolute best Squid Game scenes that I keep finding myself revisiting.
🚨🚨WARNING: MASSIVE SPOILERS AHEAD!🚨🚨
1.
We'll start in order: first up is the very first elimination, when the players realized that elimination meant death.

2.
Next up...when Ali saved Gi-hun in Round One: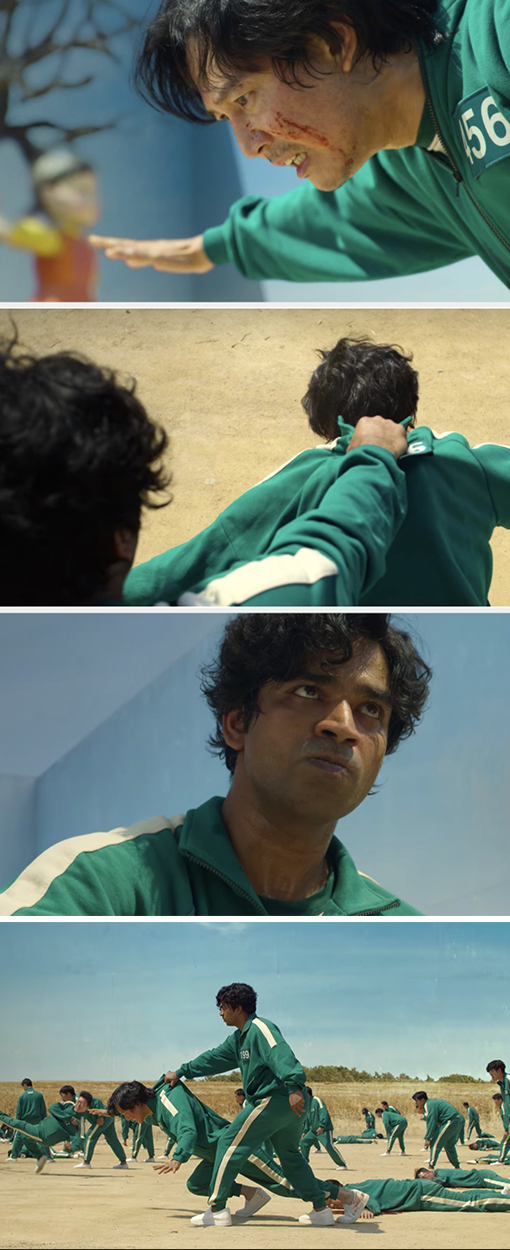 3.
When it was revealed how remote the place was at the end of the first episode:
4.
When Gi-hun brought Sae-byeok onto his team: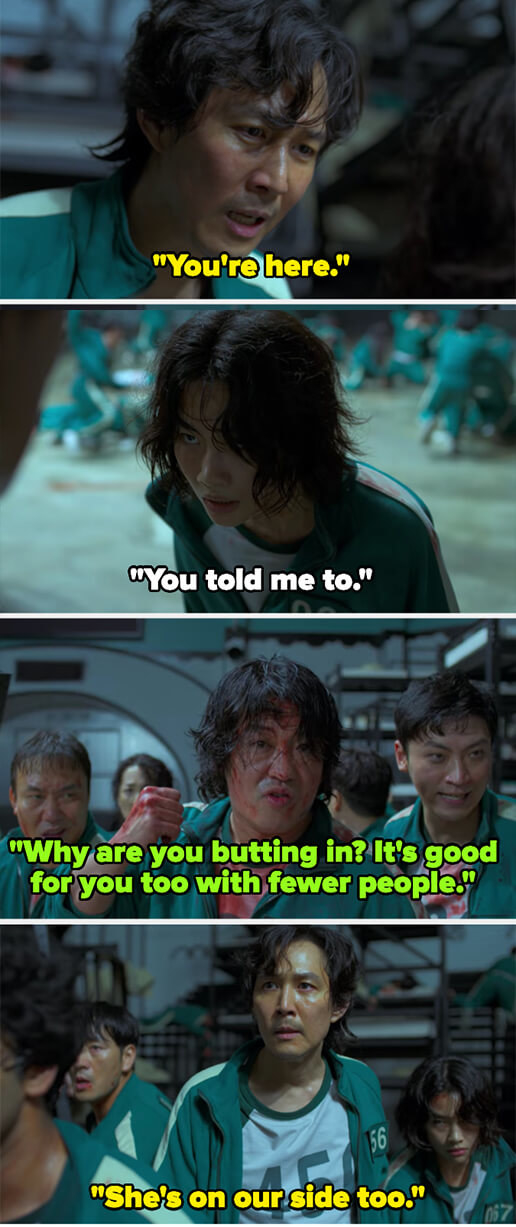 5.
When Sang-woo convinced their team to step forward in Tug of War and then the episode ENDED: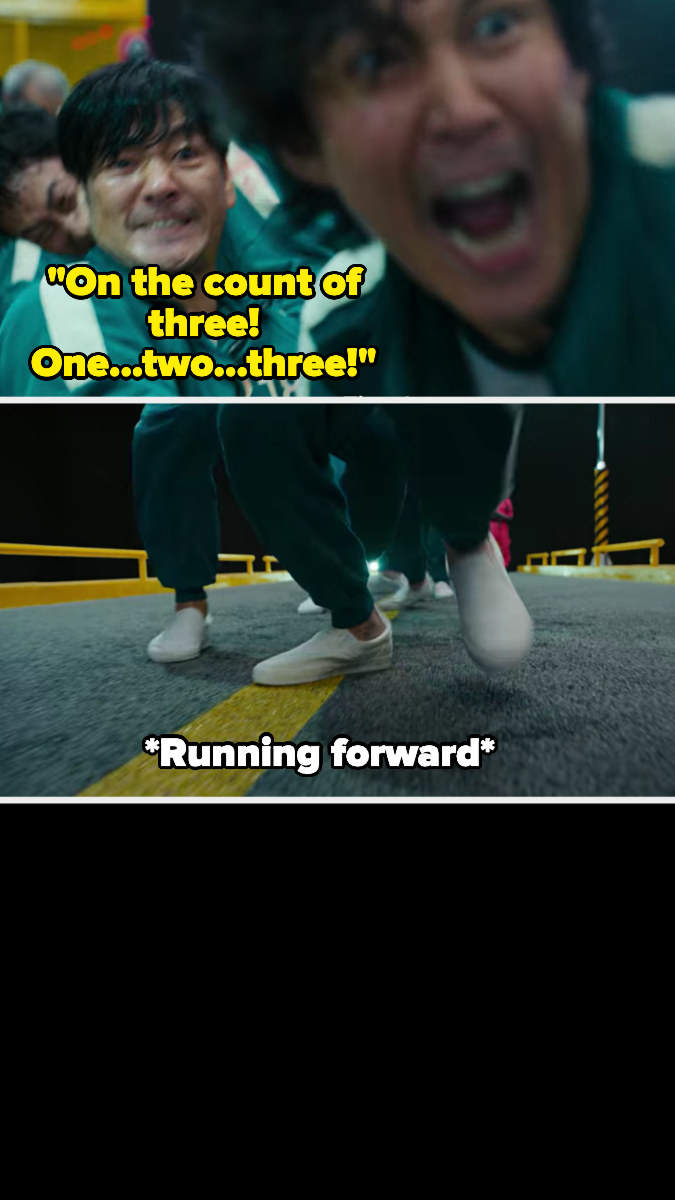 6.
When Jun-ho found out the tournament had been going on since at least 1999, then discovered his brother was a prior winner: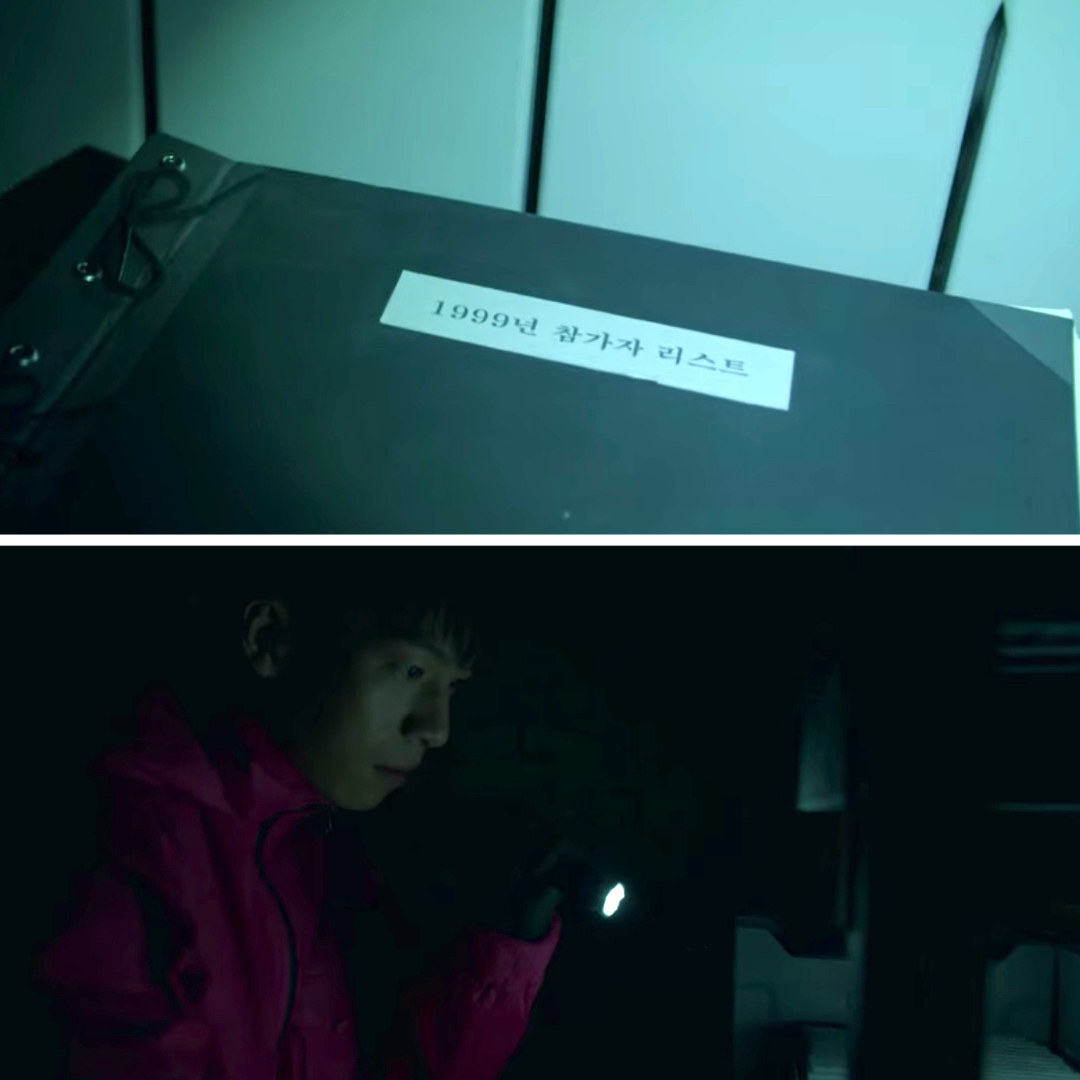 7.
When Jun-ho brought a gun to the knife fight: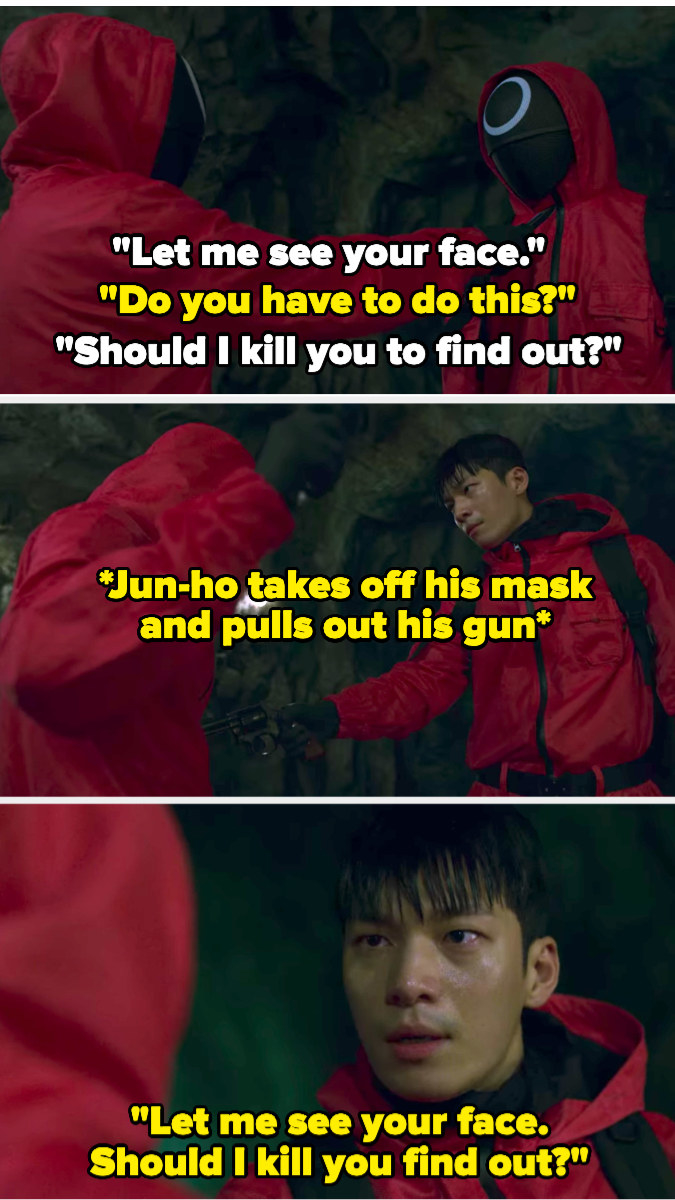 8.
When Ji-yeong let Sae-byeok win the marble game:

9.
And when she died: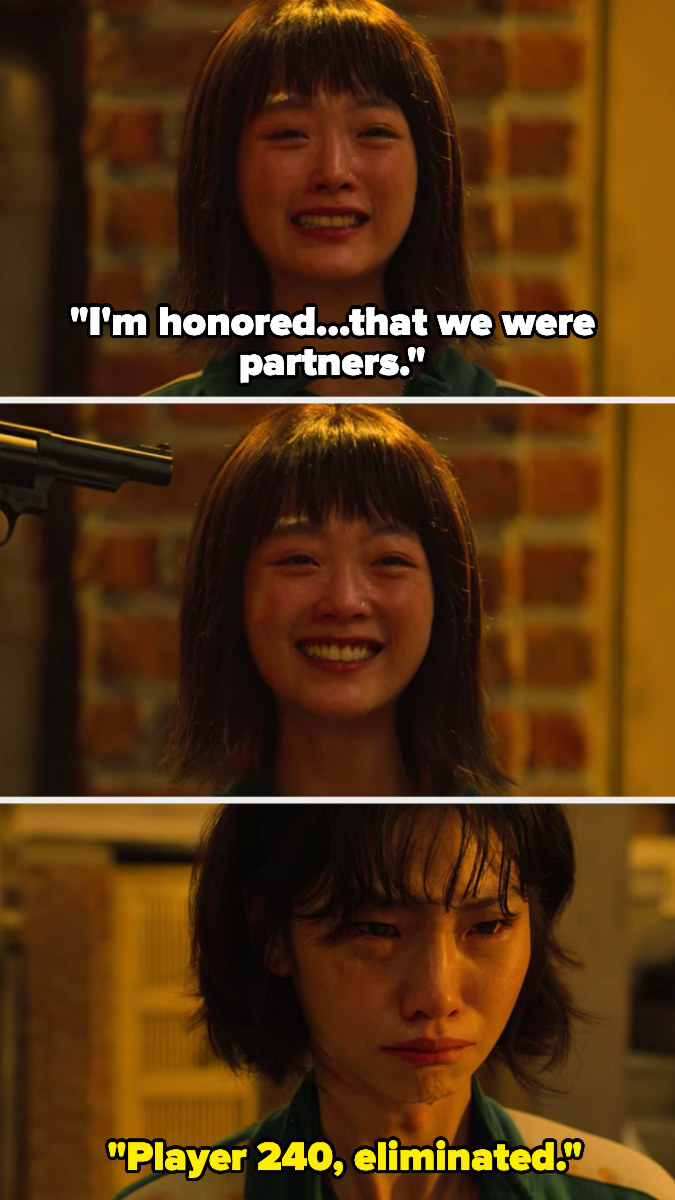 10.
When Sang-woo betrayed Ali: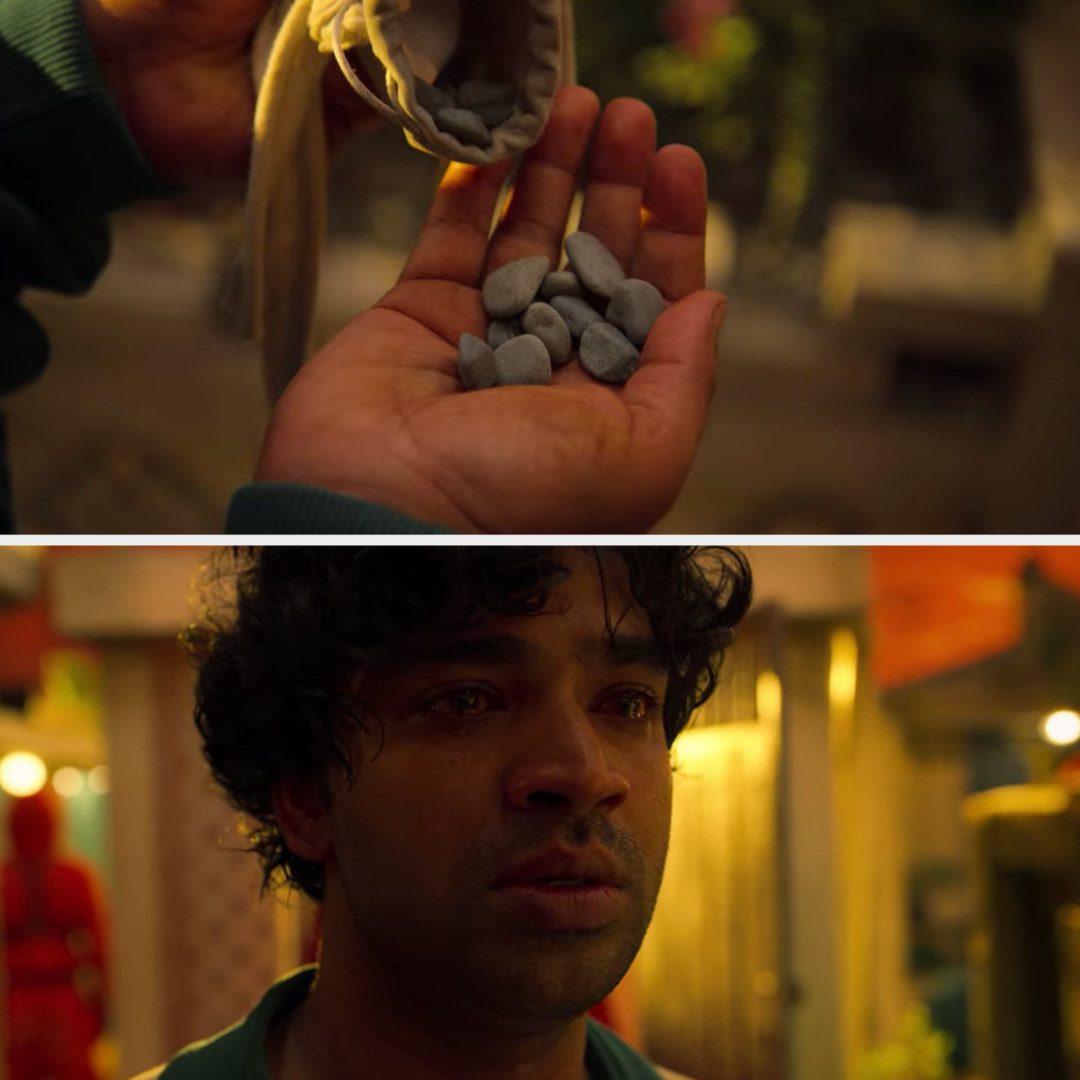 11.
When Il-nam gave Gi-hun his last marble:

12.
And when Il-nam remembered his name: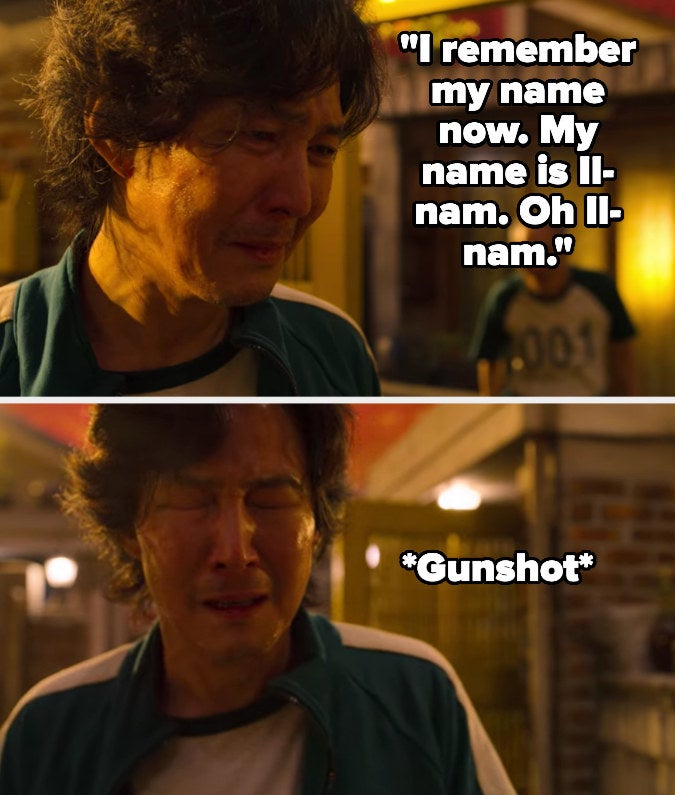 13.
When Mi-nyeo pushed Deok-su off the bridge:
14.
When Sang-woo pushed Player 017 off the bridge: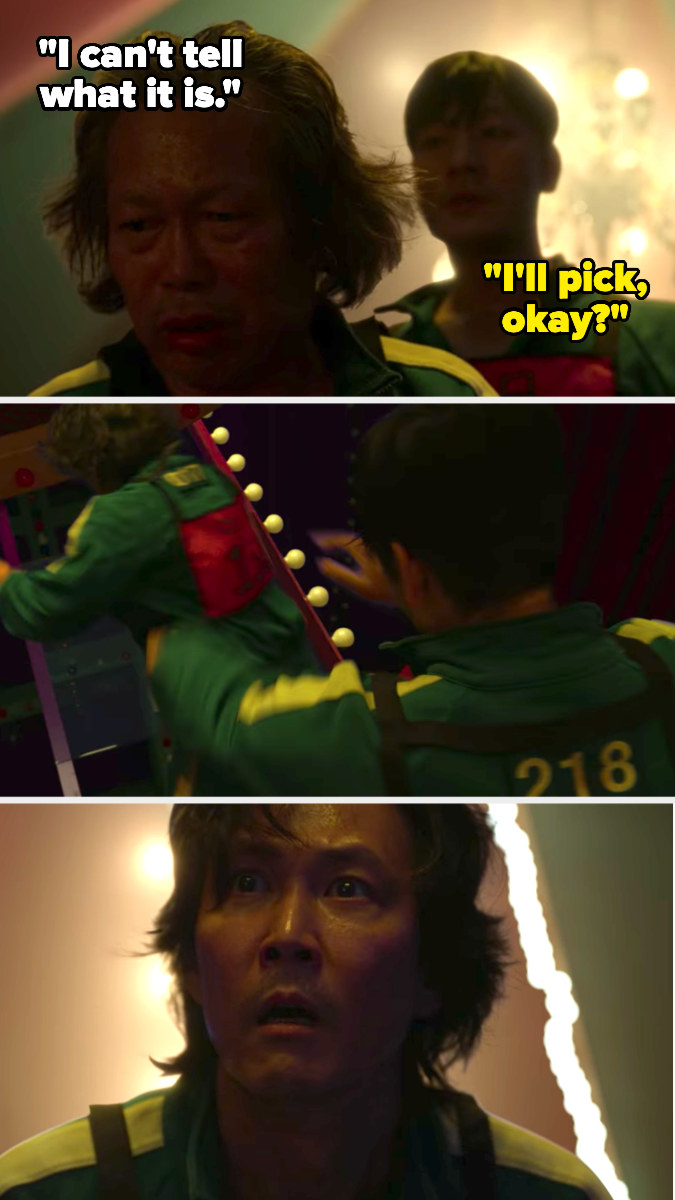 15.
And then when Gi-hun and Sang-woo fought afterward: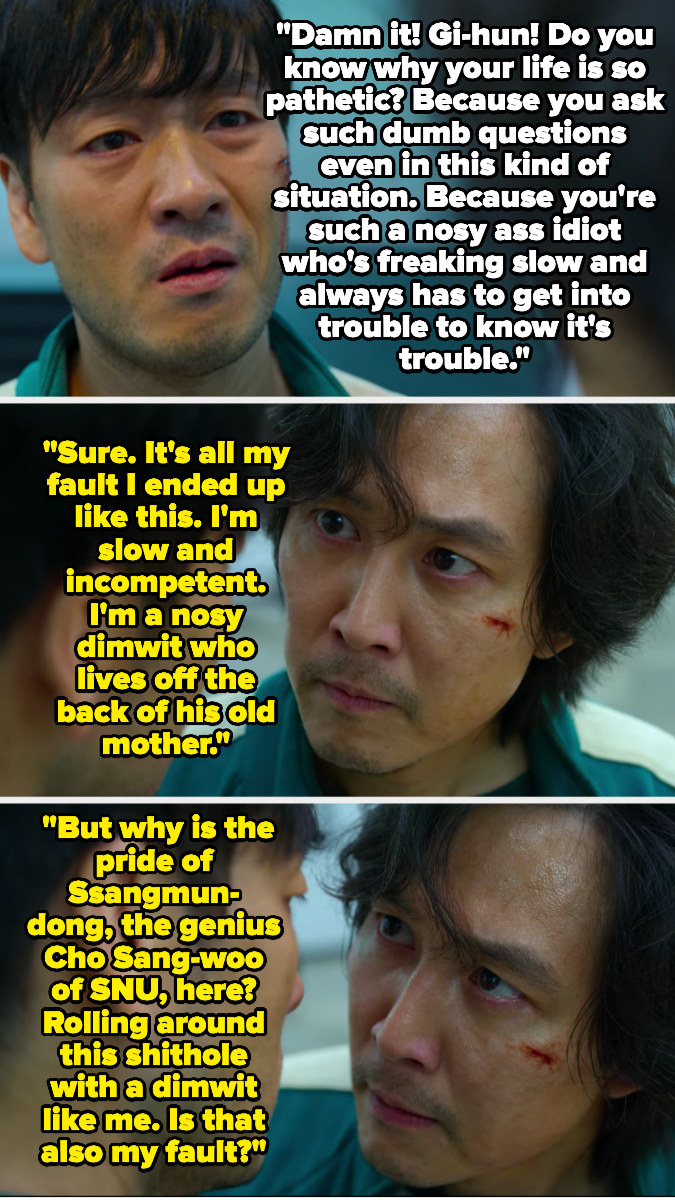 16.
When Jun-ho recorded a VIP describing Squid Game and used the same creepy phrase the VIP had used on him:

17.
When Gi-hun and Sae-byeok bonded...:

18.
...and then Sae-byeok convinced him not to kill Sang-woo: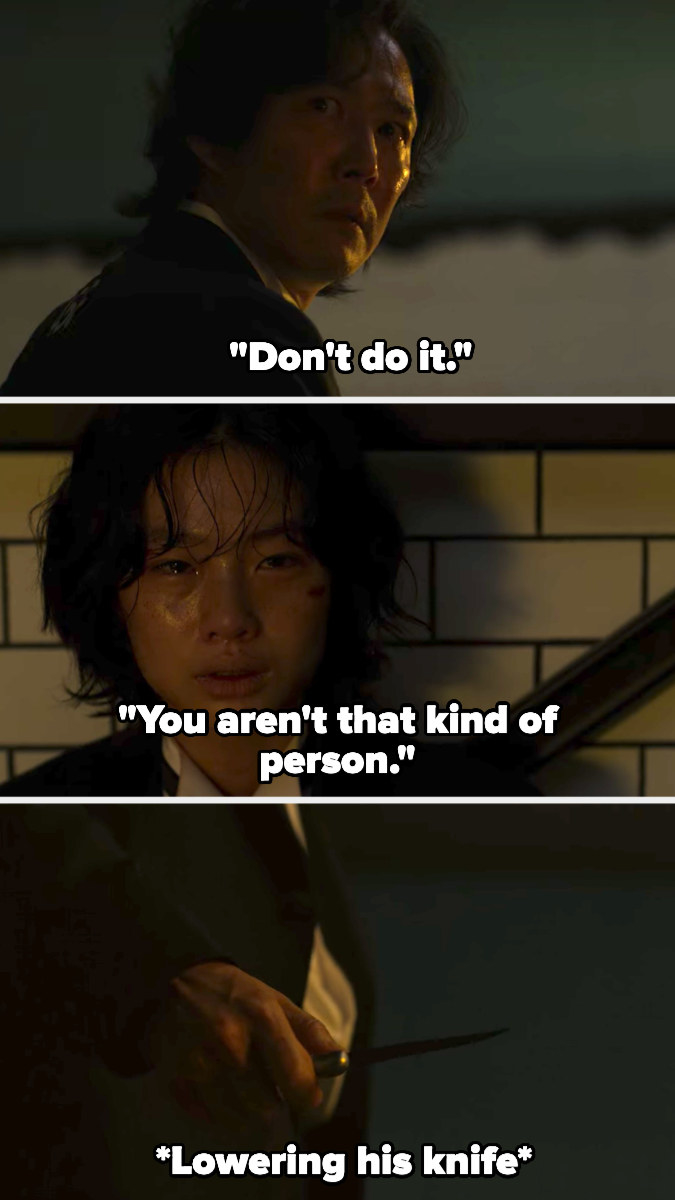 19.
When Sang-woo killed Sae-byeok while Gi-hun was screaming for help: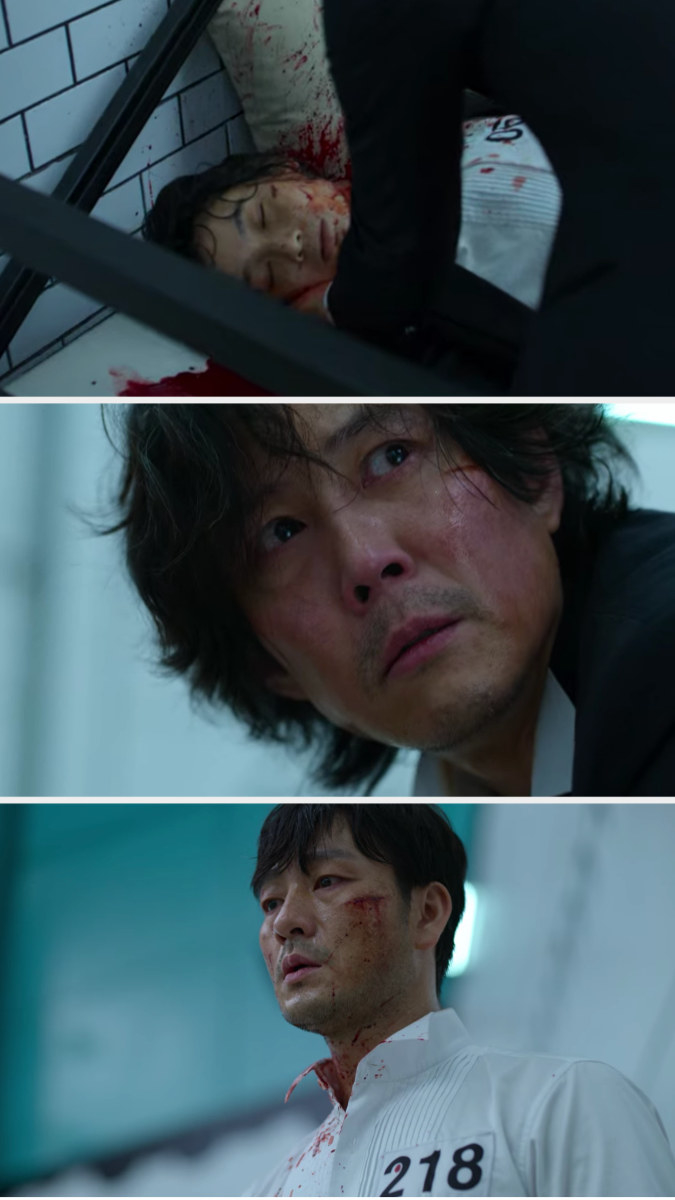 20.
When Jun-ho found out the frontman was his brother In-ho:

21.
When Gi-hun tricked Sang-woo at the beginning of the final game:
22.
When Gi-hun refused to win the game: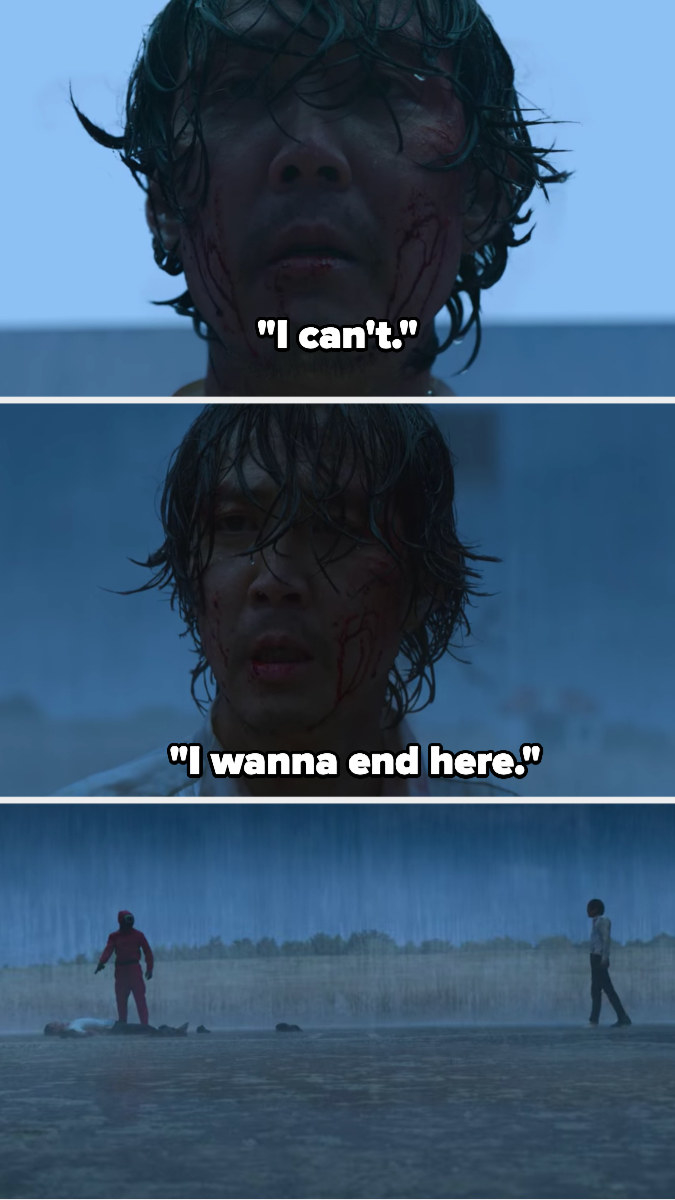 23.
...And when Sang-woo ended it for him by killing himself:

24.
When Gi-hun realized Il-nam was still alive and behind the whole game: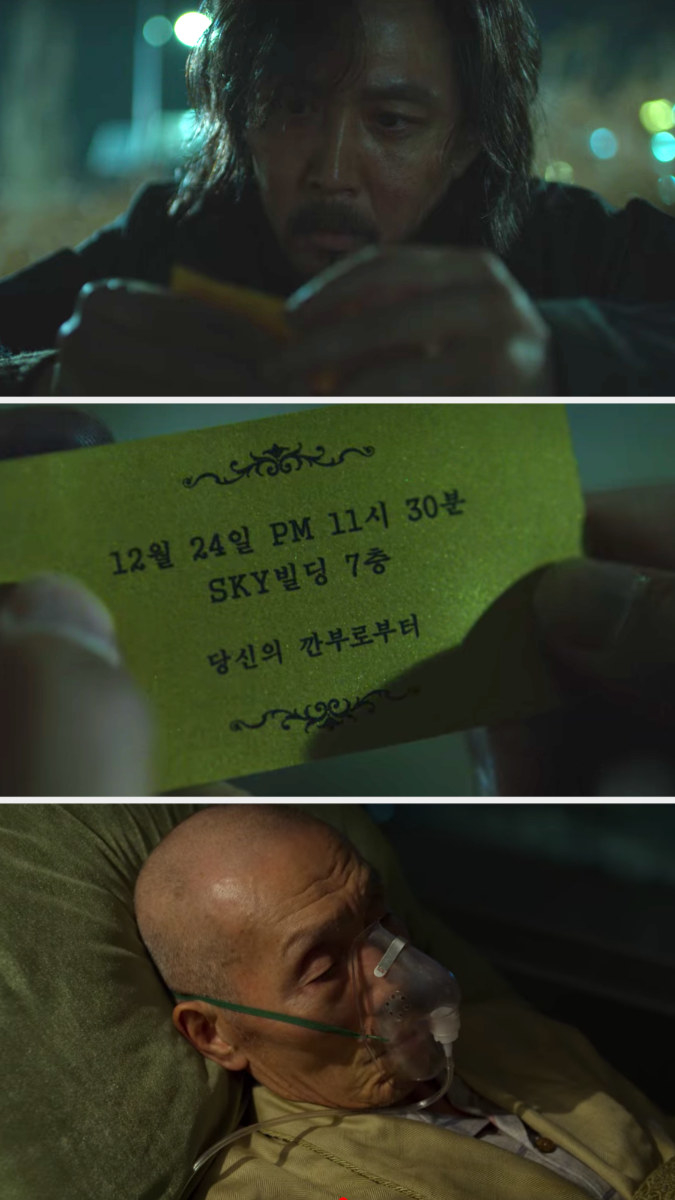 25.
When Il-nam explained why he'd joined the game: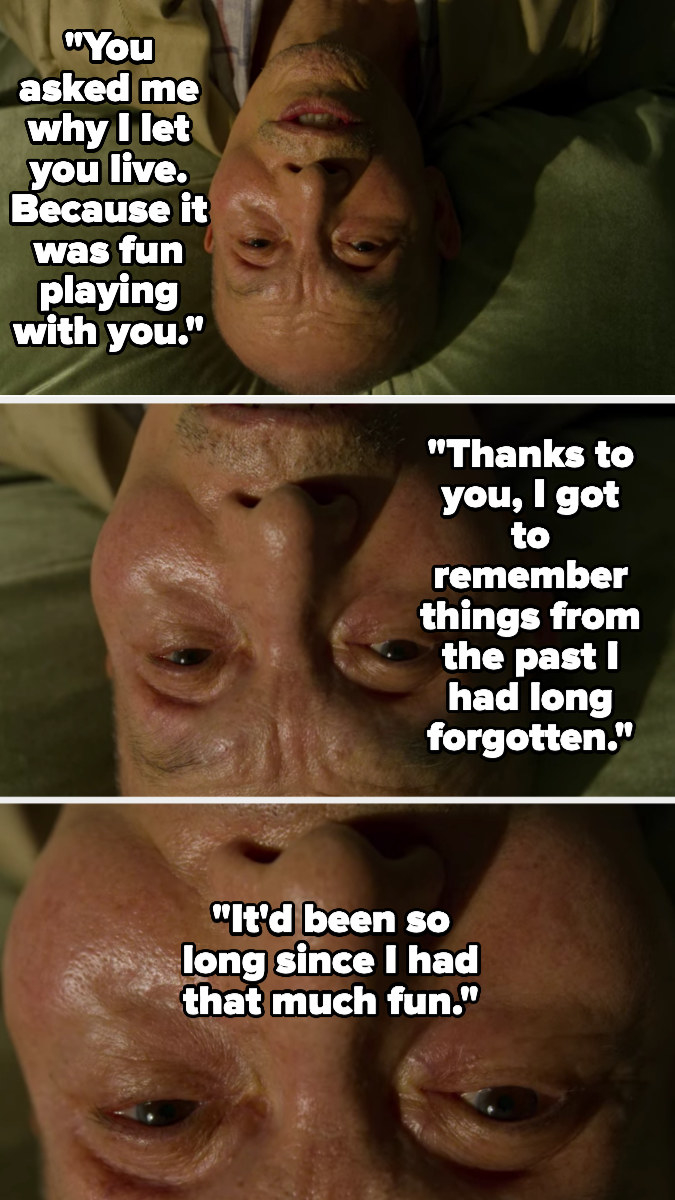 26.
When Il-nam lost his final game to Gi-hun:

27.
When Gi-hun called Sae-byeok his friend: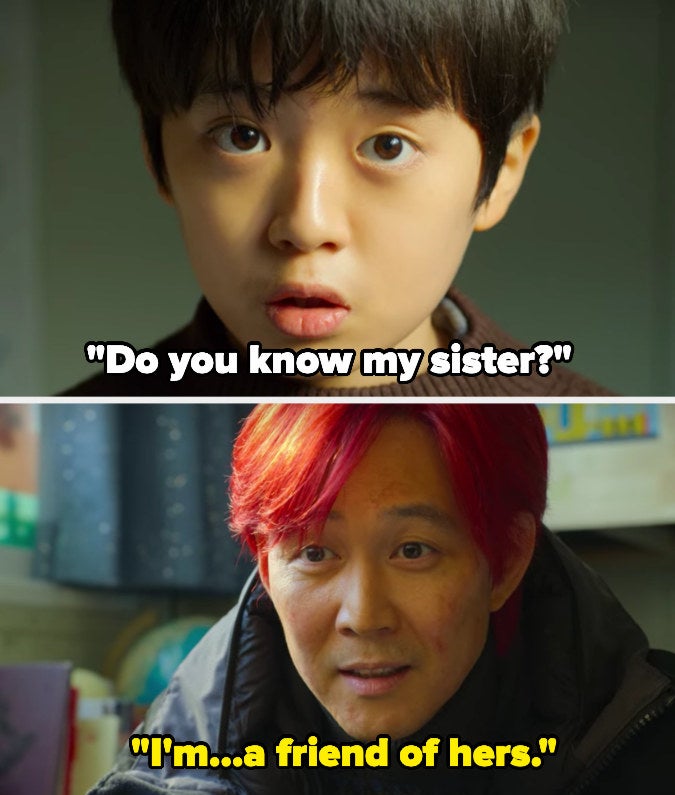 28.
And when Gi-hun left Cheol with Sang-woo's mother and gave them a suitcase of money: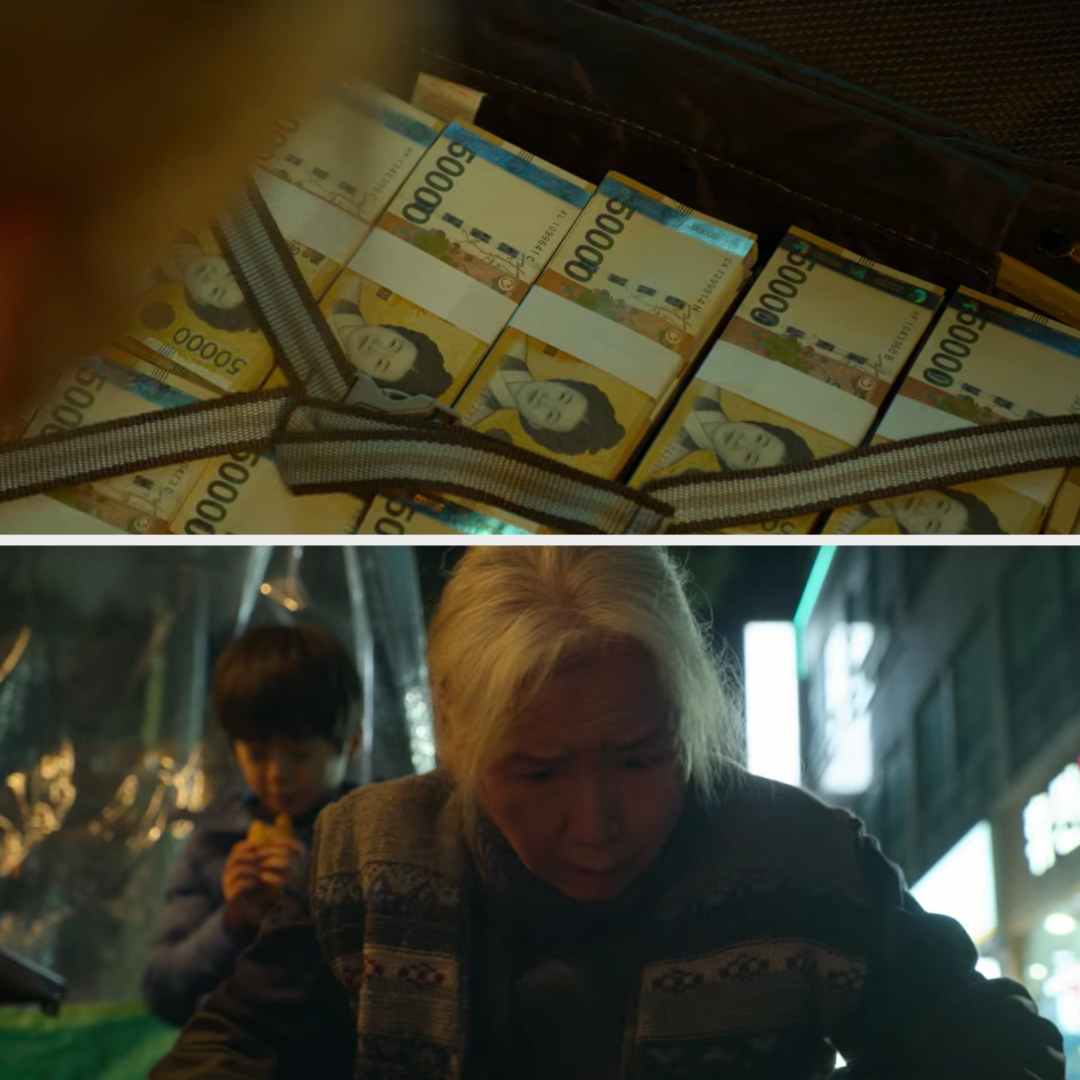 29.
And finally, when Gi-hun decided not to get on the plane: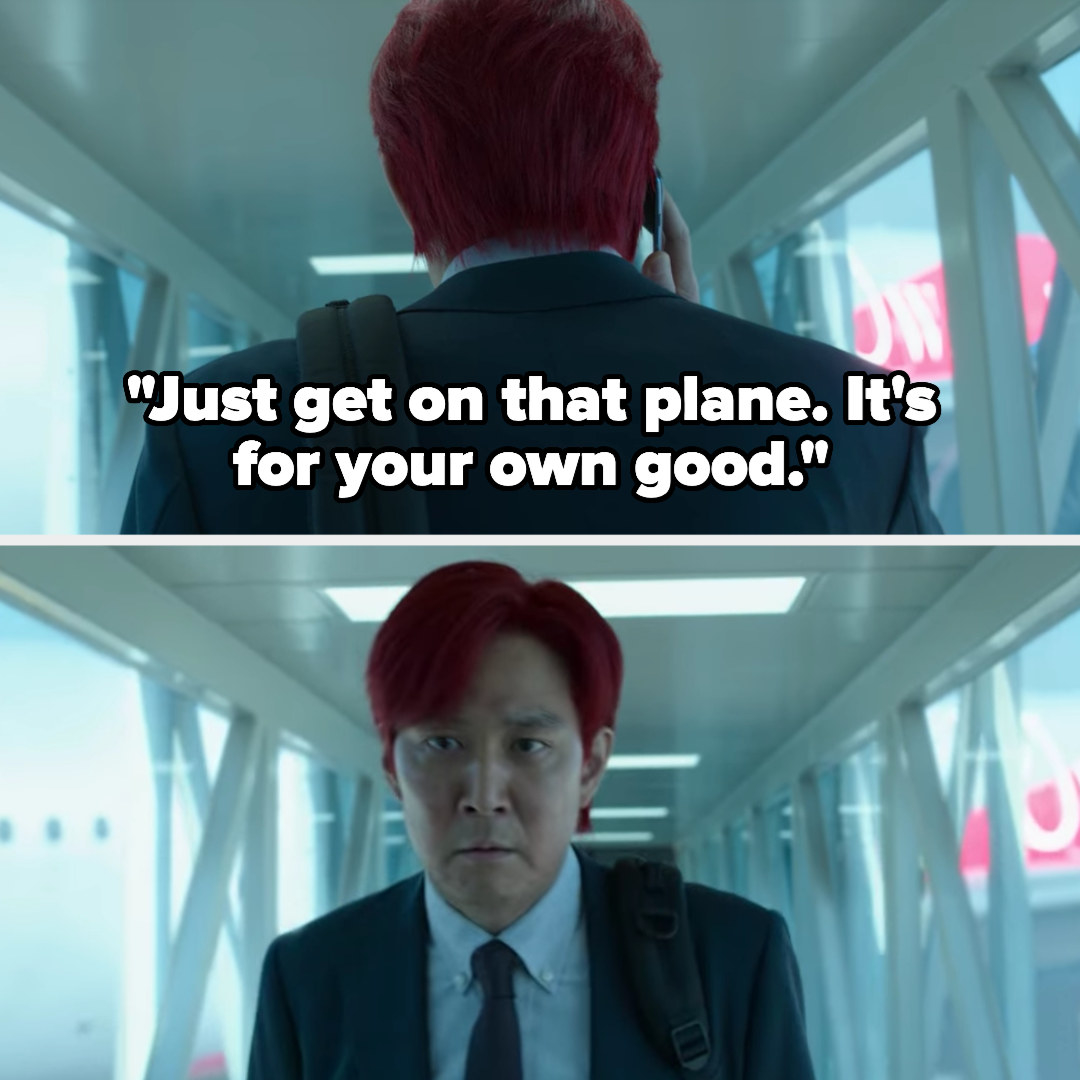 What moments did we miss? What was YOUR favorite moment? Let us know in the comments!