I really do not know what news to expect when I wake up anymore. But at least this morning, Twitter delivered with some "news" I had been waiting quite some time for: that Barbie has a girlfriend.
In case you're confused, here's how we got here: Barbie started trending on Twitter after a photo of her with another female doll wearing "Love Wins" shirts resurfaced. And...people were pretty excited.
Many saw the photo as an announcement of Barbie's bisexuality.
But, unfortunately, we gotta get the facts straight (lol) here: the source of the photo is actually a 2017 collaboration with fashion blogger Aimee Song, and it appears to paint Barbie as an ally rather than a member of the LGBTQ community.
But you know what? It doesn't matter. Because if you've seen even a single Barbie film, you know the truth.
Like Princess and the Pauper...
...Barbie Dreamhouse Adventures...
...Barbie Dolphin Magic...
...Barbie: Mermaidia...
...but most sapphic of all, of course, is the legendary piece of queer cinema Barbie and the Diamond Castle.
In the movie, Alexa and Liana are "besties" who live together in a tiny cottage, sleeping IN THE SAME ROOM. They spend their days tending their beautiful garden and singing to each other about their "connection."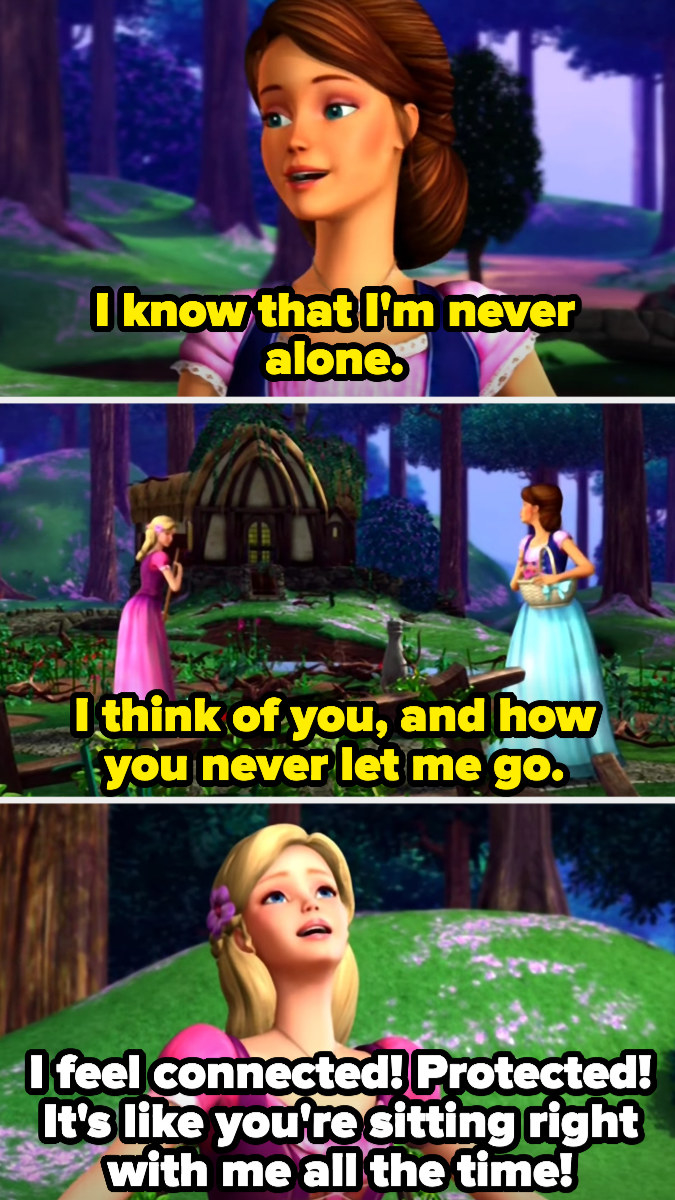 If "Two Voices, One Song" isn't talking about a relationship, then I no longer know what a relationship is.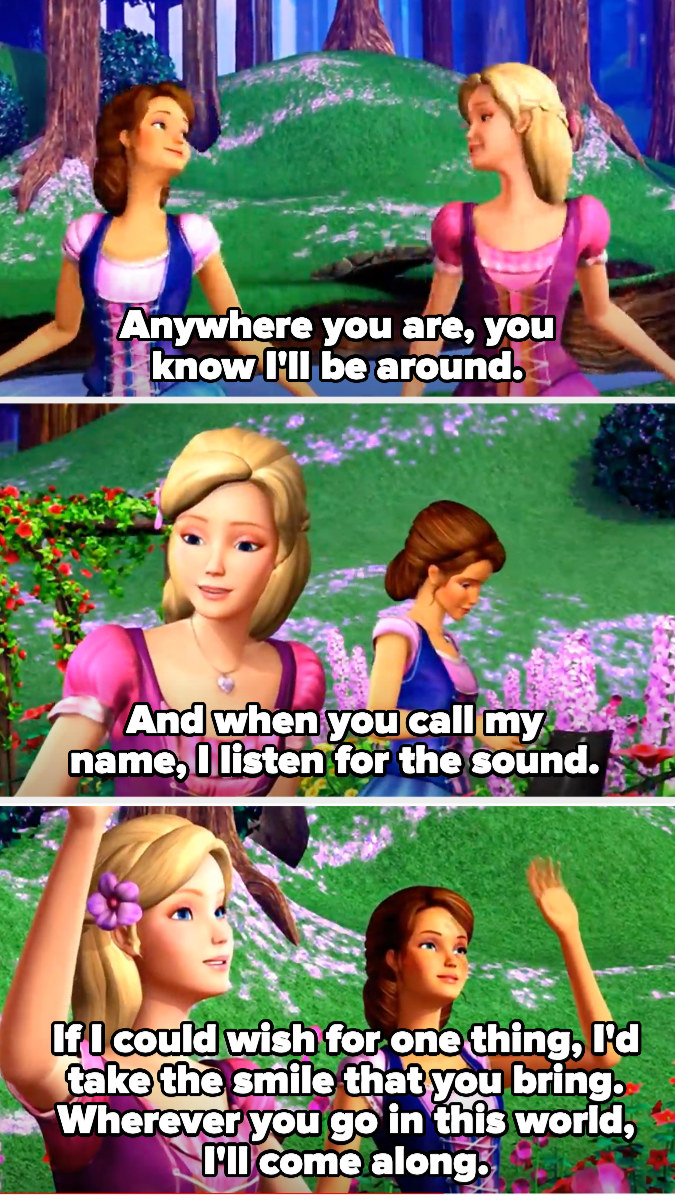 "BUT THEY DON'T KISS AND THEY HAVE BOYFRIENDS!!" you say.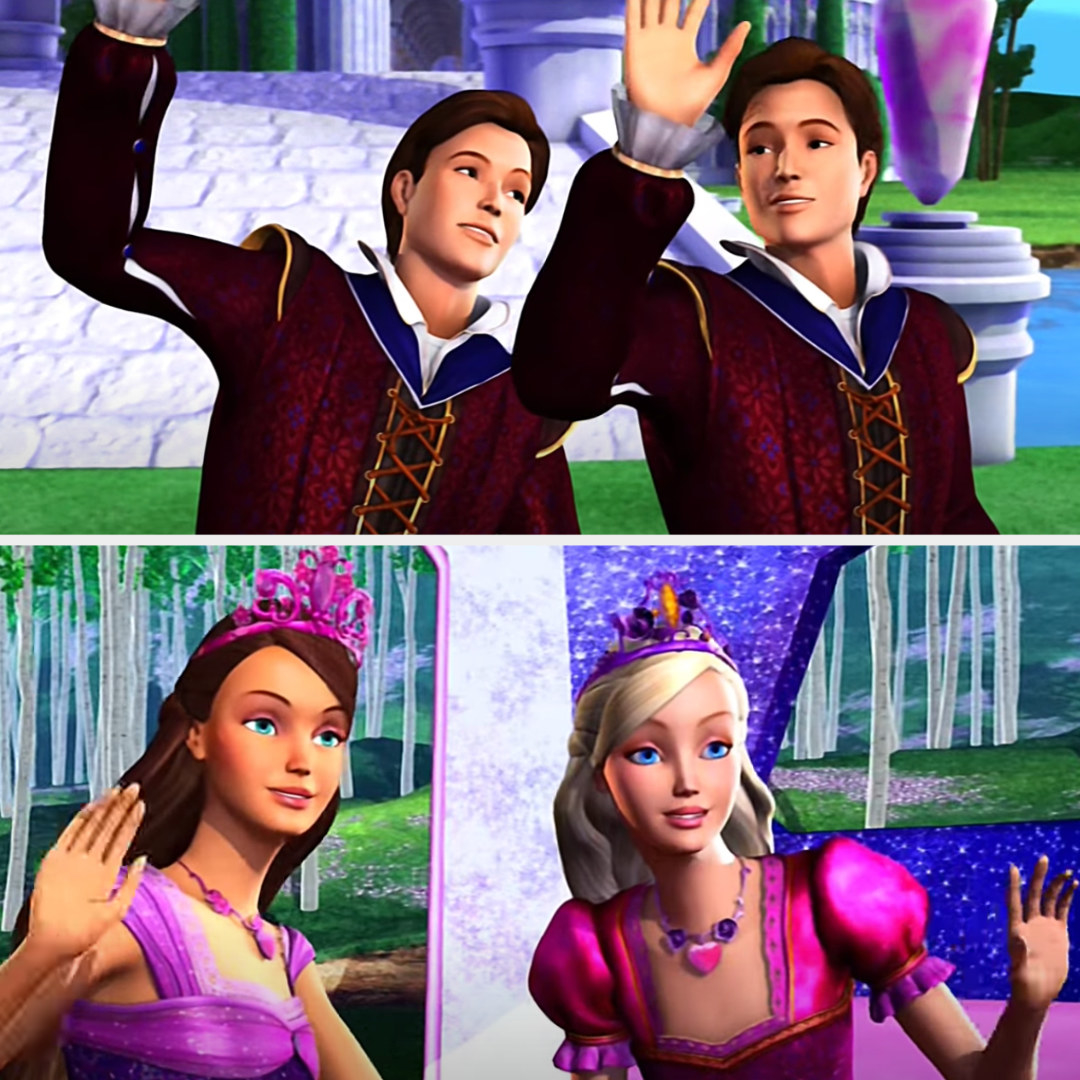 "BuT wHaT aBoUt KeN?!?" I hear you cry.
Listen, we don't need to worry about Ken. Ken's fine. It is time for Ken to follow Barbie's lead and live his best life.
In conclusion...we knew all along.