Note: The actors' birthdays/ages were sourced from IMDb and Wikipedia unless otherwise linked, so take these with a grain of salt!
1.
Stranger Things star Finn Wolfhard was 12 when he first started filming as Mike for Stranger Things. His character was also supposed to be 12.
3.
Dylan Sprayberry was 15 when he started filming for Teen Wolf. His character, Liam, was a freshman transfer, and though his age was never stated, 15 would be the right age.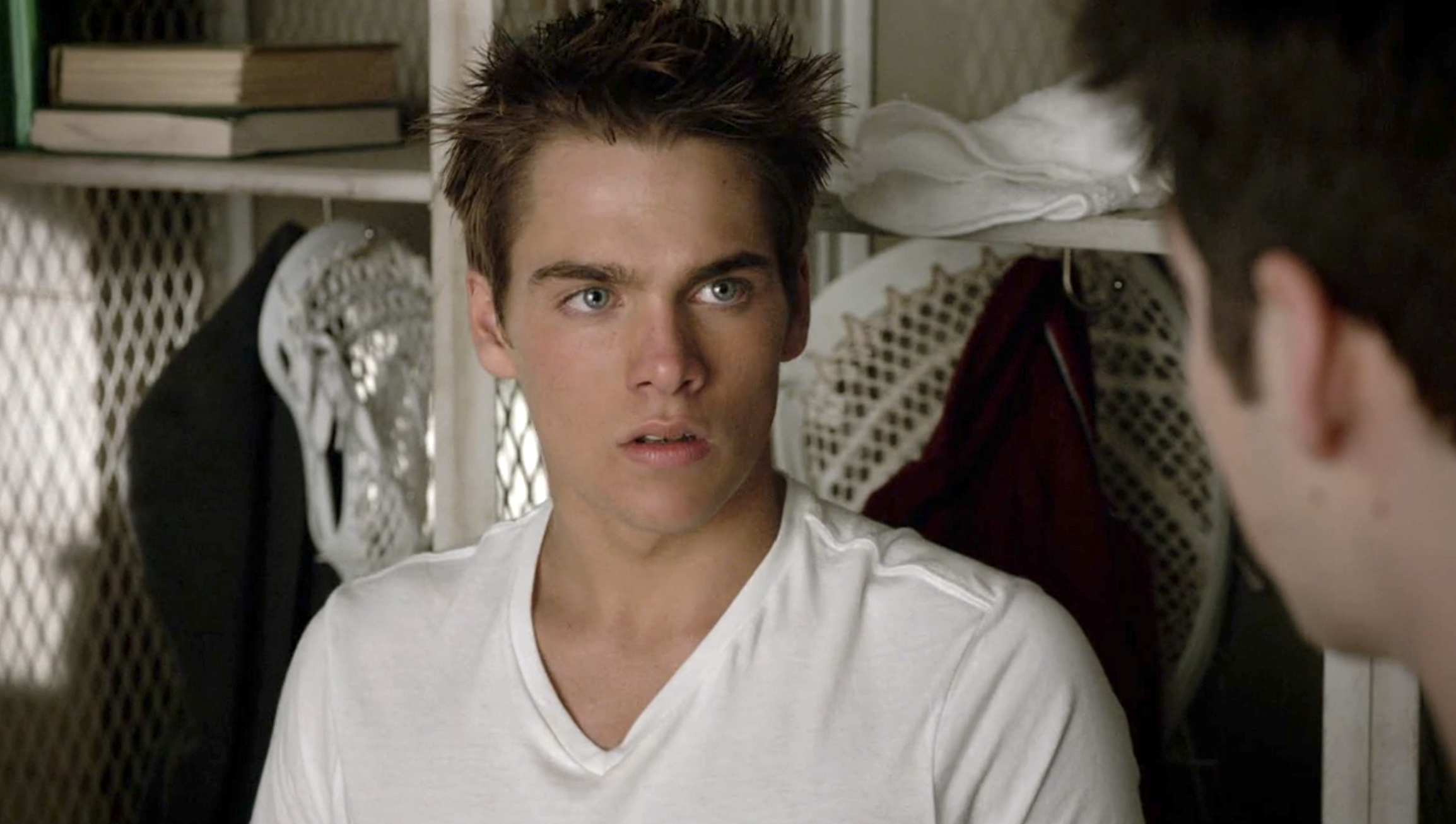 4.
Shirley Henderson, who played Moaning Myrtle in the Harry Potter films, was 37 when she first appeared in the films. Her character died and became a ghost at age 14.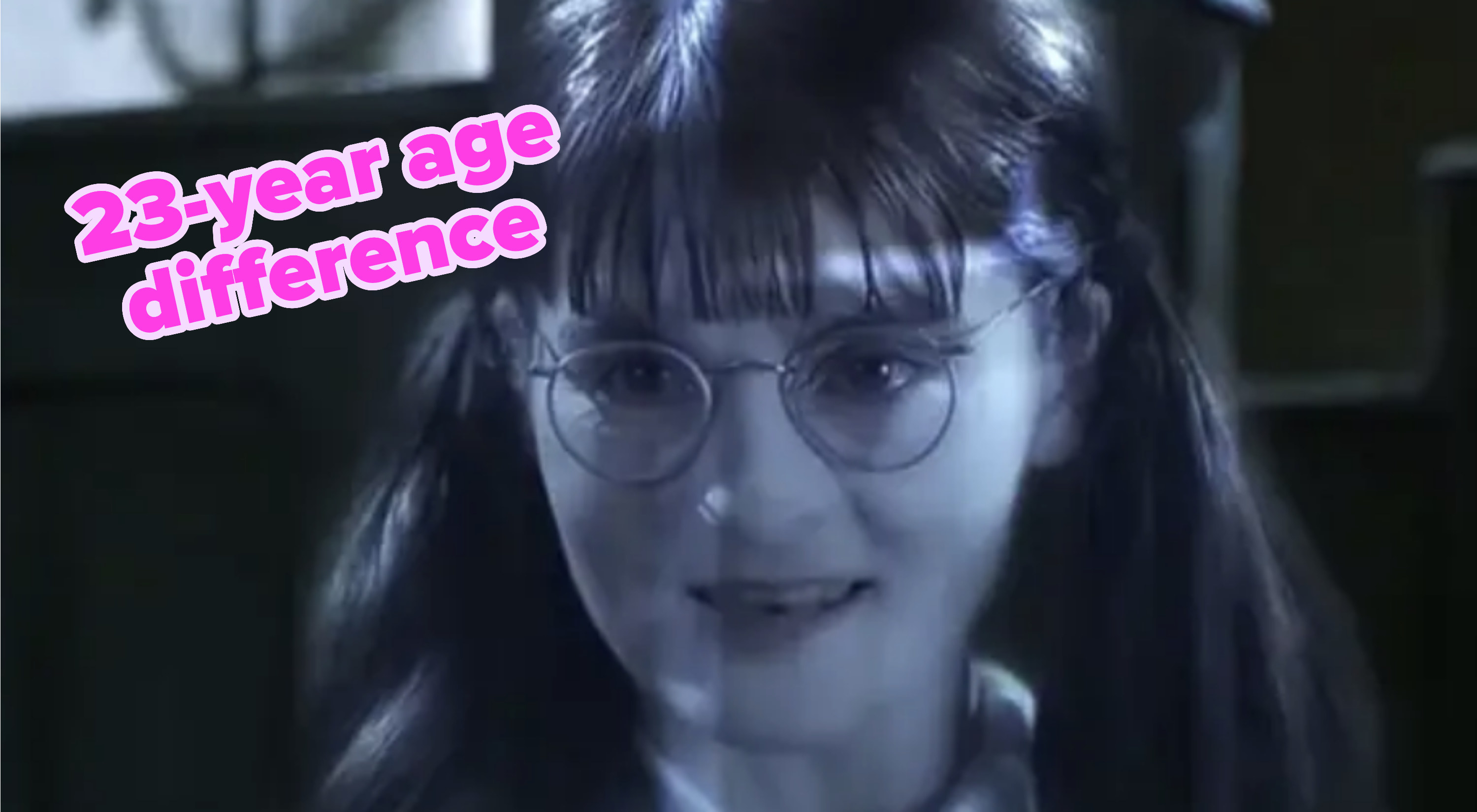 5.
Gossip Girl star Taylor Momsen was 14 when she began playing 14-year-old Jenny.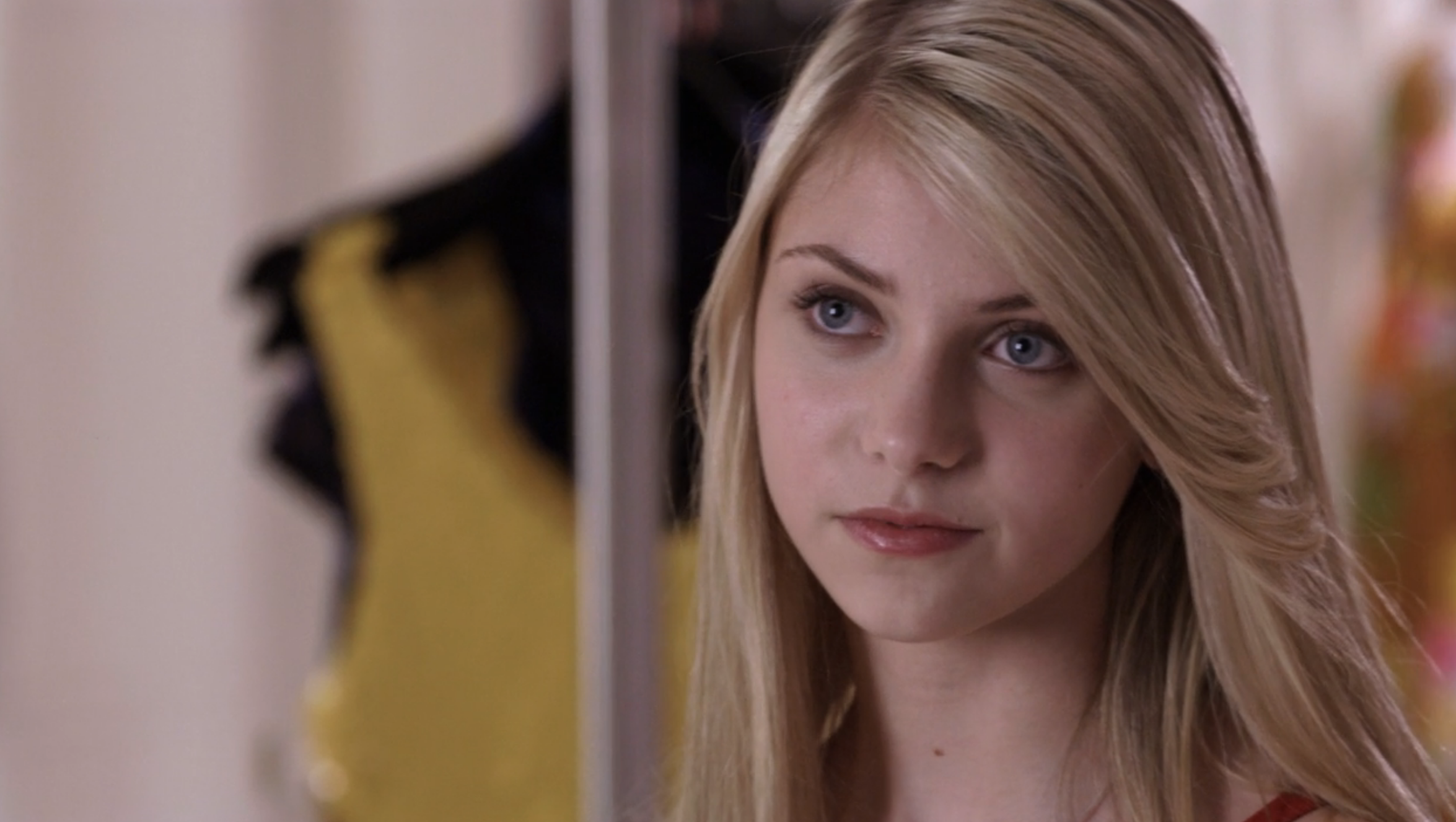 6.
Hannah Montana star Jason Earles was 29 when the show began airing. He played Miley's 16-year-old brother Jackson.
7.
Buffy the Vampire Slayer star Michelle Trachtenberg was 14 when she was first introduced as Buffy's 14-year-old sister.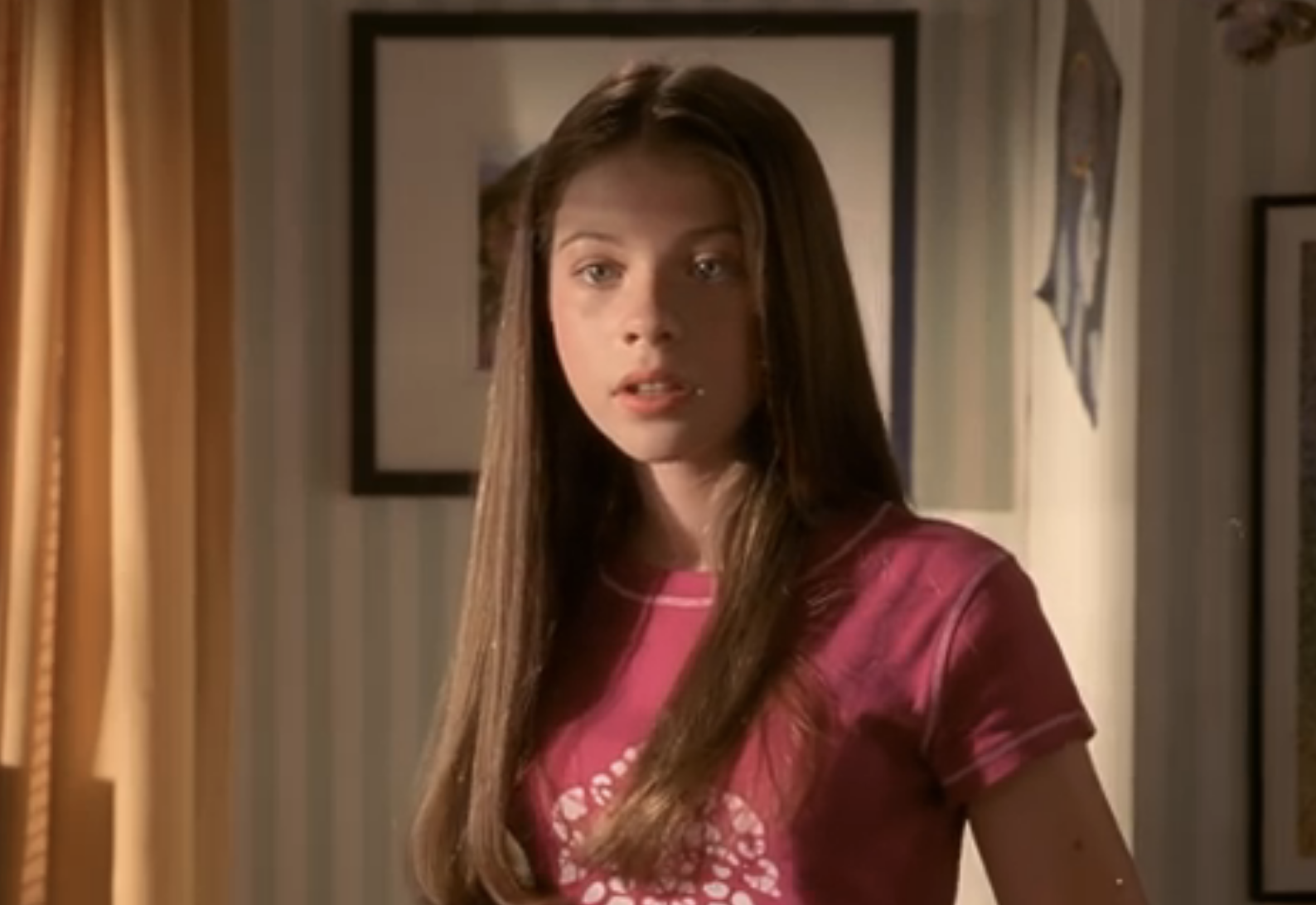 8.
Gloria Stuart was 86 when she filmed her role as 100-year-old Rose in Titanic.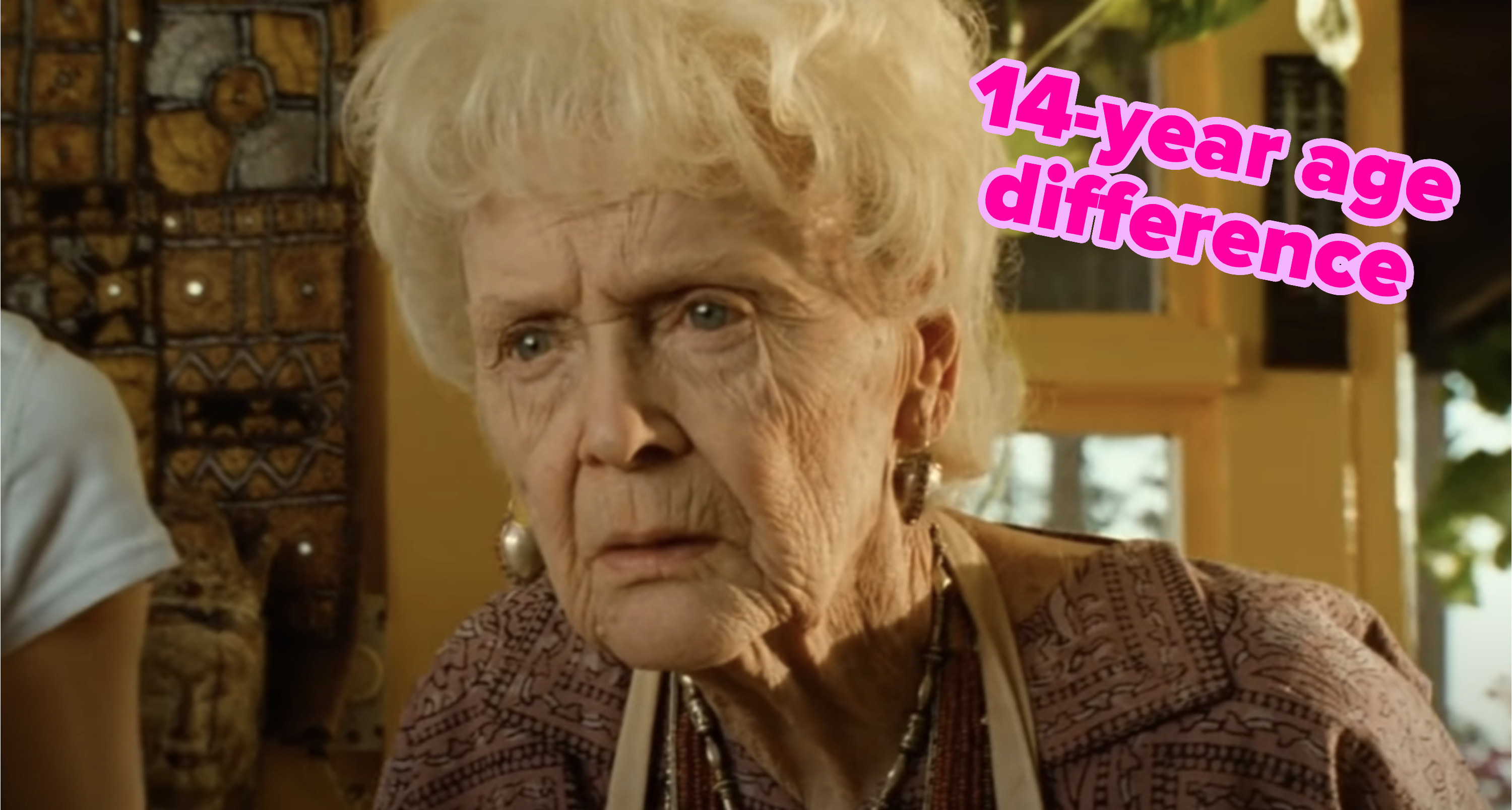 9.
Molly Ringwald was the age of her character — 16 — in The Breakfast Club.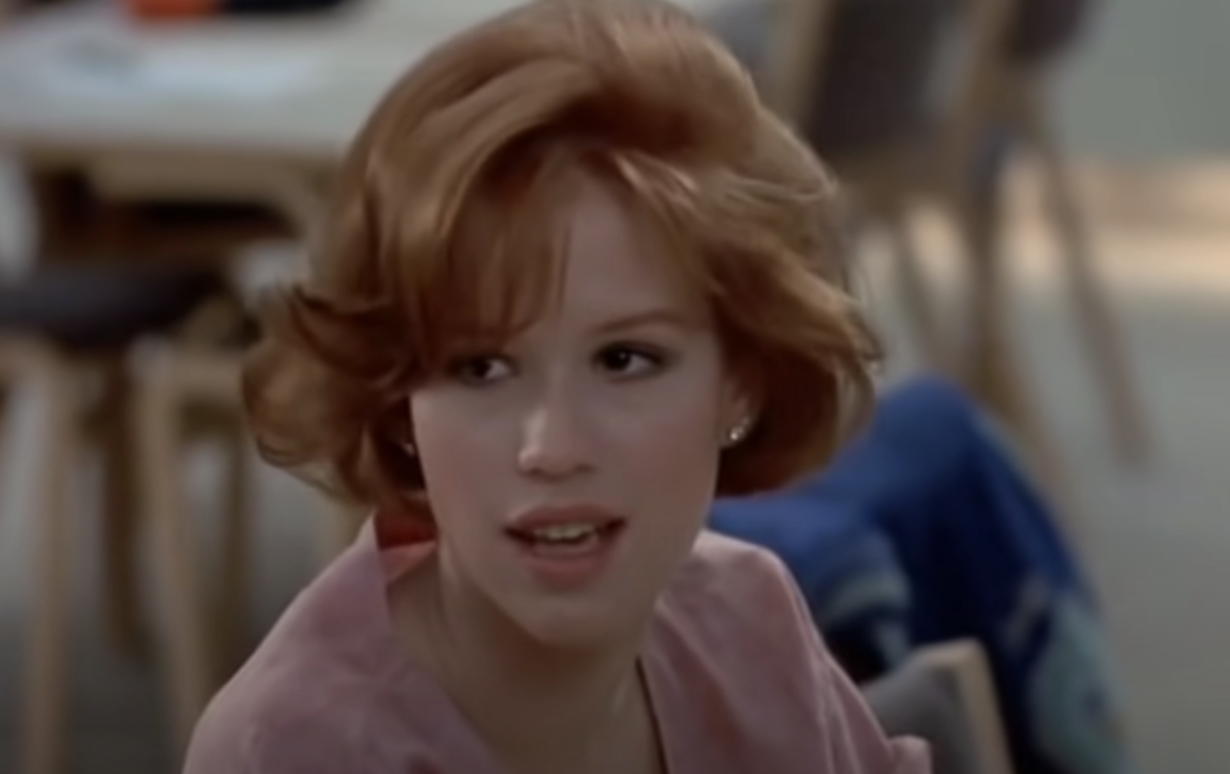 10.
Anthony Michael Hall turned 16 during filming for the same film. His character was also around 16.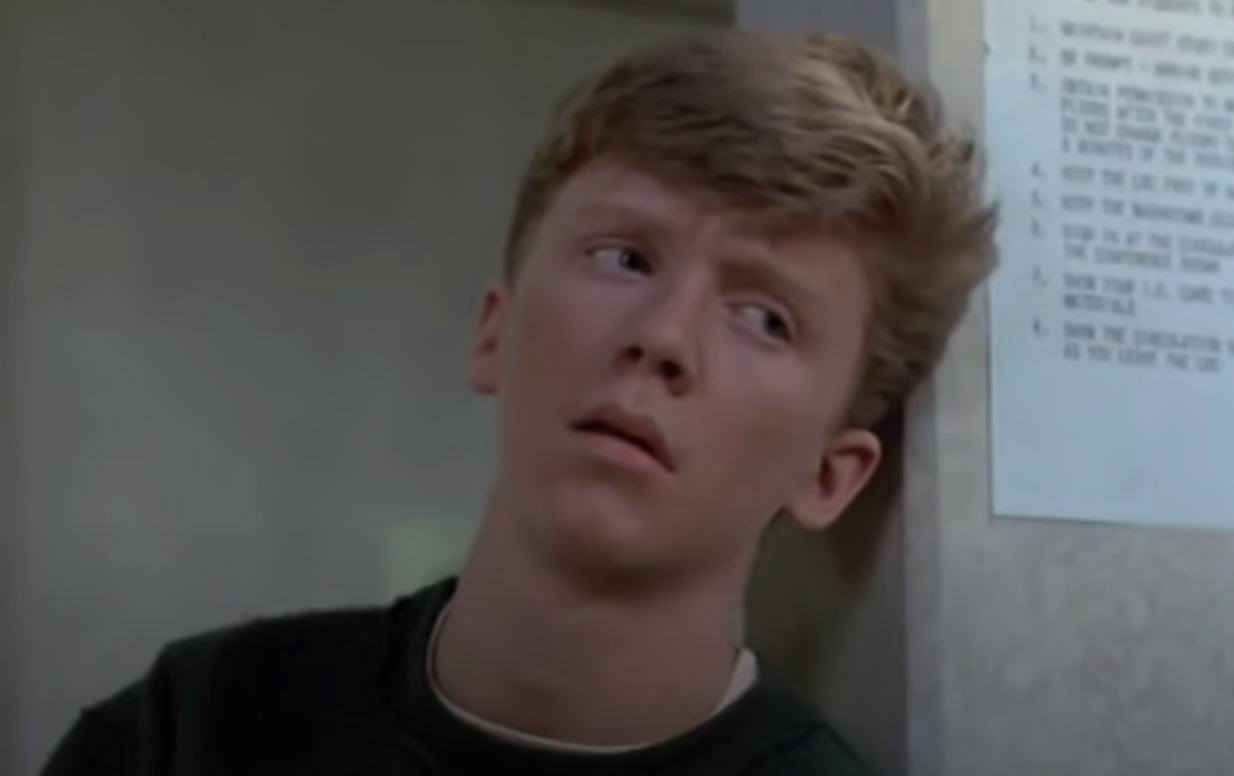 11.
Never Have I Ever star Darren Barnet was 28 when he first began filming as high school junior Paxton (so around age 16 or 17).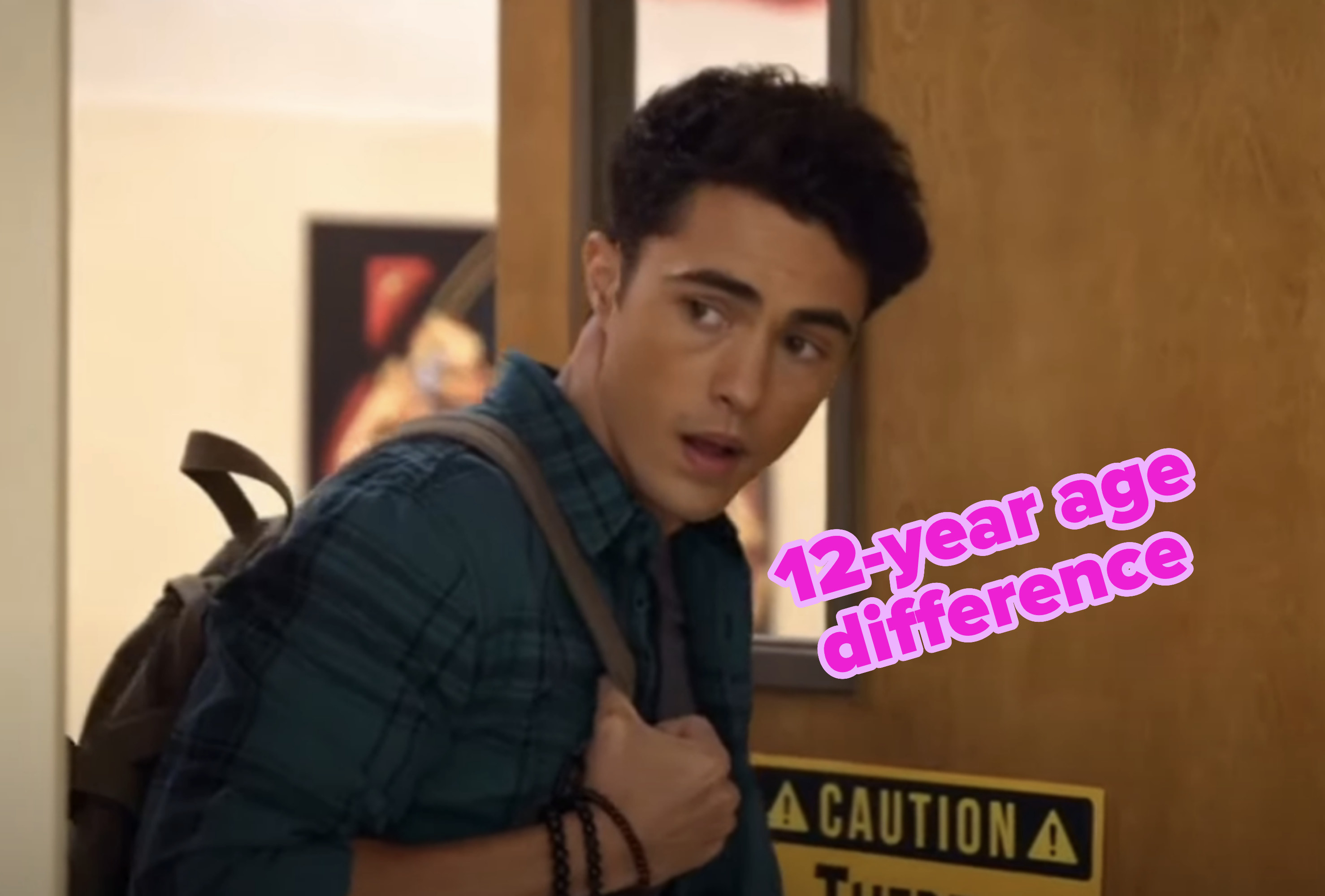 12.
Kaya Scodelario was 14 when the first season of Skins aired. Her character, Effy, was also around 14.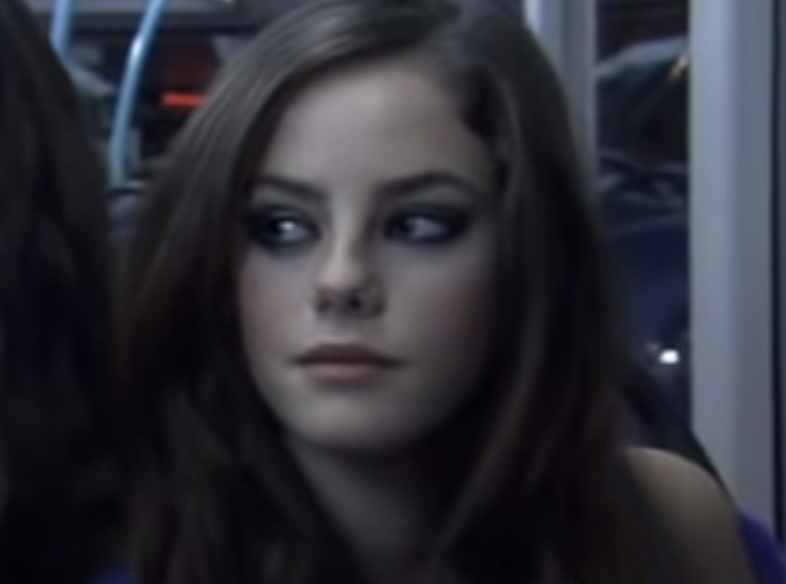 13.
Hannah Murray was 17 when Skins began airing. Her character was also around 17.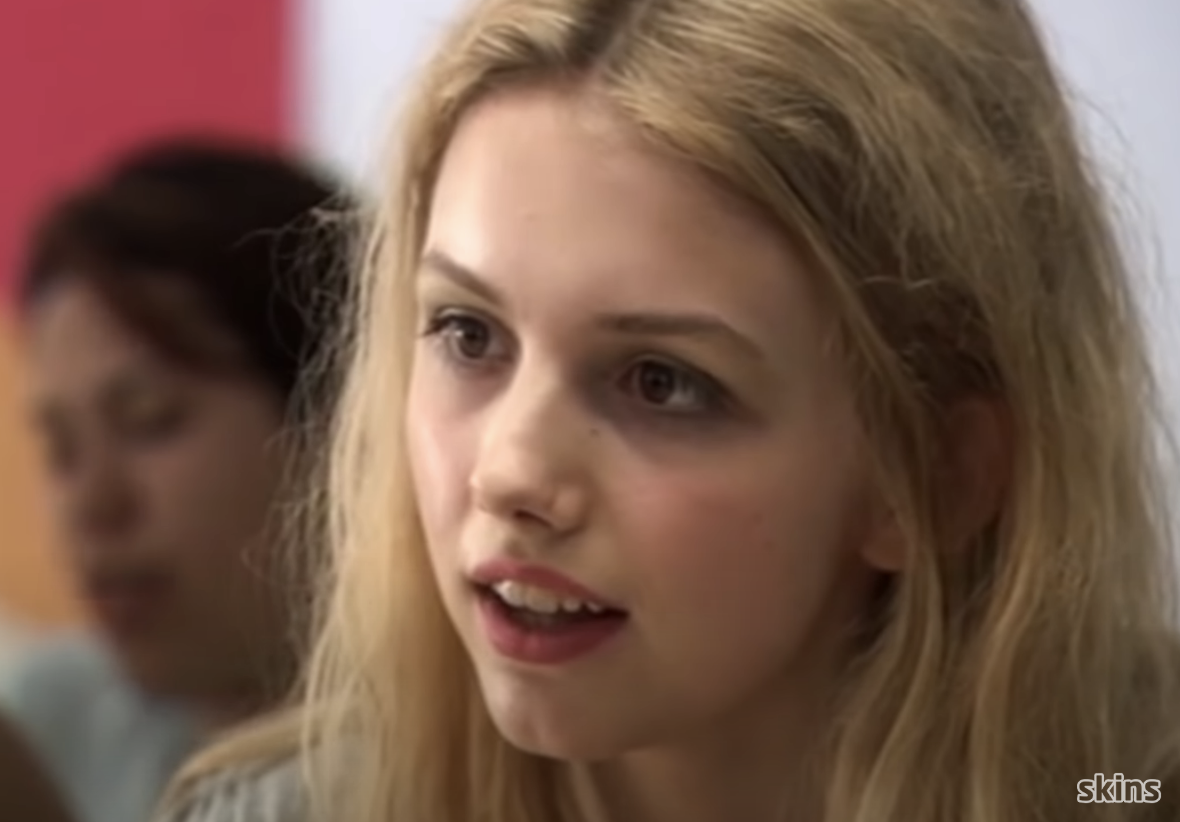 14.
Ditto for Nicholas Hoult, who played Tony.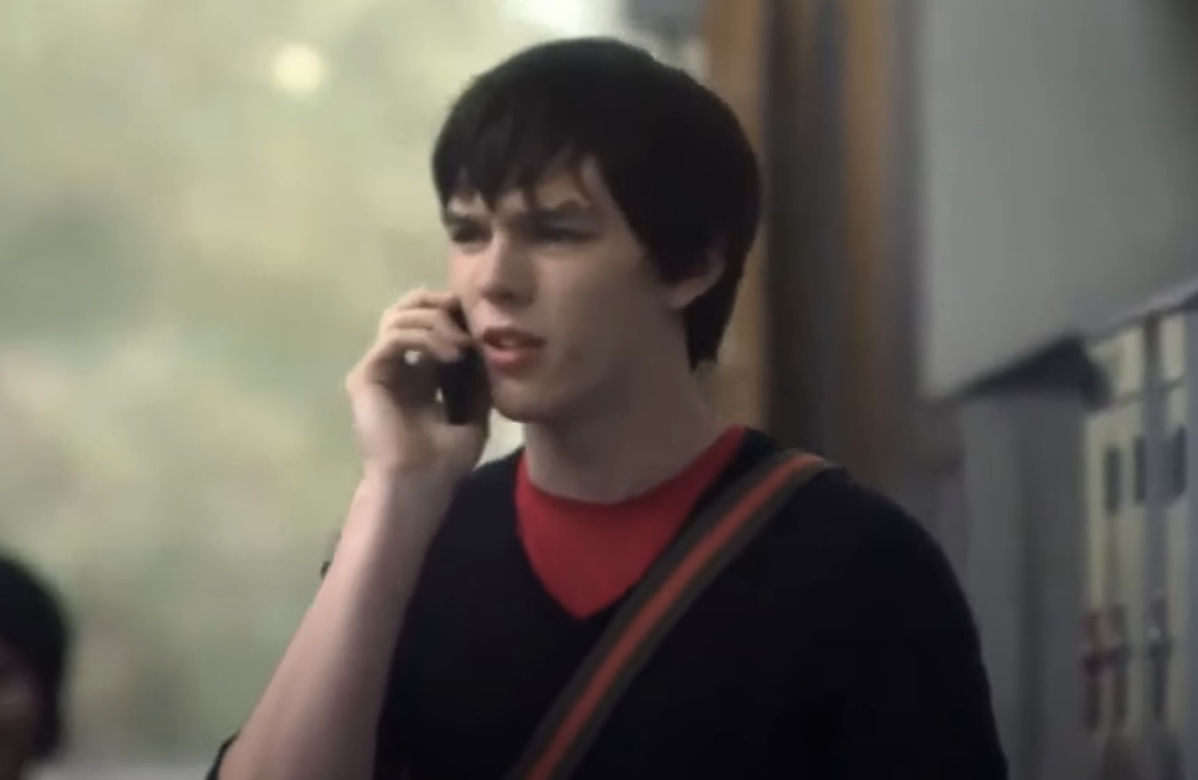 15.
Bianca Lawson was 30 when she shot the pilot for Pretty Little Liars, playing 16-year-old Maya.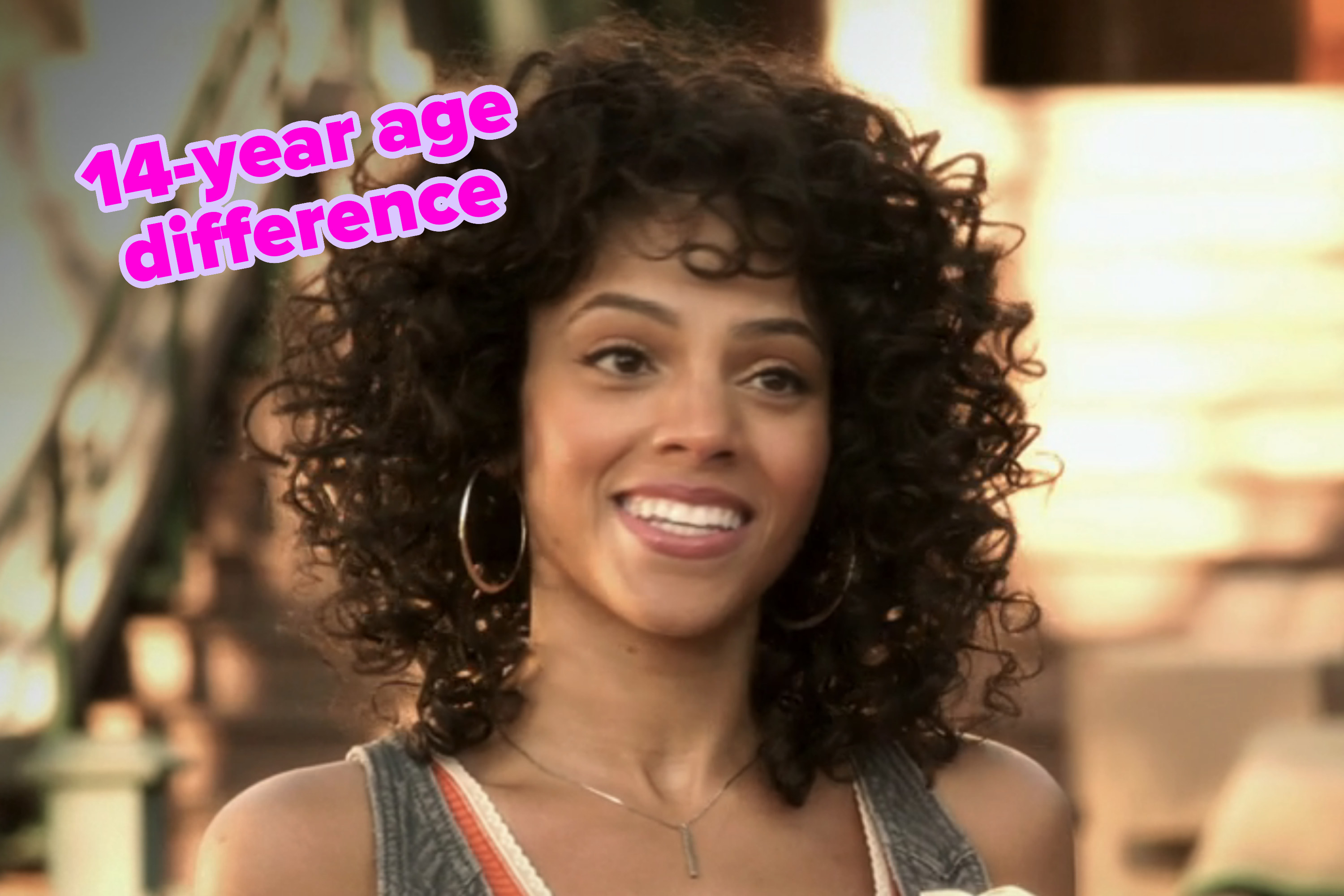 16.
And Cody Christian was 14 when the pilot was shot, playing 14-year-old Mike.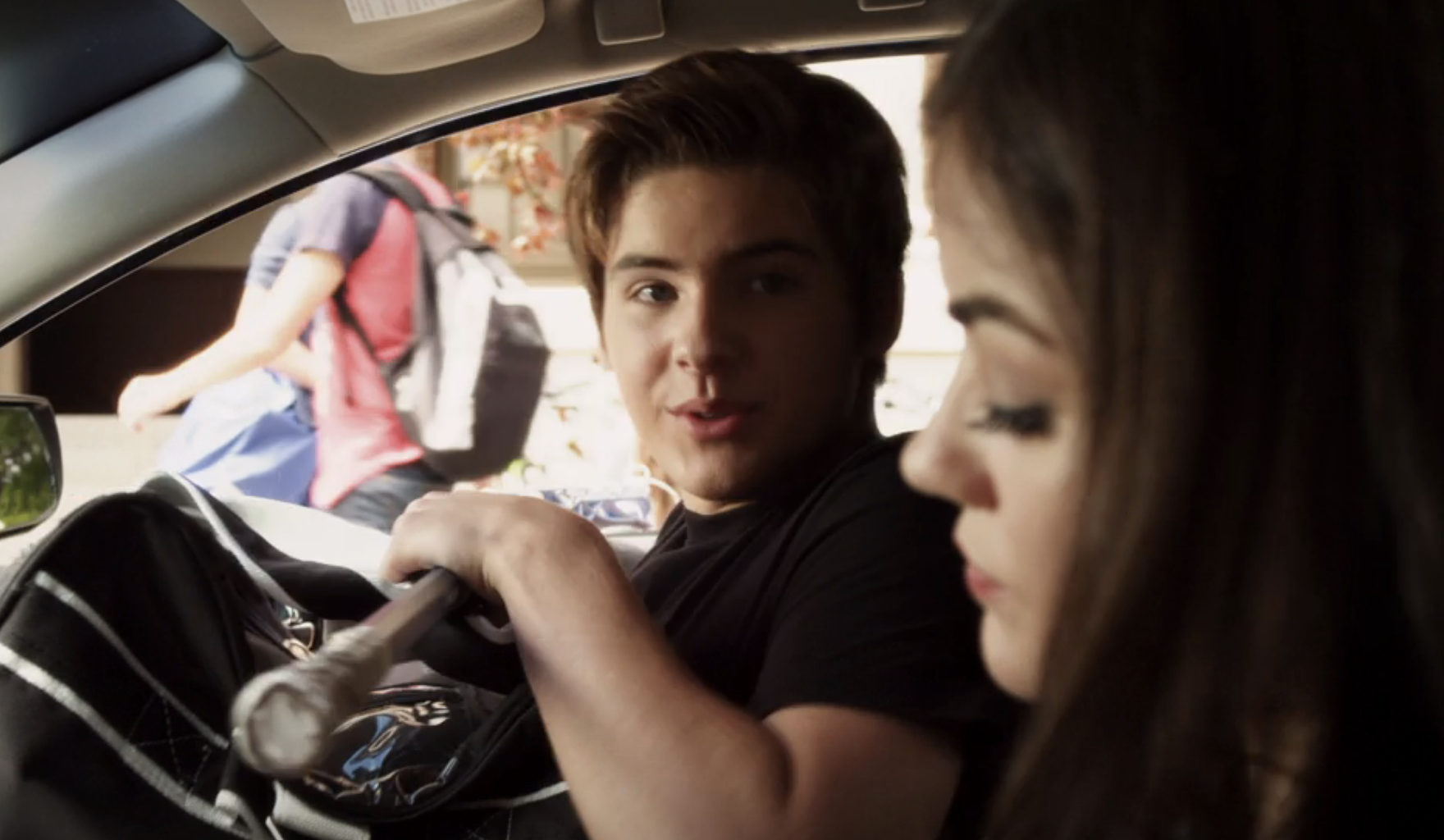 17.
Stockard Channing was infamously 33 when she played 17-year-old Rizzo in Grease.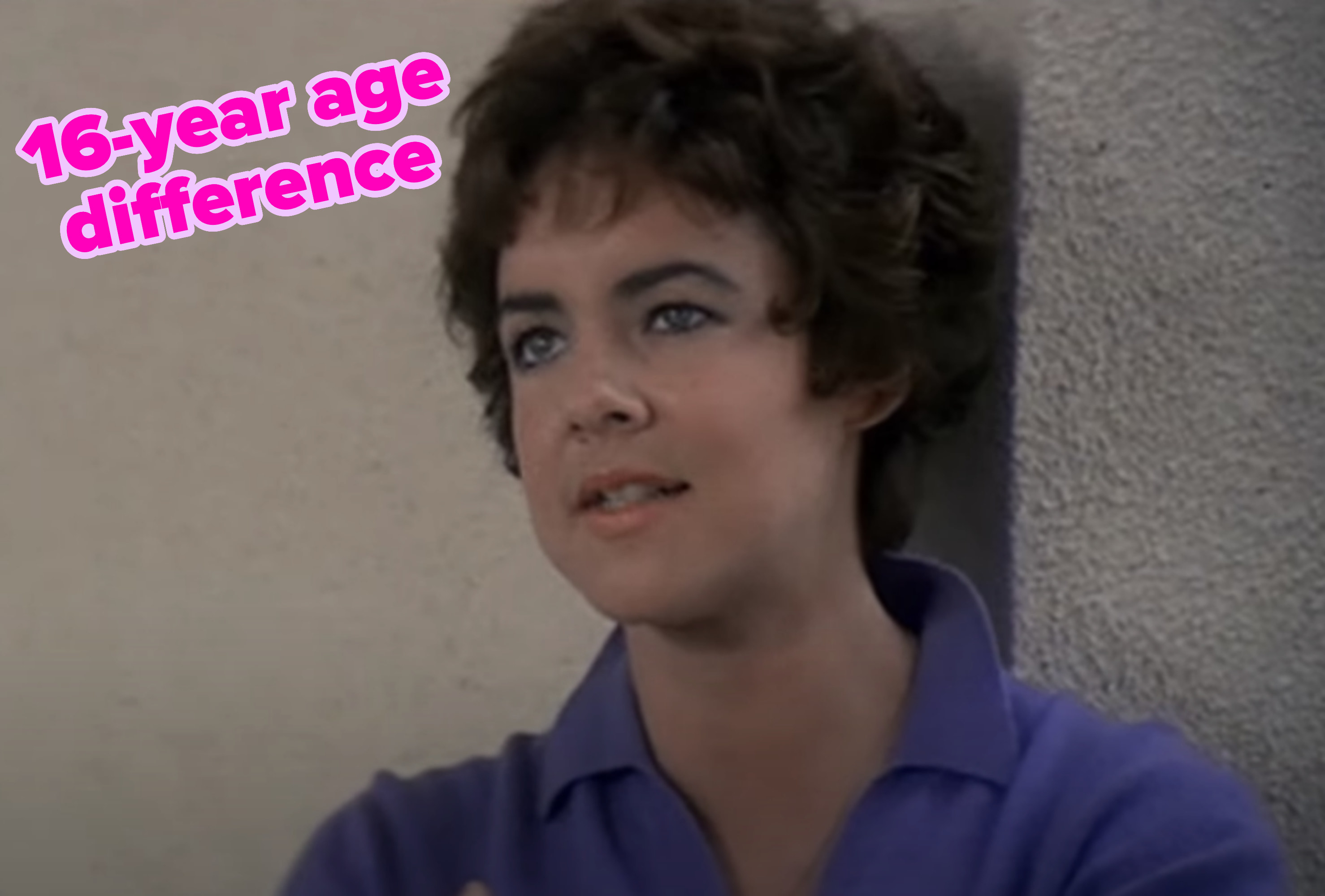 18.
And Michael Tucci was 31 when he played 18-year-old Sonny.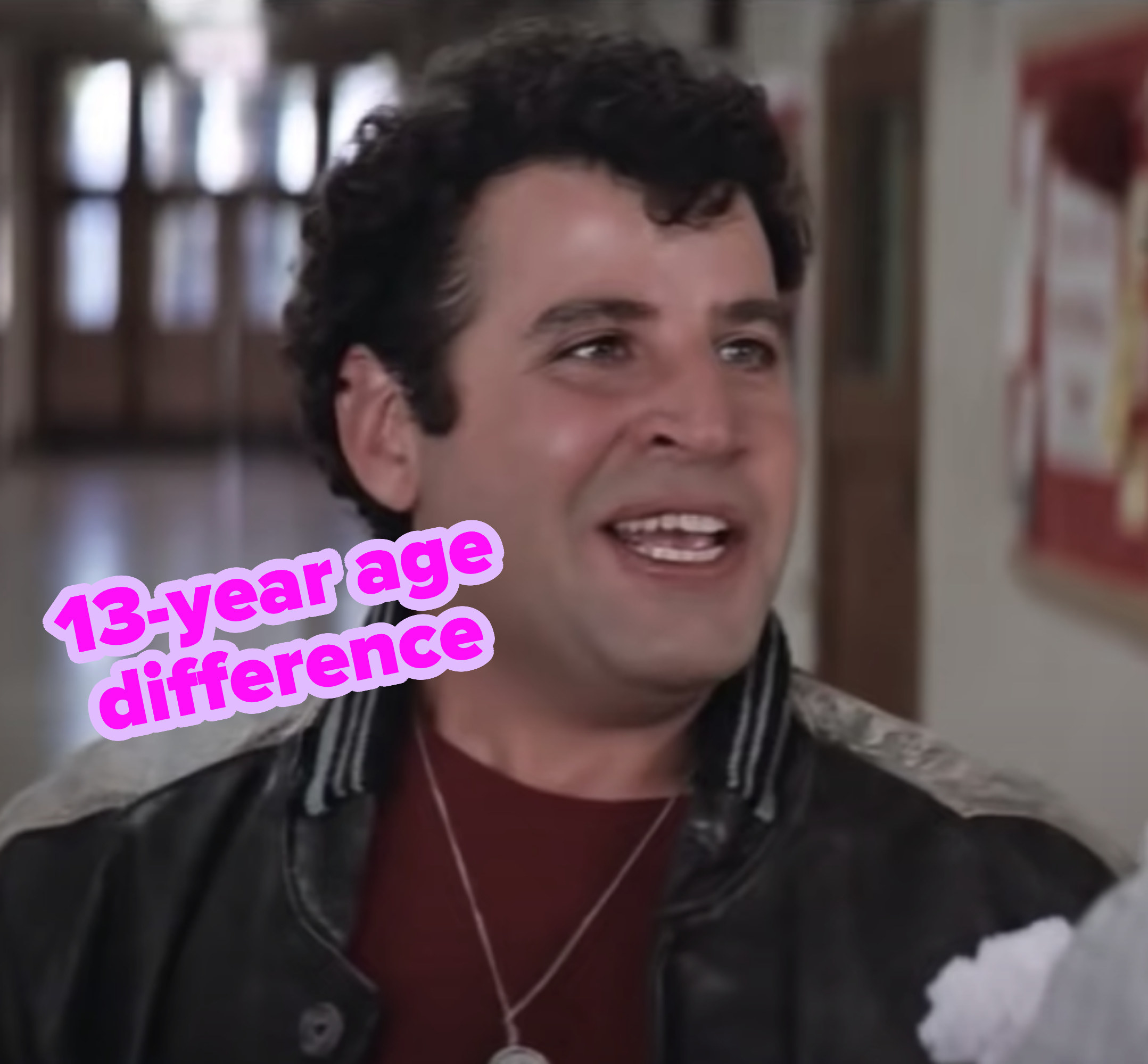 19.
Dawson's Creek star Michelle Williams was 16 when the show began filming. She played 16-year-old Jen.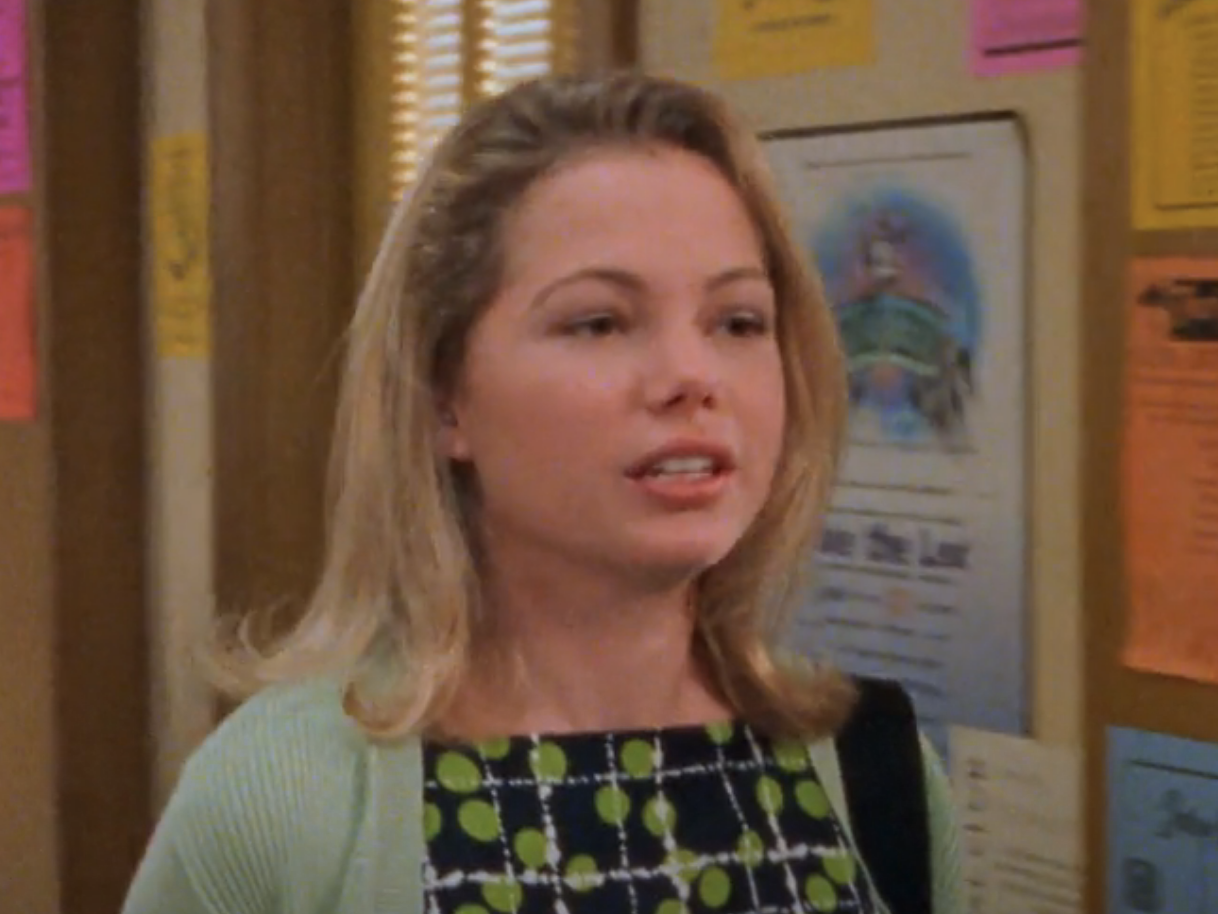 20.
This one's a little convoluted, as the timelines of Mamma Mia! make no sense — but Donna can't have been more than 43 in the film. Meryl Streep was 58 while filming.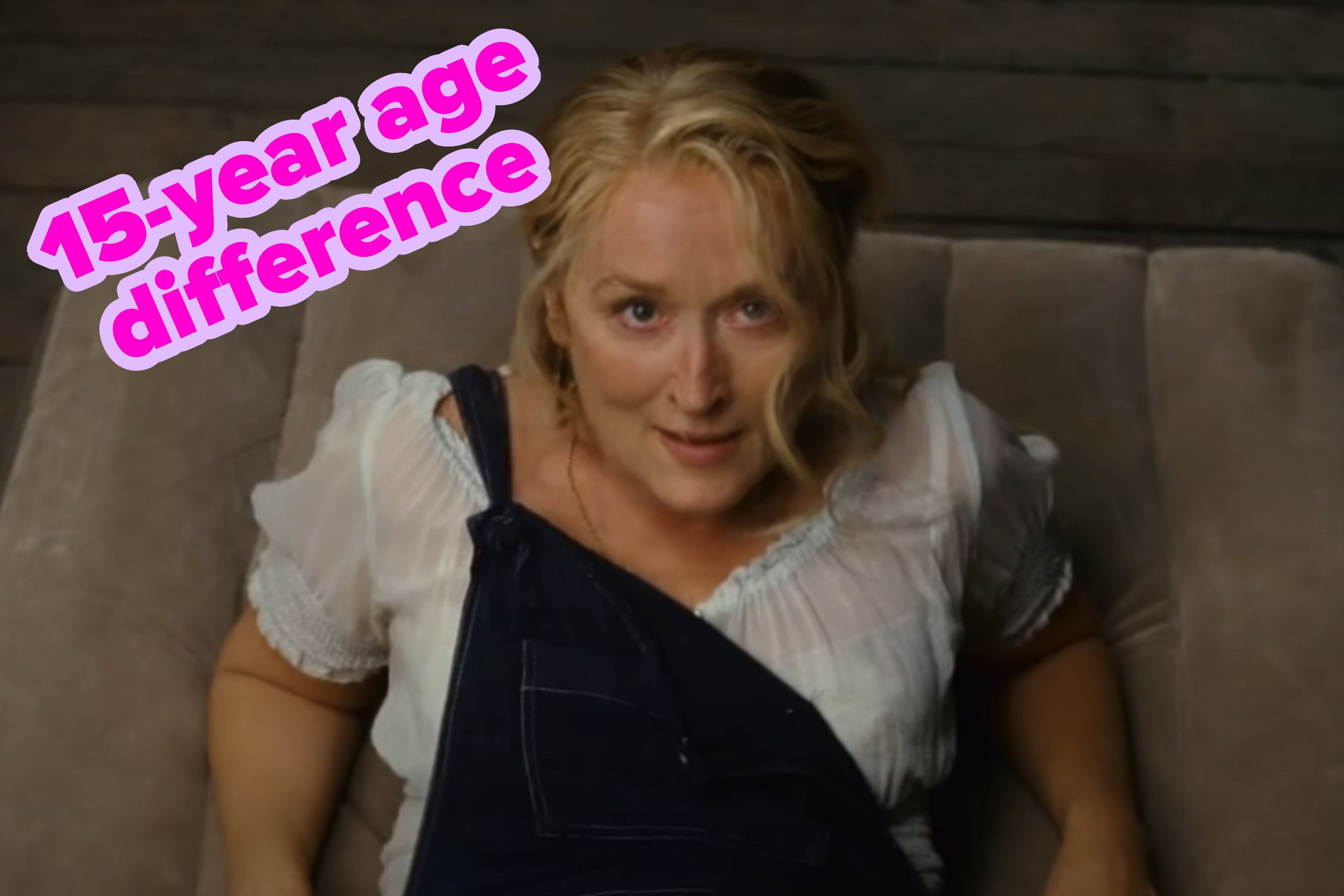 21.
Julia Stiles was 18 when 10 Things I Hate About You was released, and 17 during filming — her character Kat, a high school senior, would've been around 17 or 18.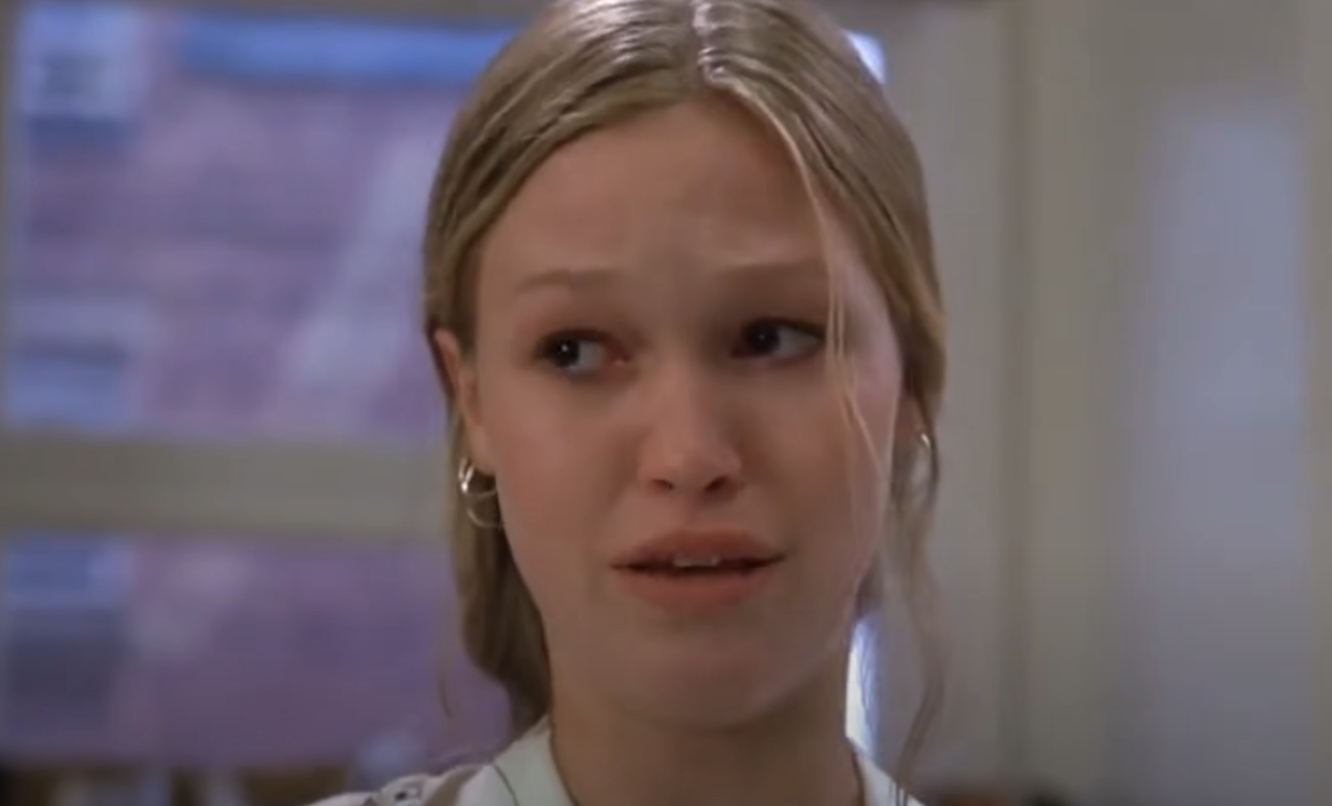 22.
Tanya Reynolds, who plays Lily on Sex Education, was around 27 during filming for the first season. Her character was around 16.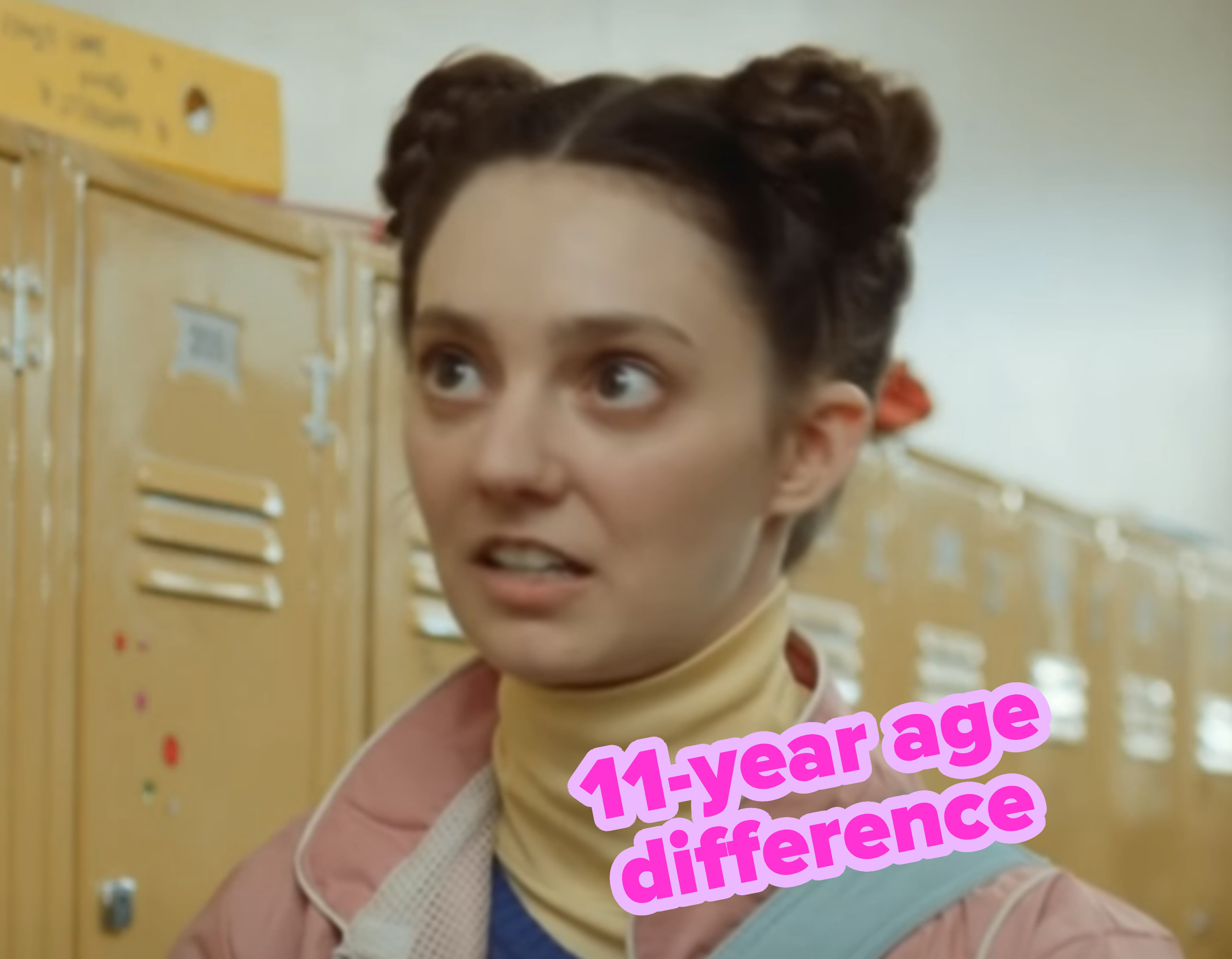 23.
When Kristen Stewart started filming Twilight, playing 17-year-old Bella, she was 17. She turned 18 while shooting.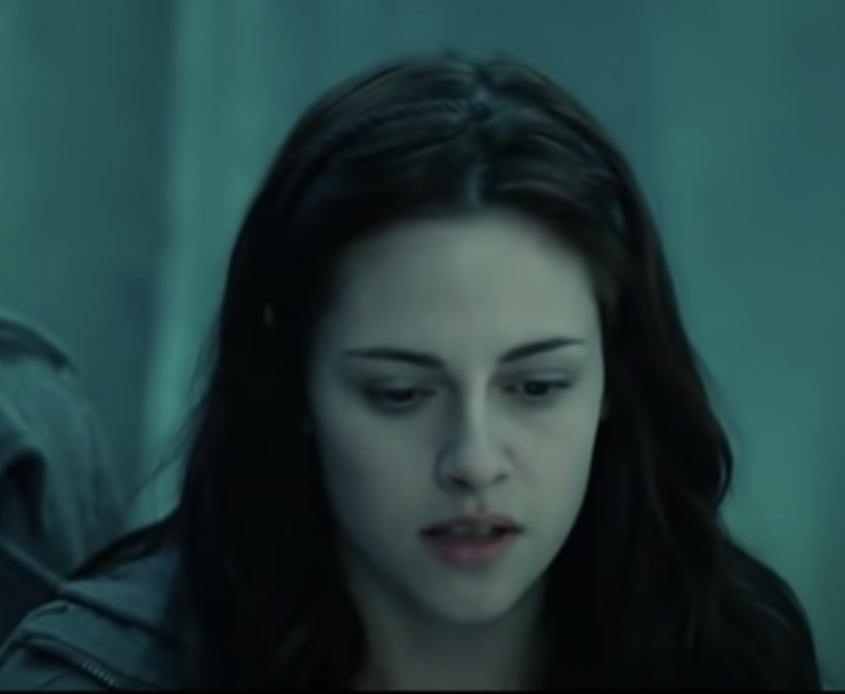 24.
Ser'Darius Blain was 29 when he played Fridge in Jumanji: Welcome to the Jungle. As a high schooler, Fridge would've been, at oldest, 18.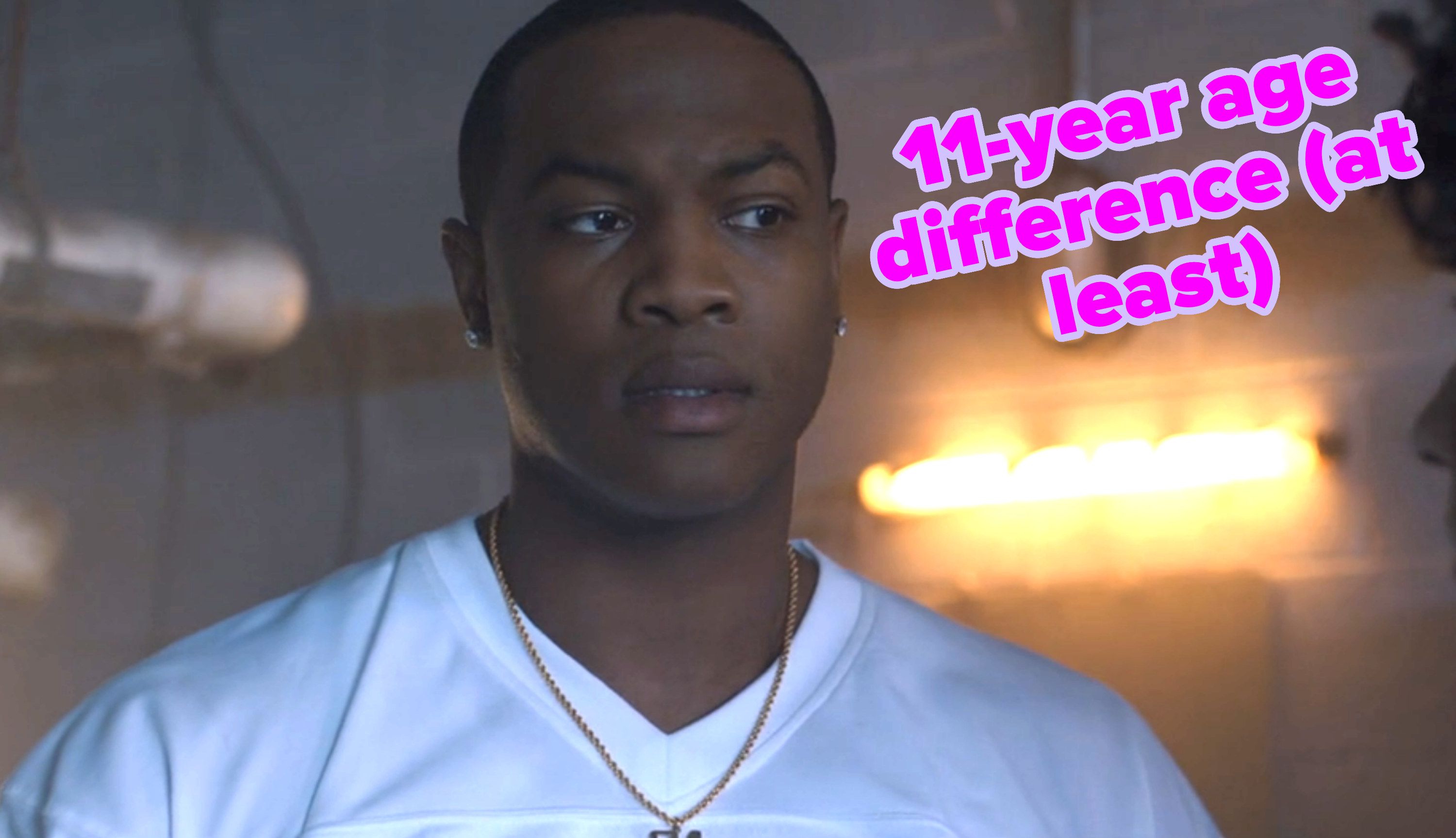 25.
Morgan Turner was 17 when she filmed her role as Martha in Jumanji: Welcome to the Jungle. Considering two years later she was in college, the character was probably 16 or 17 in the movie.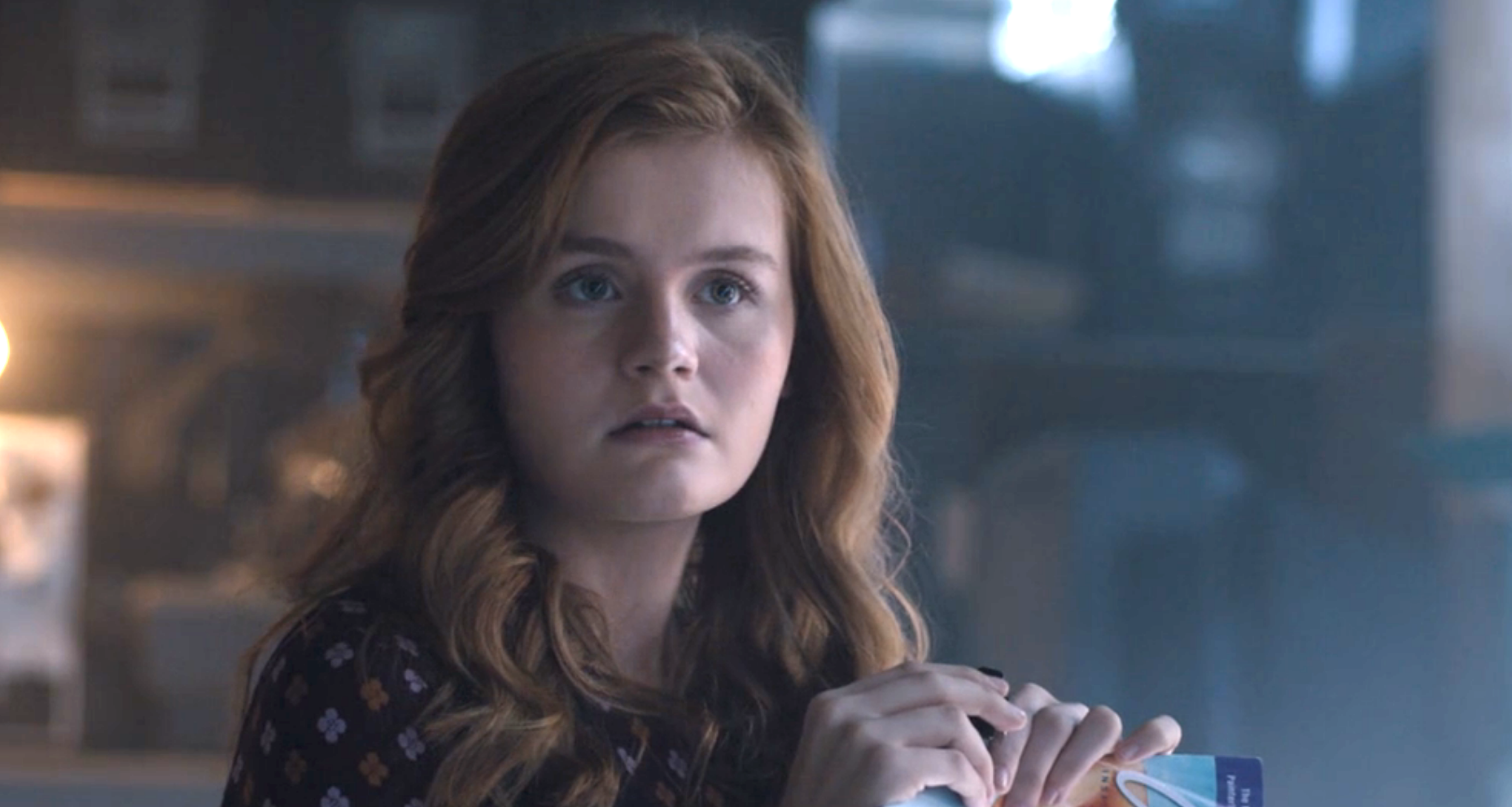 26.
Michael Steger was 28 when 90210 premiered. His character, Navid, was a sophomore, so he would've been around 16.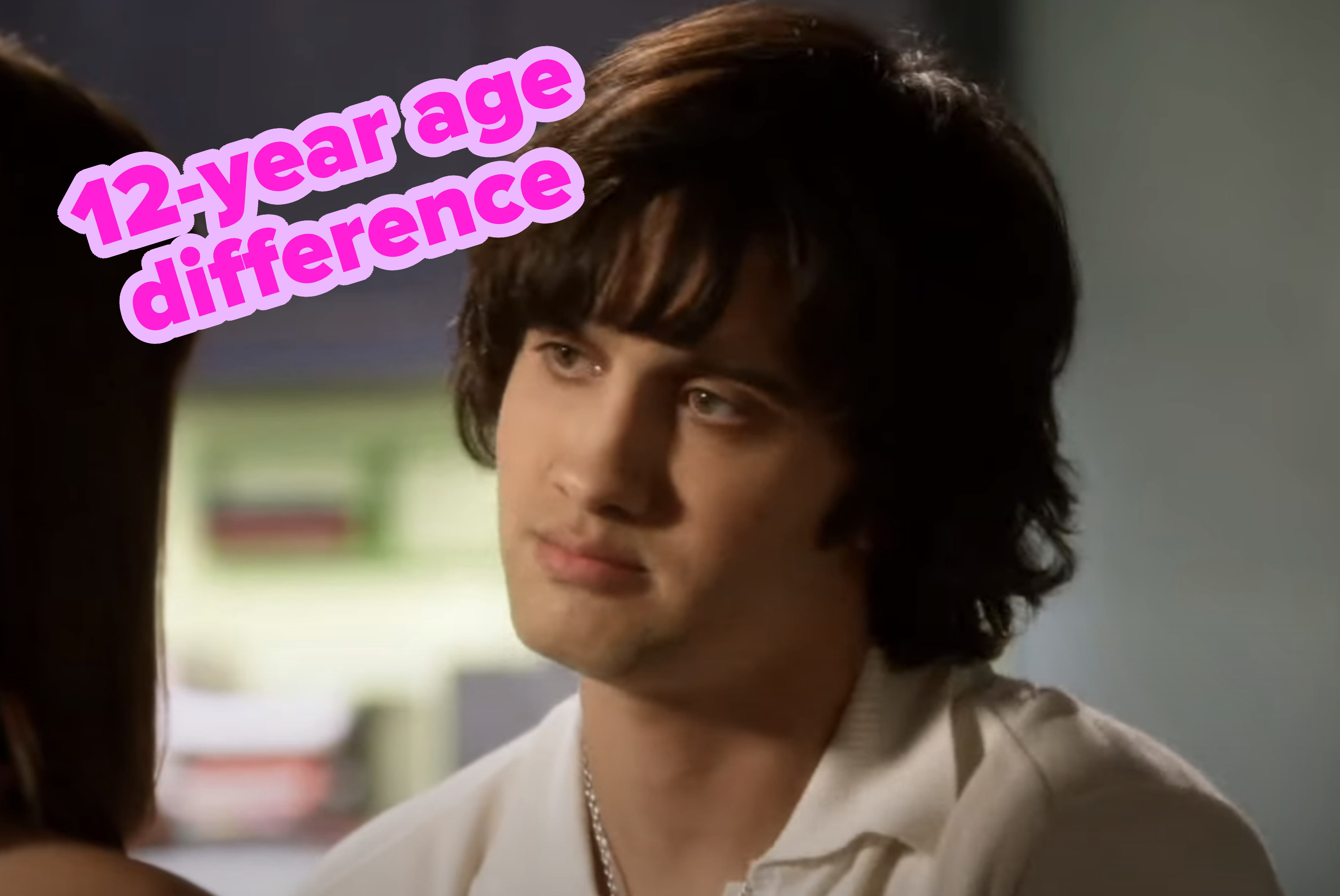 27.
Trevor Donovan was cast to play Teddy (a high school junior) in Season 2 at age 30. His character would've been around 17.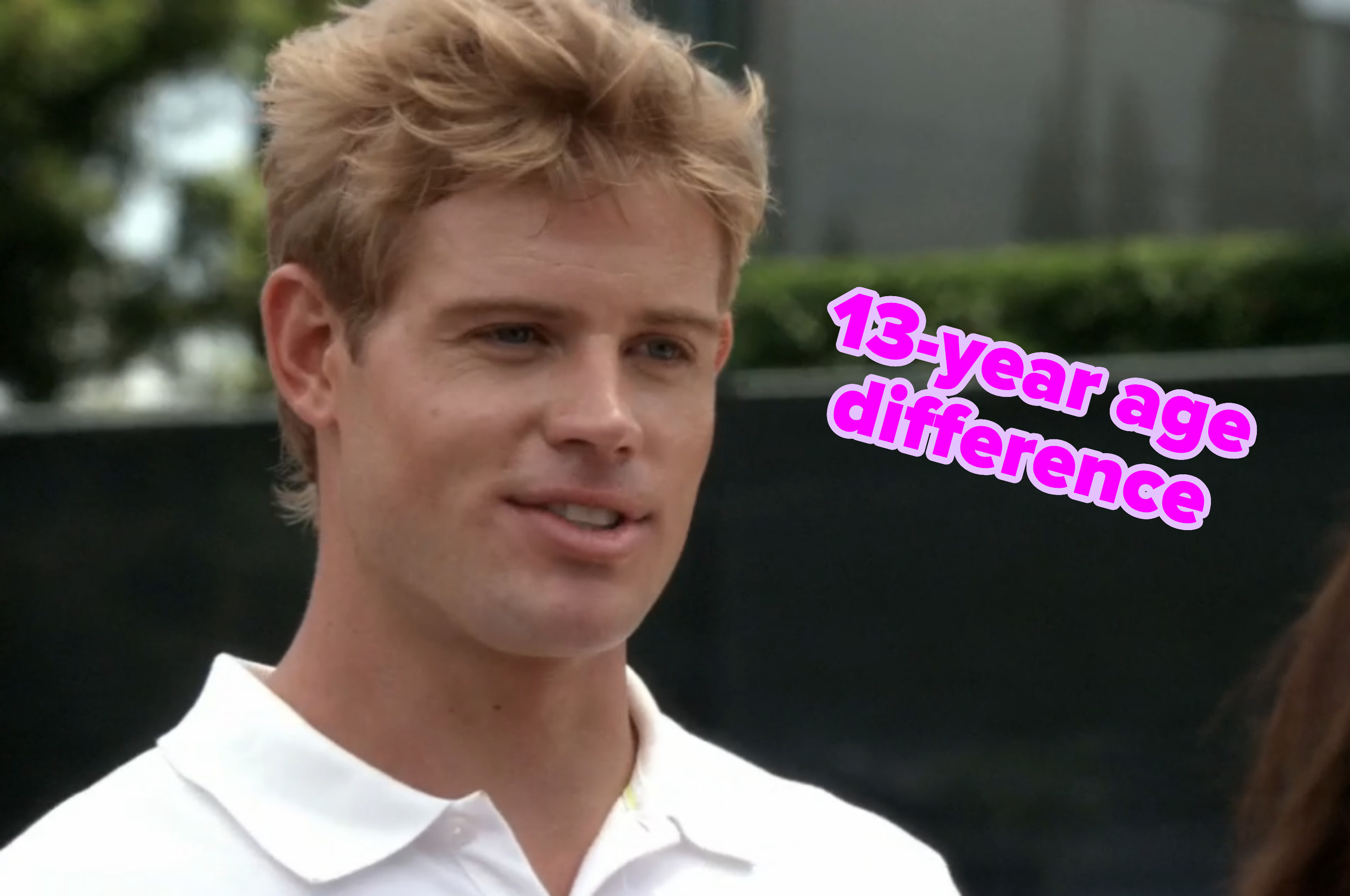 28.
Grant Feely, who played 10-year-old Luke in the new series Obi-Wan Kenobi, is 10 years old.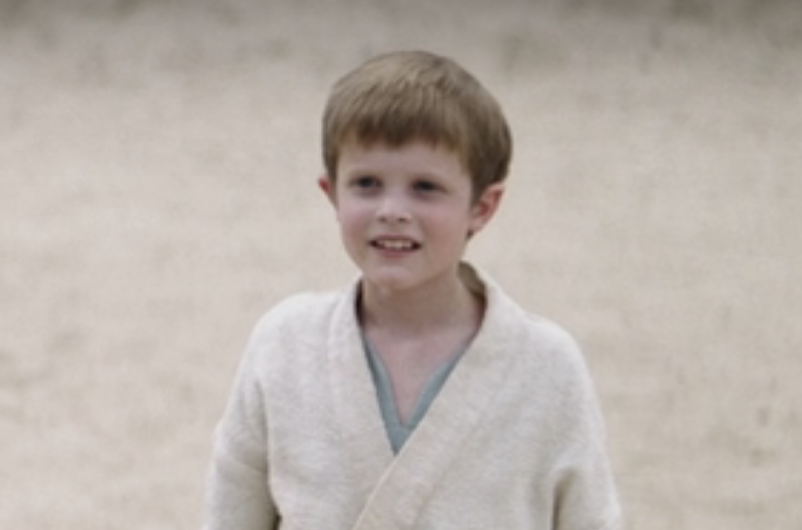 29.
Harry Shum Jr. was 27 when his first episode of Glee aired. His character was a sophomore — so likely around 16.
30.
Blake Cooper was 12 when The Maze Runner came out. His character, Chuck, was supposed to be 12 or 13.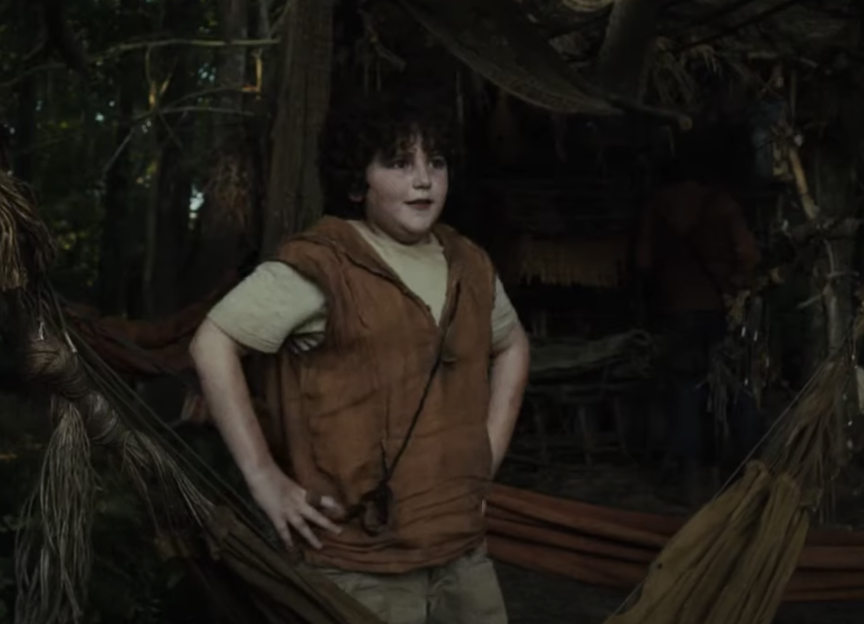 31.
Stacey Dash was 27 when she filmed her role as Dionne in Clueless. Her character was around 16.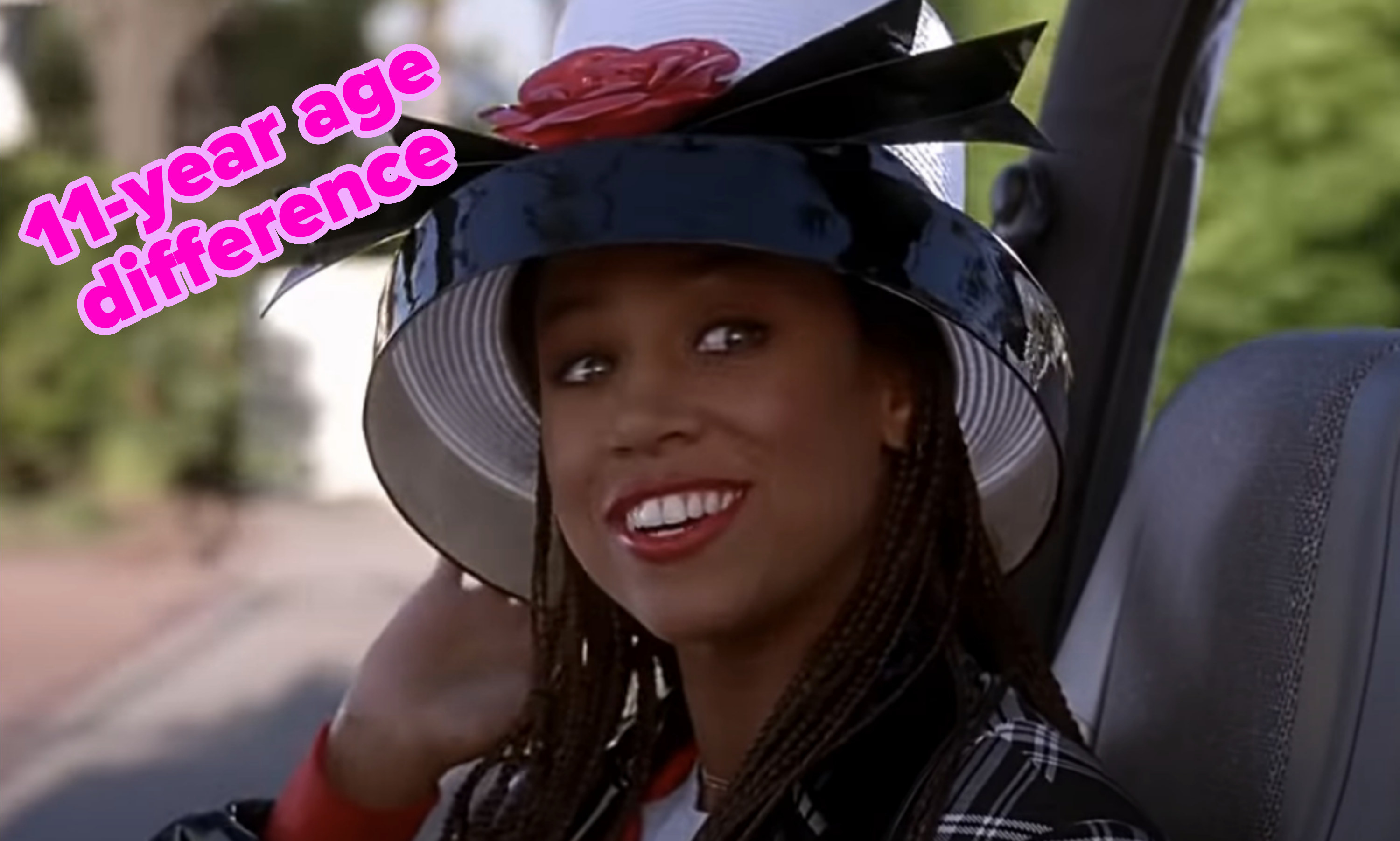 32.
Mia Sara was 18 when she played 17 or 18-year-old Sloane in Ferris Bueller's Day Off.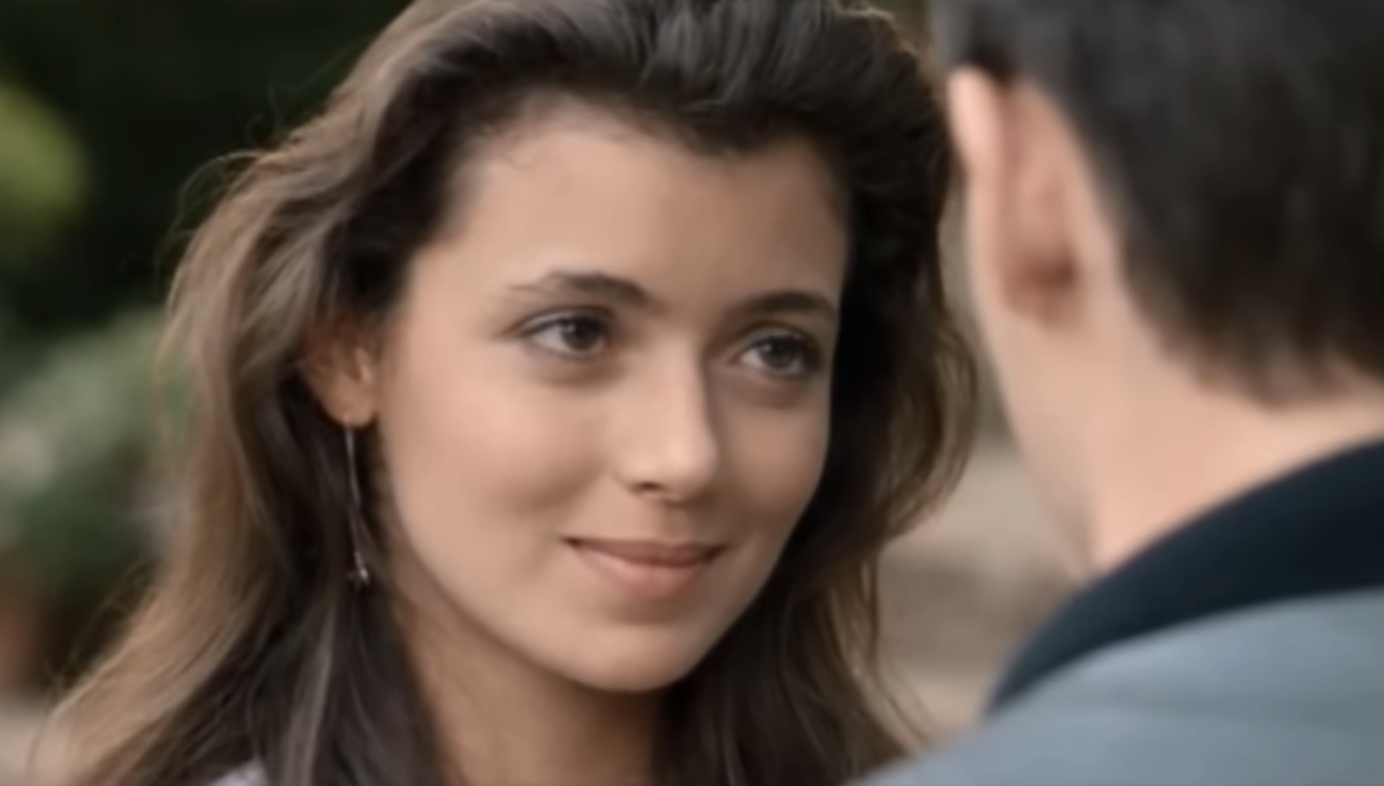 33.
Alan Ruck was 29 when he played 17 or 18-year-old Cameron in the same film.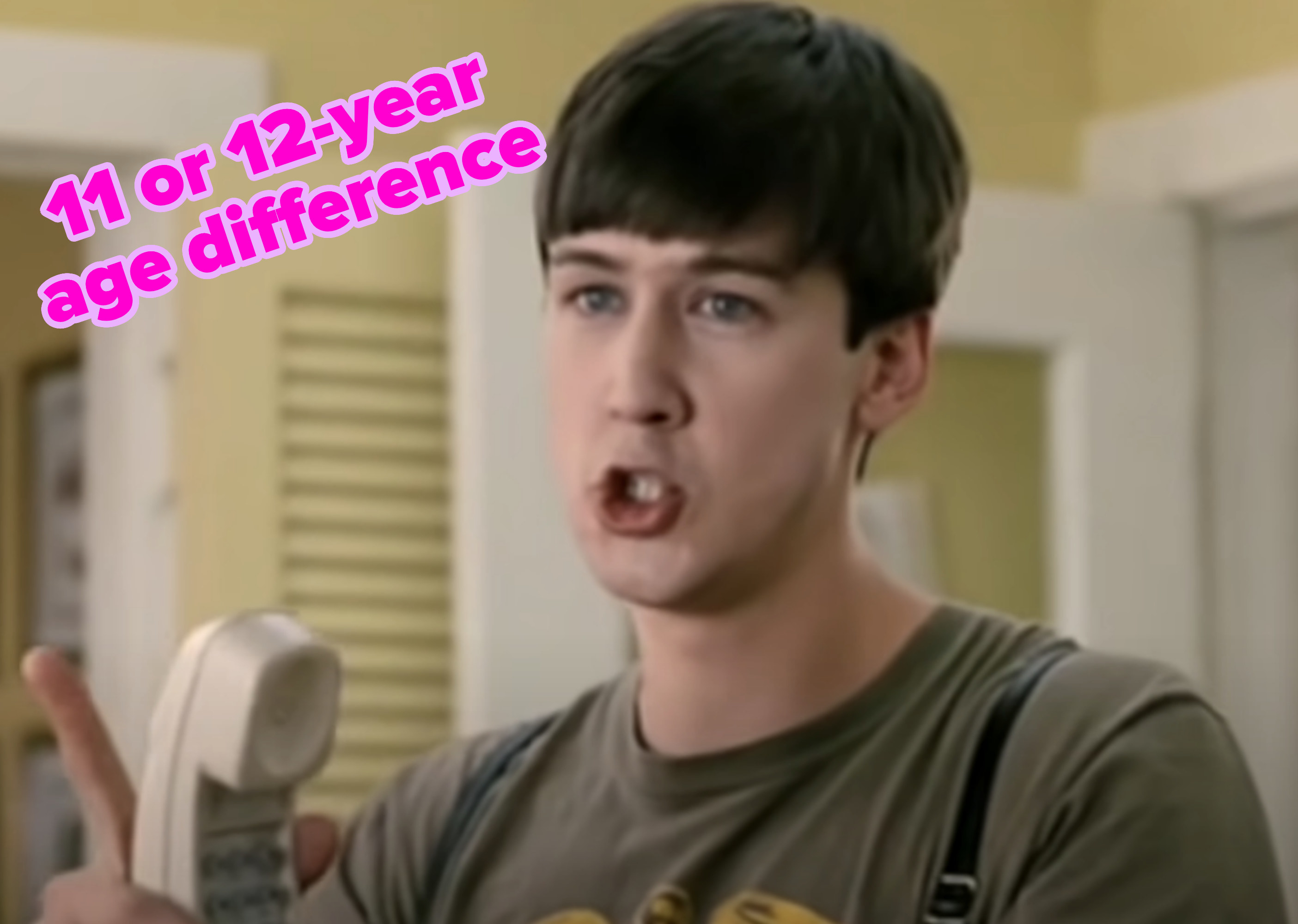 34.
Kirsten Dunst was 18 when Bring It On was released (and likely 17 during filming, though I can't find the filming dates). Her character, a high school senior, was about 17 or 18.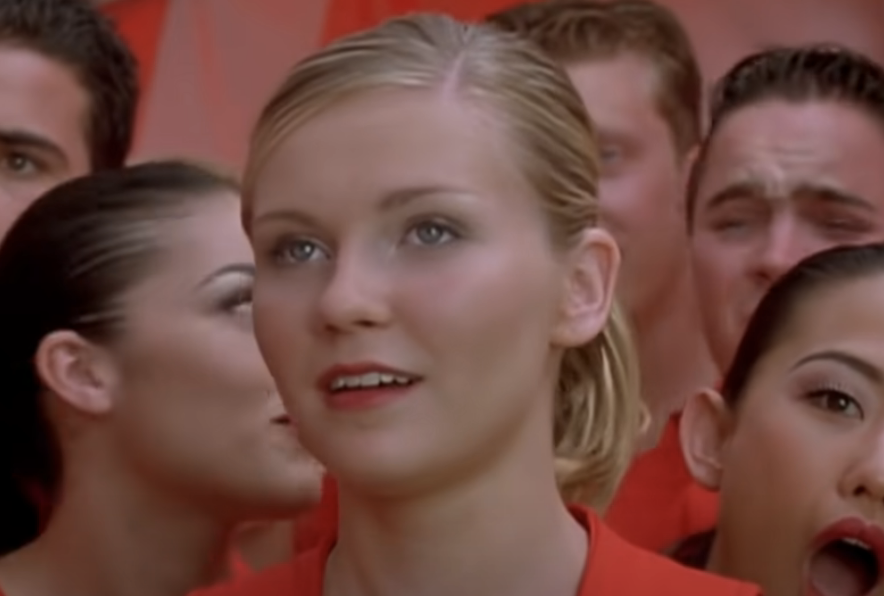 35.
Timothy Granaderos Jr. was 29 when he filmed Season 1 of 13 Reasons Why. His character, Montgomery, was around 17 or 18.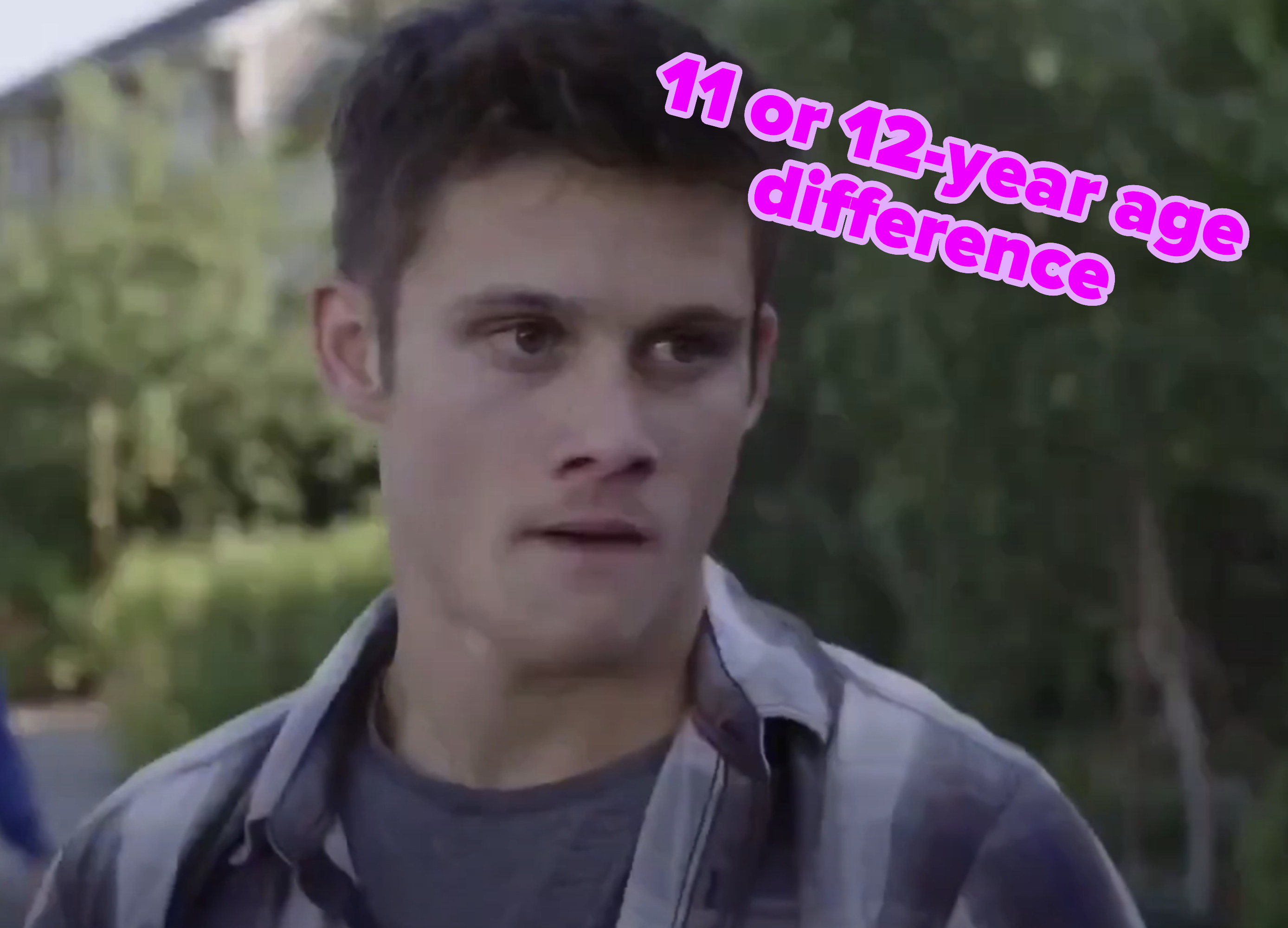 36.
Amandla Stenberg was 12 when they filmed their role as 12-year-old Rue in The Hunger Games.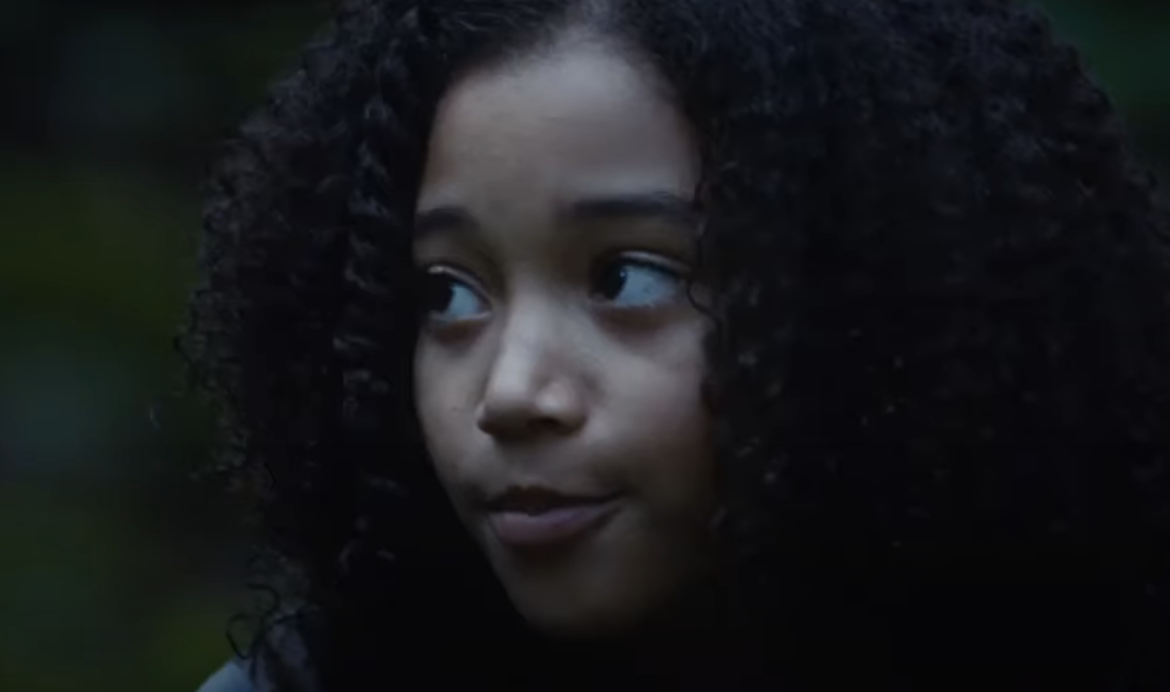 37.
Ross Butler was 28 when he filmed To All the Boys: P.S. I Still Love You. His character, Trevor, was about 17.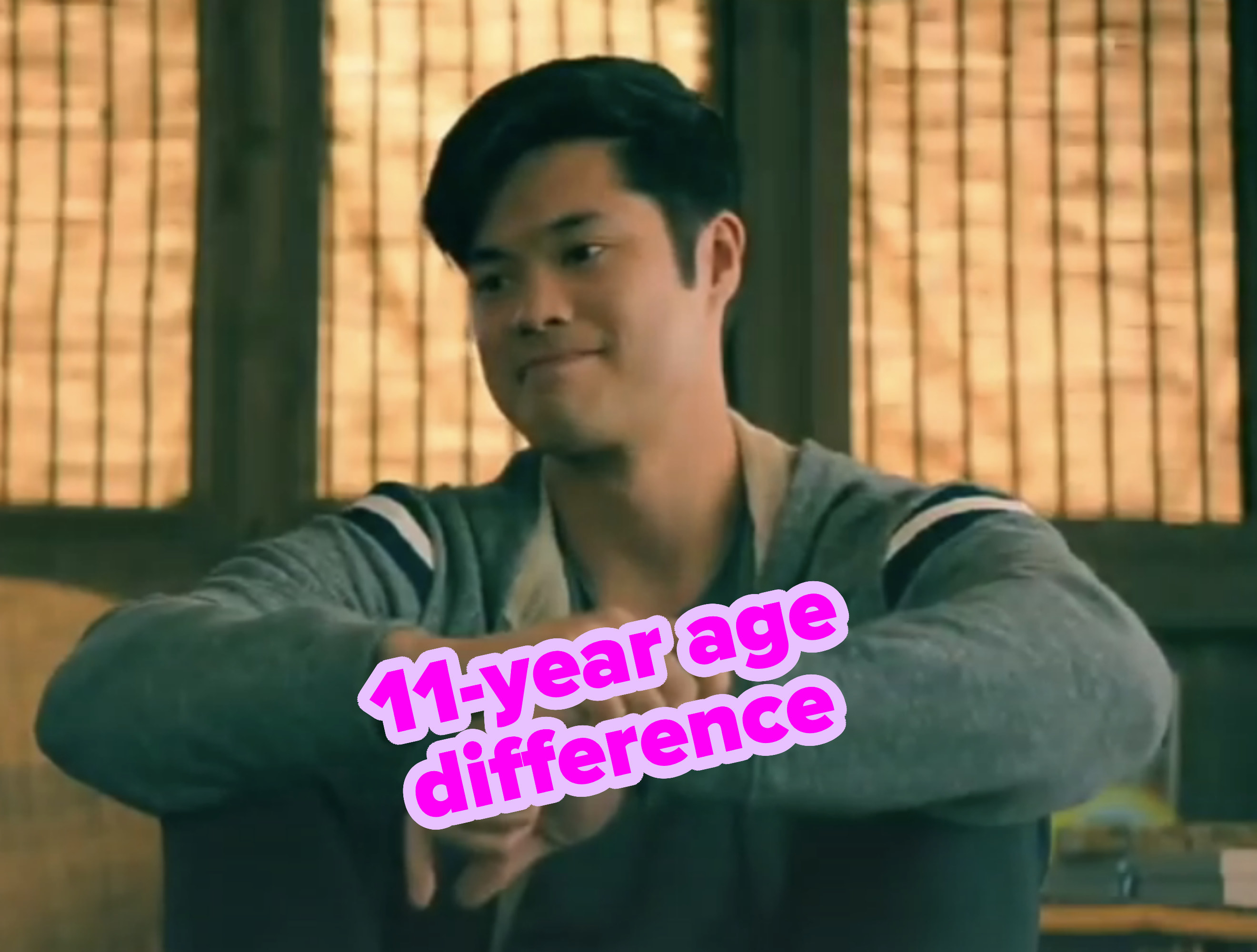 38.
Lachlan Watson was 16 when filming for Chilling Adventures of Sabrina began. Their character, Theo, was likely around 16 (as Sabrina turned 16 in the first episode).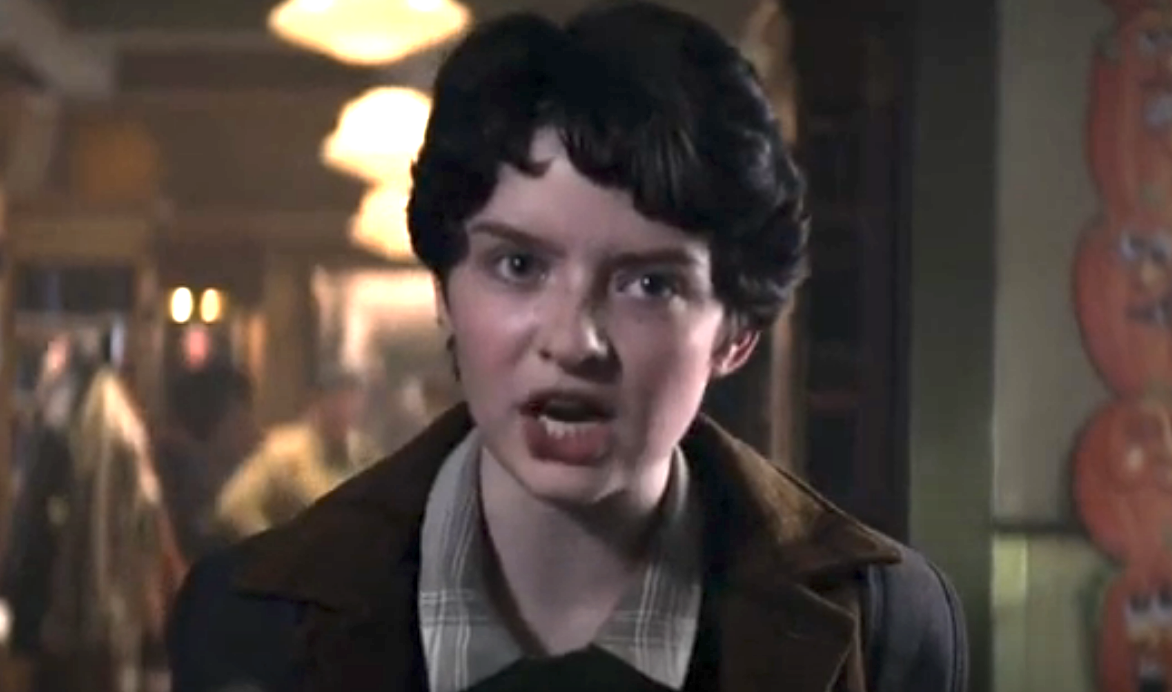 39.
And finally, Keiko Agena was 27 when the first episode of Gilmore Girls aired. Her character, Lane, was 15 or 16.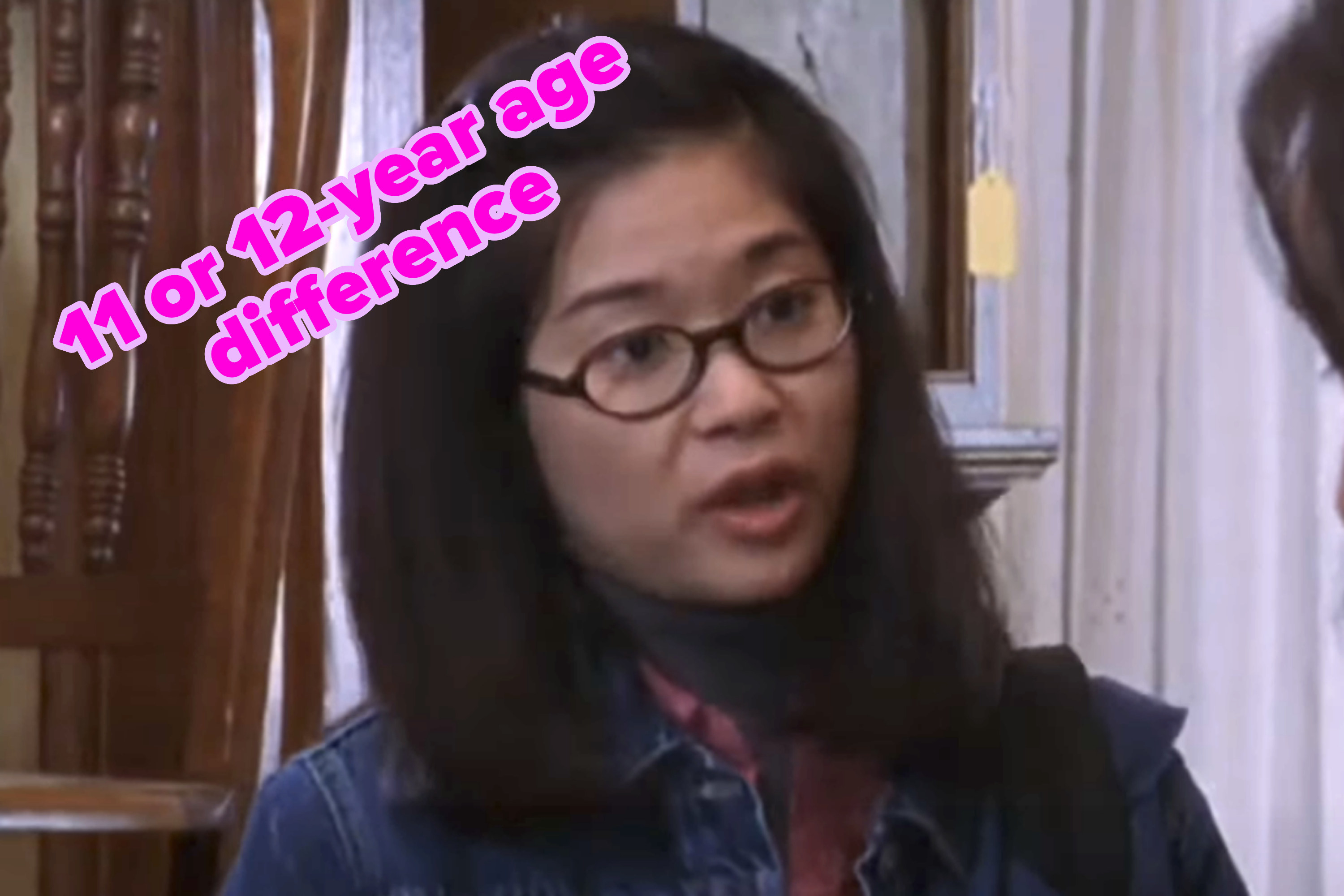 Which surprised you the most? Let us know in the comments!