Ah, roommates. A financial necessity for many of us. Some of us (including yours truly) even share a room with another person.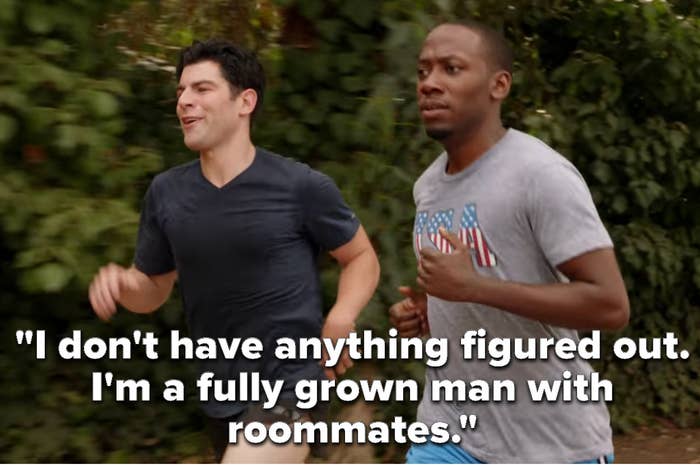 There are definitely pros and cons to having roommates, many of which were perfectly captured in the documentary New Girl, which offered a clinical study of living with roommates. Without further ado, I present to you the 20 most poignant moments.
1.
When Jess walked in on naked Nick dancing.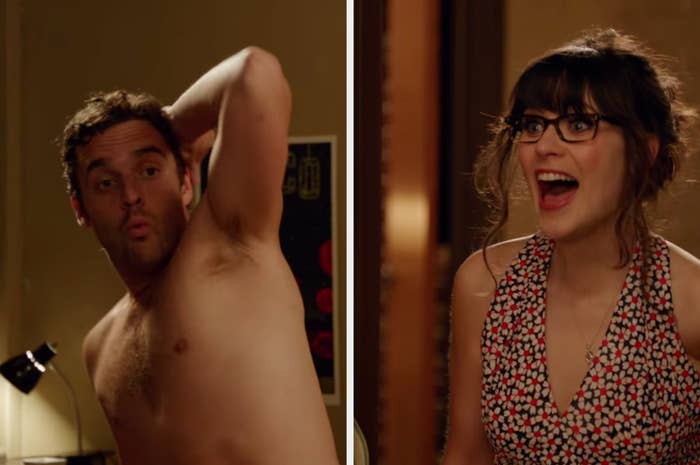 2.
When there was an all-out brawl over a parking spot up for grabs.
3.
When Jess brought over her boyfriend Russell for the first time and it was weird.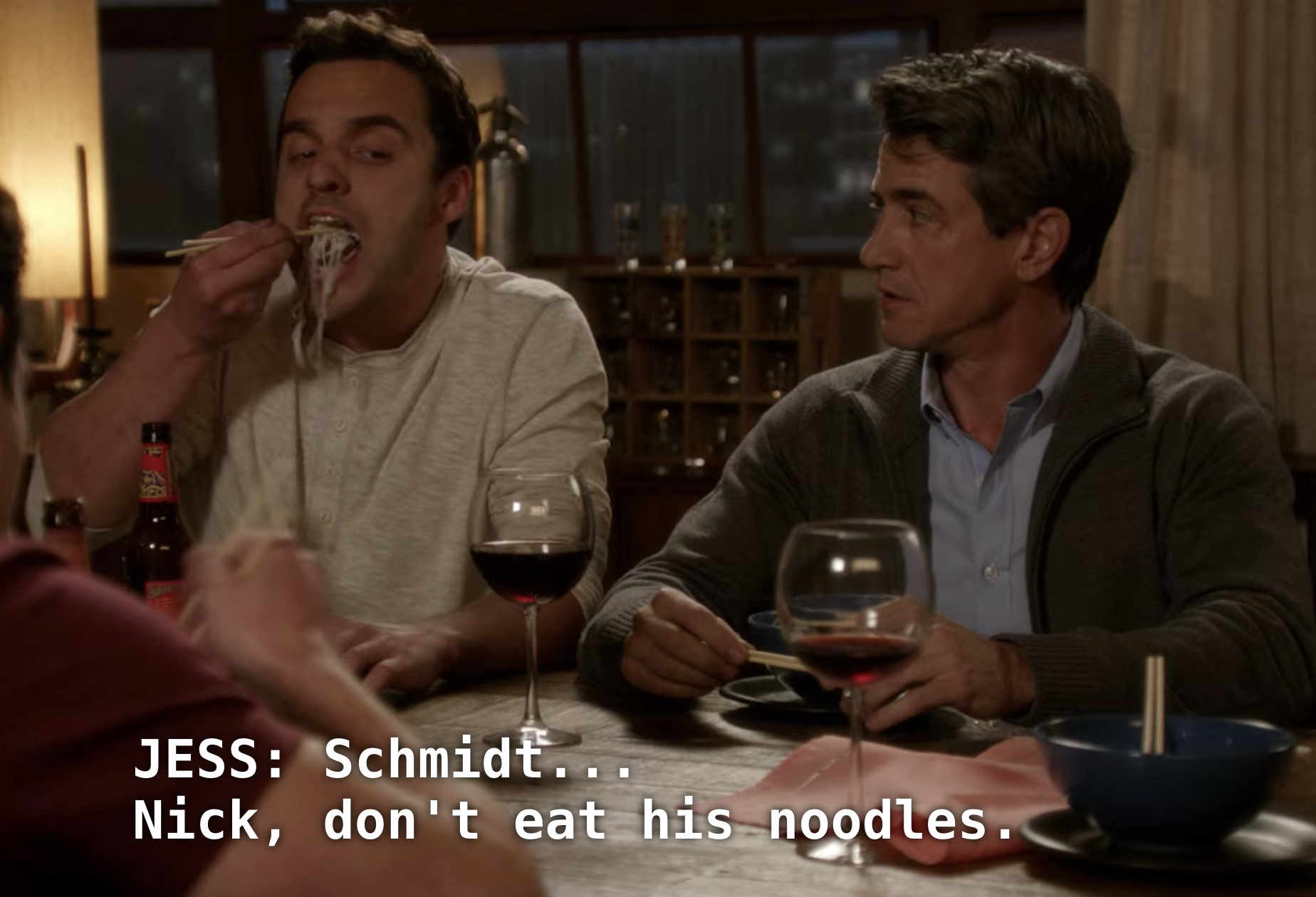 4.
When the roommates had a ~unique~ way of dealing with the broken garbage disposal.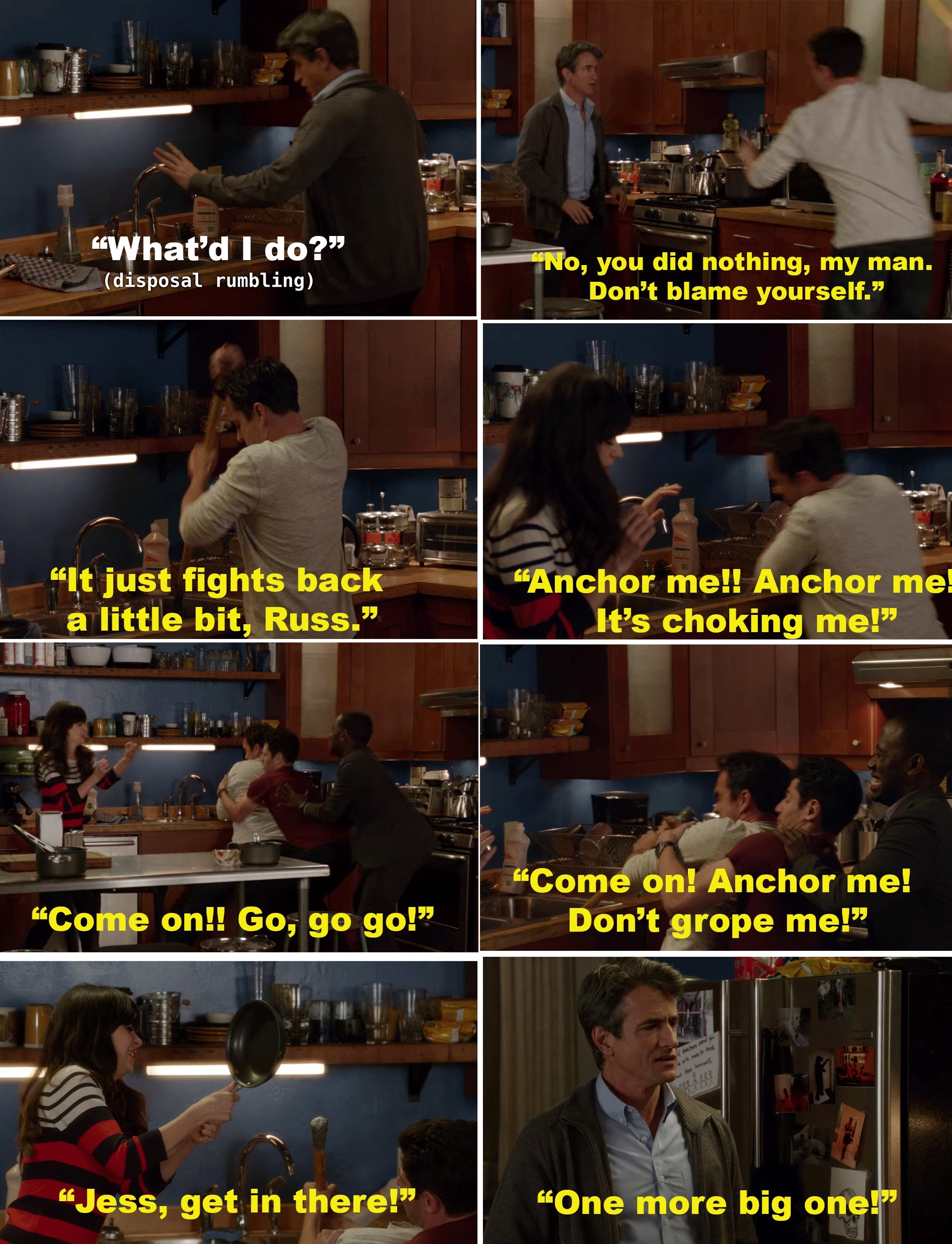 5.
When Schmidt, who was the only one who cleaned the apartment, decided to rebel and stop cleaning.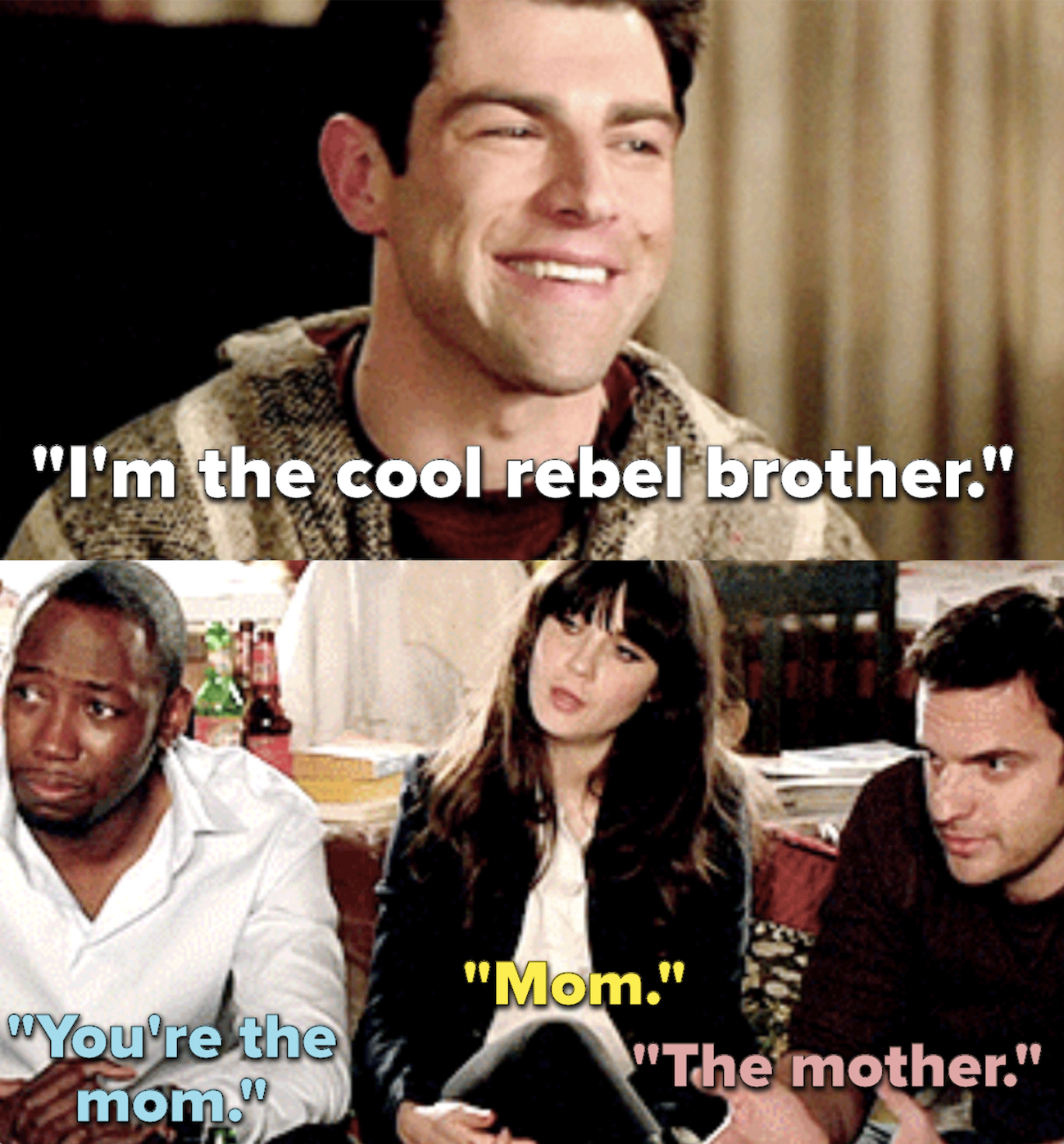 6.
When Jess wanted to mourn a breakup alone and Nick wouldn't stop dancing in front of her.
7.
When the guys went out and left Jess at home, and she convinced herself there was a murderer coming for her.
8.
When the roommies caught Winston treating his cat like a human.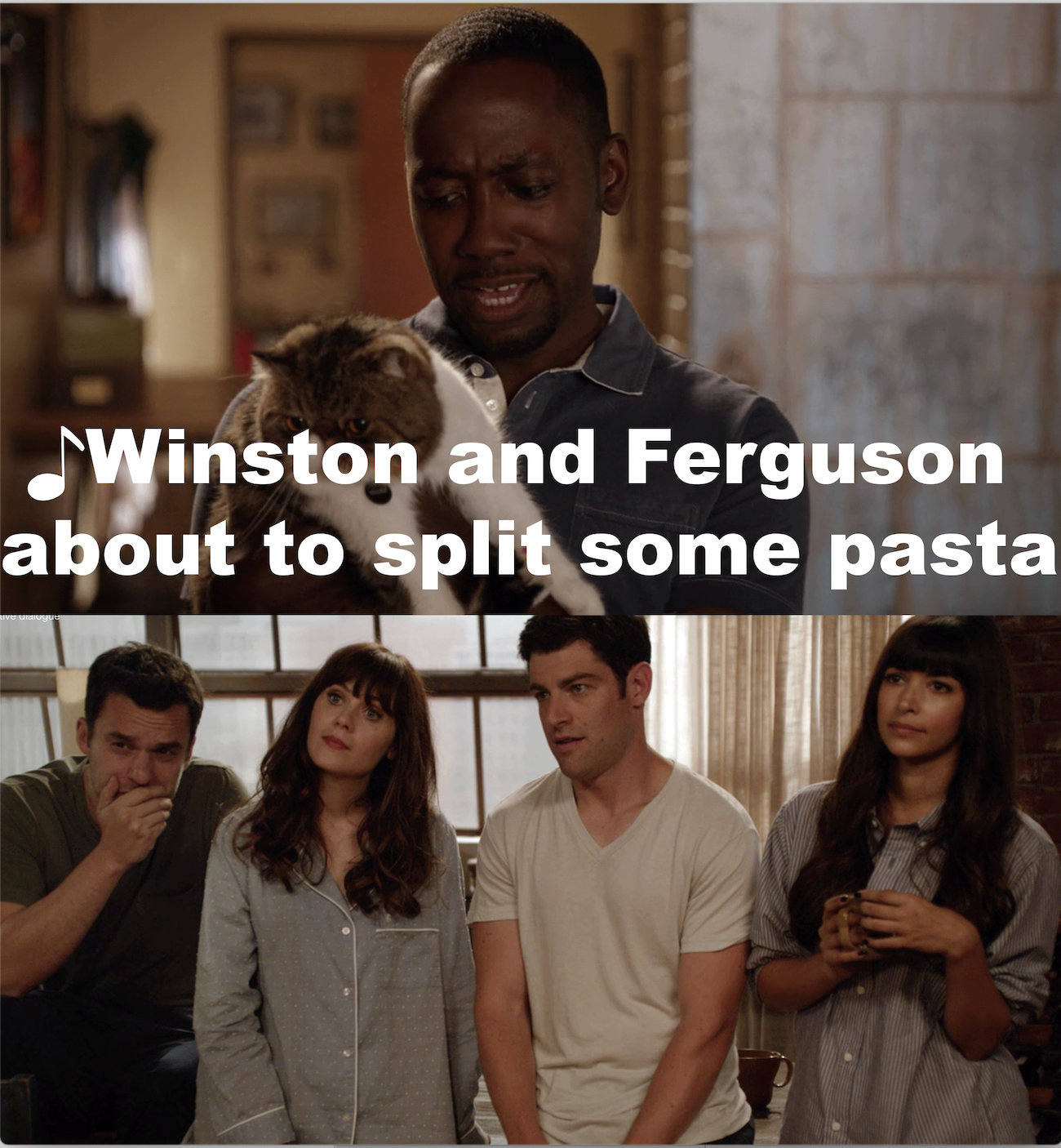 9.
Similarly, when Winston referred to Jess as his cat Ferguson's sister.
10.
When Nick used Schmidt's conditioner.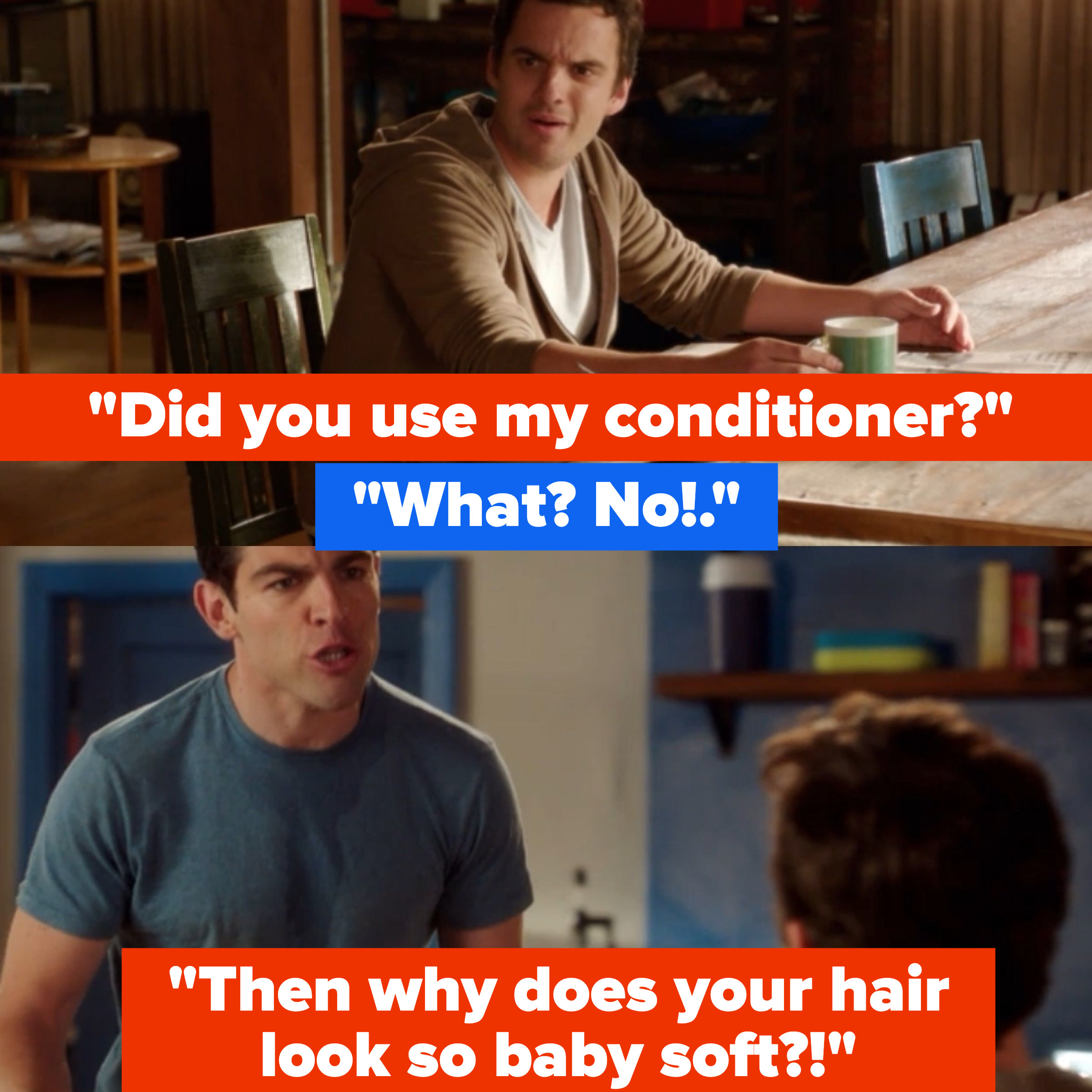 11.
When Winston revealed that everyone had a "pogo" — aka an inside joke the other roommates had about them — and the gang spent the episode trying to figure theirs out.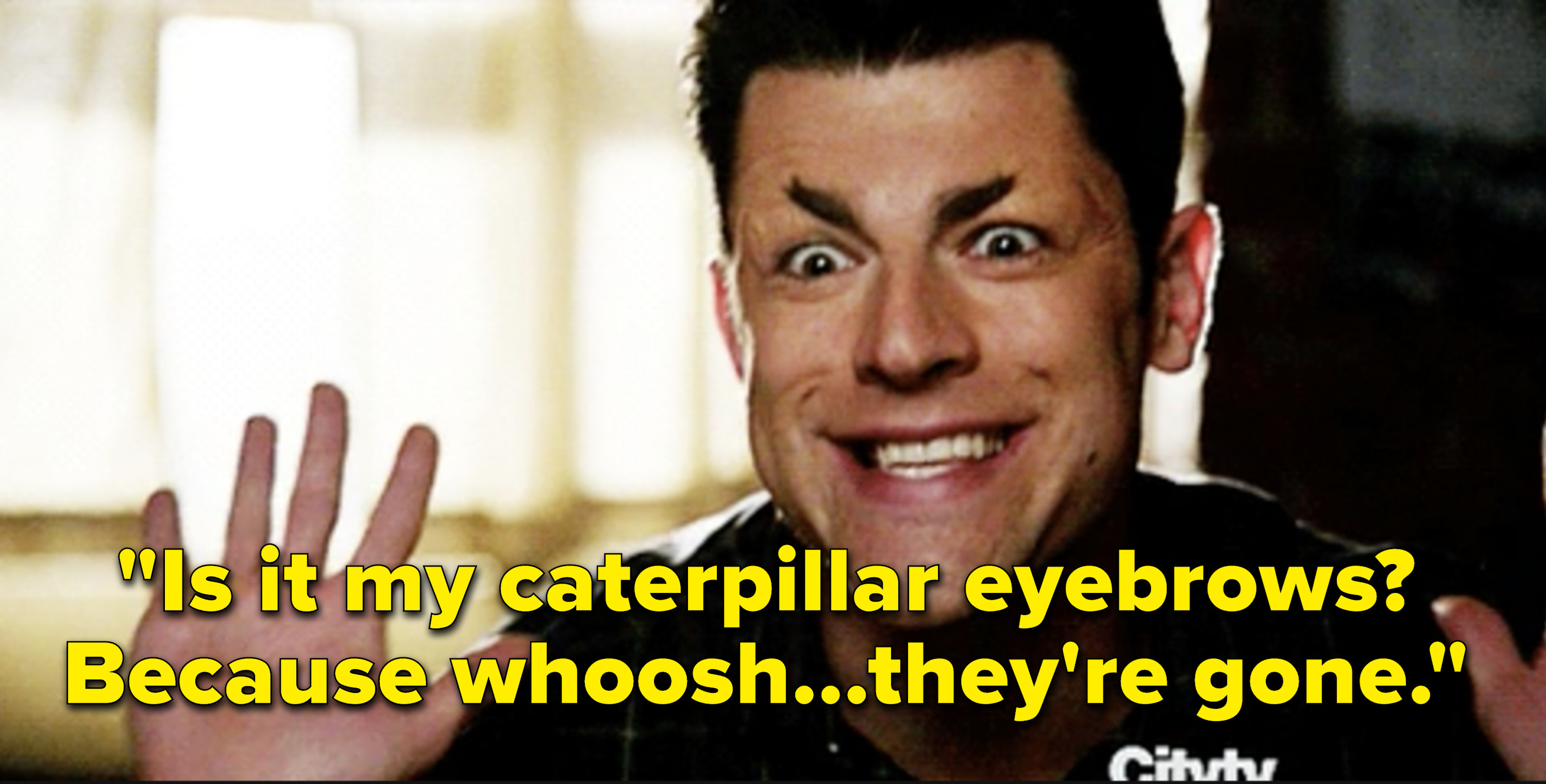 12.
When Schmidt insisted on wearing his kimono (and nothing else) around the apartment.
13.
When there was a spider in the apartment, and Schmidt enlisted everyone in a hunt to find it.
14.
When the roommates woke Winston up on a Saturday with their noise, and Winston pretended to be Nick's lover to drive out the fighting girls Nick brought home.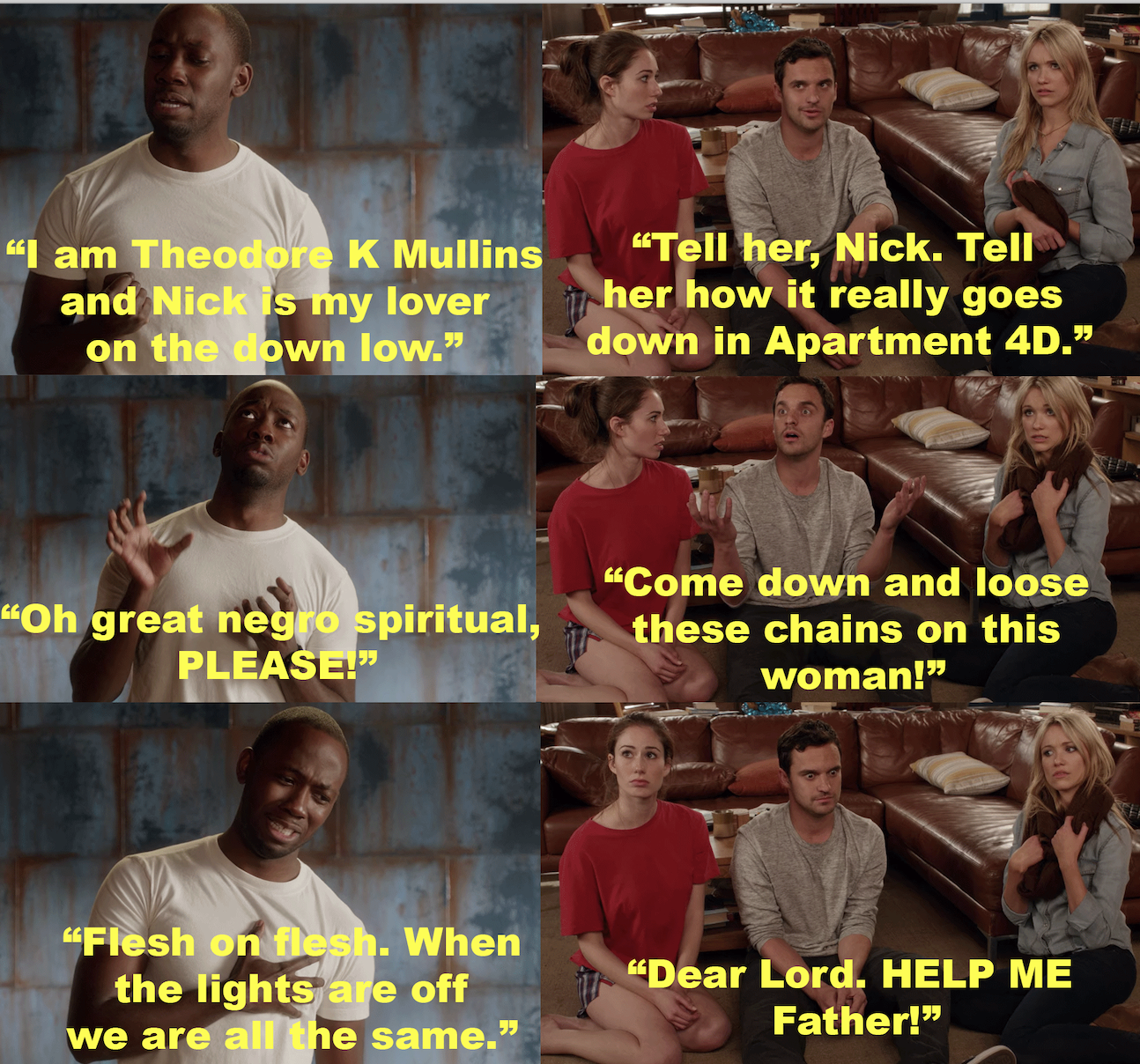 15.
When Schmidt shared a little bit of TMI with the gang.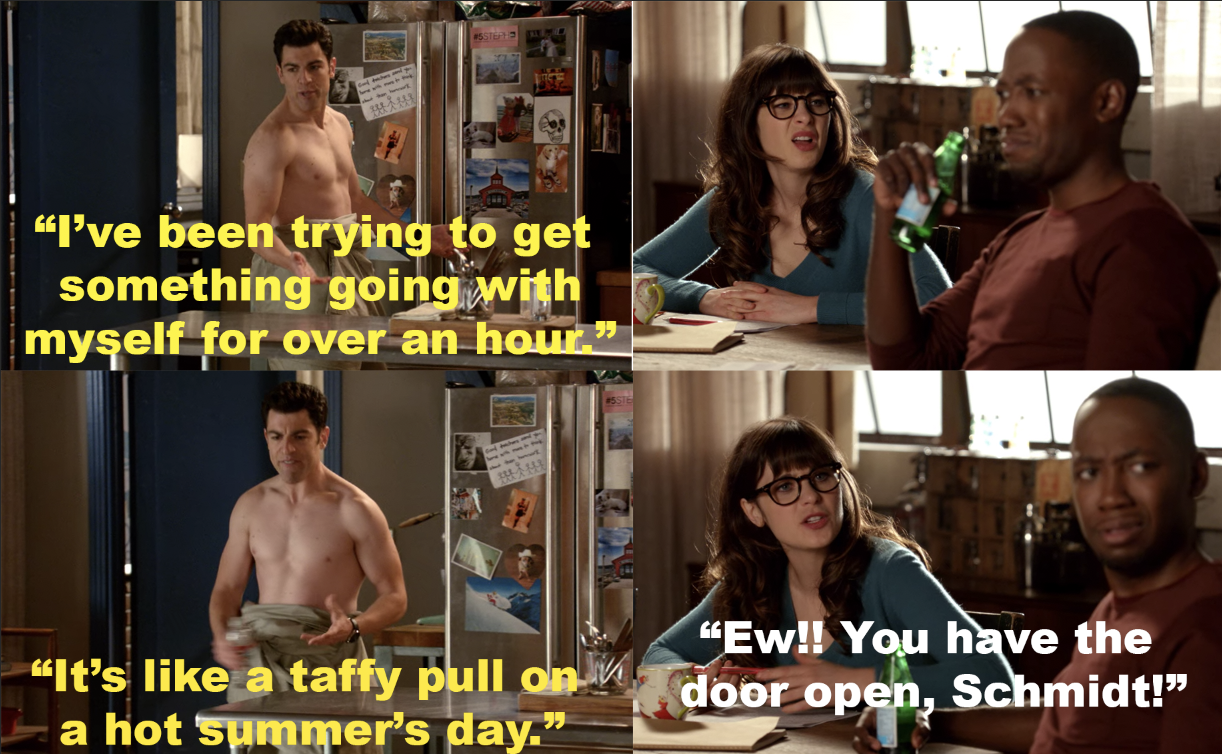 16.
When third-wheeling went a little too far.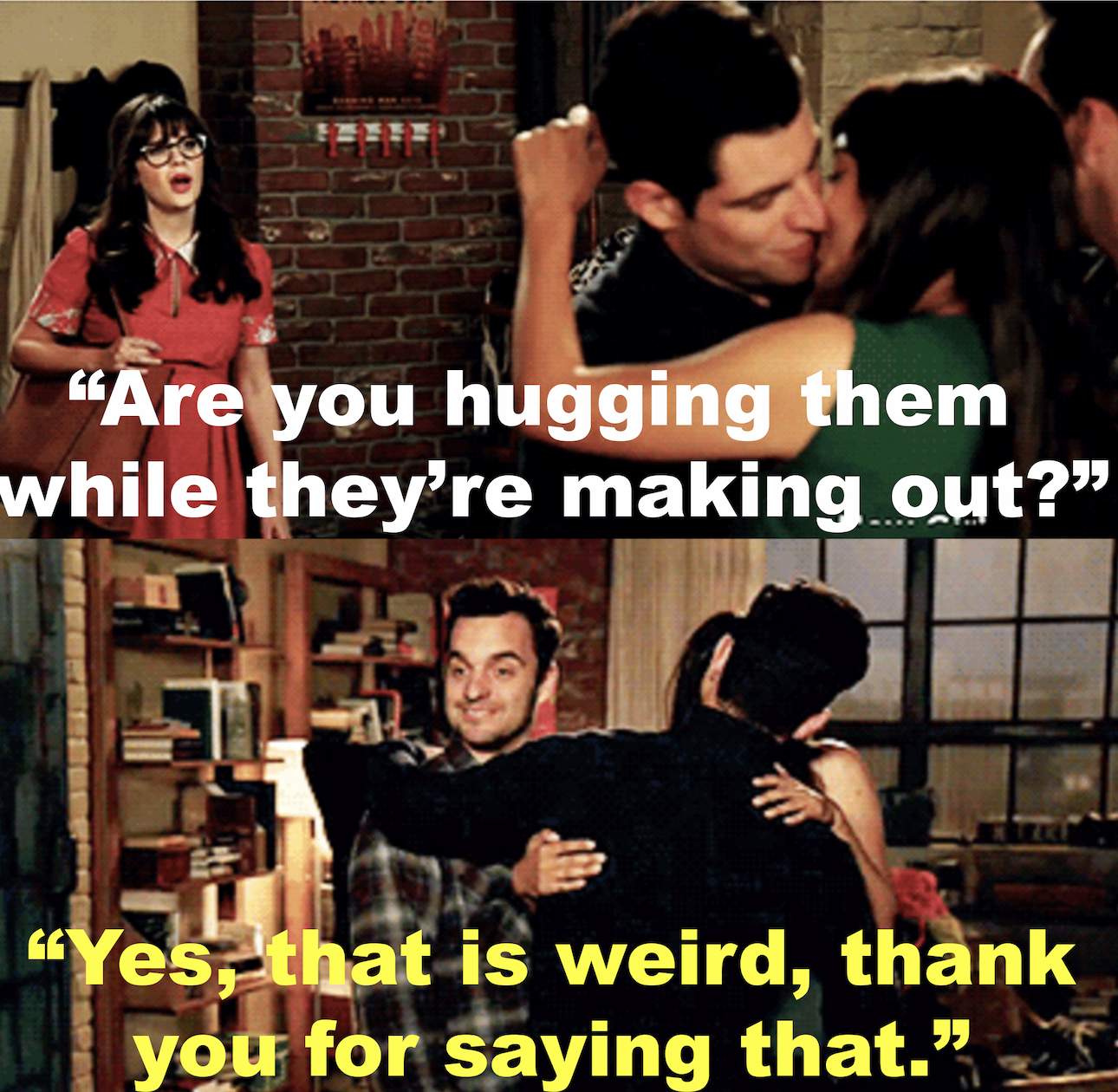 17.
When Nick couldn't handle Schmidt and Jess fighting.
18.
And when Nick and Schmidt were in a fight, but they decided to have a stalemate for their bedtime chat.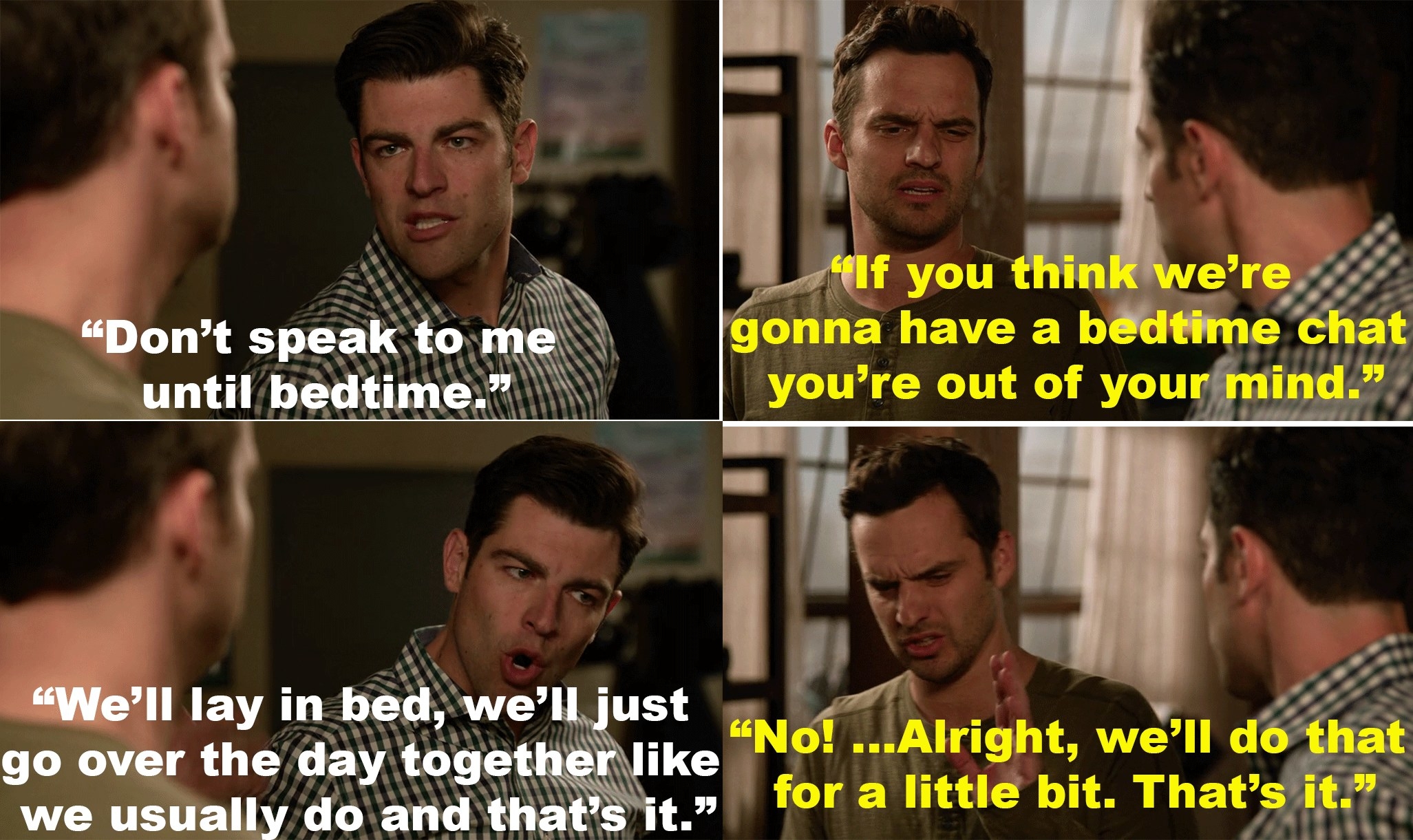 19.
When Schmidt got worried that if they no longer lived together, they'd stop being friends.