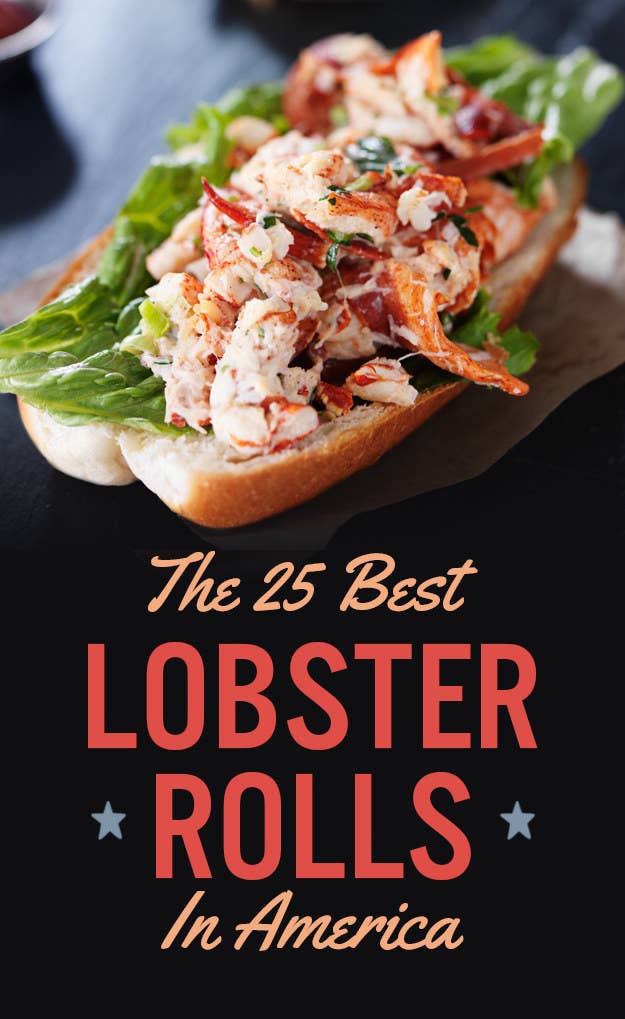 Is there anything that screams summer like a warm, buttery lobster roll? No, there is not.
But where to find the absolute best of these decadent sandwiches? We asked Yelp for the best lobster rolls in America — which they measured using an algorithm that looked at the number of reviews plus the star rating for every eatery on Yelp.
So here are the 25 best spots in the US to get your hands on the unofficial sandwich of summer— straight from Yelp users who love rich, buttery lobster rolls just as much as you do.
25.
Monahan's Clam Shack — Narragansett, Rhode Island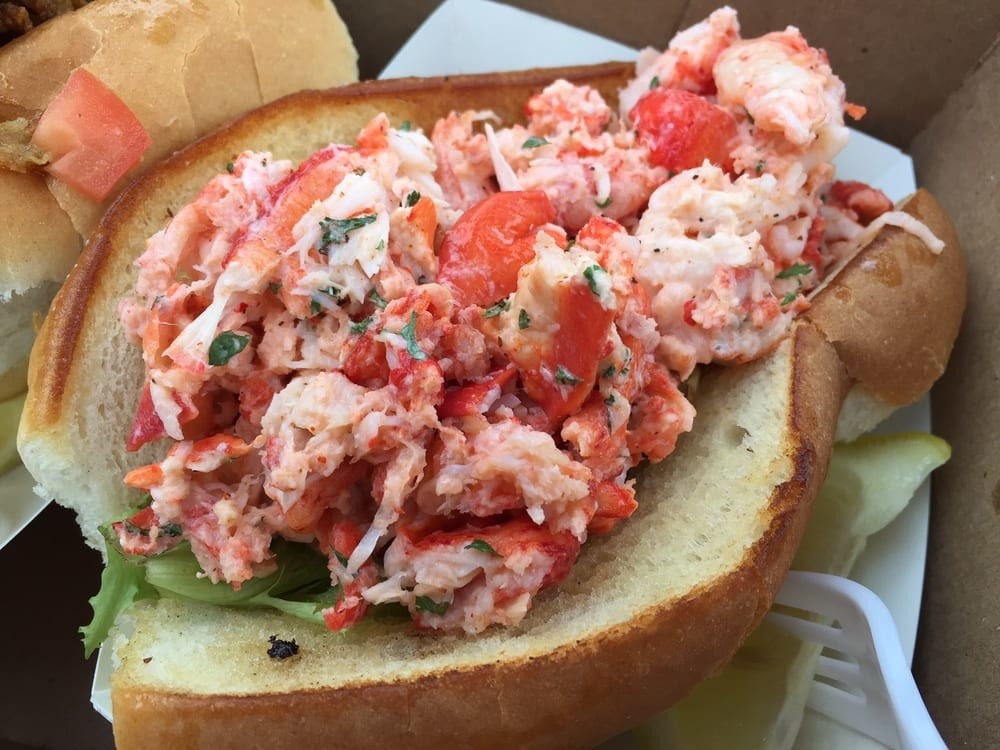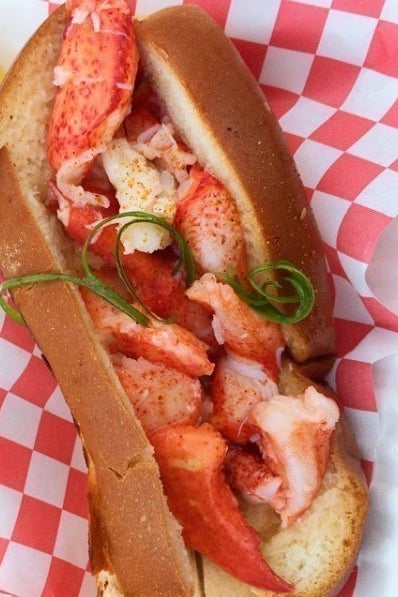 If you need a break from all the brisket and barbecue in Austin, head to Garbo's. Both the restaurant and the food truck offer two styles of lobster rolls: one served cold with mayo and the other served hot with butter.
23.
Lobster Landing — Clinton, Connecticut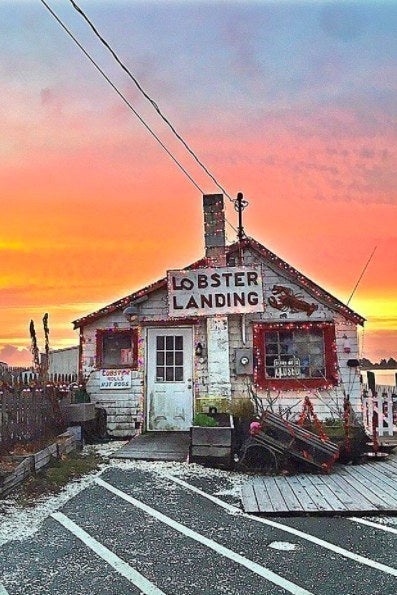 Sure, the exterior might look a bit weathered, but this tiny shack has quite the reputation in Connecticut for some of the best hot lobster rolls around. Every roll gets a quarter pound of fresh lobster meat, garnished with butter and lemon and served in a grinder.
22.
A Bite of Maine — Virginia Beach, Virginia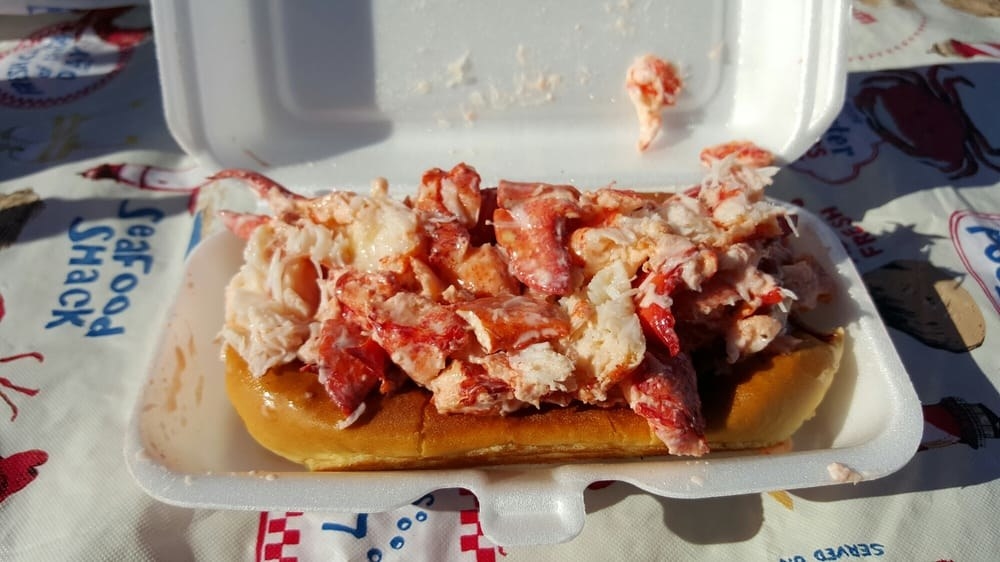 21.
Morgan's Lobster Shack & Fish Market — Truckee, California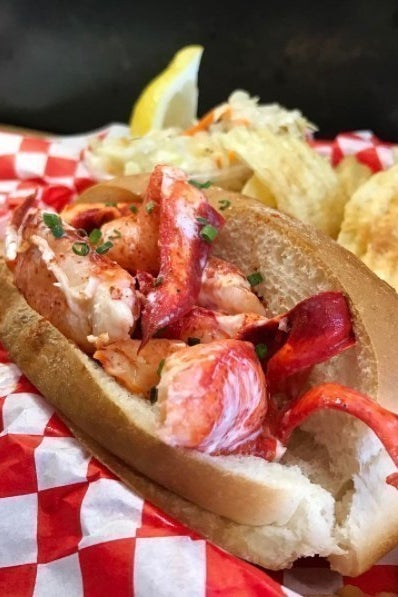 The owner of this Lake Tahoe hot spot is a Maine transplant who brought traditional New England fare to the West Coast. You can choose from a traditional lobster roll or the California version, served with avocado and Sriracha.
20.
New England Lobster Market & Eatery — Burlingame, California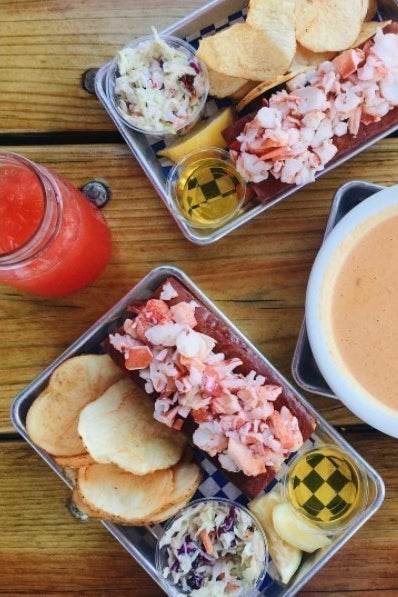 Could it be the best shellfish in the Bay Area? The overwhelming consensus says yes. Grab a picnic table on the patio out back and choose from three rolls: dressed, naked, or seasonal (topped with avocado and bacon).
19.
Caplinger's Fresh Catch — Indianapolis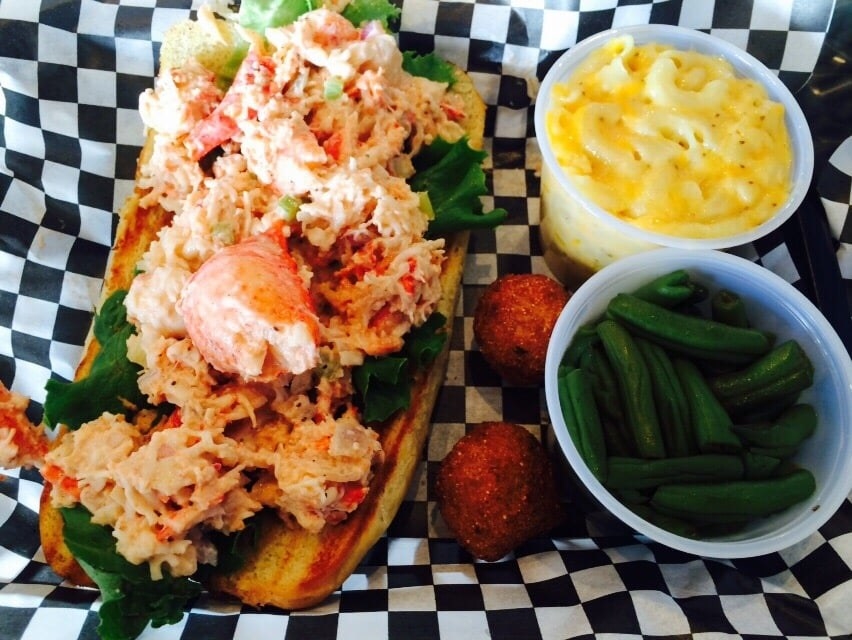 18.
Row 34 — Portsmouth, New Hampshire
17.
Little Red Schoolhouse — Campton, New Hampshire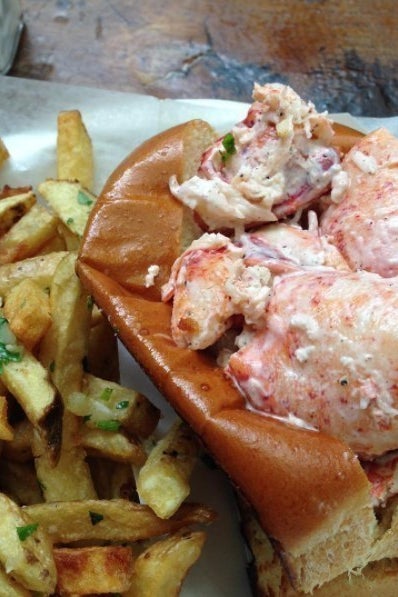 From the exterior, this tiny eatery doesn't seem like much. But step inside and you'll feel like you're sitting in a secret treehouse overlooking the White Mountains. This generously portioned lobster roll is exactly what you'll need after a day of hiking.
16.
Red Hook Lobster Pound — Brooklyn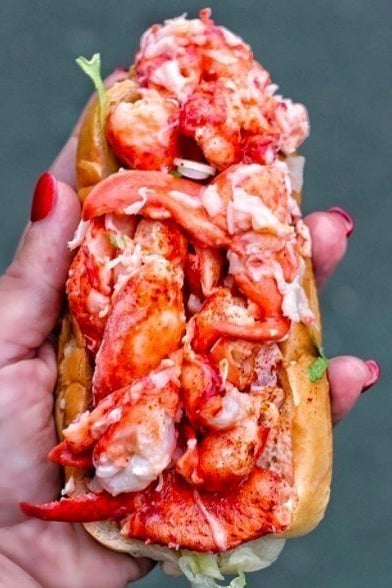 Red Hook Lobster Pound's claim to fame is its food truck. One of the first vendors to appear at the weekly Smorgasburg food festival in Williamsburg, it quickly became one of the main attractions at food markets around the city. Red Hook offers four kinds of lobster rolls, like the BLT and Tuscan style, in addition to the classics.
15.
Burger & Lobster — New York City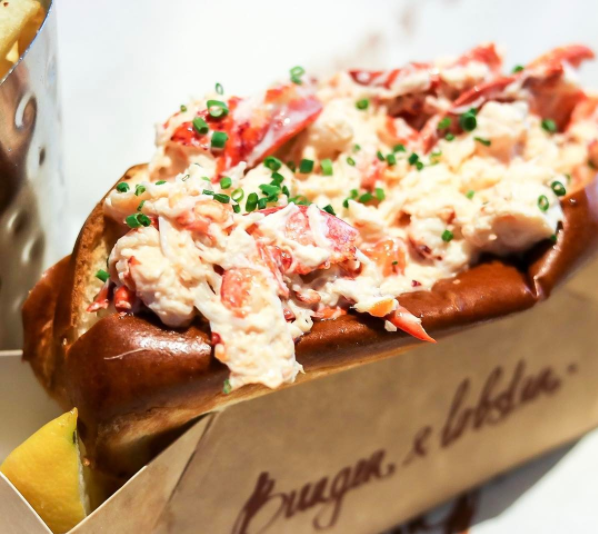 14.
Luke's Lobster Rittenhouse — Philadelphia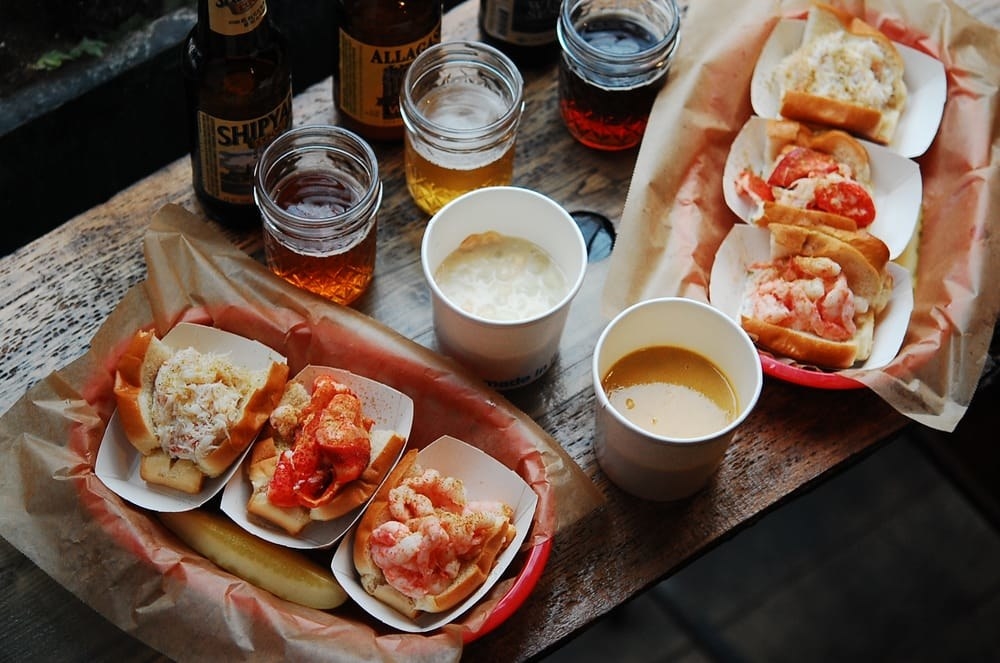 13.
Freshies Lobster — Park City, Utah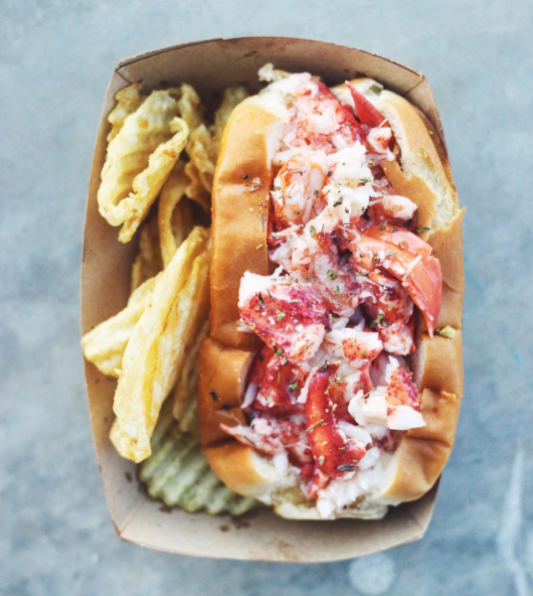 12.
Point Lobster Company — Point Pleasant Beach, New Jersey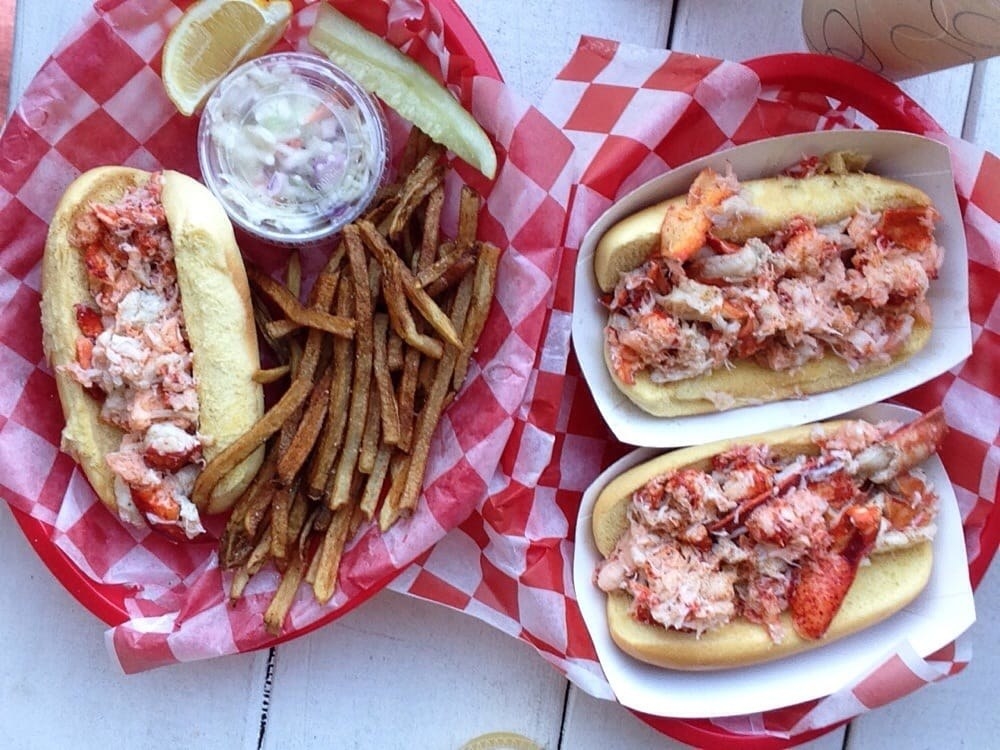 11.
Lobster Shack — Branford, Connecticut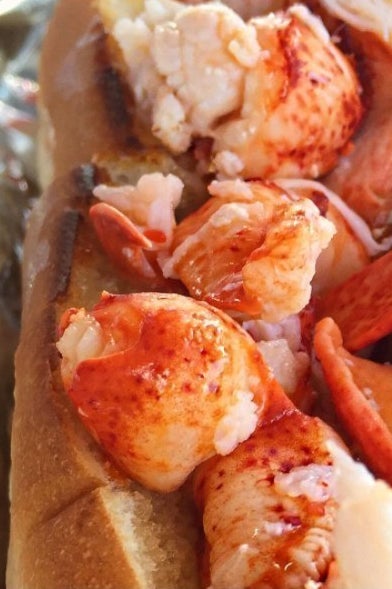 When this food truck parked on the Birbarie Marina opened in mid-May, it quickly became one of the most popular spots in town. Sure, you could opt for the flagship hot lobster roll, but you should really just splurge on "The Whaler" ($32), made with an entire half a pound of lobster meat on a toasted sub.
10.
The Happy Lobster Truck — Chicago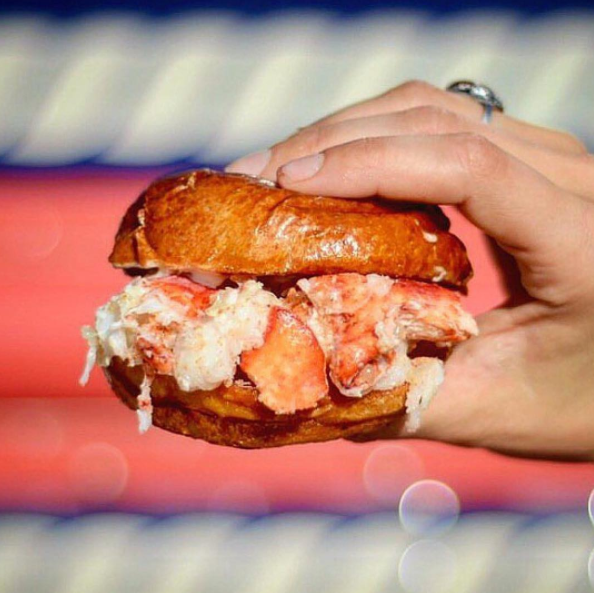 9.
Cape Cod Lobster Rolls — Onset, Massachusetts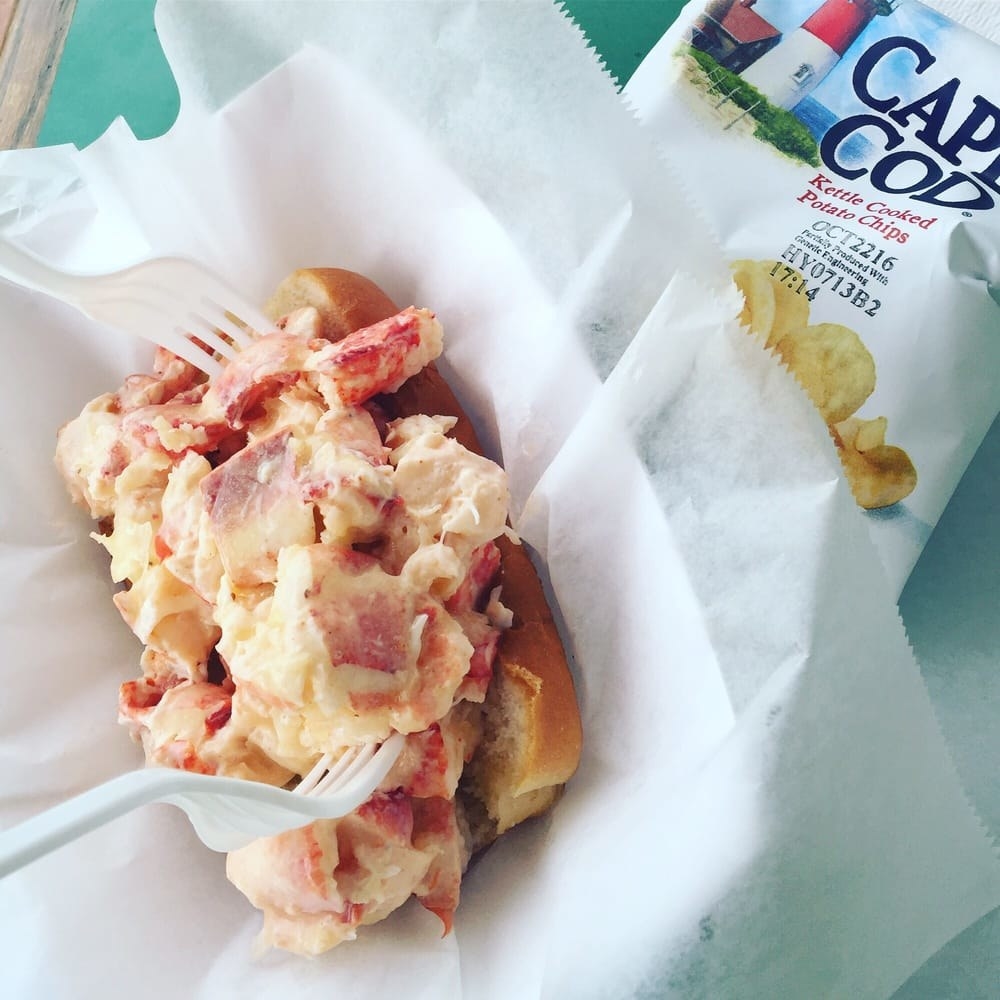 8.
Neptune Oyster — Boston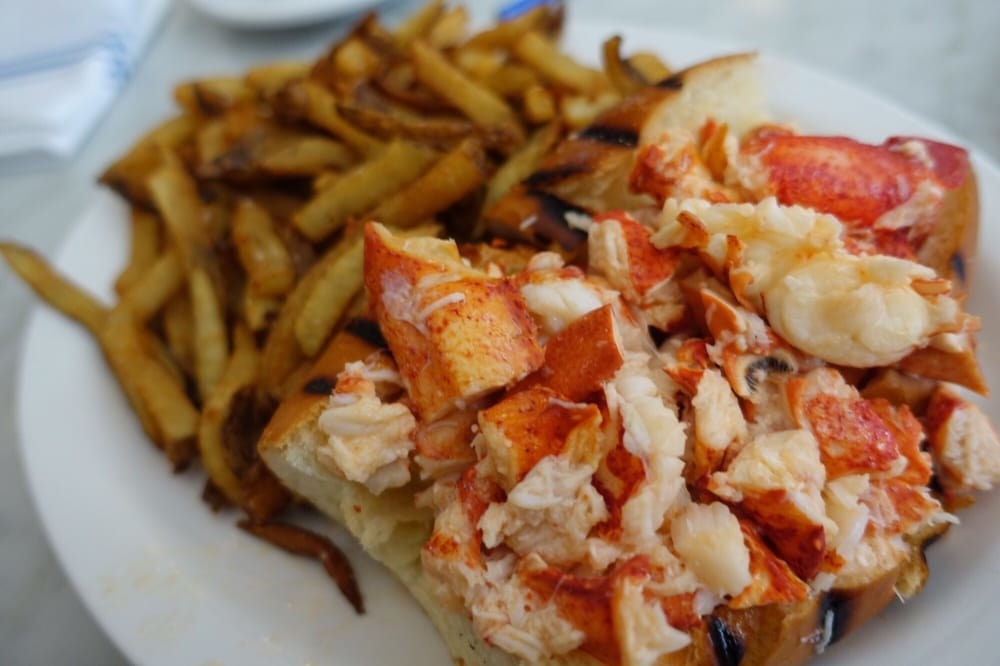 7.
Eaton Street Seafood Market — Key West, Florida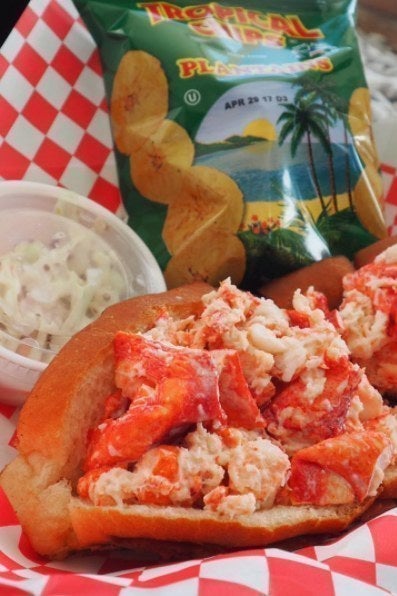 Turns out the Florida Keys are home to more than Key lime pie and grouper. At Eaton Street Seafood Market, the enormous East Coast lobster roll steals the show, and the side of plantain chips is a nice touch.
6.
Cape Cod Fish Co — Ft. Meyers, Florida
5.
Matunuck Oyster Bar — South Kingstown, Rhode Island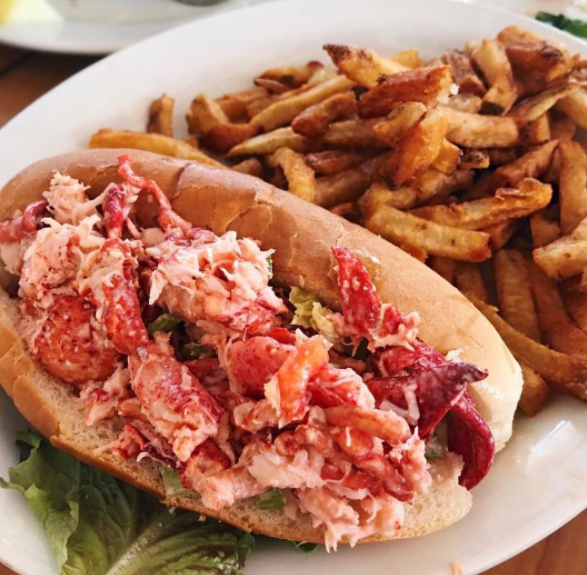 4.
Thames Street Oyster House — Baltimore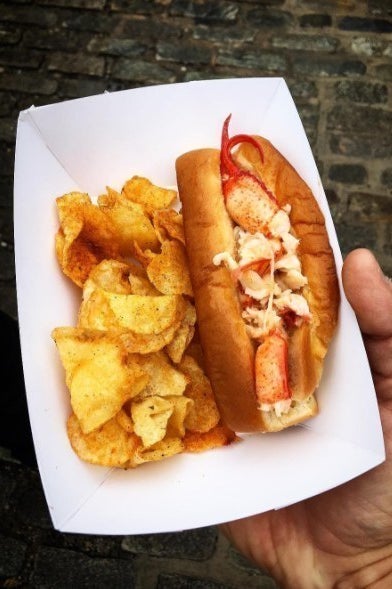 This classic oyster house has been a Baltimore favorite since it opened its doors in 2011. The beloved bistro may be most famous for its raw bar, but the hot tail-and-claw lobster roll is another highlight.
3.
Bill's Original Kitchen — Kittery, Maine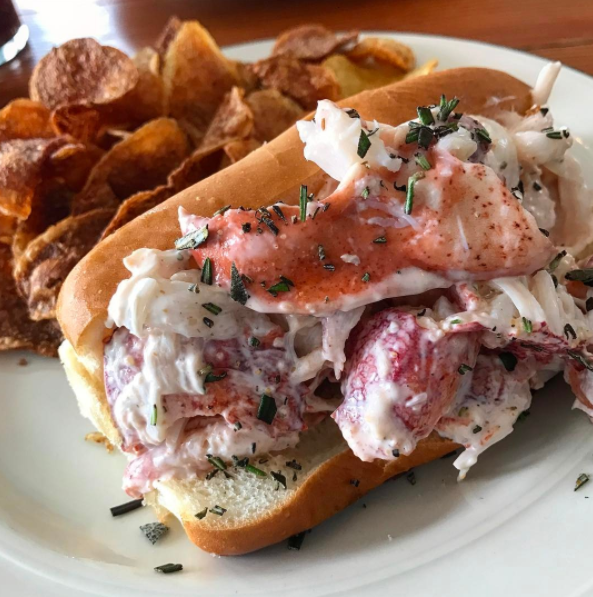 2.
167 Raw — Charleston, South Carolina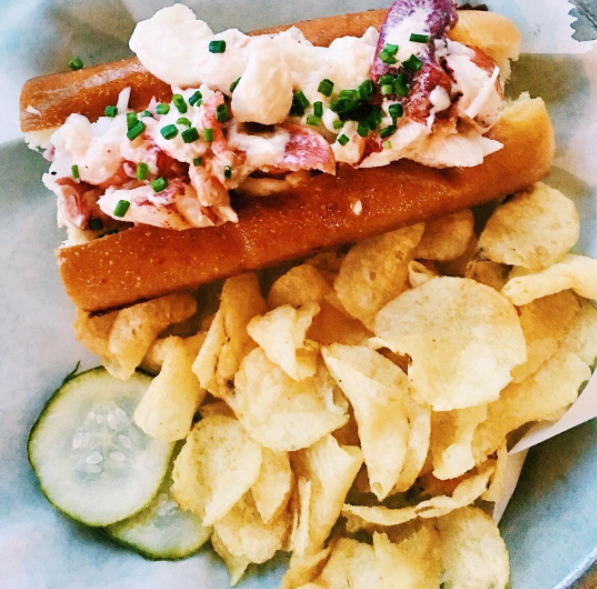 1.
Bite Into Maine — Cape Elizabeth, Maine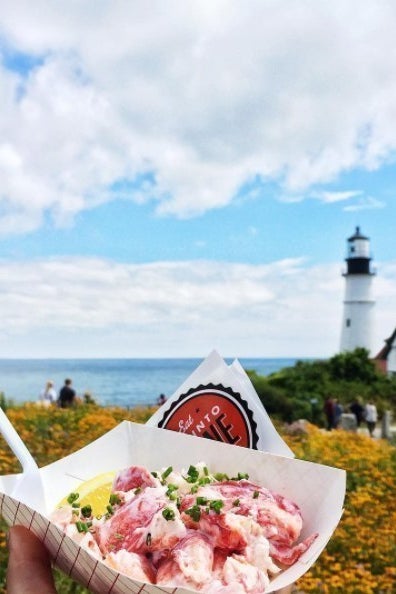 This food truck is parked right in Fort Williams Park, overlooking the iconic Portland Headlight lighthouse. In addition to the traditional hot buttered Connecticut and cold Maine-style roll with mayo, Bite Into Maine offers some unconventional sandwiches dressed with wasabi, curry, and chipotle mayos.