Everybody loves bacon, right?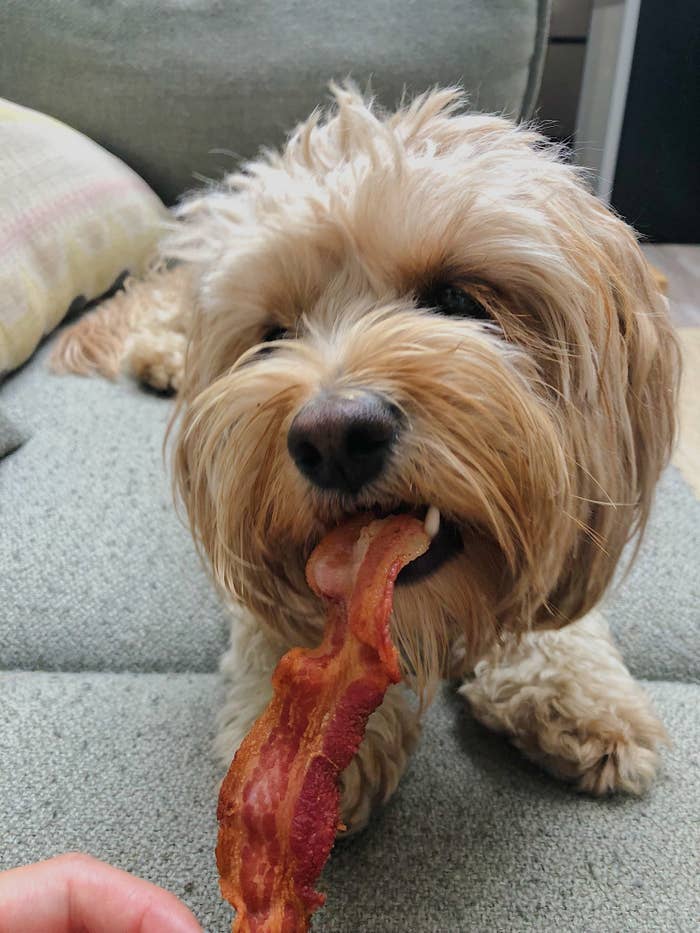 But for health and moral reasons, I try not to eat bacon often. So when I discovered PigOut plant-based bacon chips, I was intrigued.
I've tried making bacon substitutes at home like vegan carrot bacon, but TBH it never tastes exactly like the real thing.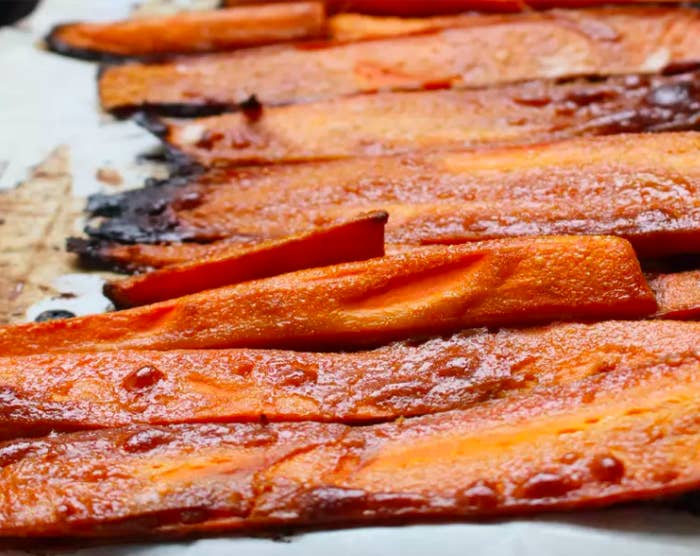 So when I got my hands on a few bags of PigOut "bacon" chips, I was pretty excited to try them. Could a chip made out of mushrooms actually taste anything like bacon?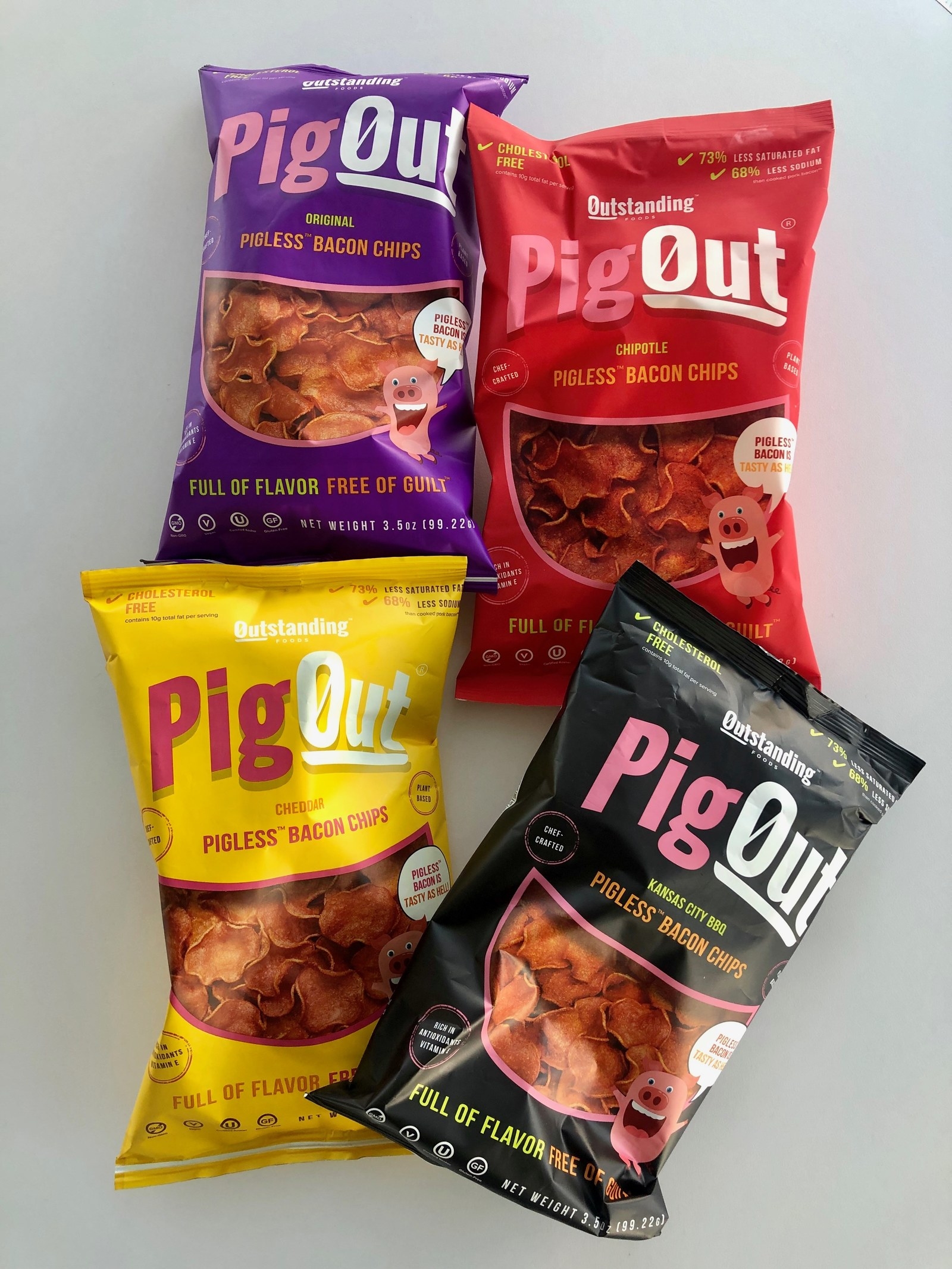 The answer, to my utmost surprise, was yes. The texture is like any potato chip, but there's something about the slightly sweet, very salty, and fatty flavor that immediately makes you think you're biting into a piece of extra crispy bacon.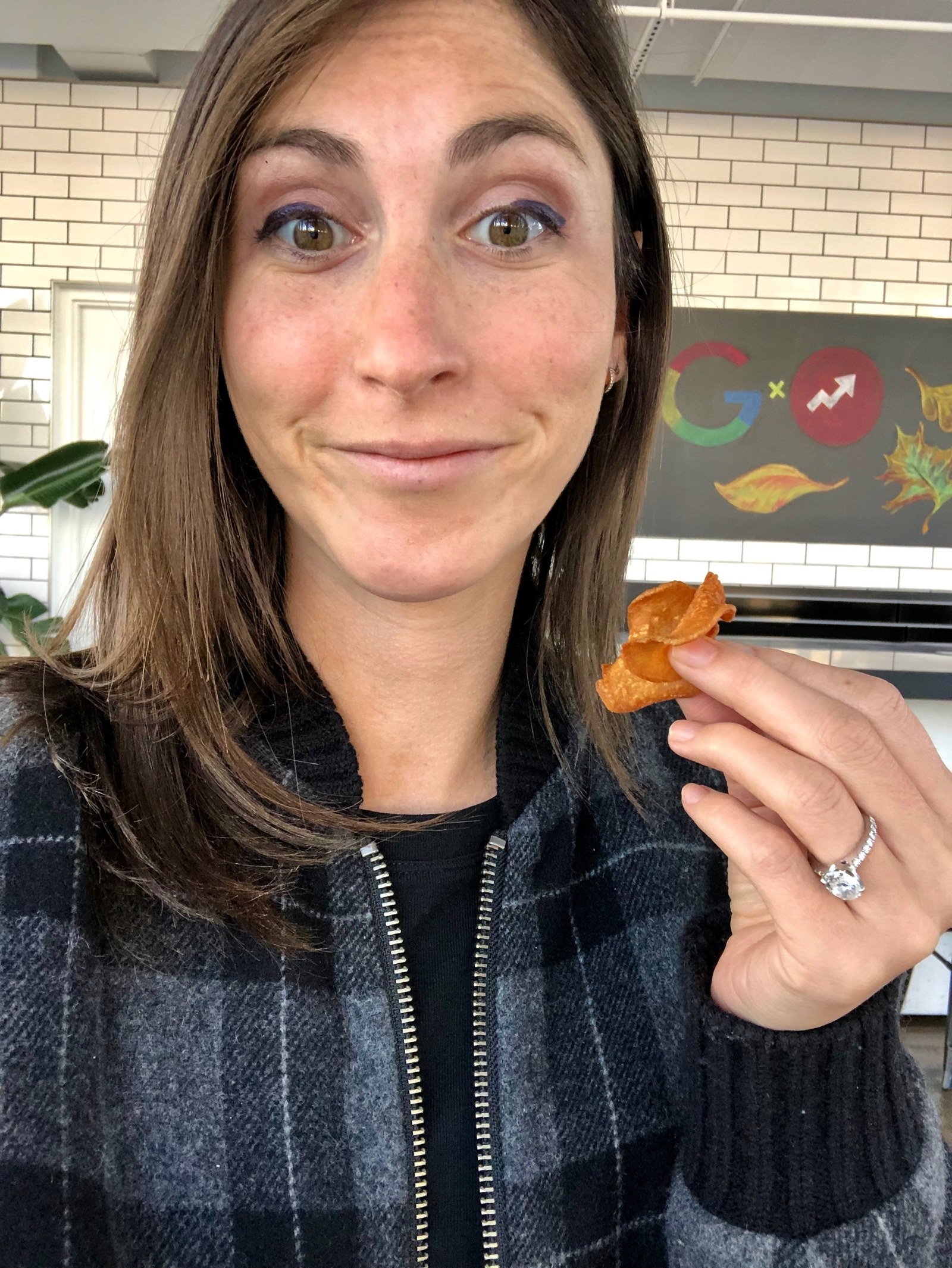 PigOut chips come in four flavors: Original, cheddar, chipotle, and Kansas City BBQ. While all four were super flavorful, but the original definitely tastes the most like bacon.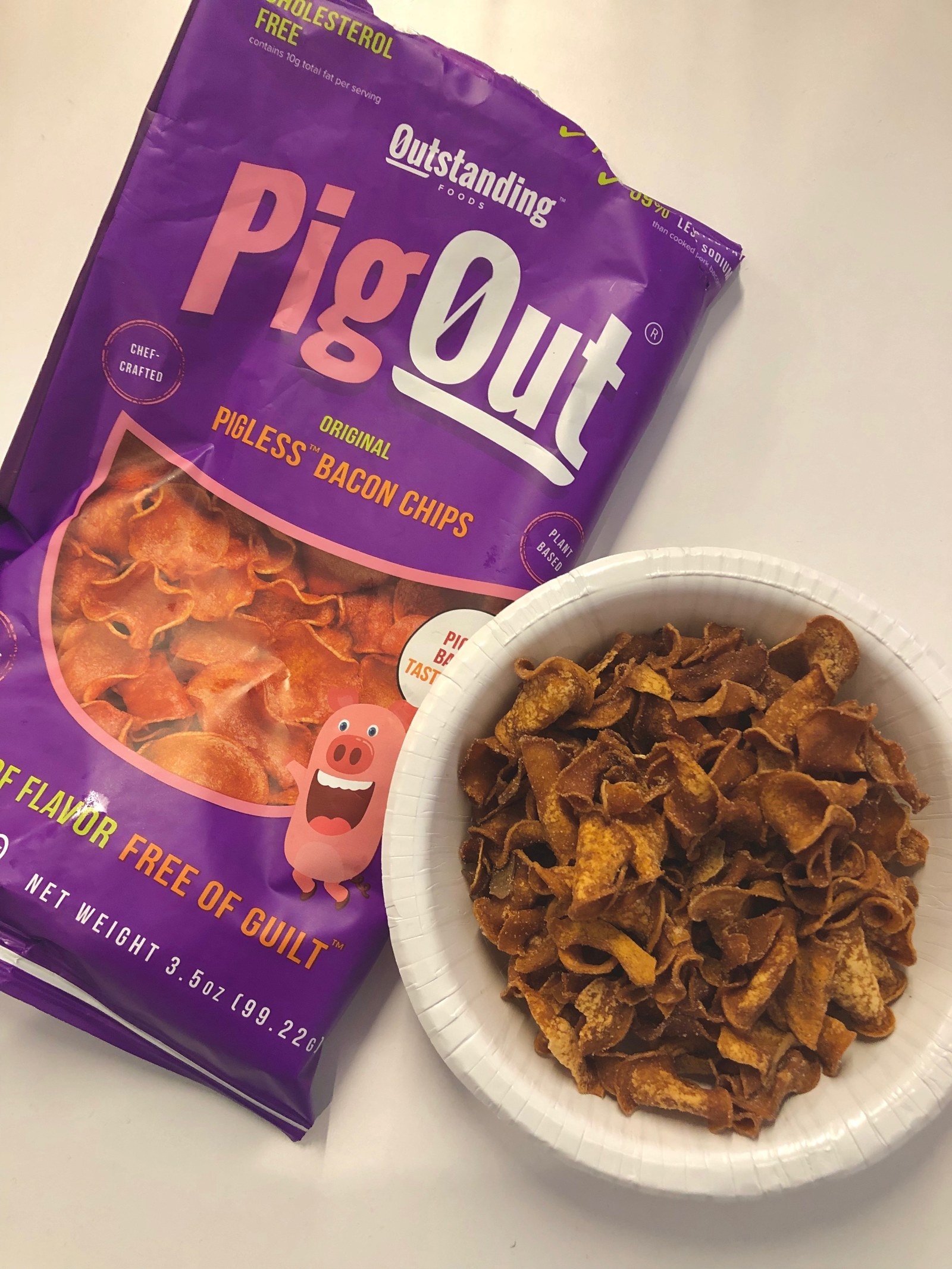 They're delicious for snacking on, but I'm excited to try them as a bacon substitute in everyday recipes. I saw come creative ideas on Outstanding Foods' Instagram account. They suggest crumbling the chips on top of mac 'n' cheese, nachos, or even salads.
A serving of the "bacon" chips is 160 calories, only 1g of unsaturated fat, and no cholesterol. And there are 3.5 servings in every bag.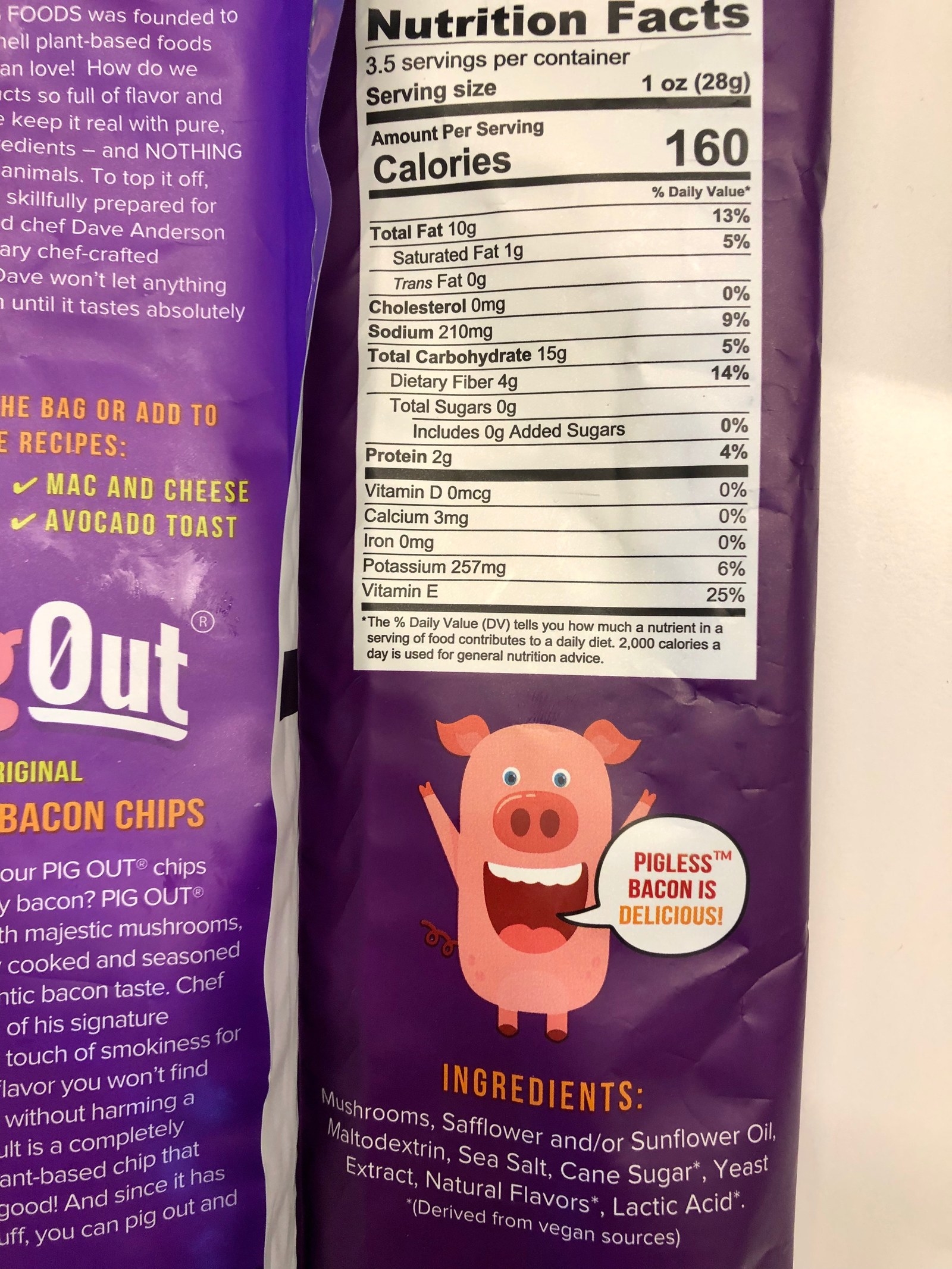 Right now, you can pre-order them online in packs of four ($23) or 12 ($60). You can buy all the flavors together in a variety pack or stick to just one.
But according to Outstanding Foods, they'll be available in stores too as early as December for a suggested retail price of $4.99. The website will include an updated list of retail locations.
TL;DR: Whether you're vegan, you're trying to cut back on meat, or you're just too lazy to fry up bacon, you should give these plant-based chips a try.