Hi! I'm Hannah from BuzzFeed's food team.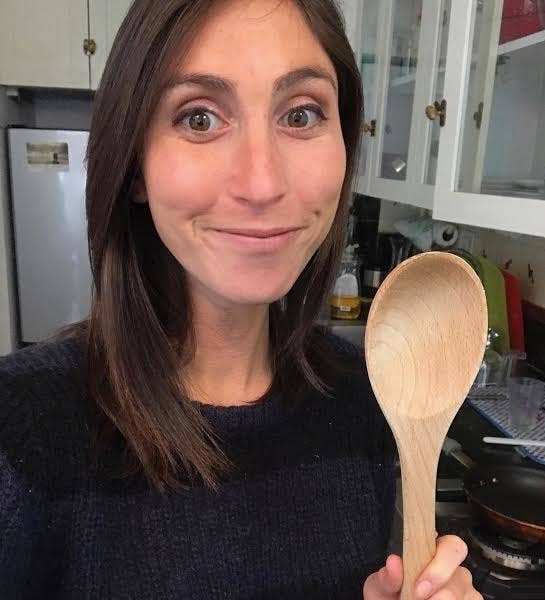 I love trying to cook new things, and I'm sort of obsessed with all things Pinterest + food — as you can tell from my never-ending board of recipes to try.
But every now and then, I stumble upon a recipe that sounds way too good to be true, like two-ingredient cookies or simple no-knead bread. I wanted to find out: Could they actually be legit? I just had to see for myself — so I tried out eight "miracle" recipes. Here's how they all turned out.

Recipe #1: Two-Ingredient Cookies
The idea: I first saw these two-ingredient cookies floating around Pinterest and noticed they were called ~breakfast cookies~. All you need to make them is banana + rolled oats. No sugar, no butter, no flour, NADA. They happen to be gluten-free and vegan, if that's your thing. (But I added chocolate chips because I am a sugar fiend.)
Did it work? Yes!
The results: After baking these cookies at 350°F for 30 minutes, they were warm and gooey on the inside, but firm on the outside. Given the nature of the ingredients, they were definitely soft and TBH, tasted more like sweet, chewy granola bars than cookies — but they'd definitely satisfy a cookie craving.
The idea: Cloud bread is all over Pinterest, described as a low-carb bread alternative that still tastes light, airy, moist and chewy. It's only three ingredients: cream cheese, cream of tartar, and eggs (plus any seasoning or spices you'd like). Bloggers swear you can use cloud bread to make anything from sandwiches to pizza.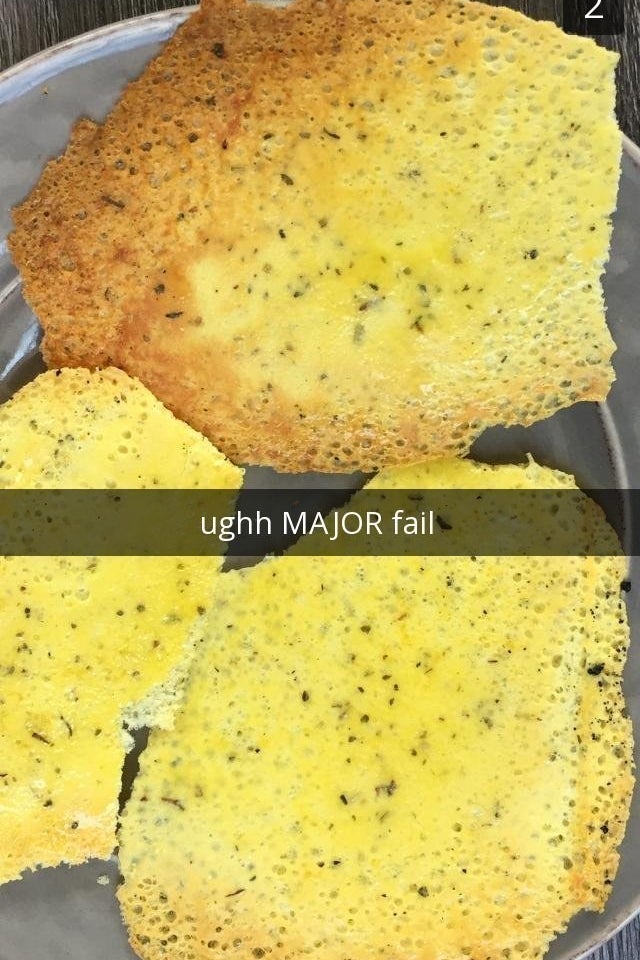 Did it work? Meh, not really.
The results: TBH, I think it's my own baking ability and not the recipe that failed me here. It all comes down to whipping the egg whites REALLY well until they have stiff peaks. Then, you gently fold in the yolks so the cloud-bread batter has is nice and fluffy when you put it onto the baking sheet. I tried out this recipe twice: The first time, I whisked the egg whites by hand. MAJOR fail. The bread was flat and crispy, kind of like crackers. The second time around, I used a hand mixer to whip the egg whites. It made a world of difference, but I still couldn't get the batter as fluffy as it should have been. When I took cloud bread attempt #2 out of the oven, it definitely resembled bread. It tasted sort of like bread too, in the sense that it was doughy and moist, but it had an eggy flavor to it. My cloud bread did not come out nearly as thick and doughy as the the original Pinterest-worthy pictures.
Recipe #3: Microwave Mac 'n' Cheese in a Mug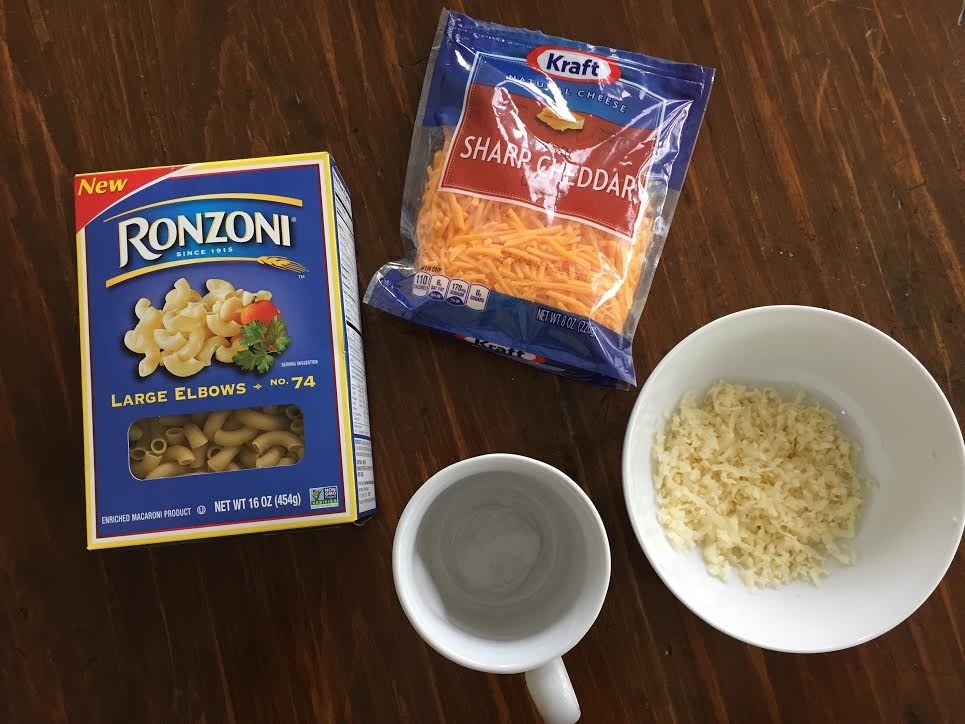 Did it work? You bet!
The results: I was pleasantly surprised by this recipe, but I did take a few liberties. First of all, I used two types of cheese because #YOLO. I opted for a mixture of sharp cheddar and fontina, but you can really use any kind. When I added the cheese to my mug, I also included a little bit of butter to make the final product super creamy. Let me tell you, this mac 'n' cheese really hit the spot. My puppy agreed. This was his definitive favorite of the eight recipes we tested together.
Recipe #4: Four-Ingredient No-Knead Bread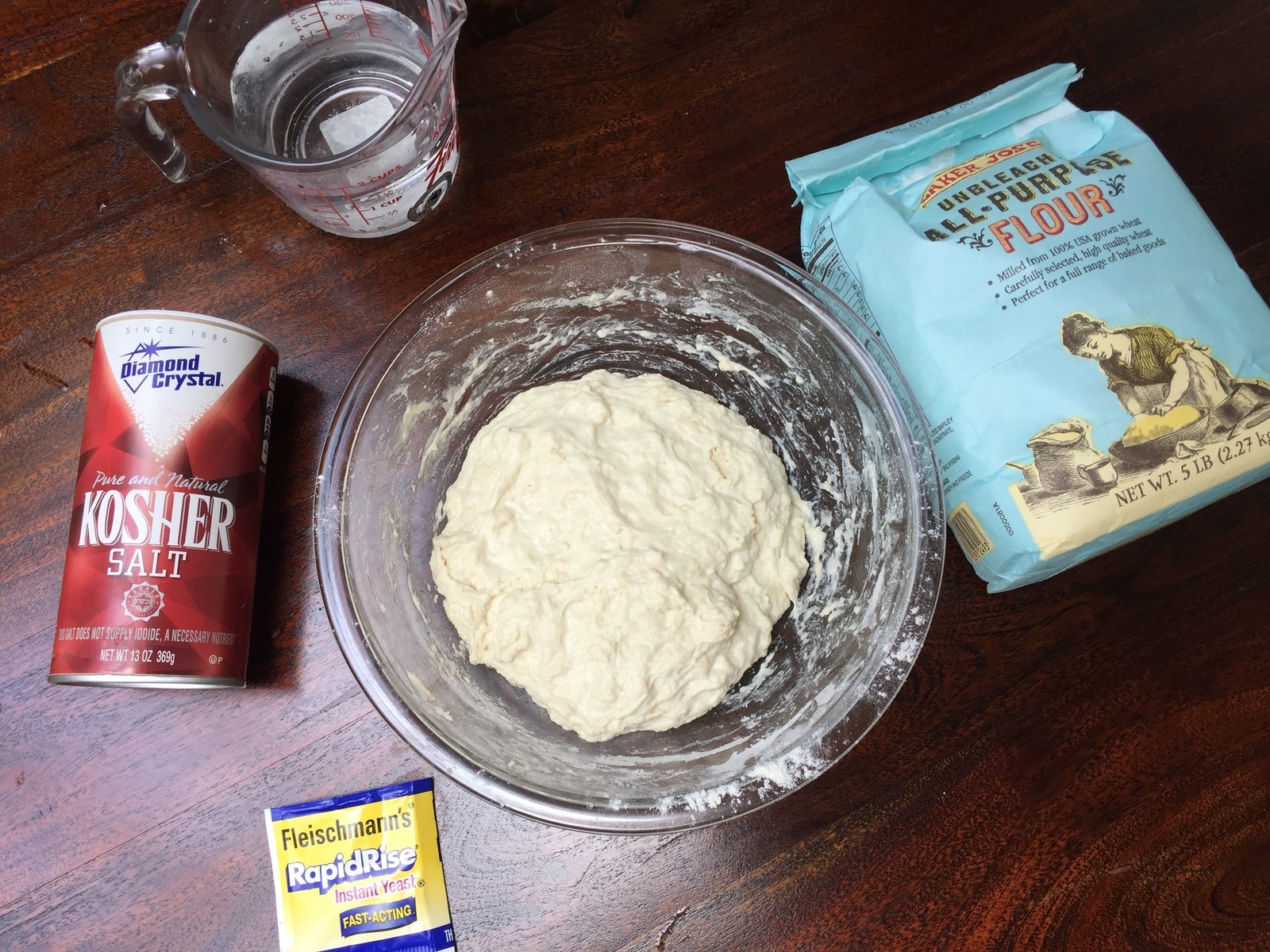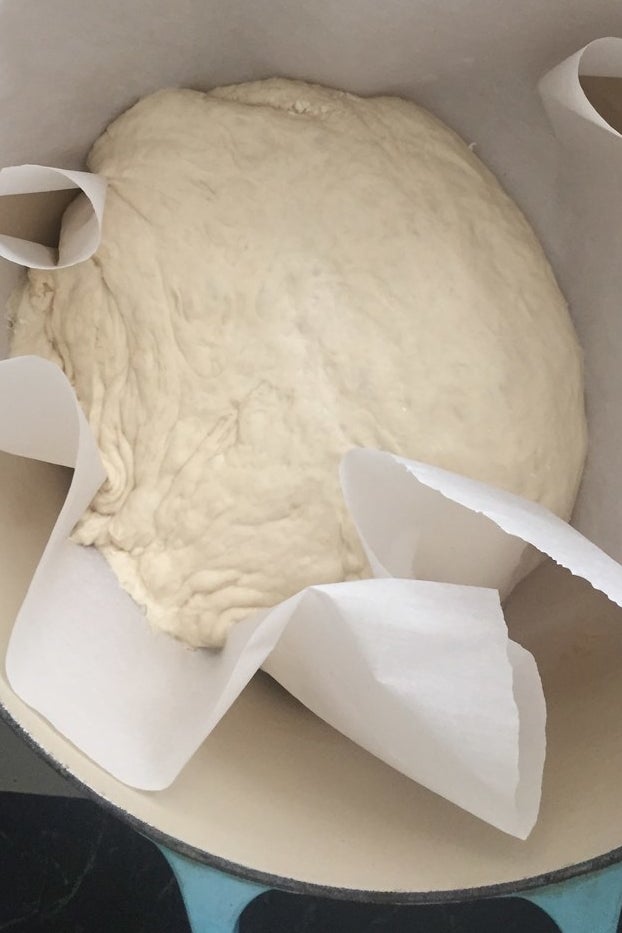 Did it work? OMG OMG OMG YES
The results: Guys, I literally felt like Ina Garten. This bread was SO good. It was golden brown and crusty on the outside, but on the inside it was perfectly moist and doughy. Pretty sure I cried a few tears of joy with my first bite. I served it to my carb-loving boyfriend with a little olive oil and red pepper flakes, and he literally didn't believe that I baked it myself. Suffice it to say, I was impressed with myself. The key to this recipe is that you need to let your pot get CRAZY hot. I used a Le Creuset Dutch oven, but according to Mark Bittman's recipe, you can use any sort of heavy covered pot. You'll heat the pot it in the oven for 30 minutes so it gets nice and toasty before you even put the dough inside.
Recipe #5: Oven-Poached Eggs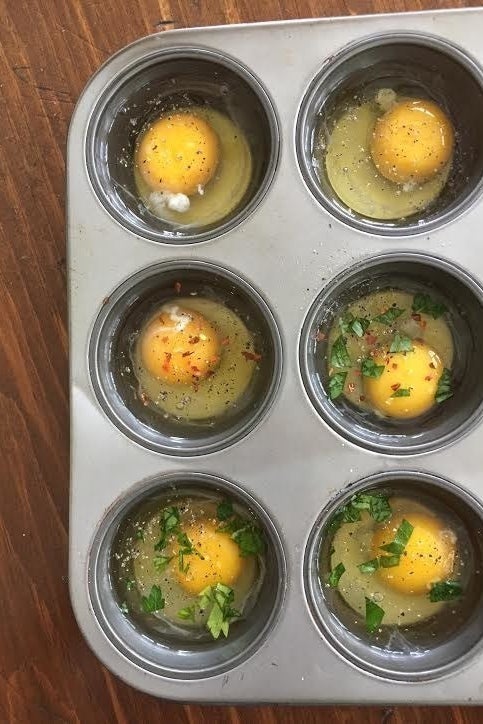 The idea: Poaching eggs is a little intimidating (you know, making that whole whirlpool and cracking an egg inside). BUT apparently you can alleviate all breakfast anxiety by cracking an egg into each cup of a muffin tin and baking them in the oven so they taste poached.
Did it work? Yes! But I let them bake a little too long.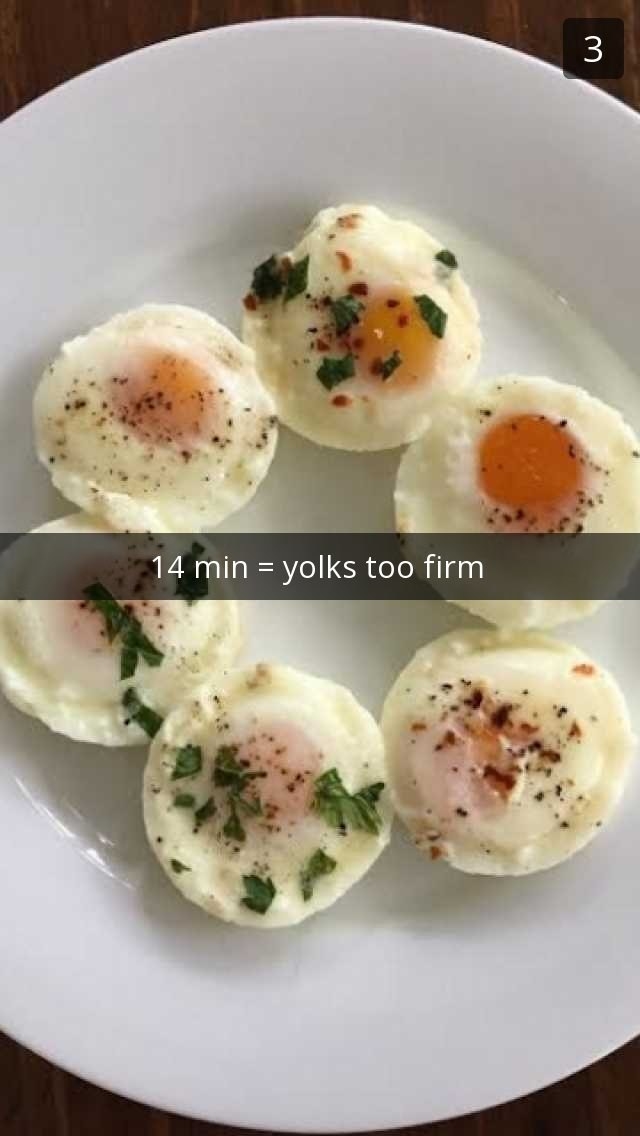 Recipe #6: "Magic" Cake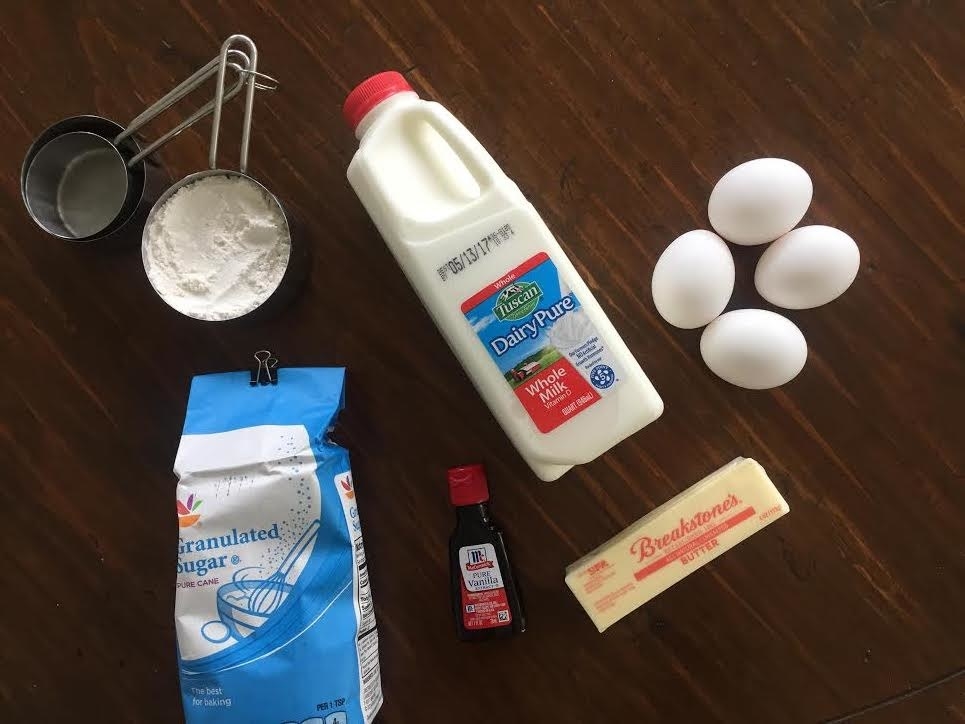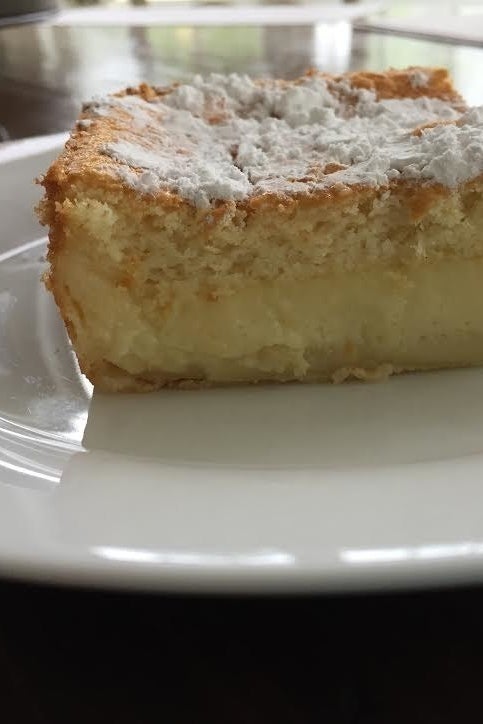 Did it work? Sadly, not quite.
The results: I could make out two layers in my magic cake: One layer tasted like a creamy custard, and the top layer was a cake/custard mix — somewhere between a sponge cake and pudding. It was pretty tasty, albeit a little eggy. After reading more about magic cake, I discovered one major potential flaw in my baking. According to The Kitchn, magic cake needs to sit in the fridge for about four hours to turn out best. Being eager, I cut into the cake right after baking. I also think I could have been more gentle when mixing my yolks into the whipped egg-white mixture. Too much of my fluffy egg whites dissolved, which probably affected the overall texture of the cake.
Recipe #7: Two-Ingredient No-Churn Ice Cream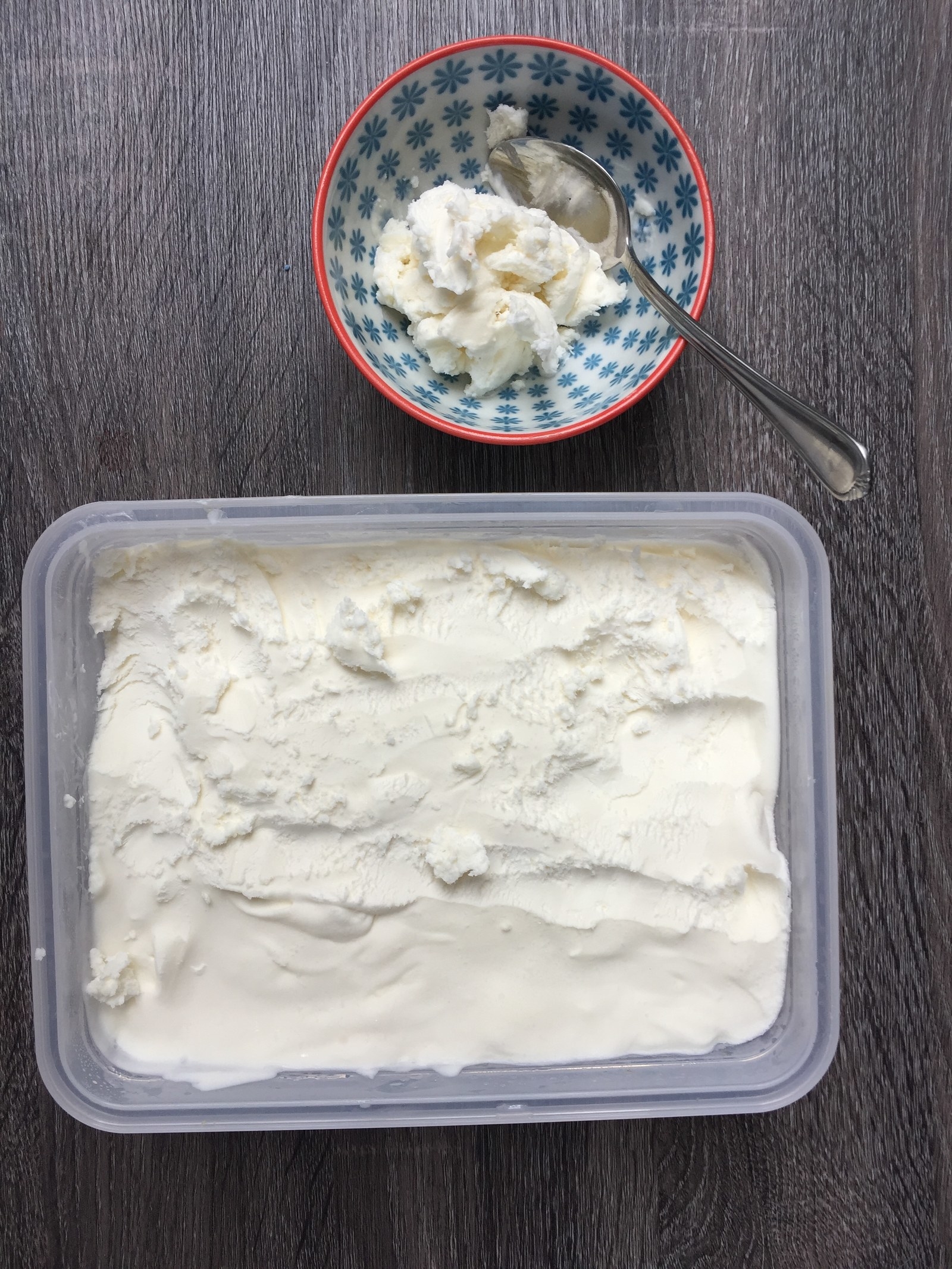 Recipe #8: No-Bake Cake Batter Truffles
The idea: Is it just me, or does the word truffle sound so sophisticated and hard to make? This version calls for two ingredients: A stick of butter and a box of white or yellow cake mix. Oh, and there's no baking required. I figured this was a low-risk, high-reward situation that I just had to try.
Did it work: Absolutely...if you like cake batter.
The results: Literally all that went into this recipe was melting a stick of butter and stirring it into cake mix. I added rainbow sprinkles, because what is cake batter without sprinkles? After rolling the batter into balls, they firmed up pretty quickly. They tasted exactly like cake batter, so if that's your thing, go forth and eat cake.