I Tried Vegan Eggs That Supposedly Look And Taste Exactly Like The Real Thing
Here's what to know before you try them.
Hey, I'm Hannah, and let me start off by saying that I am not a vegan. BUT I am always looking for amazing products and recipes that will help me cut back on dairy and meat.
So when I read about these new plant-based eggs that are about to hit grocery stores across the country, I was curious to try them for myself.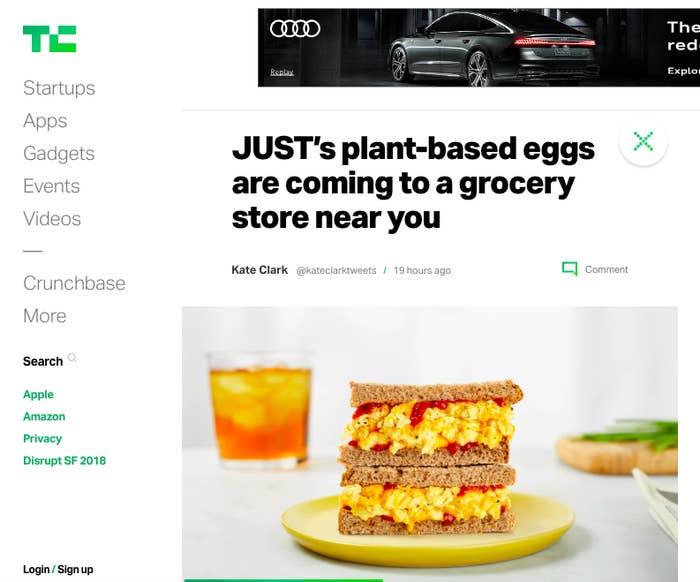 Eggs are one of my favorite foods, and I eat them all the time — in veggie-packed omelets, soft-boiled in soups, and poached on avocado toast. But my absolutely favorite way to eat eggs is scrambled.
So I got my hands on Just's new vegan "eggs," and I have to say I was very skeptical at first. The photos online looked way too good to be true — the vegan eggs looked pretty much identical to real scrambled eggs.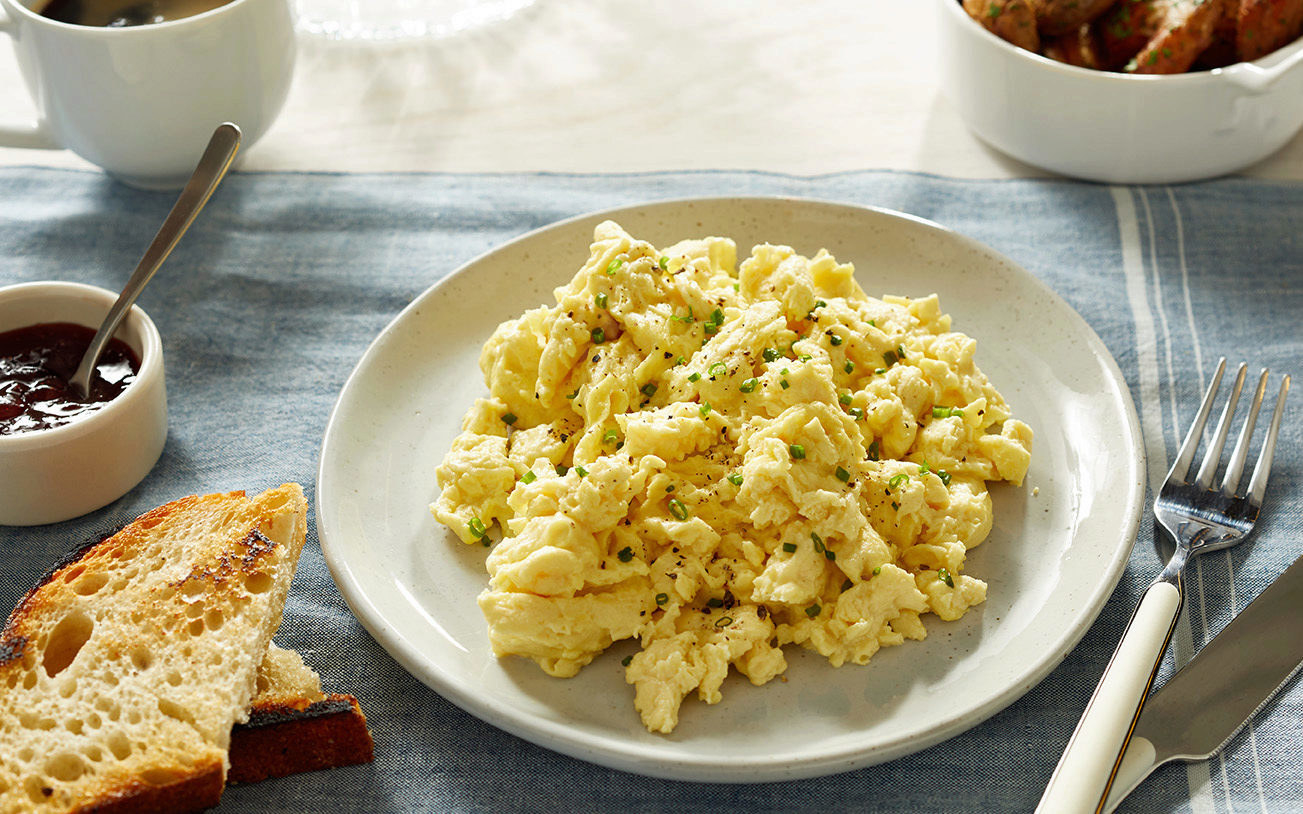 Just eggs are made from mung beans, a legume that gelatinizes when it cooks, in addition to turmeric, which gives the vegan eggs their color.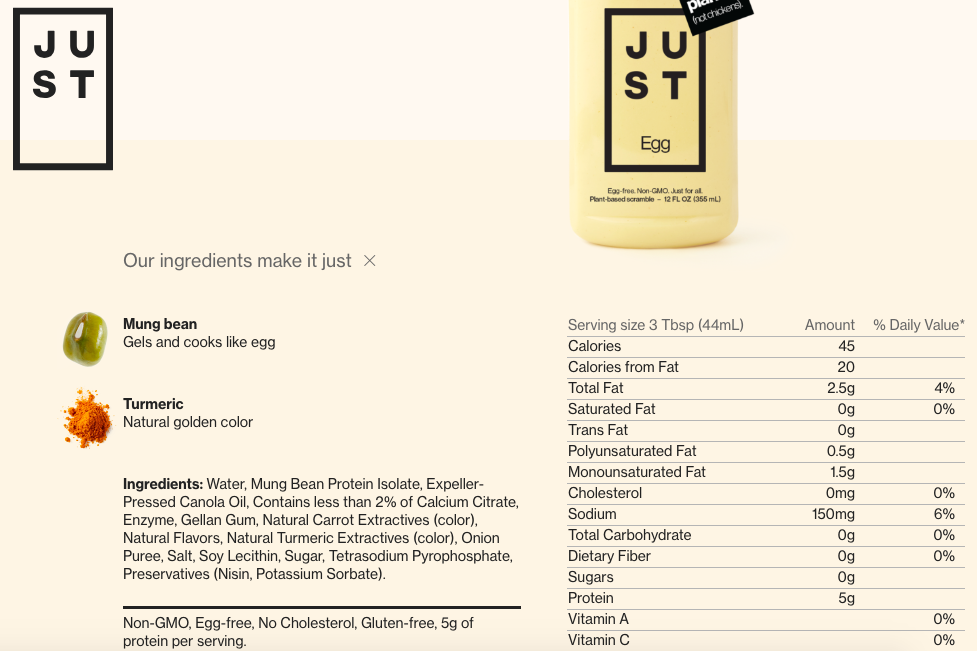 But let's get to the most important questions: How do you cook this stuff? And how does it actually taste?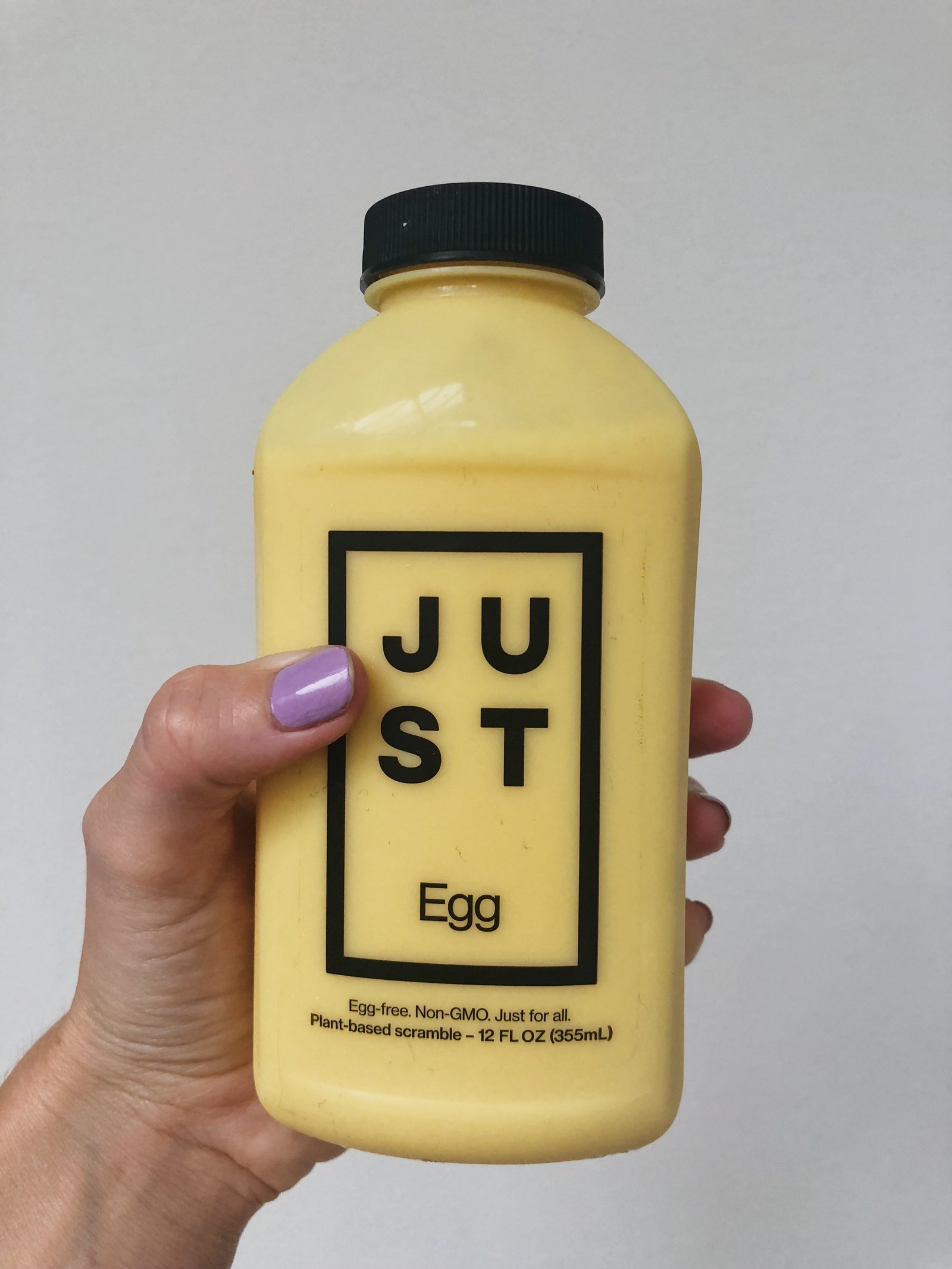 According to the package instructions, you cook the Just eggs the same way you'd make any scrambled eggs. So I grabbed some olive oil, salt, and pepper from my pantry.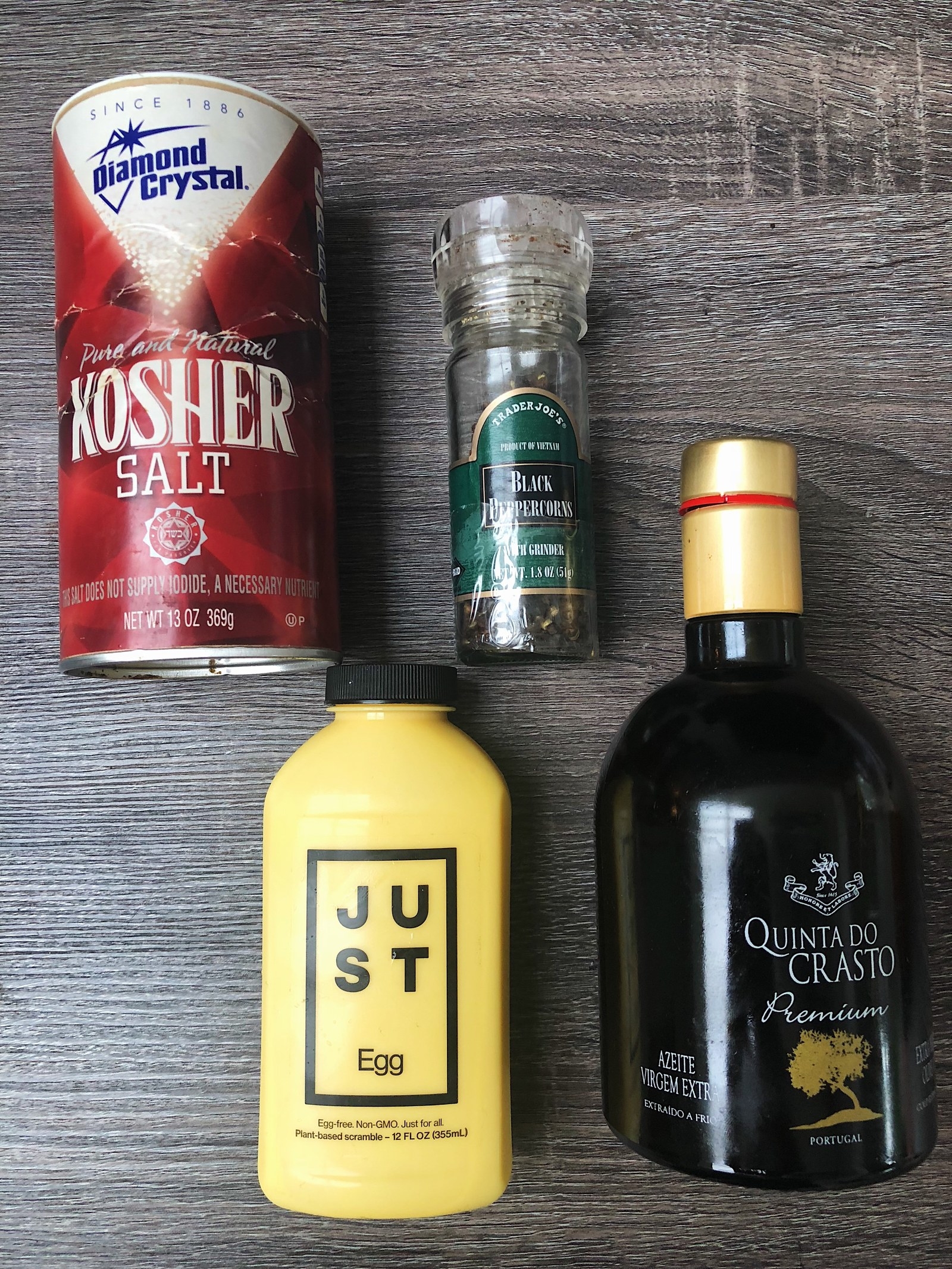 When you first pour the vegan eggs into a frying pan, they're very loose and runny — a bit more watery looking than regular beaten eggs. But they quickly firm up as they cook.
After about three minutes, they looked strikingly similar to scrambled eggs — the color, the texture, everything.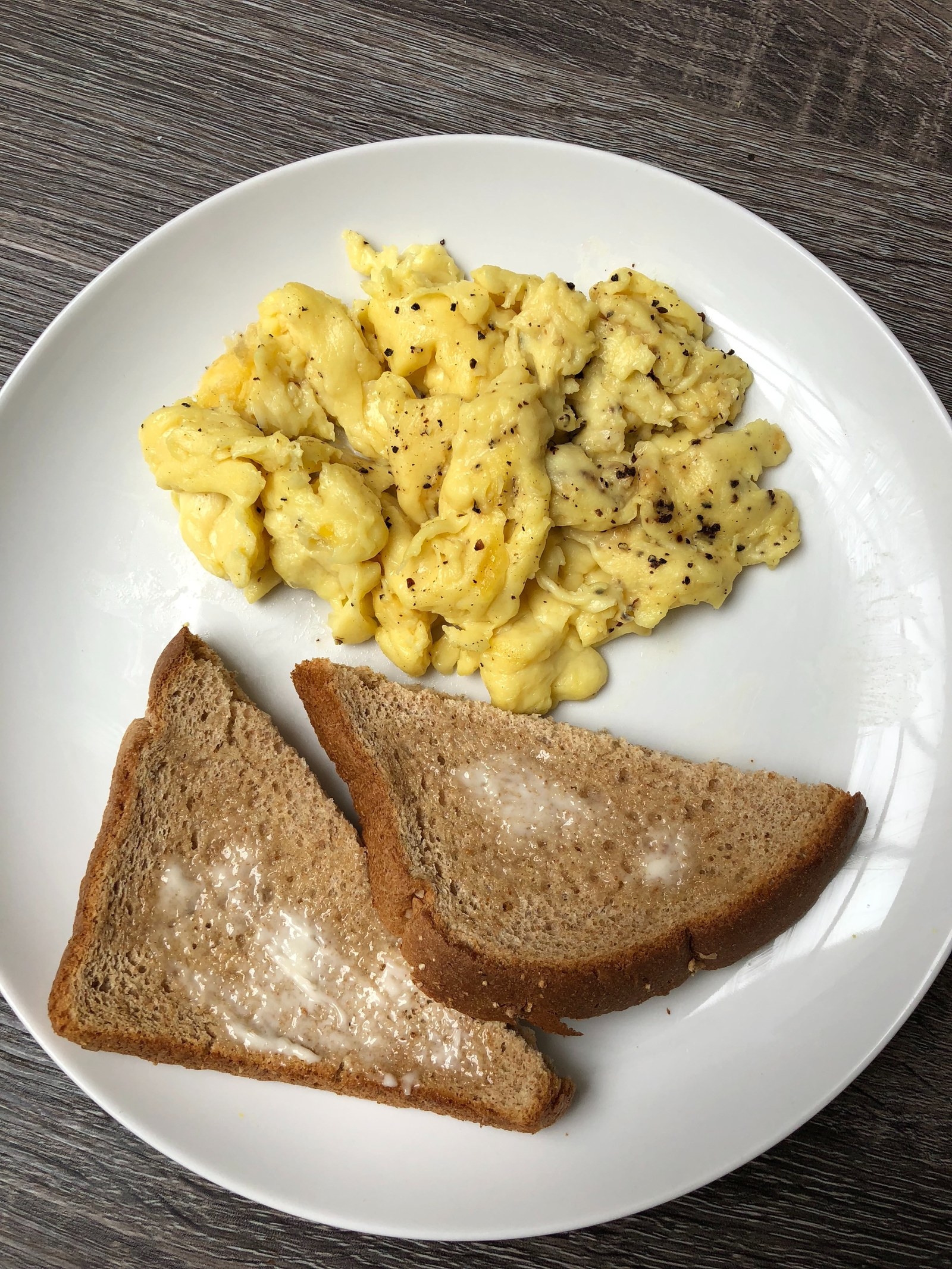 As for the consistency, they were similar to scrambled eggs. They were a bit firmer than your typical light and airy scramble, but still moist. If you're like me and you prefer your scrambled eggs a little undercooked and just slightly runny, you may not love this vegan version.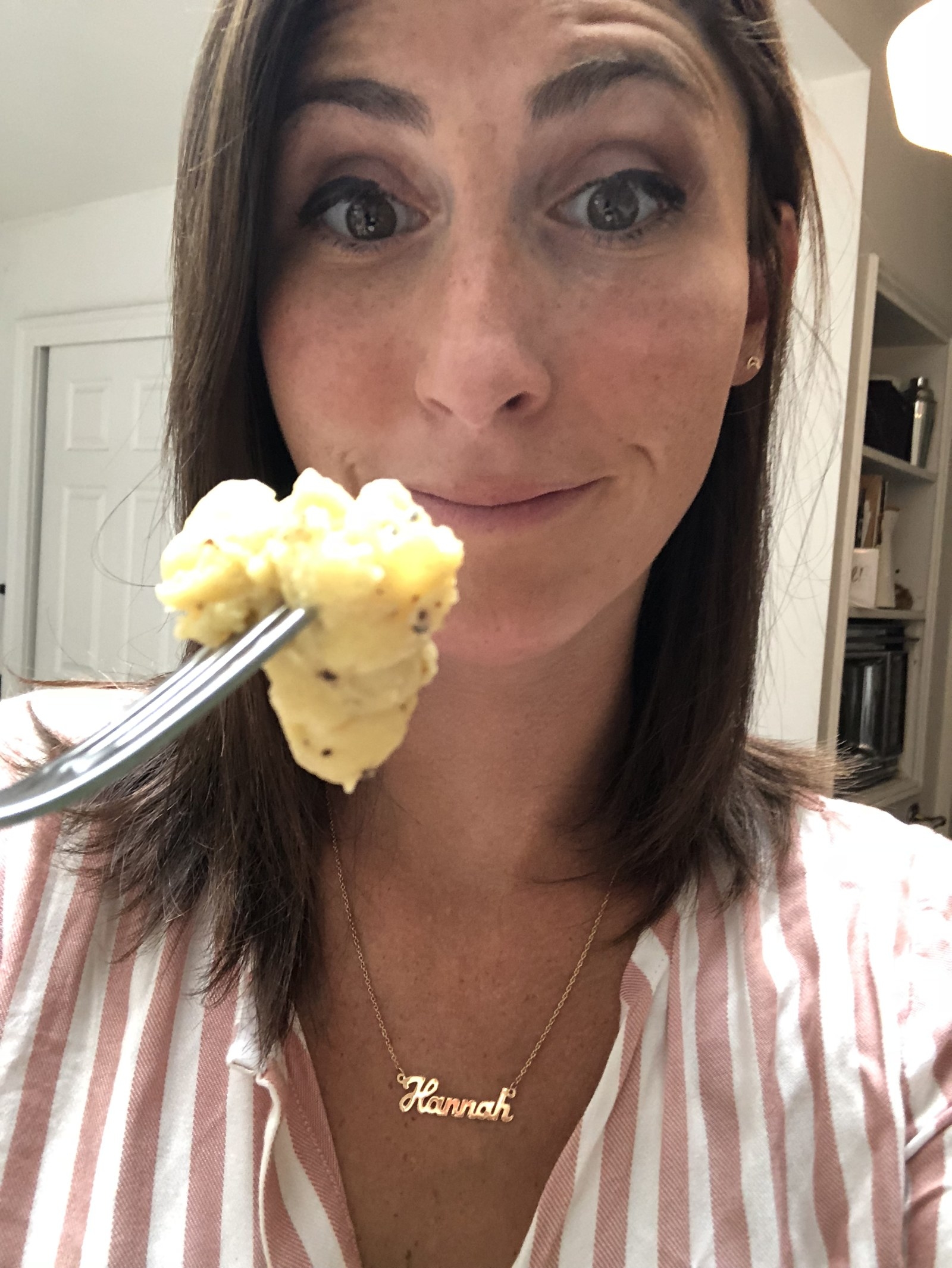 BUT they were good...much better than I was ever expecting. And the flavor was insanely similar to that of real scrambled eggs, just a bit less creamy.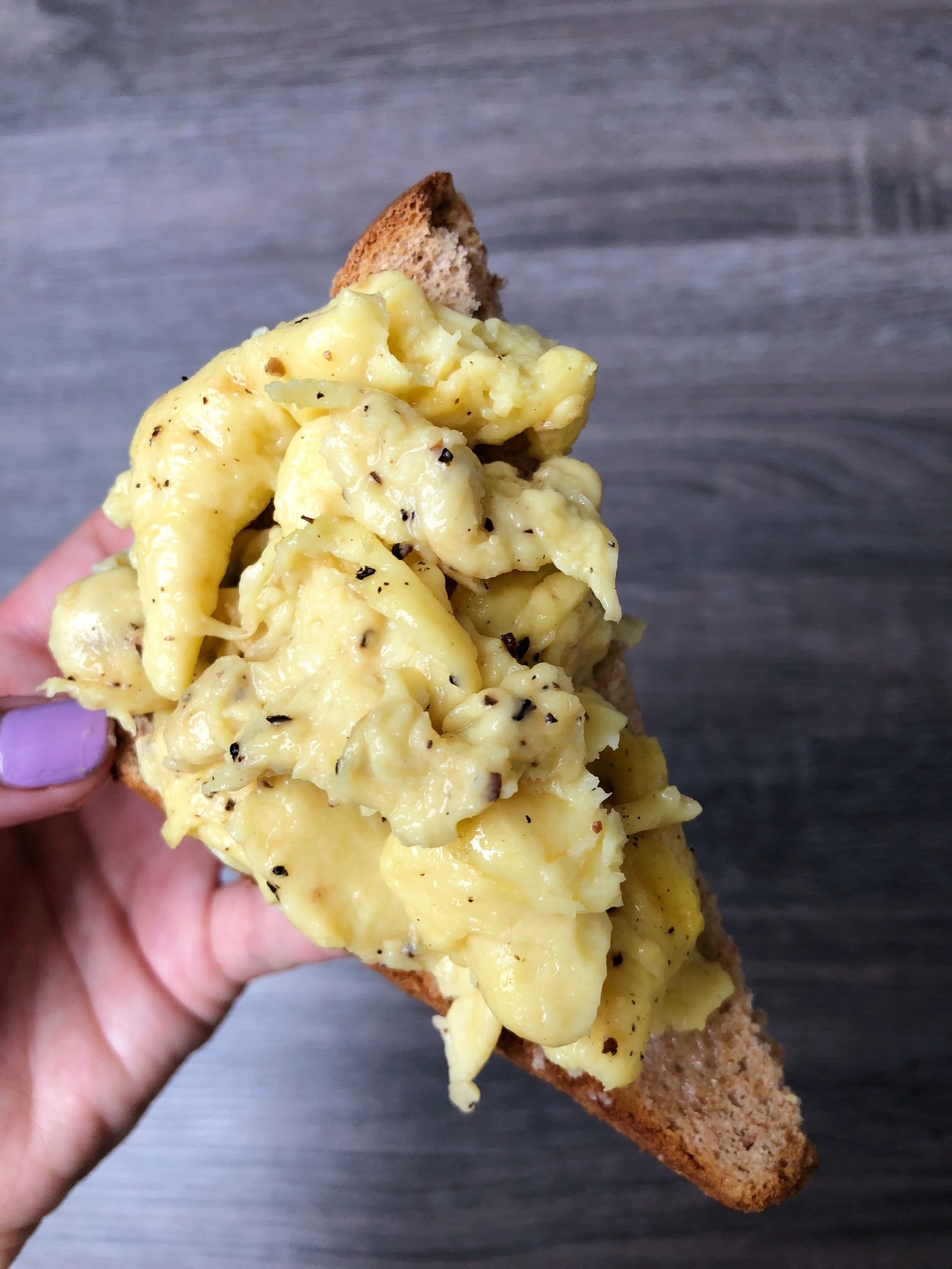 Even my dog, Hudson — who always runs to my side as soon as he sees a plate of scrambled eggs — was convinced by the Just eggs. He happily gave them a try.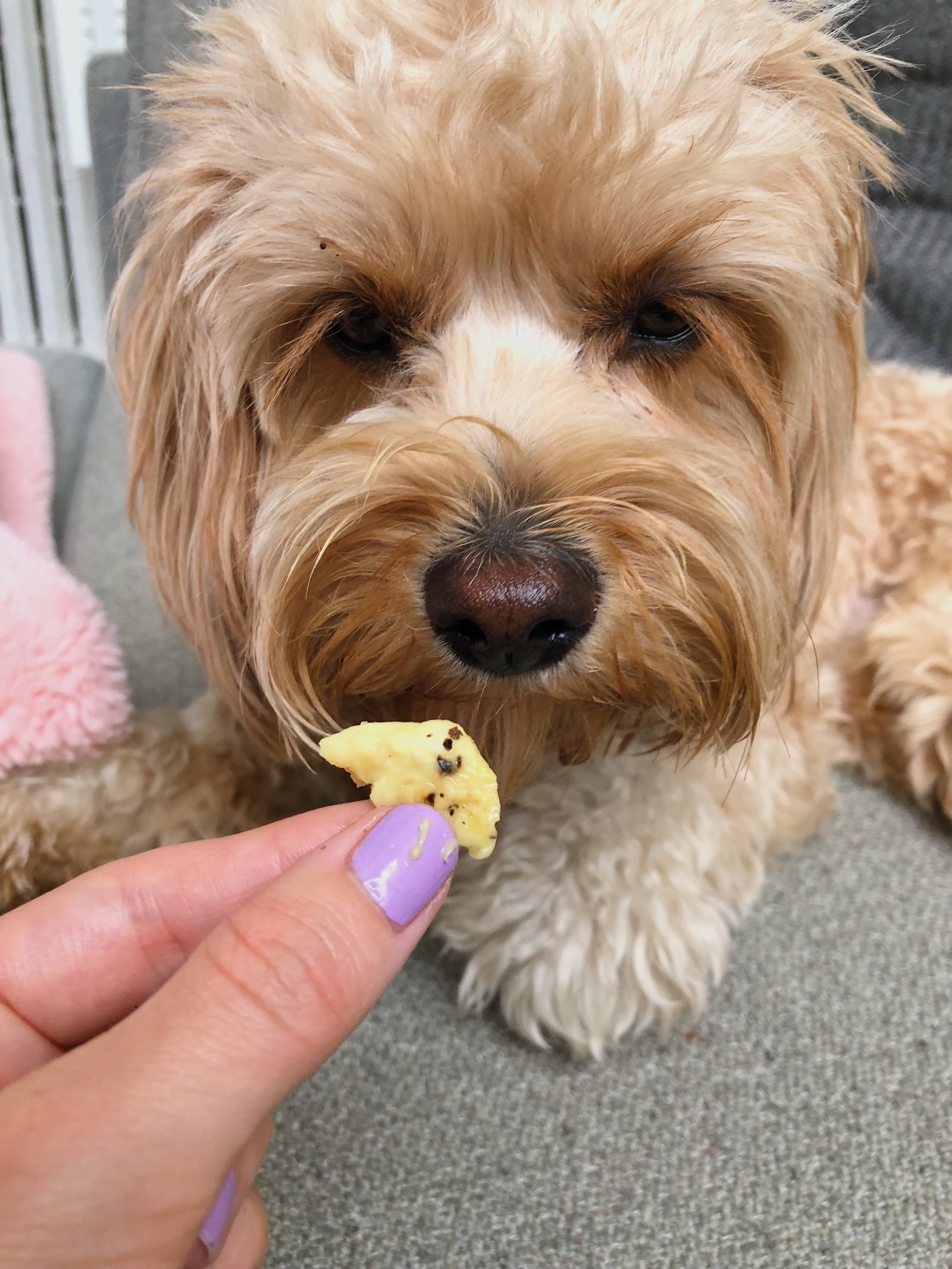 TL;DR: The Just vegan eggs completely defied my expectations. They honestly tasted just like regular scrambled eggs, and the consistency was similar too, but not identical.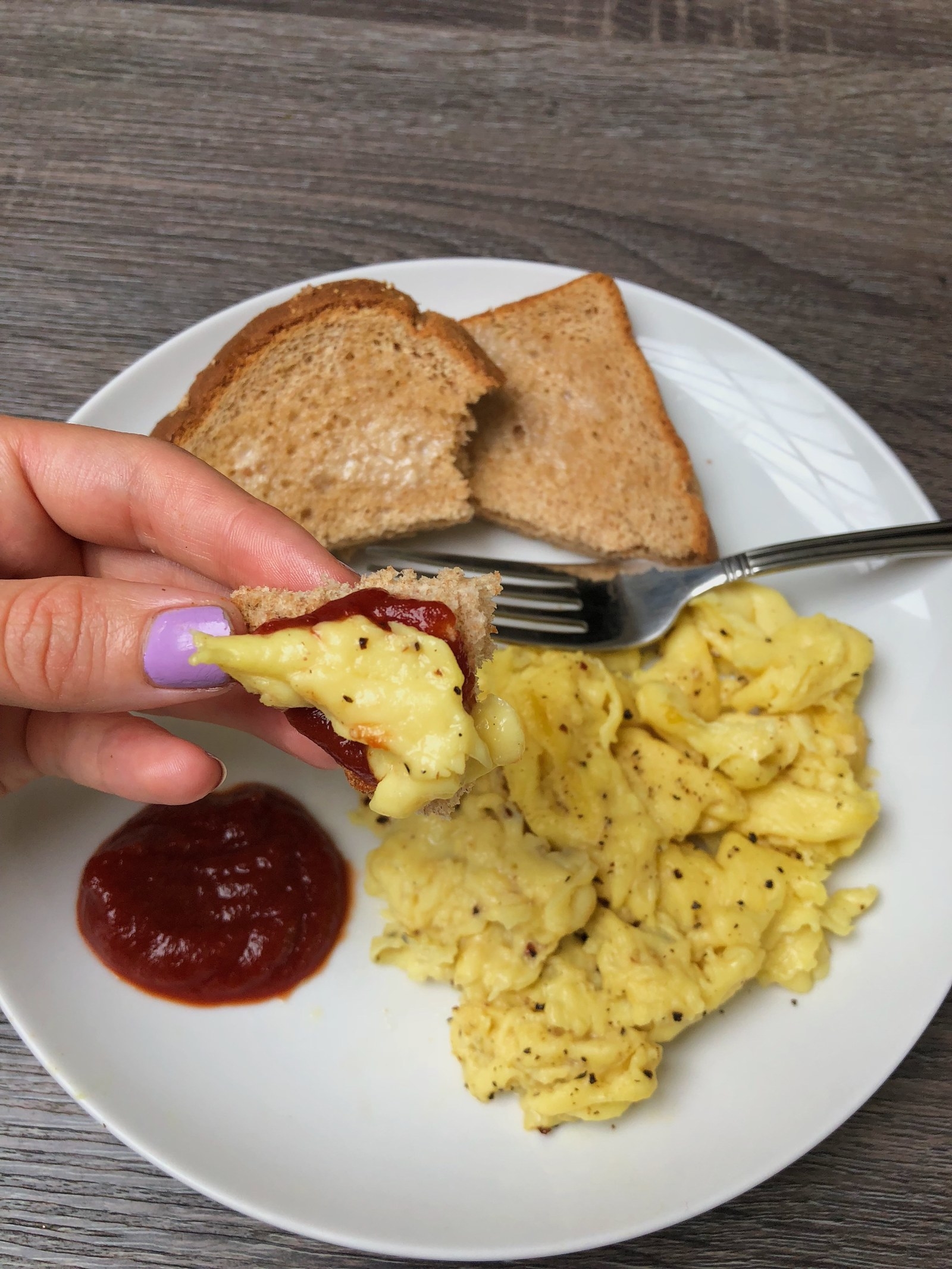 If you're hoping to try Just eggs, you're in luck. You can find where they're available online. And the company announced that next month they'll be available in grocery stores in Iowa, Indiana, Ohio, and across the Midwest, and soon after that, they'll be available nationwide.