I'd never owned one before, and it has always been the single piece of furniture I desperately wanted. So when I recently moved into a new apartment, buying a bar cart was one of my first priorities. And when my prized bar cart was finally delivered, I was beyond excited to stock and decorate it.
So I talked to Shannon Tebay, the head bartender at Death & Co., in Alphabet City Manhattan, which is known as one of the best cocktail bars in the whole country. I wanted Shannon to tell me exactly what every cocktail enthusiast should have on their at-home bar cart. Keep reading for some of her tips.
Start off with one of each major spirit category, so think: gin, rum, tequila, mezcal, bourbon, rye, scotch, Irish whiskey, brandy, vodka, etc.
If you love a certain bottle of vodka, gin, or whiskey, go with that. But Shannon recommends buying bottles that are versatile enough to work well in various styles. For instance, Beefeater Gin, she says, is a gin that works well in many different drinks from martinis and negronis to gimlets.
Reyka is one very neutral vodka perfect for making cocktails, and for a whiskey, opt for something like Basil Hayden's. For tequila, Casamigos makes a super delicious blanco and mezcal I've been absolutely loving.
You'll also need some cocktail modifiers, which are basically extra ingredients that add flavor. First order of business is vermouth: Shannon says you'll want a dry vermouth (for martinis), sweet vermouth (for negronis), and blanc vermouth.
She also suggests buying one herbal liqueur (like Aperol, Campari, or Chartreuse) and one fruity liqueur (maybe Grand Marinier or Saint Germain). With these few ingredients you'll be able to make hundreds of creative twists on classic cocktails, she explains. Think about the kind of drinks you like best and go from there.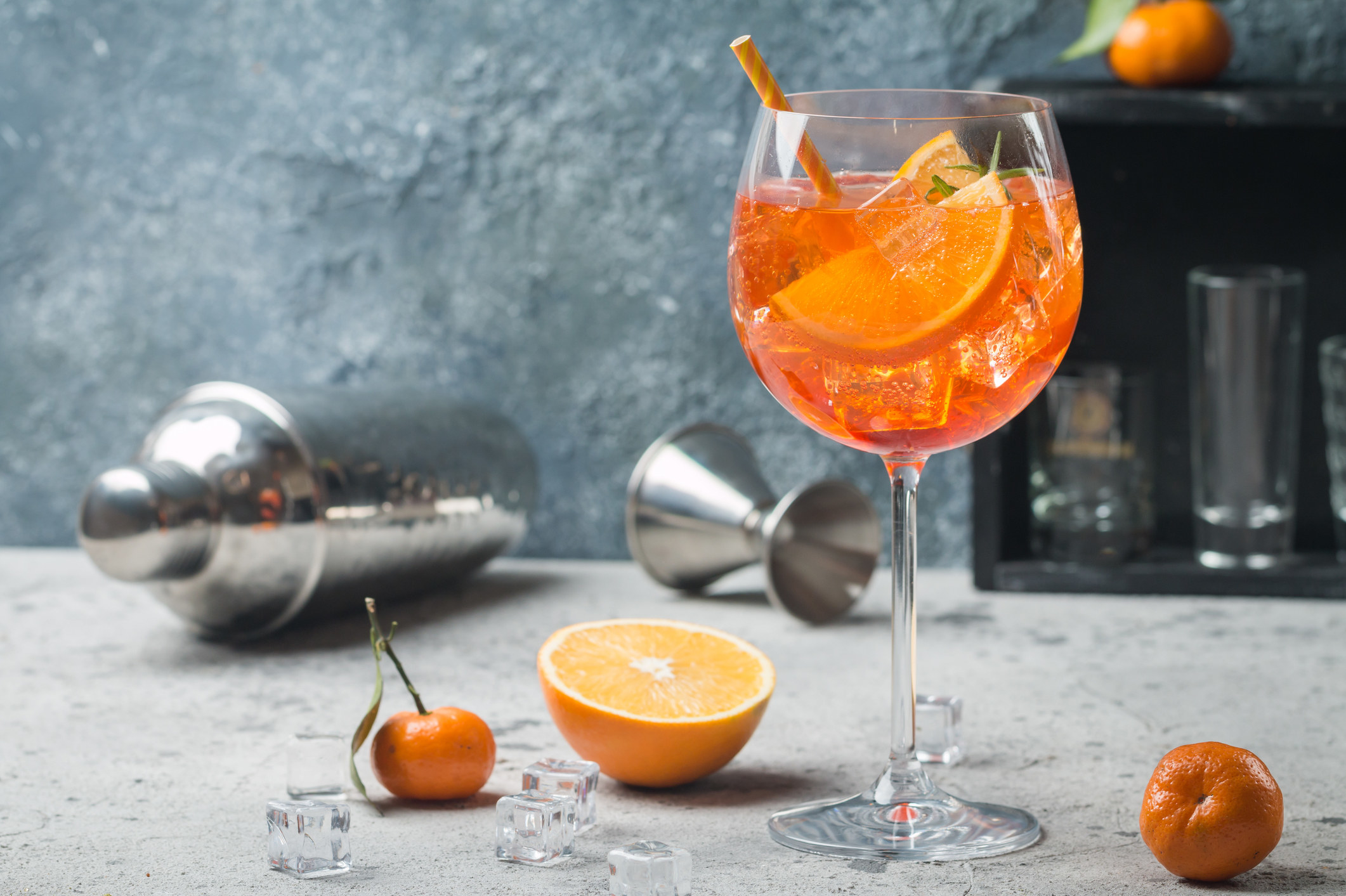 Next up are bitters, a few drops of which add tons a flavor to a drink. Shannon recommends you have Angostura bitters, Peychauds bitters, and some variety of orange bitters on hand. There are so many different bitters out there, so if you're overwhelmed, try Bitter Truth Celery Bitters or Bitter End Moroccan Bitters, two of Shannon's go-tos.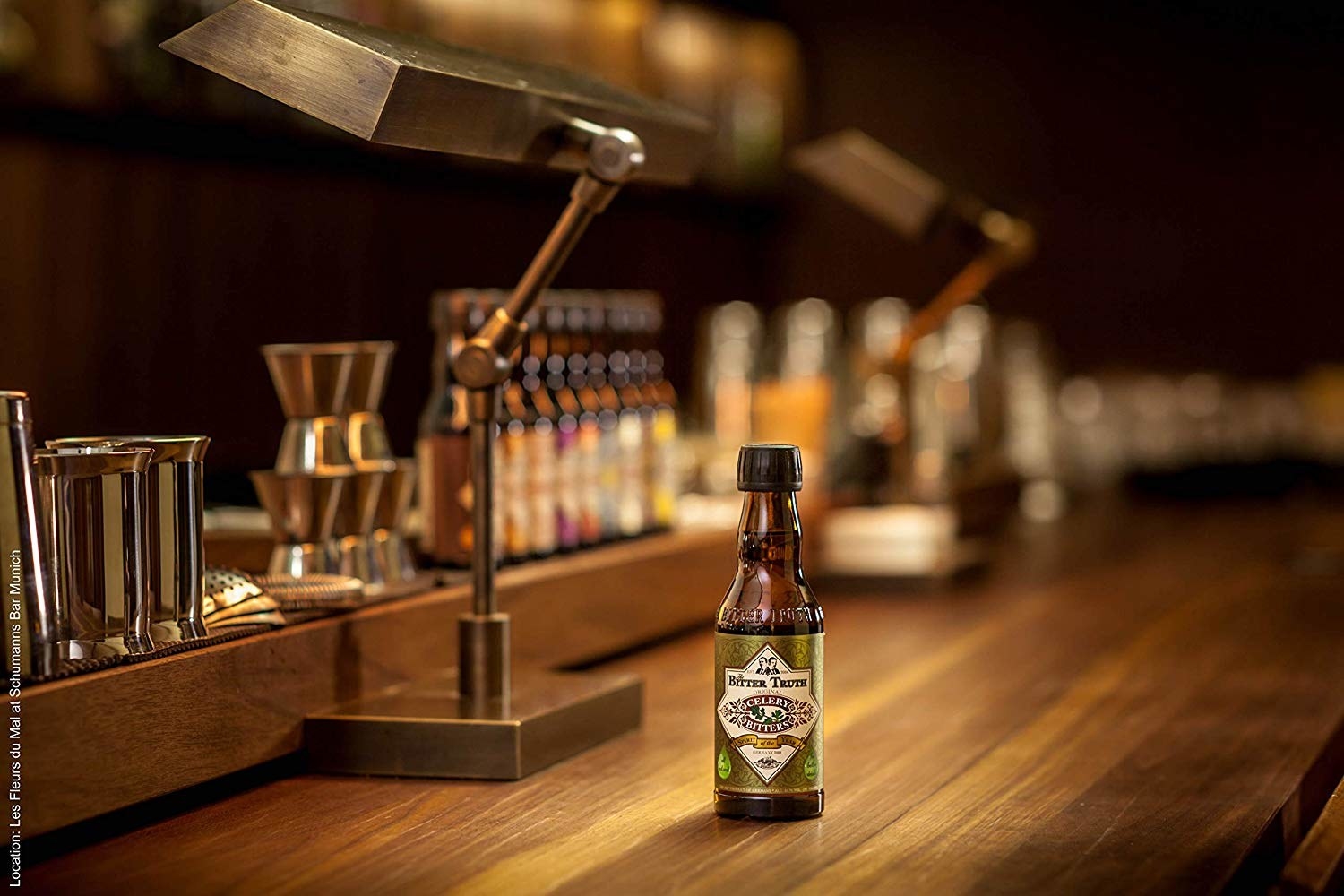 Now you'll need glasses to serve all those cocktails in, and according to Shannon there are four styles of glassware you should have at home: Rocks glasses, Collins, martini glasses, and coupe glasses.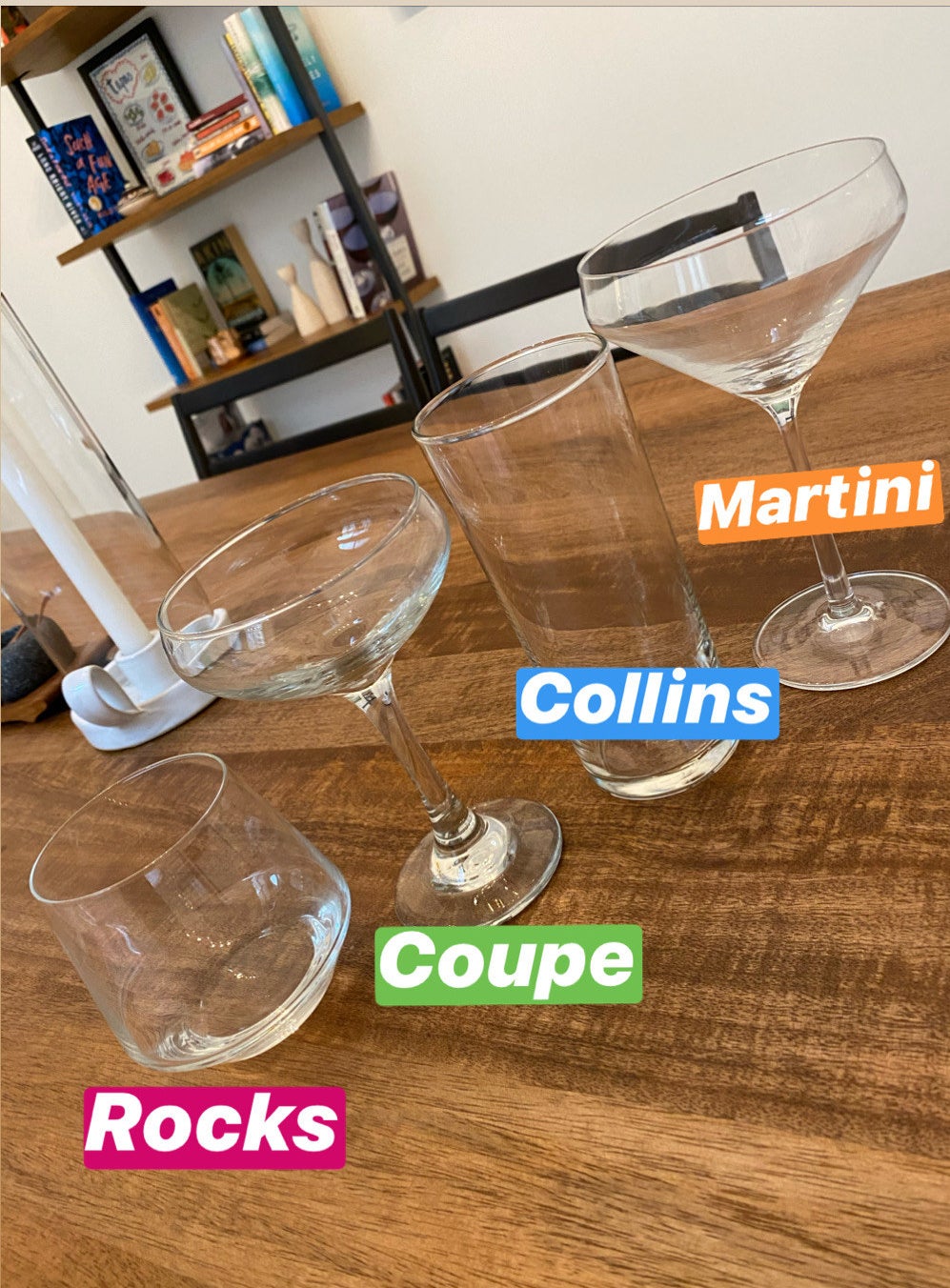 And finally, you'll need some bar tools. The essential drink-making tools, Shannon explains, are a stirring spoon, a strainer, mixing glasses, a cocktail shakers, a muddler, a jigger, a hand juicer, and a paring knife. Often, most of these tools come in a single handy set.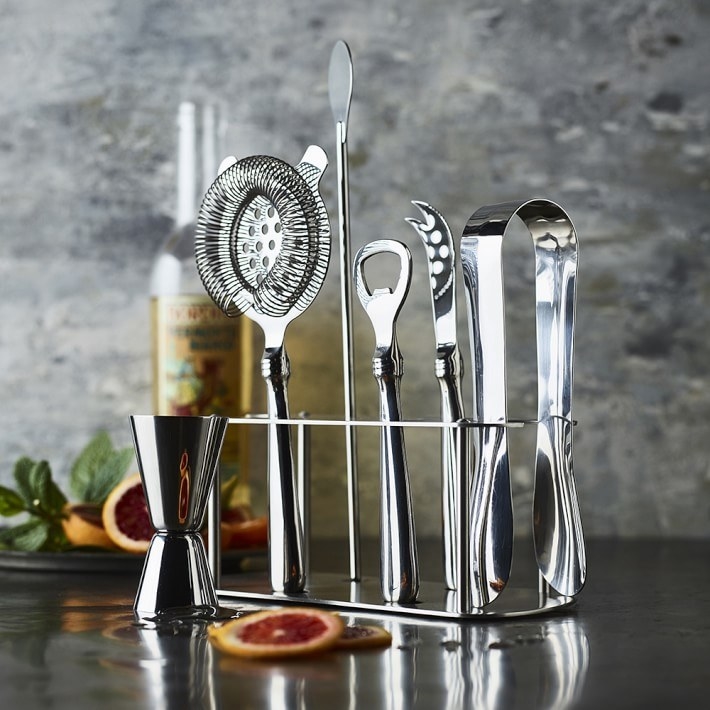 Once you have the essentials, get creative and stock your bar cart with cute accessories like mixology books, cocktail-scented candles, a vase of flowers, or an ice bucket to add personality and a pop of color.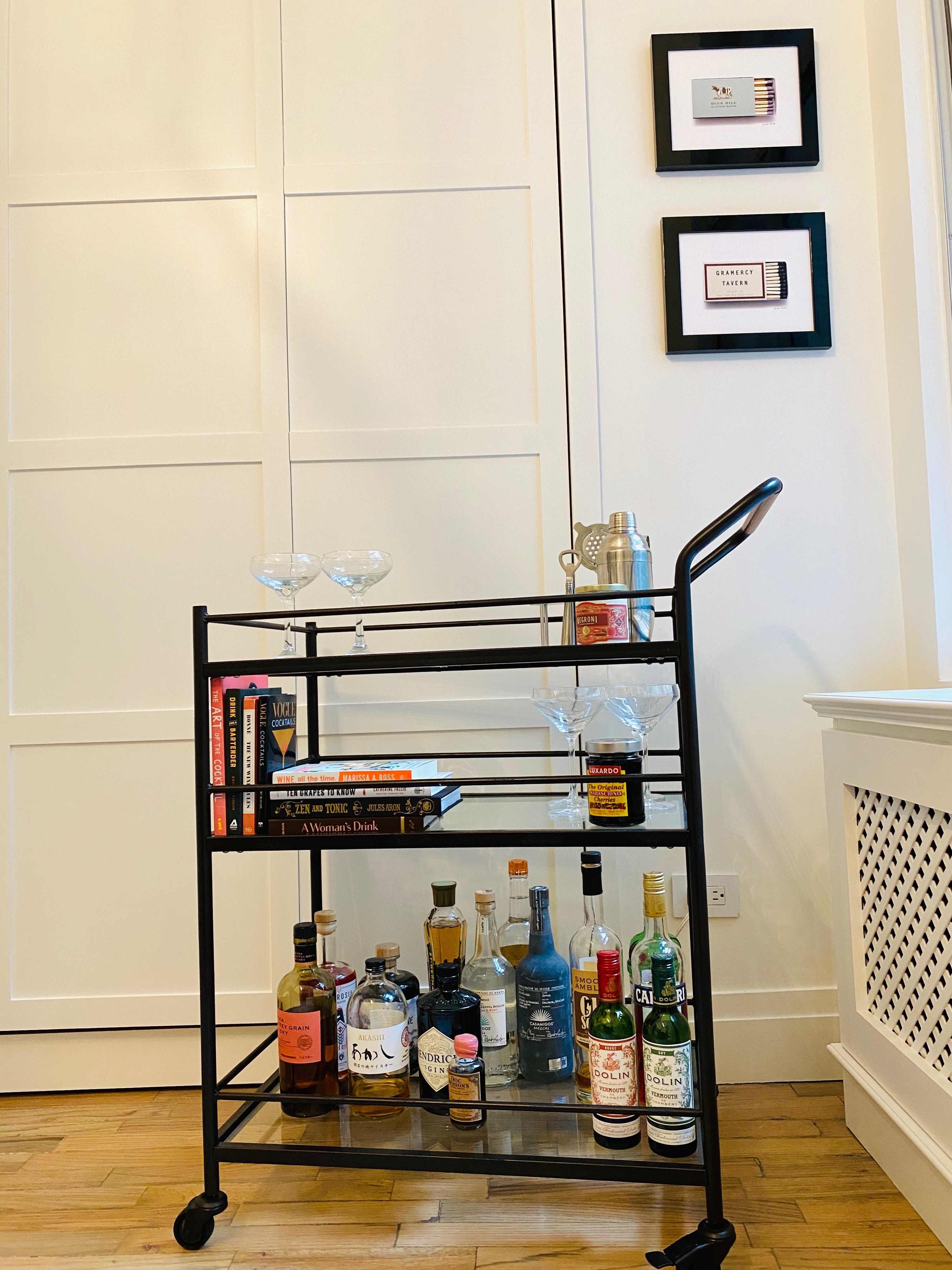 Ready to build your own bar cart? You can find one at lots of different price ranges.
And now, let us drink. Cheers!