If you've ever traveled to Spain or eaten at a Spanish restaurant, you've probably come across pan con tomate, a simple appetizer of grilled bread that's rubbed with garlic and tomatoes.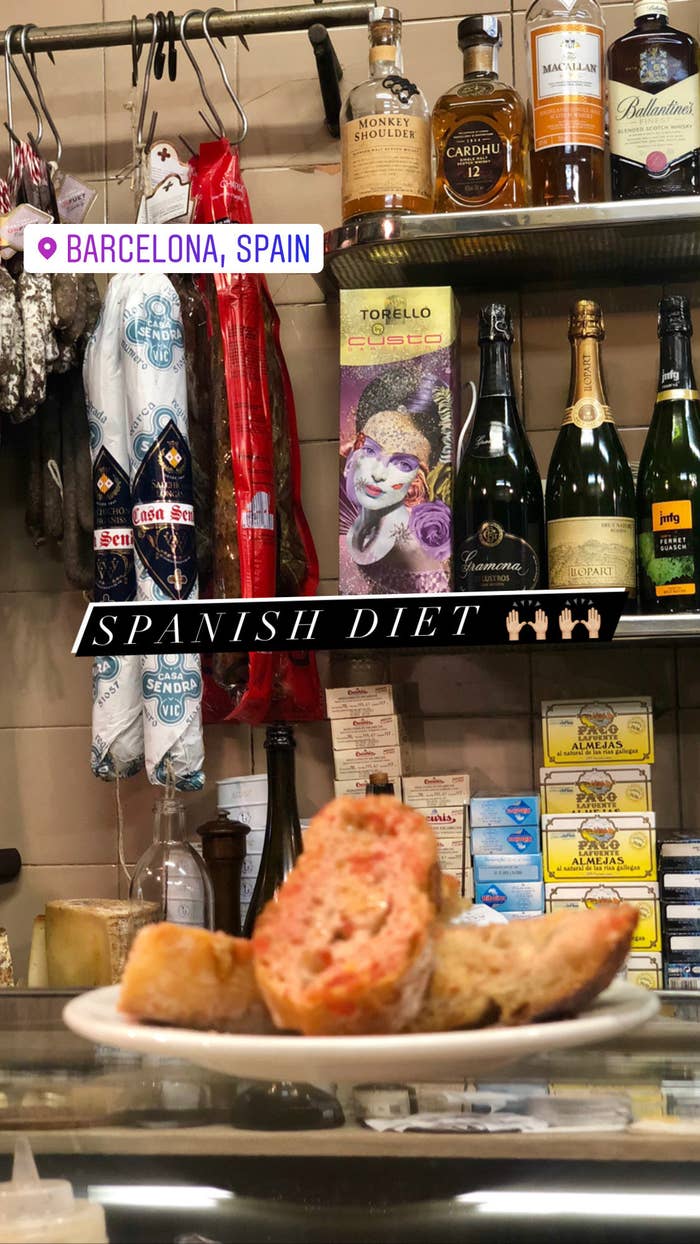 I lived in Barcelona for several months, and tomato bread (or pa amb tomàquet as it's called in Catalan) was a staple of my diet. I ate it pretty much every single day.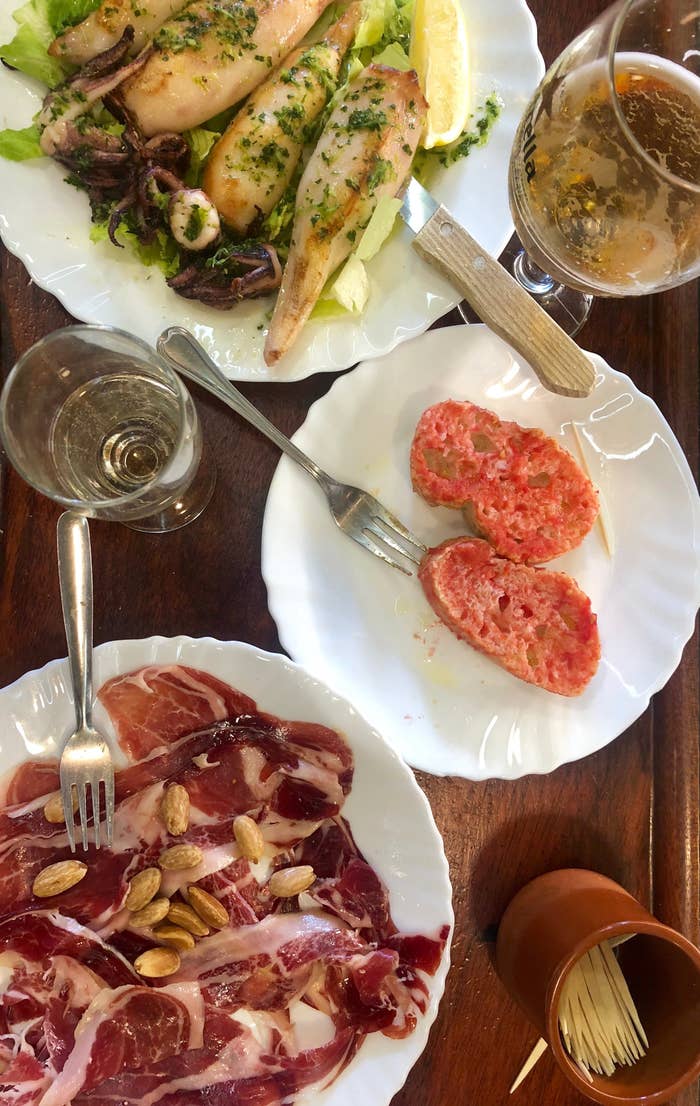 Then I realized just how easy it is to prepare delicious pan con tomate at home, and I haven't stopped making it since. Interested in trying it for yourself? Here's how!
You only need a few basic ingredients: crusty bread, ripe tomatoes, garlic, salt, and extra virgin olive oil. I also sometimes add sherry vinegar or red wine vinegar for a little extra tanginess, even though it might not be traditional.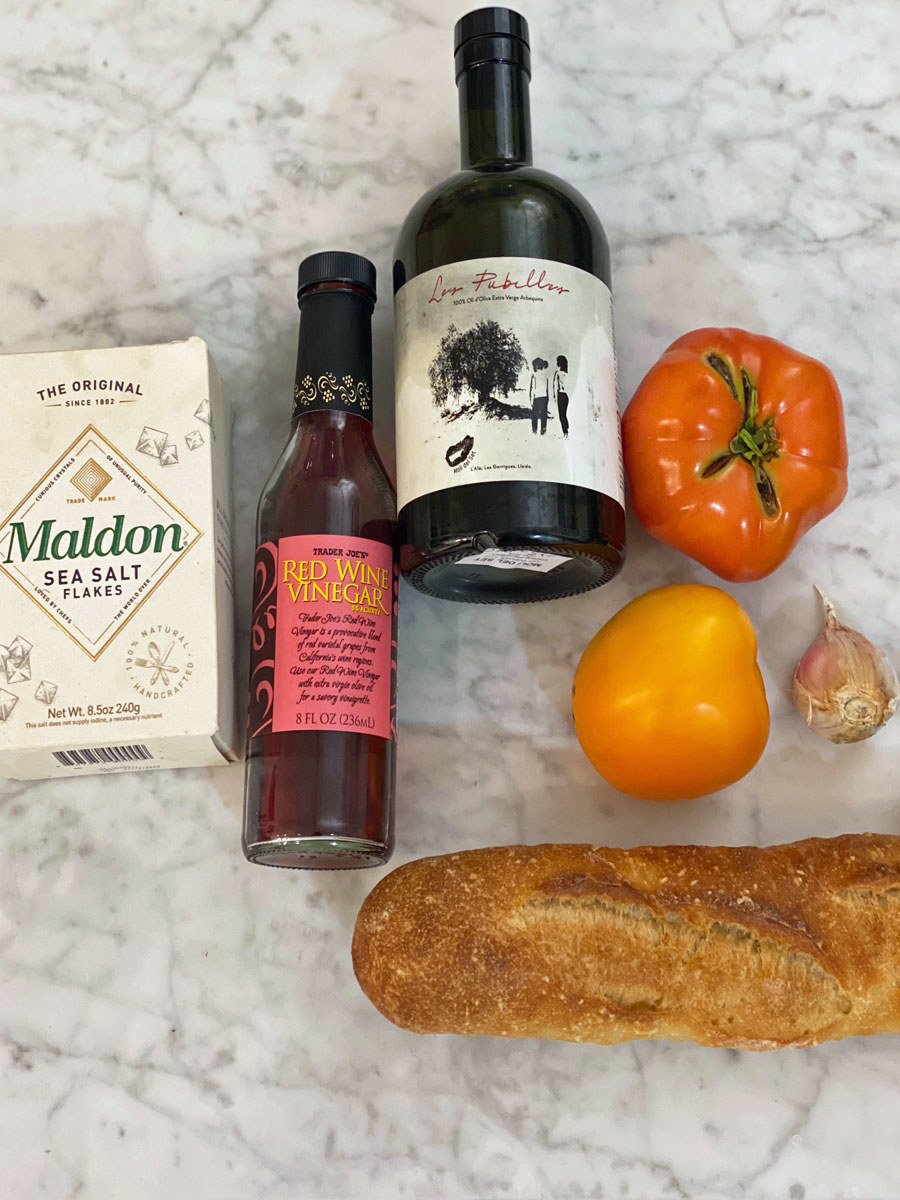 First, cut the bread into slices (about one or two inches thick). Toast the bread in the oven, on the stove-top or in a toaster oven.
Now it's time to make the tomato sauce. Using a grater (I've found using a box grater is easiest but not necessary), grate the tomatoes.
Then take a few cloves of garlic and grate it into the tomato sauce. Using a microplane makes this step a breeze.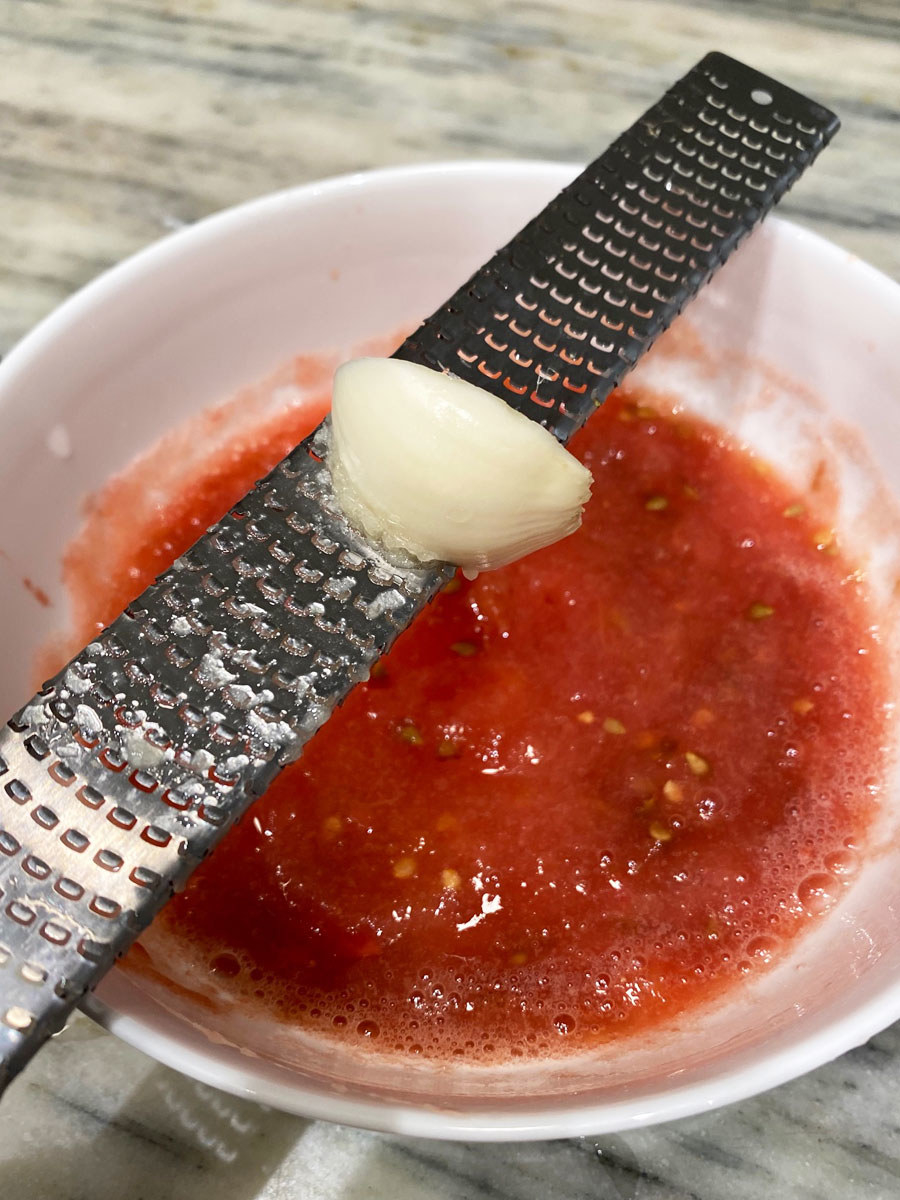 Mix the garlic into the tomato sauce and season it with sherry or red wine vinegar, a healthy dose of extra virgin olive oil, and a sprinkle of salt.
Now that you have your toasted bread and your tomato sauce, it's time to assemble.
Working one piece of bread at a time, take a scoop of the the tomatoes and schmear it on the bread. You want each slice of bread to be topped with a thin, juicy layer of the garlicky sauce.
That's all there is to it! I love serving pan con tomate as an app with manchego cheese and jamon serano on top. Or I make it with whatever tapas-style dinner I'm cooking like shrimp in garlic sauce, shishito peppers, or grilled mushrooms.
You might not be able to travel to Spain right now, but you can get a little taste of Barcelona in your own kitchen. If you decide to make pan con tomate, tell me how it turned out in the comments below!