I Tried A Bunch Of Boozy Party Hacks And Found The Legit Ones
Happy summering.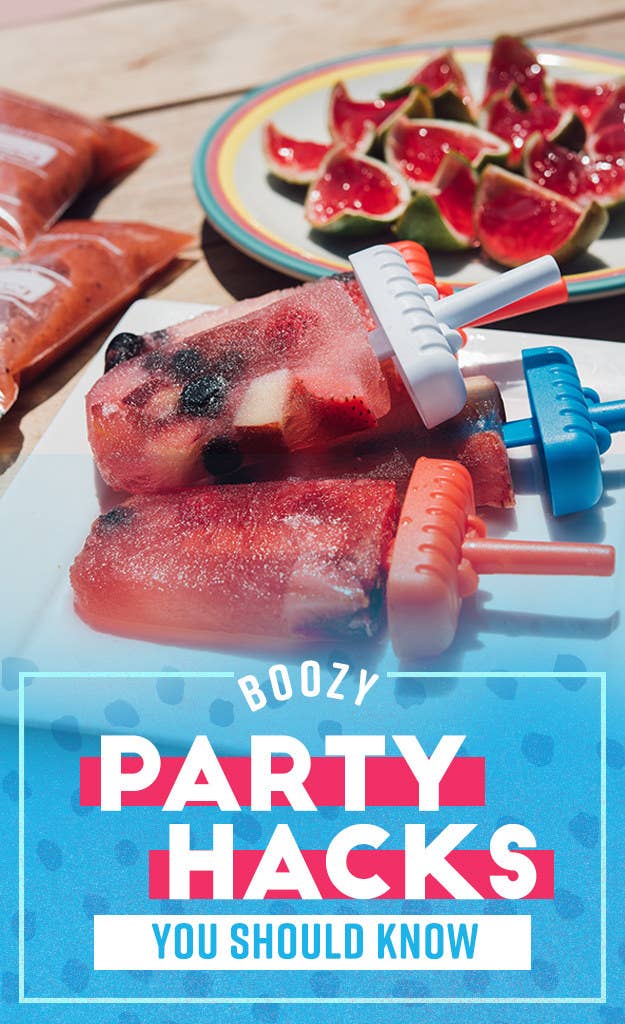 Hey! I'm Hannah from BuzzFeed's food team, and I love wine...a lot. 🍷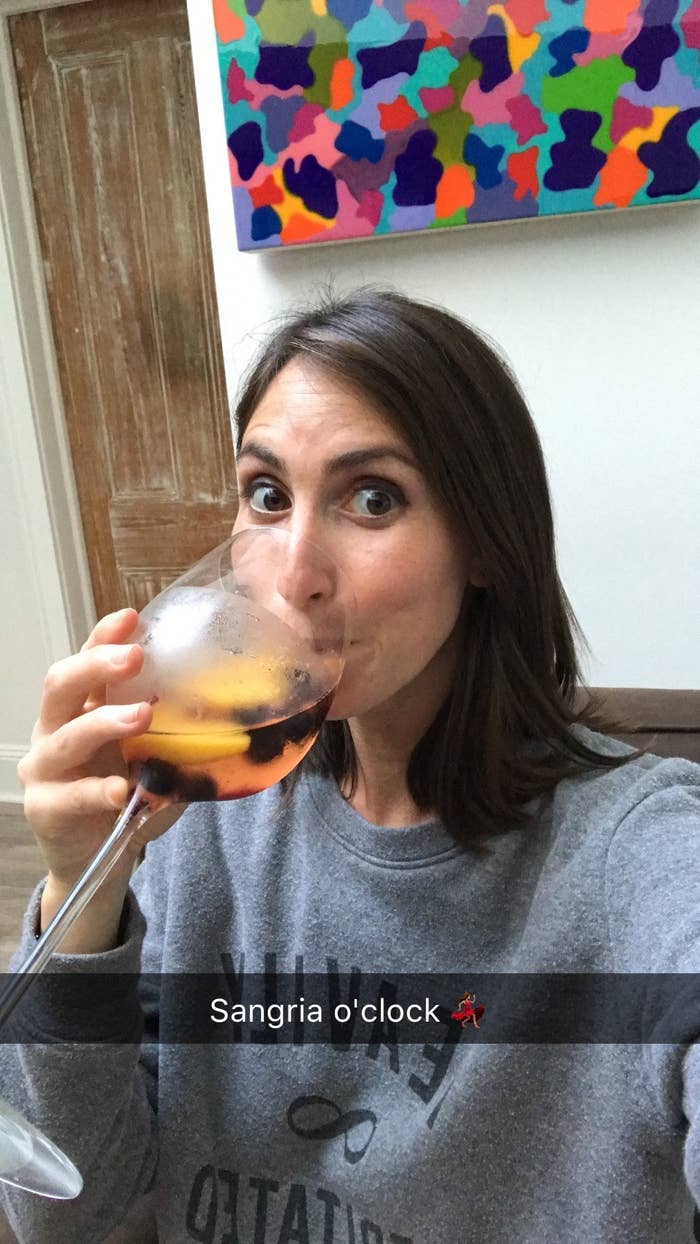 So I headed to Pinterest to find some cool, new summery tricks featuring — you guessed it — booze!

1.
Chill wine really fast by wrapping it in a wet towel, then sticking it in the freezer.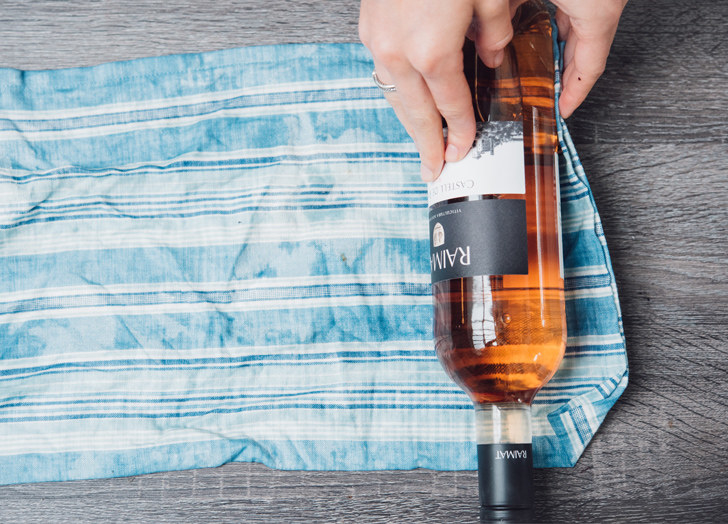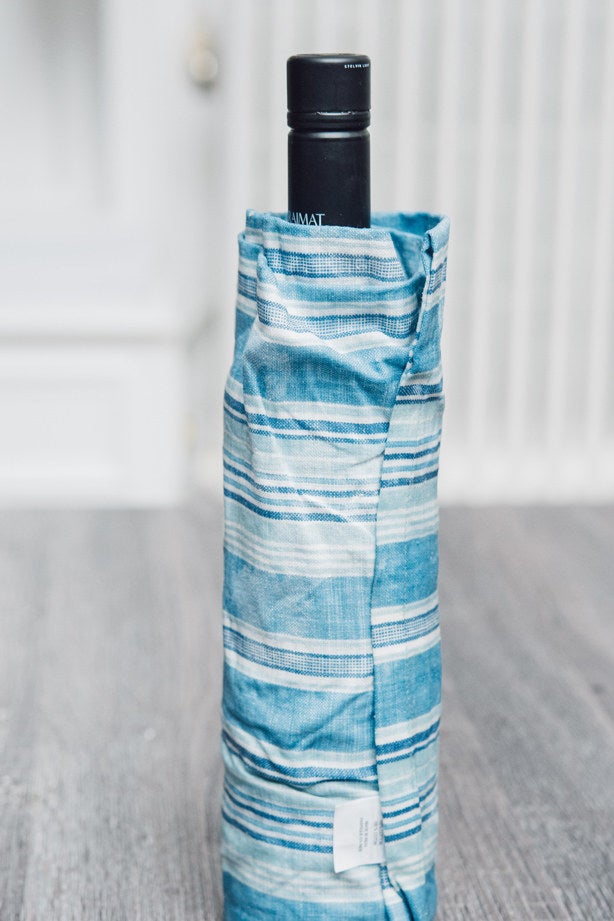 Did it work? Yes!
The results: I started out with a lukewarm bottle of rosé. The poor wine had been sitting out in a sunny room all morning so it was in rough shape. I soaked a dishtowel in water (at this point, you'll want to make sure the dish or paper towel is really, really wet, not just damp). I wrapped it around the bottle of rosé, and left it in the freezer for seven minutes. When I took it out the wine was pleasantly chilled. It was by no means ice cold, but then again, you wouldn't want to serve freezing wine anyway.
2.
Use a folded sheet of paper to open a beer.
The idea: According to popular Pinterest and YouTube legend, If you don't have a bottle opener handy, you can crack a beer with just a piece of paper. Fold the sheet down until it forms a lever, then use that to pop off the cap. (Confused? I was too. Here's the full tutorial.)
Did it work? Well, not for me...
The results: I will start with the disclaimer that I can hardly open a beer with a bottle opener. I don't know how to shotgun or funnel. But still, I was getting pretty fed up with my inability to succeed here — and after going through about 12 sheets of paper, I still couldn't get the damn thing to work. Finally, I asked a coworker and beer lover to help me out. Matt struggled a little bit at first, but persistence paid off and he succeeded in getting the bottle cap off. He did, however, walk away with a small wound on his pointer finger, so be careful if you try this at home, kids.
3.
Use raisins to instantly revive sparkling wine that's gone flat.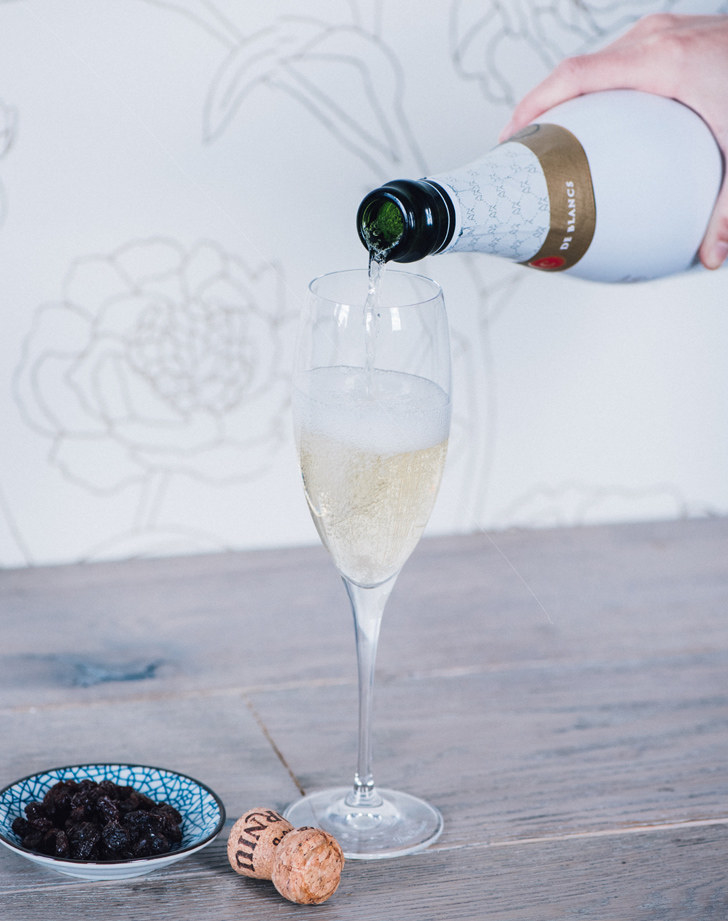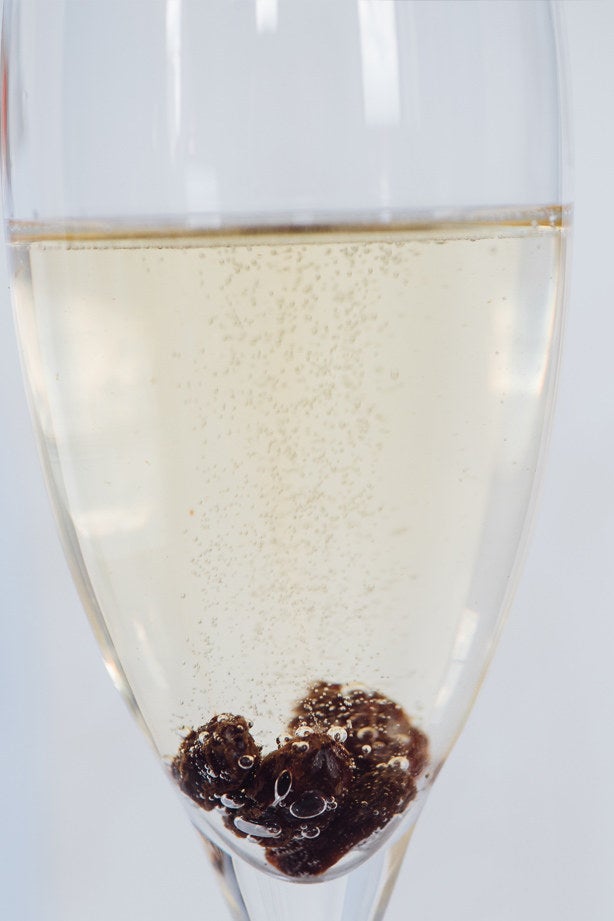 Did it work? Sorta.
The results: I used cava for this experiment, and dropping a few raisins into my glass definitely added some bubbles back into the it, but it didn't taste nearly as bubbly as it did when I first popped open the bottle. I had to keep adding raisins because the cava kept losing its effervescence. That said, it was definitely drinkable, and it tasted a whole lot better than flat sparkling wine.
4.
Use frozen fruit to instantly chill your wine without diluting it.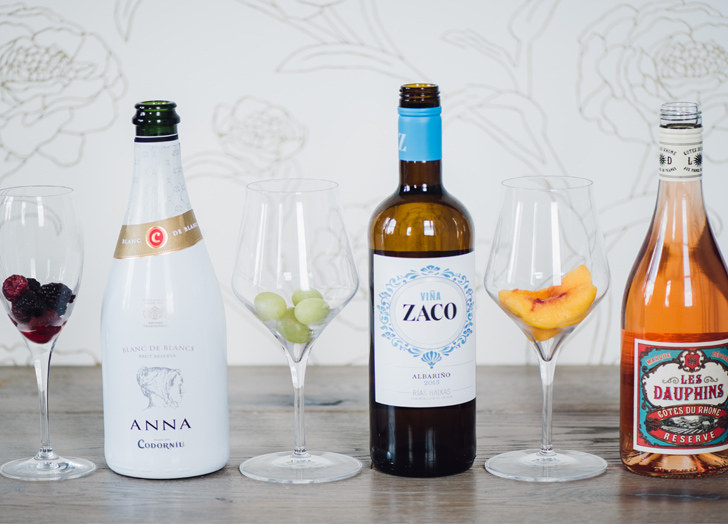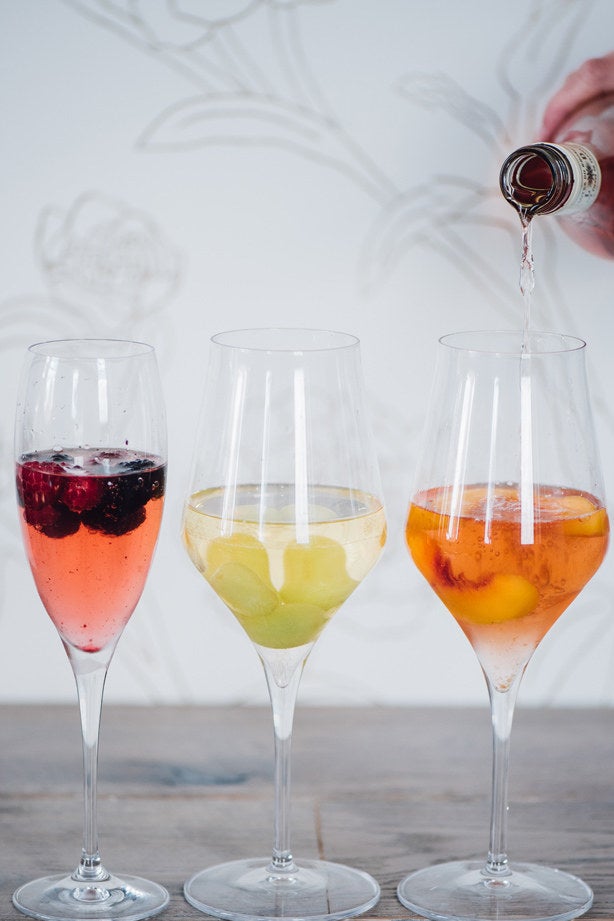 Did it work? Like a charm.
The results: I'll be using this hack all summer long. Not only did the frozen fruit chill the wine in seconds, but it hardly changed the flavor of the wine at all. Plus, once I finished the wine I was left with some boozy-fruit, so the whole thing was sort of like a lazy girl's sangria. I'd give this trick two thumbs up.

5.
Sangria Ice Pops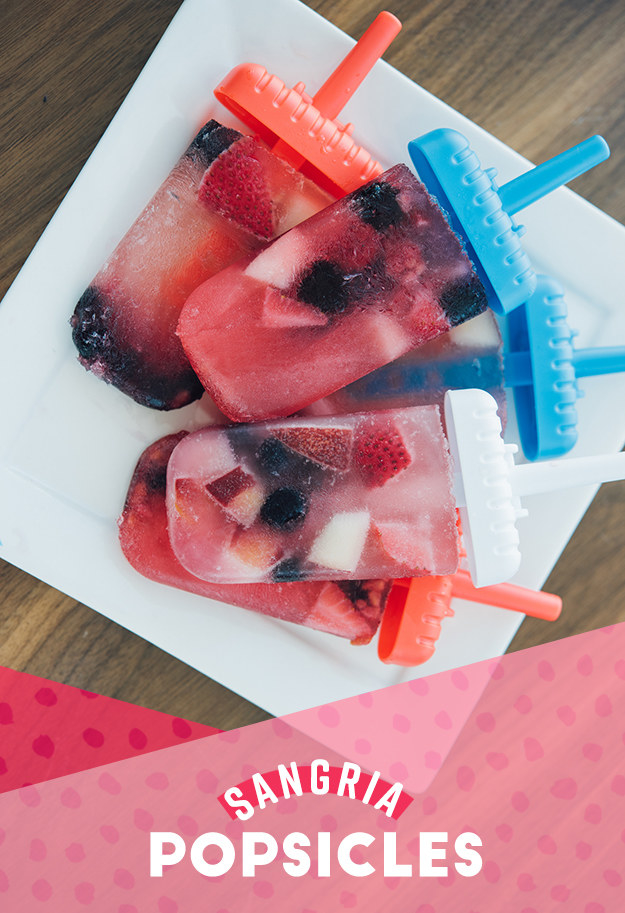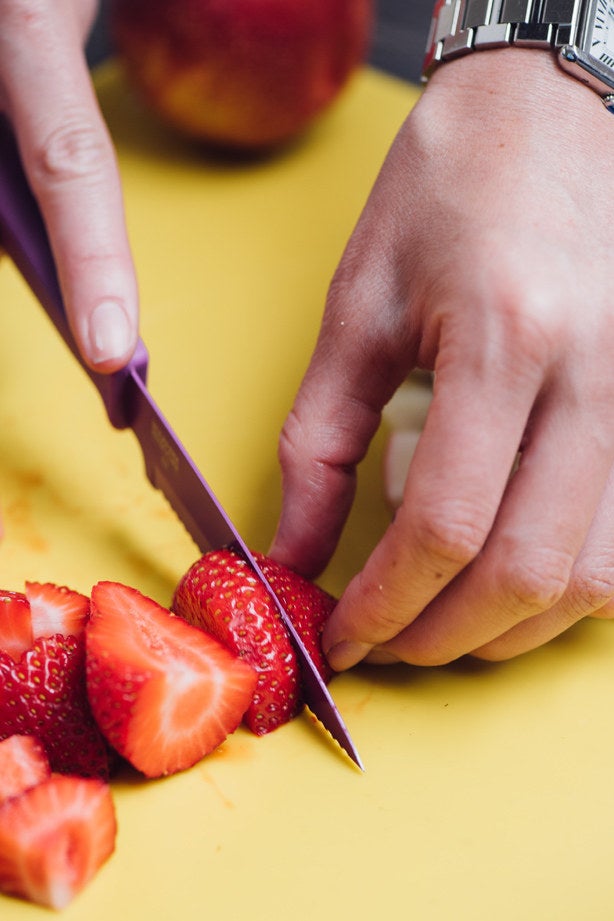 Did it work? Yes!
The results: The sangria ice pops came out just as I expected. I let them sit in the freezer overnight, and the following day they'd frozen perfectly. They were refreshing and delicious, but they definitely tasted very alcoholic (probably because I didn't put any fruit juice in my recipe). But the best part about these ice pops is their versatility. You could pretty much use any type of wine you like and give the ice pops more flavor by adding different liquids — like peach schnapps, flavored vodka, or even grape juice, depending on how boozy you want your pops to taste. TBH, I'll be making these all summer long.
6.
Watermelon Jell-O Shots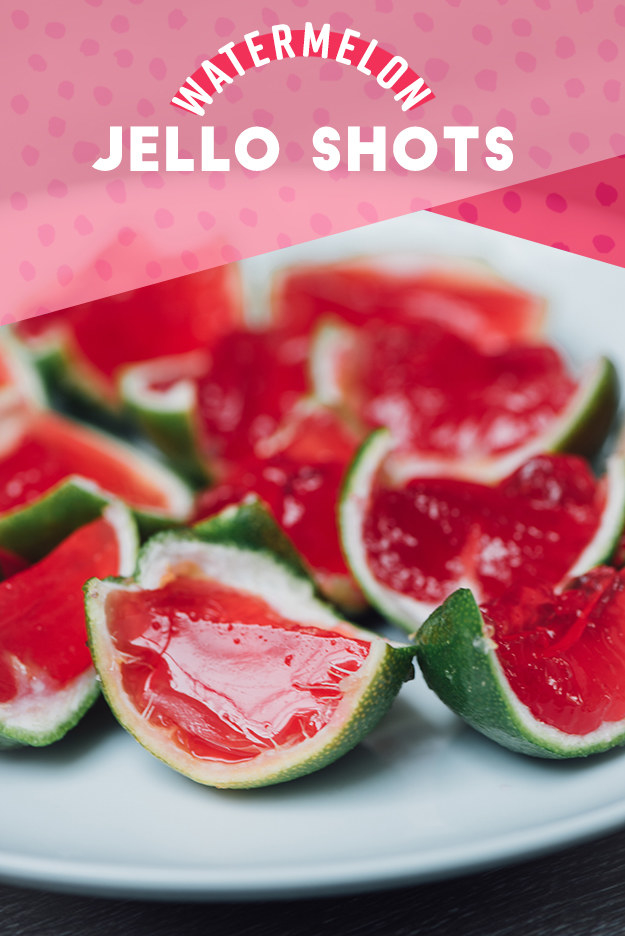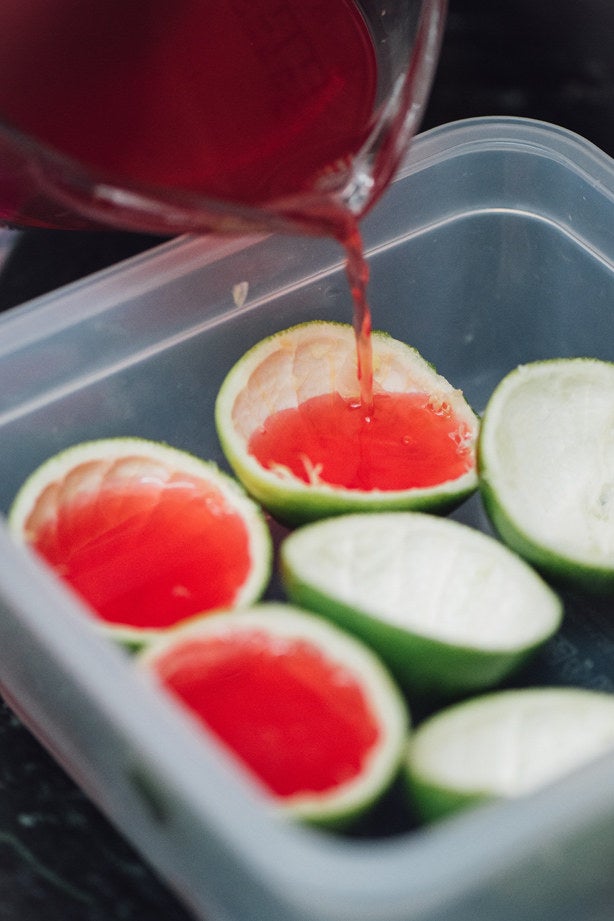 Did it work? Kinda.
The results: My watermelon Jello shots turned out...OK. They actually tasted awesome — you could tell there was alcohol in them, and it wasn't overpowering. But they definitely weren't as beautiful as the ones you'll find on Pinterest. And truth be told, making them was a pain in the ass. You start by halving limes, juicing them, and peeling out all the membrane on the inside, which was pretty tedious. I discovered that the easiest way to do this was to turn the limes inside out and peel the insides from the middle down. I made pink Jello, added a cup of vodka, and then I poured the gelatin mixture inside of the lime bowls. I let them cool for a few hours, and when the Jello was set, I sliced the limes in half to make wedges. Slicing the limes into wedges was the trickiest part because they weren't super sturdy, and a lot of the Jello trickled down the sides. All in all? Cute, but probably not worth it.
7.
DIY Rosé Gummy Bears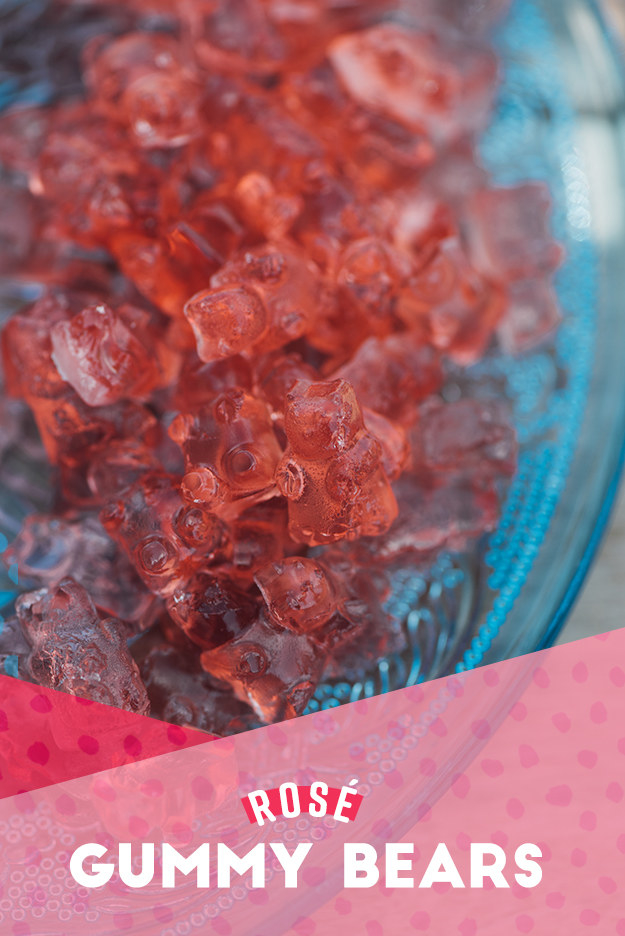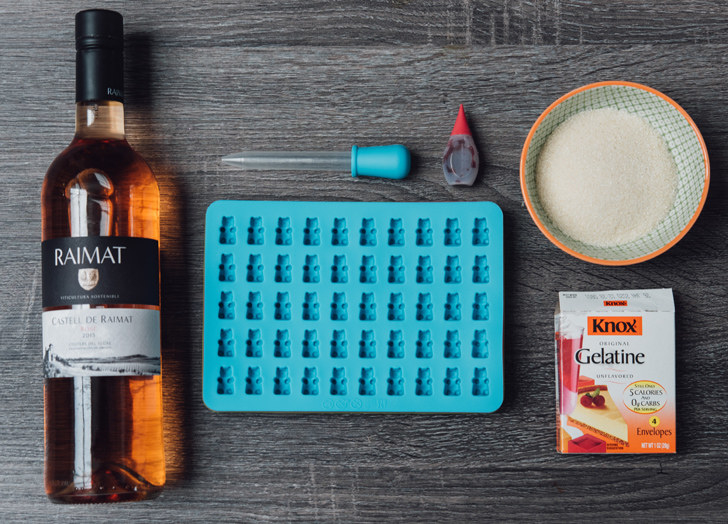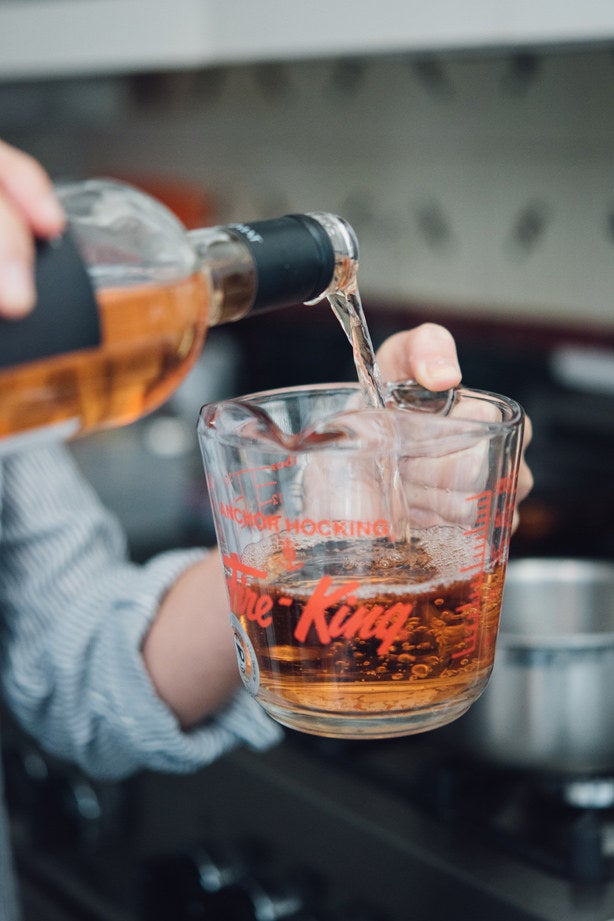 Did it work? Yes!
The results: Despite feeling more basic than ever for spending about an hour in my kitchen making rosé gummy bears, I was impressed. The gummy bears were simple to make: All you do is combine rosé, sugar, gelatin, and food coloring on the stovetop. It was transferring the gelatin mix into the tiny bear molds that took more time. Once the gummies sat for a few hours in the fridge, taking them out of the molds also took some time. But despite the monotonous act of preparing my adorable pink bears, they were well worth the challenge. They tasted like rosé, only a bit sweeter, and the consistency was a little less firm than store-bought gummy bears. I'd definitely make these again for friends.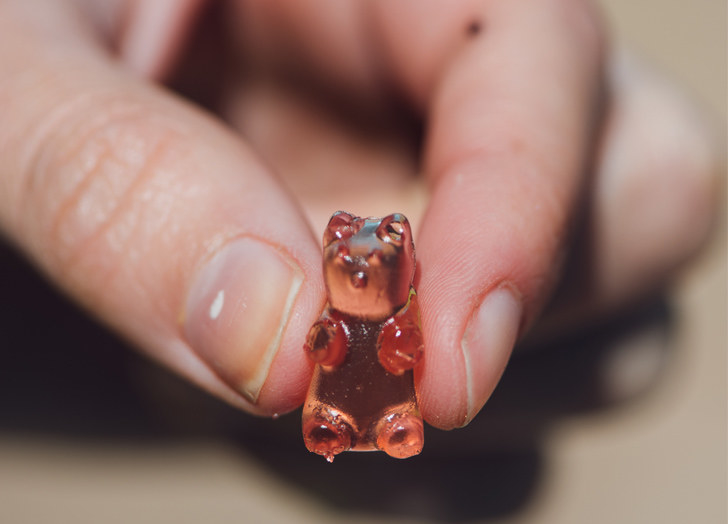 8.
Spiked Strawberry Kiwi Capri Sun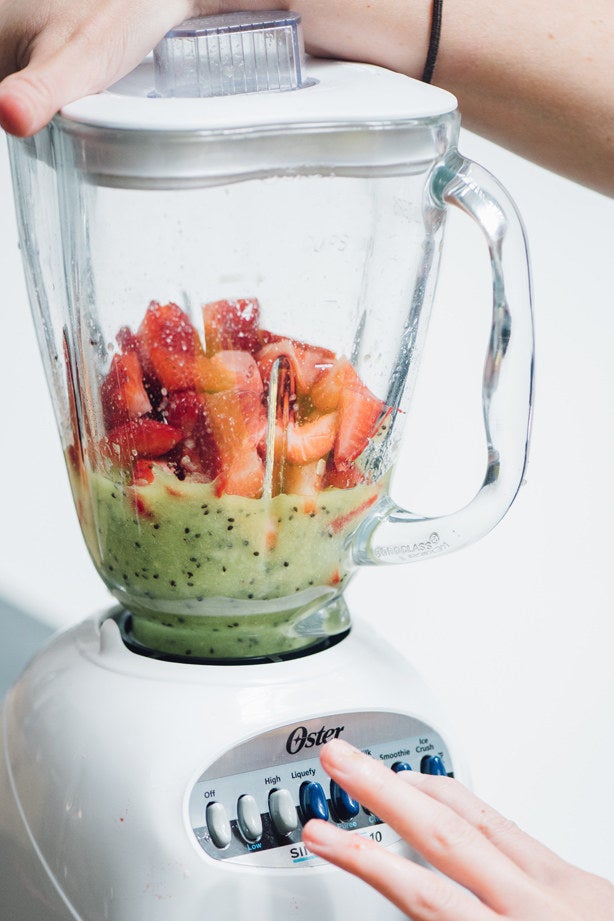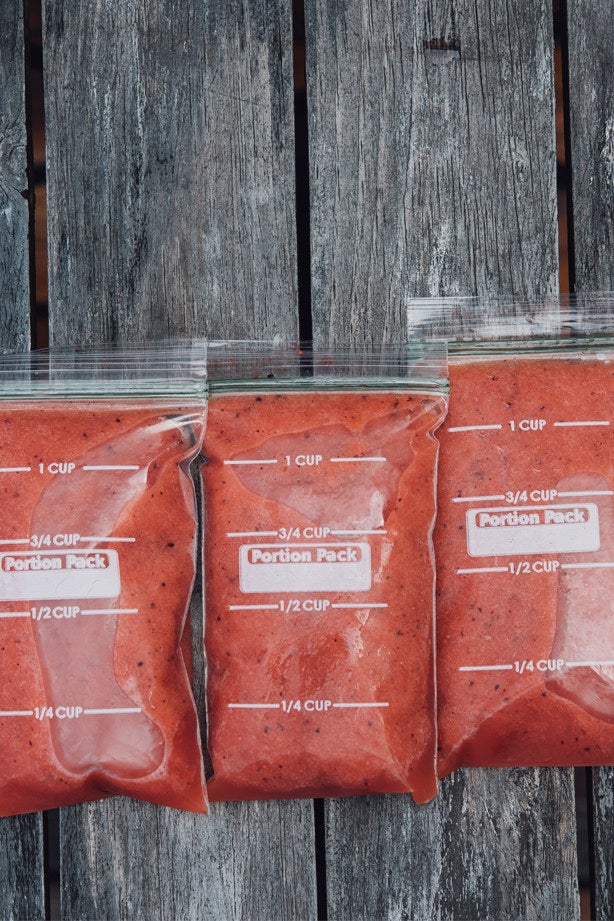 Did it work? Yes!
The results: OK, these were bomb, and you can make them in five minutes. I used this recipe for three-ingredient kiwi-strawberry-vodka cocktails, which basically says to toss the fruit and vodka in a blender, then seal the mixture in plastic bags. I bought the plastic bags at my local Stop & Shop, but you can also order them on Amazon. The drink actually tasted amazing, and I was able to pack it up with some plastic straws and travel without the liquid spilling at all. You can really use any recipe depending on what you want — vodka lemonade, margaritas, or even wine spritzers.