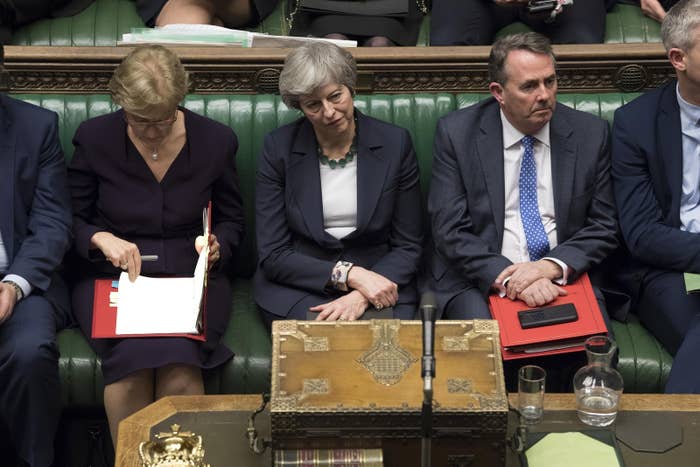 Theresa May's chances of getting Labour MPs in Leave-supporting seats to back her deal at the third – or fourth – attempt appear slim, after they told BuzzFeed News their Brexit-backing constituents don't want them to support it.
A senior government source told BuzzFeed News that while they expect May to lose again when she puts her deal through a third time, they hope that it might pass with support from Labour MPs in Leave-voting constituencies at a fourth attempt.
However, Labour MPs in seats where a clear majority of their constituents wanted to Leave have told BuzzFeed News that they don't plan to back the deal, with some arguing that they are representing the views of their constituents, who would not want them to.

Jonny Reynolds, whose constituency Stalybridge sits in Tameside, where the Leave vote was 61.1%, told BuzzFeed News: "Leave constituents are definitely against it, mainly because the deal represents a loss of sovereignty - through the backstop - as well as a loss of prosperity."
"That's certainly been my experience – of all my constituents who've contacted me, less than 20% support May's deal," Heywood and Middleton MP Liz McInnes told BuzzFeed News. Her seat falls under Rochdale Council, which recorded a leave vote of more than 60%.
"On this issue, Mrs May has achieved what seemed impossible a couple of years ago," McInnes said. "With her deal, she's managed to unite both the leavers and remainders in opposition to it."
McInnes said that her constituents had expressed support for a no deal outcome, but with parliament voting last night - although not in a binding sense - to rule out no deal, the onus is on MPs to find a Brexit solution that is more acceptable to parliament than May's deal.
"My problem is that a lot of my constituents see no deal as a viable option," McInnes told BuzzFeed News. "I think it would be an act of gross irresponsibility to allow the UK to crash out with no deal, with the attendant risk to our security, economy and manufacturing industries.
"Additionally no deal was never on offer at the referendum - the government's own literature and the Vote Leave campaign made it quite clear that a deal would have to be agreed with government literature saying it could take 10 years."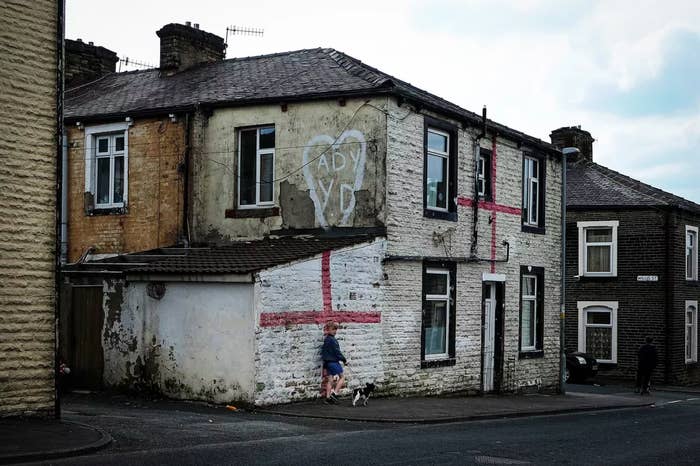 While EU referendum votes were counted by local authority, not parliamentary constituency, it is estimated that in six out out of ten Labour-held constituencies, the electorate voted to leave the EU.
Some of the data was compiled by Royal Holloway University politics professor Chris Hanretty, who combined official results and BBC data obtained via freedom of information requests with statistical methods in order to come up with constituency estimates.

Remain-supporting Labour MPs have pointed out that even where a constituency voted to leave, the majority of Labour's own support base typically backed remain.
Julie Cooper, who represents Burnley, where Leave won with an overwhelming 66.6% vote share, said her experience was different, and that constituents did want her to vote for the prime minister's deal. But, she said, she still wasn't planning to.

"Actually many in Burnley - those who support Brexit - would like me to vote for her deal and failing that to support no deal," she told BuzzFeed News. "I am determined to do what I think is right.
"At the General Election I promised to respect the outcome of the referendum and to work for a decent exit deal to protect jobs, workers rights and living standards."

Writing in the Burnley Express, Cooper said the onus was on May to find a cross-party consensus, and not keep trying to put the same deal back through parliament.
"There is a cross party majority in Parliament for a sensible exit deal and surely now the Prime Minister will stop trying to appease her own Party and see that it is time now to put the country first and work cross party to secure our exit," she wrote.
In January, when May first put her deal before parliament, just two current Labour MPs, Kevin Barron and John Mann, voted for May's deal, as well as Ian Austin who went on to quit the party in February. On Tuesday, when the vote was put again, only one more Labour MP - Caroline Flint - joined them in backing the prime minister's deal.
When asked whether Labour would ever consider supporting May's deal, a spokesperson told BuzzFeed News: "Theresa May's botched deal fails our six tests, which is why we oppose it and have voted against it twice. Her deal is dead after being defeated so overwhelmingly, by a historic margin not once but twice."