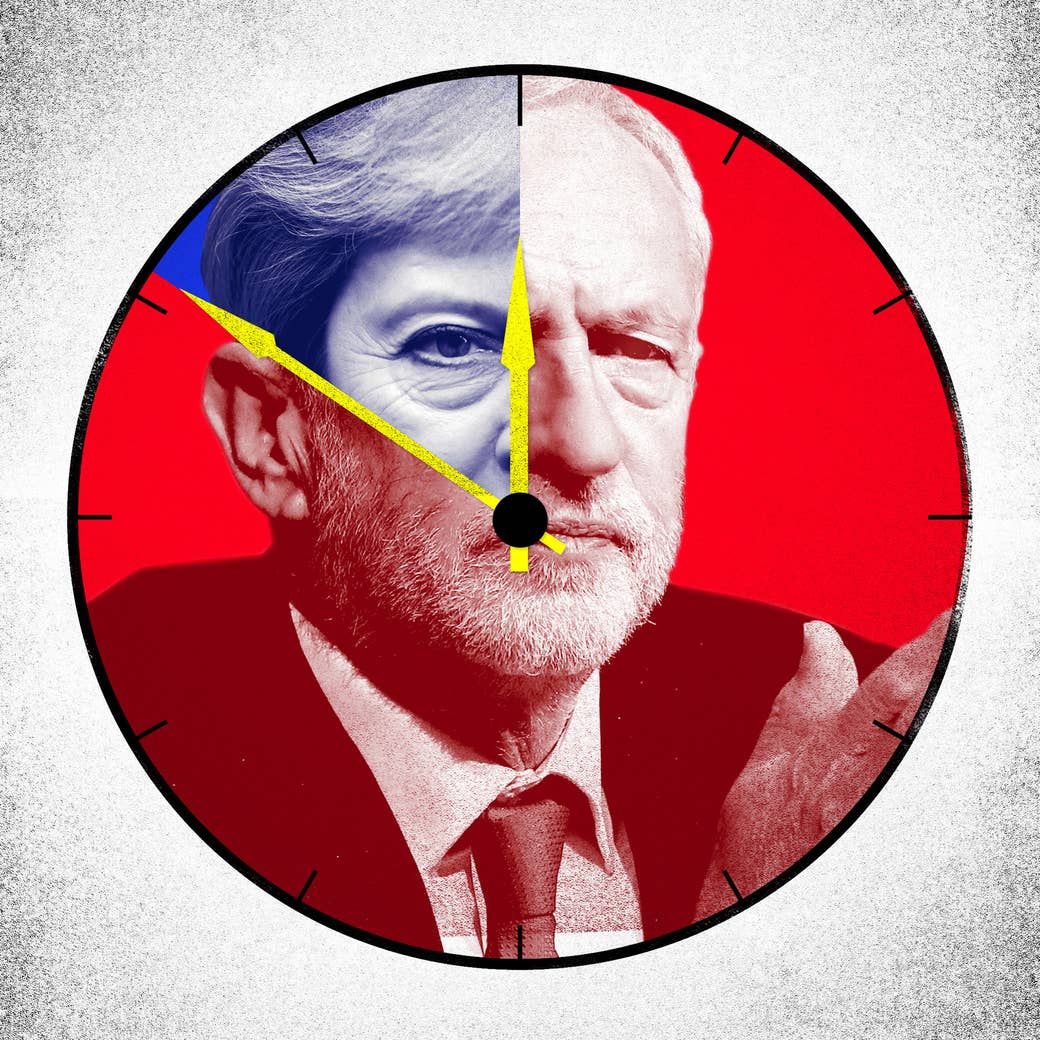 Labour's plan for Brexit is not simple. A meaningful vote on Theresa May's Brexit deal is expected in parliament within the next fortnight. With dozens of Tories set to vote against May's deal, and DUP support wavering, it looks unlikely that the prime minister will get her legislation through parliament. Labour will vote it down, and the government will lose.

At that point, Labour could, according to shadow Brexit secretary Keir Starmer, ask for Article 50 to be extended beyond next March, so that a better deal can be negotiated. In Labour's thinking, the government and the EU, facing the prospect of no deal, would be forced to acquiesce — despite assertions from both over the weekend that there would be no more negotiations.
However, at the same time, the party is hoping that the government's defeat would be followed by a general election, or a confidence vote that would see May lose the support of the Commons and Jeremy Corbyn form a minority government with the backing of others on the opposition benches — but Labour has also not taken the option of pushing for a second referendum off the table.
A Labour source told BuzzFeed News: "The position adopted at party conference makes very clear Labour's policy towards Brexit. If Theresa May's deal is voted down and she can't get her central policy through parliament, then we will demand a general election. But if we can't secure that election, then all options must remain on the table, including campaigning for a public vote.
"That position has received widespread support across the Labour movement, including amongst unions, the Parliamentary Labour Party and the membership. It is a sensible and structured approach to fighting this botched Tory Brexit."
However, this position, which leaves open multiple possibilities for Britain's political future, is just where the party stands on the outside. Behind the scenes, several different groups of MPs are vying for prominence, lobbying the shadow cabinet to change direction.
The differing views within the party run the gamut from Remain-backing MPs who are pushing for a second referendum, to Remain backers who are more cautious, to ardent Brexiteers, to those who may eventually swing round to backing May's deal — and hanging above it all there is the question of what Corbyn actually wants, and what influence the powerful shadow chancellor John McDonnell may exert on him when decisions have to be made.

Perhaps the most vocal group in Labour has been the MPs — including Chris Leslie, Ben Bradshaw, and Luciana Berger — pushing for Labour to position itself as the party of a second referendum ahead of the meaningful vote. Some are convinced that a so-called people's vote could happen swiftly, citing party policy passed at its annual conference, but others are not so sure, aware that the Labour leader holds differing views.

Passions are running high on this score. Not all MPs are supporting the call for a general election or a vote of no confidence in the government brought by the opposition.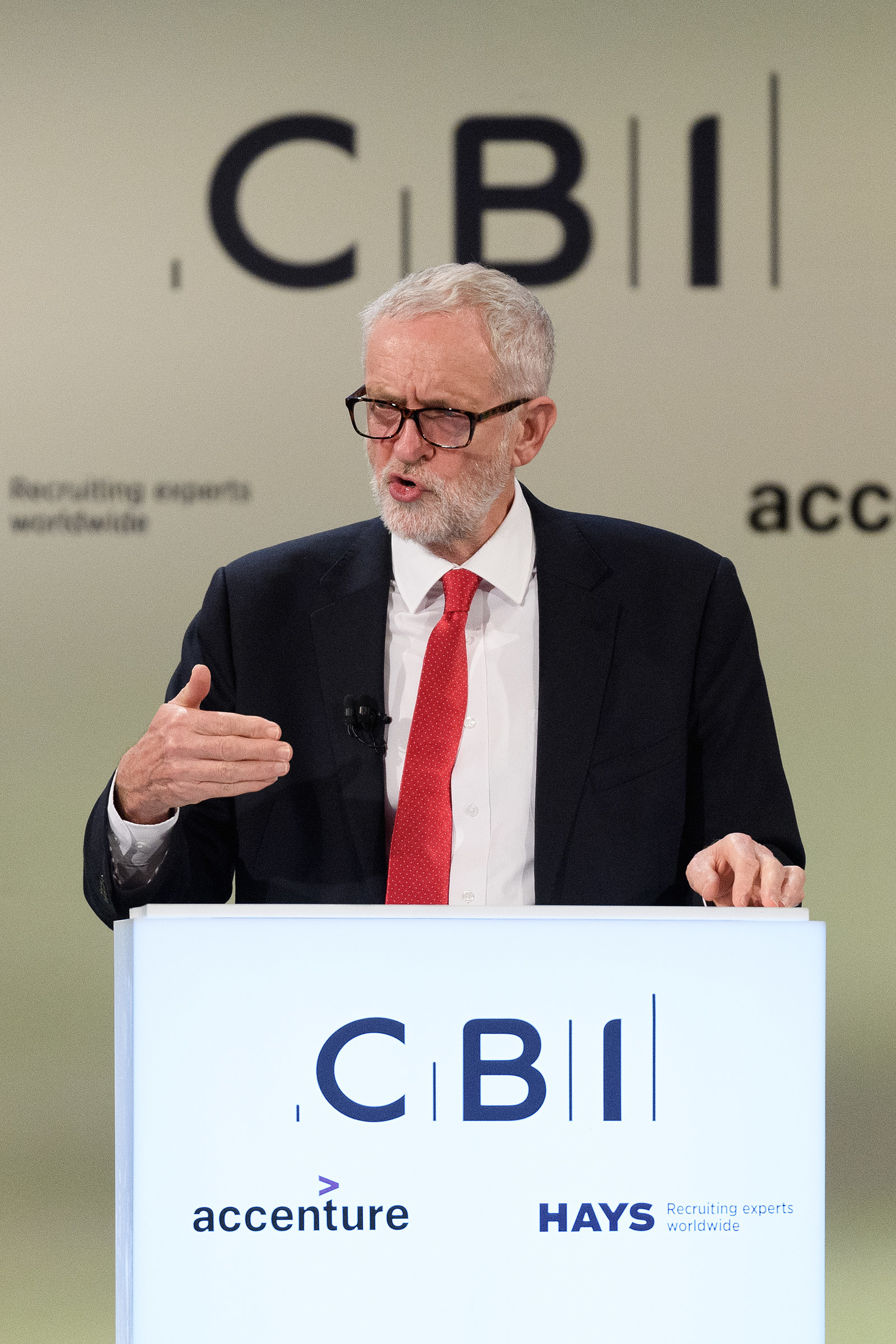 "On the Labour side it's complicated because the leadership is not showing any leadership and nobody knows what the leadership's final position is going to be, and it's a recipe for disaster," one backbench MP who is in favour of a second referendum told BuzzFeed News. They said that Corbyn's failure thus far to back a second vote was "ideological and also tactical."
"His tactic is dreadful," they told BuzzFeed News. "He will push for a vote of no confidence because the government's lost the deal.
"I find it deeply irresponsible that we want a crisis. To plunge the country into crisis in mid-December, a week before Christmas and all the risks that that would bring, going into recess with a country in crisis, frankly it's astonishing."
A vote could potentially take place later in proceedings. One shadow minister told BuzzFeed News that MPs expect Labour to help to defeat May's deal and then push for a general election — potentially after she faces a leadership challenge. If and only if that fails, they said, will the main opposition party then even think about trying to legislate for a referendum on the final deal.
"I think people are focused mainly on ensuring the government is defeated on the vote on the deal," Bradshaw, a former government minister and now prominent backbencher, told BuzzFeed News.
He is expecting an amendment to May's meaningful vote bill to be tabled in support of a second vote — but he thinks it may come from the Tory benches rather than Labour. This amendment is unlikely to succeed without the backing of Labour, but Bradshaw thinks that second referendum legislation will eventually come back before parliament, and succeed with Labour joining forces with pro-European Conservatives after Labour fails to make a general election happen.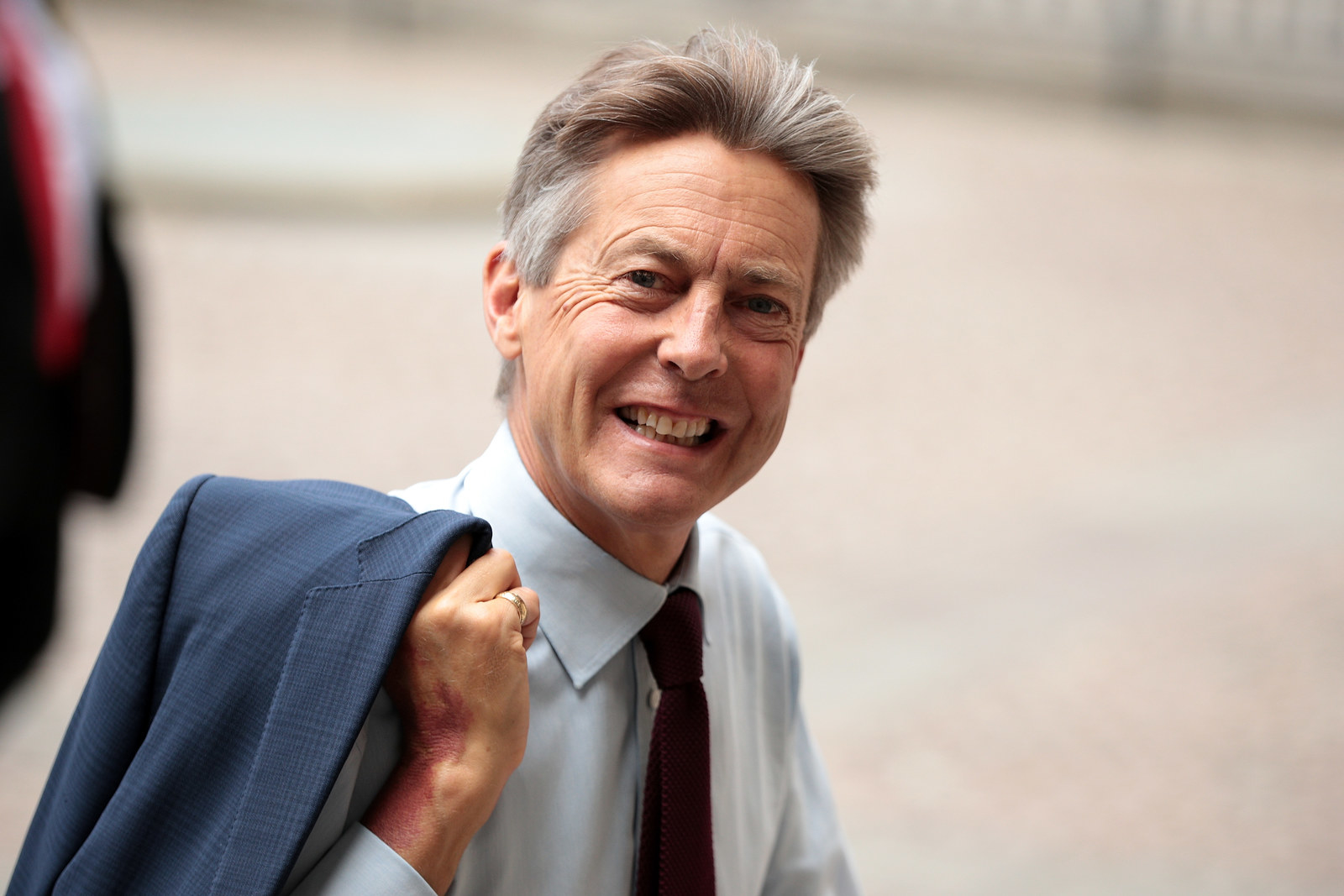 "I'm increasingly confident we will [have a people's vote]," Bradshaw said, downplaying the suggestion that to push for this rather than accepting May's proposal may result in Britain crashing out of the EU. "No-deal is impossible," he said. "It won't happen; parliament will stop no-deal."
Bradshaw also dismissed the idea that Corbyn could prevent the party from campaigning for a public vote, saying: "Labour has been much, much more united since our excellent conference motion was agreed."
"I'm not sure what Jeremy thinks," he added, "but it doesn't matter because we have a policy and conference is our supreme policy-making body."

Not all of the Labour Remainers share Bradshaw's confidence. Some are cautious about a public vote — while they are ideologically pro-Europe, those in Brexit-supporting Labour heartlands are worried about the fallout in their constituencies if Labour were to force through a second referendum.

Pat McFadden has come out in favour of a second referendum, despite his Wolverhampton South East constituency being strongly pro-Brexit. He hopes that the party will back such a vote, but he does not think this is a given.
"I can't speak for the front bench," he told BuzzFeed News, "but Jeremy Corbyn is a lifelong Eurosceptic, and he doesn't seem uncomfortable about Brexit. So the question is — most Labour members and supporters are in a different place, most are uncomfortable about Brexit, some are very, very upset — where does that come out?"
"You can only go on what [Corbyn] has said in the last week," McFadden added, "which certainly doesn't show enthusiasm for another vote of opposition to Brexit."
While he is unclear about the prospect of success, McFadden is continuing to support a second referendum, at odds with his constituents. Other Labour MPs told BuzzFeed News they remain on the fence — personally in favour of a second referendum but worried that their constituents will think otherwise.
One MP in a constituency in the north of England said they feared that supporting a public vote would see them "lose the working-class Brexit vote forever," while others have said they fear civil disorder if Brexit does not go ahead.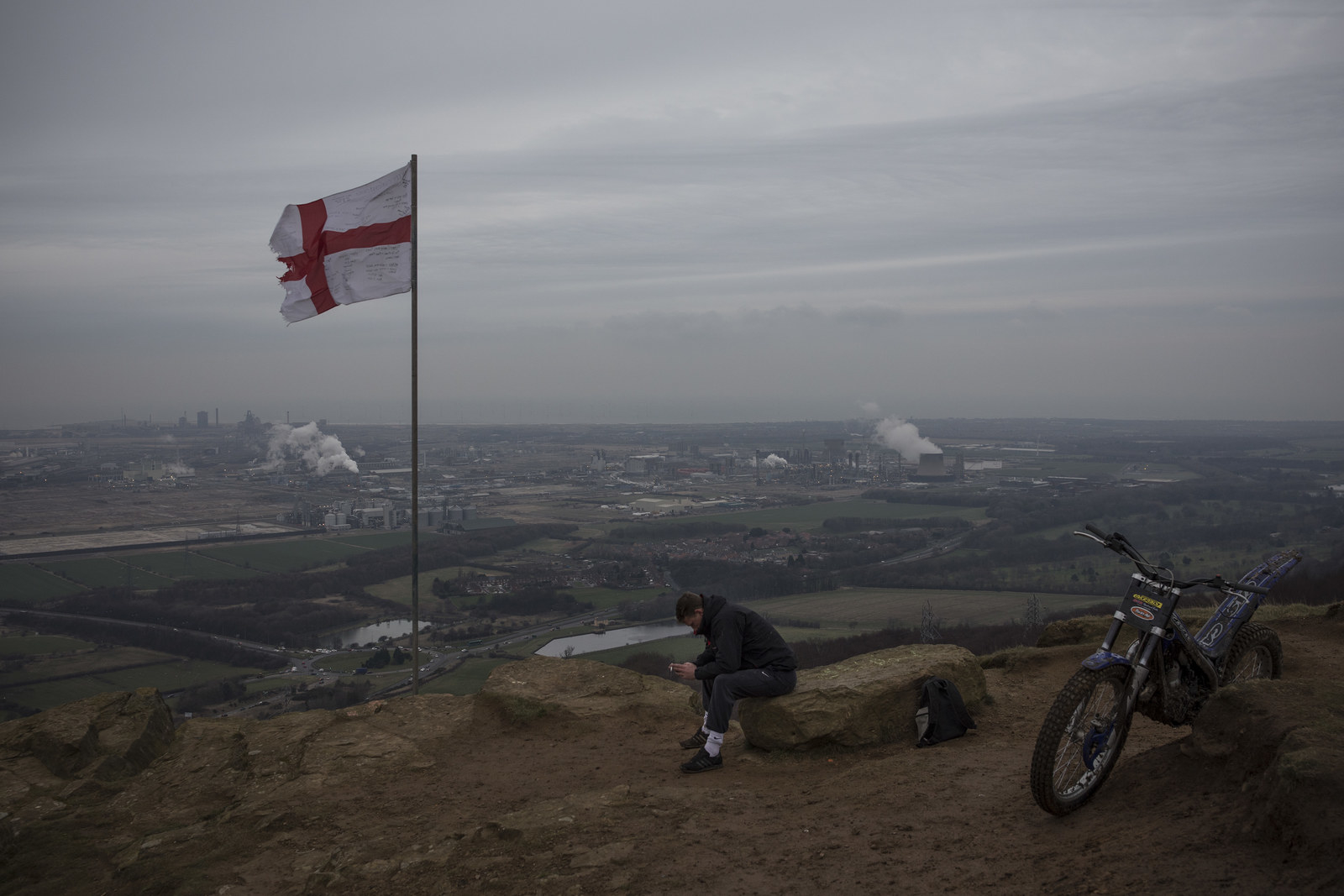 In Burnley, for example, the Leave vote was almost 67%. When Gordon Birtwistle, the town's Liberal Democrat MP from 2010 to 2015, tried to regain the seat last year, he attempted to distance himself from his pro-European party, knowing that its stance was at odds with his electorate. He wore rosettes printed with the words "Vote Gordon" in the centre, and his campaign slogan was "A person's politician, not a party politician," but he still lost by a large margin to Labour's Julie Cooper.
If Labour adopts a pro-Remain policy similar to the Lib Dems', the seat is one of many that may fall to the Conservatives.
"I understand my colleagues' worries that this could be divisive," McFadden said. "People think they had a vote two years ago. But now that we have an actual proposal, it seems not to have a large constituency — it doesn't satisfy Leavers or Remainers."
McFadden has had multiple letters and emails from Brexit-supporting constituents, he told BuzzFeed News, urging him to vote against the deal that is on the table, on the grounds that it is not what they voted for.
"Now we know that this is real Brexit," he said, "not Boris Johnson's or Jacob Rees-Mogg's fantasy Brexit, I think we should go back to the people and say we should have the final say on it."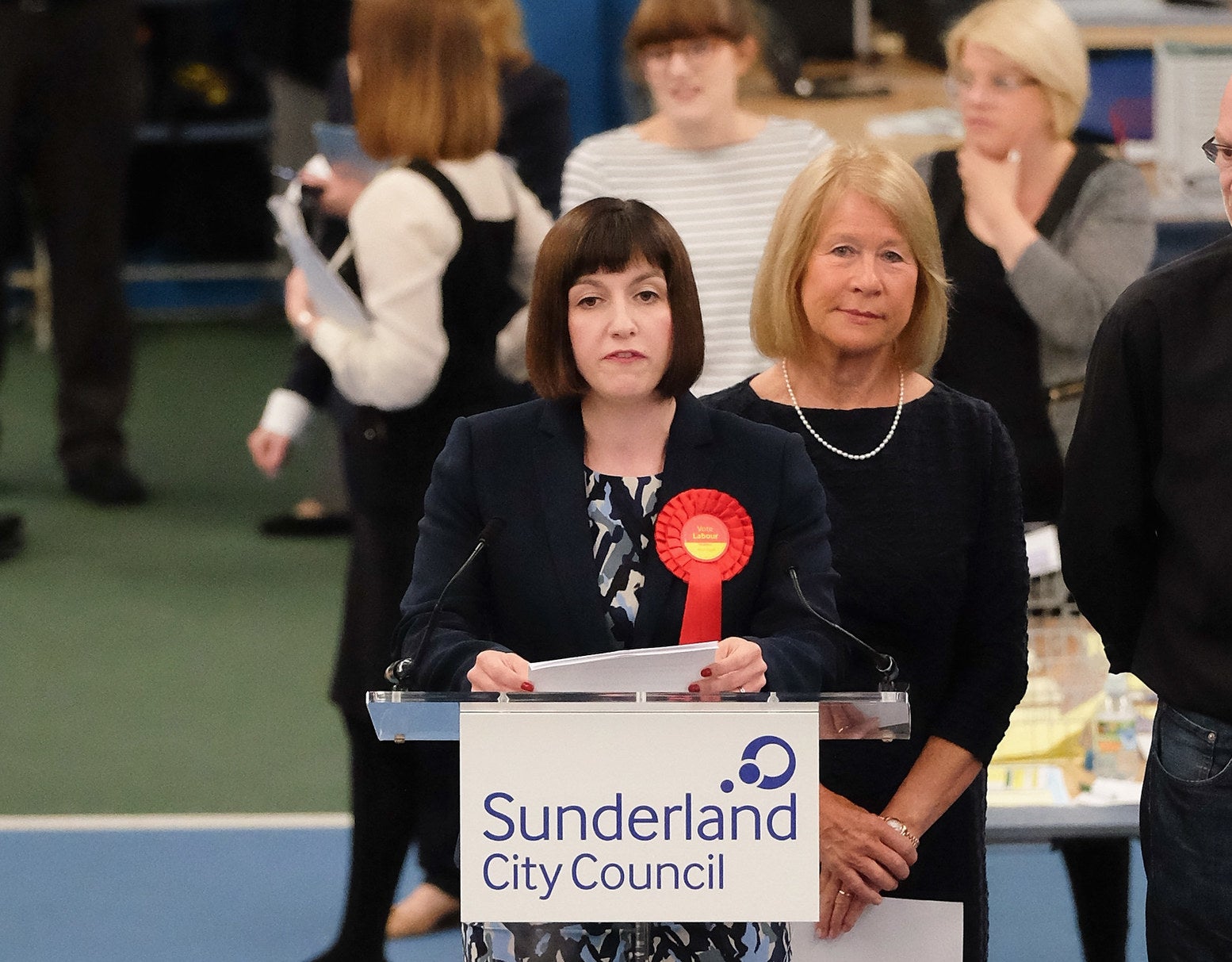 And, while the idea of a second vote may be unpopular, he added, "The job of an MP is also to think about the constituents' interests, and on some of the votes we have in here, on some issues, that's first and foremost. I think Brexit is an issue like that."
Bridget Phillipson, Labour MP for Houghton and Sunderland South, is in a similar position, going against the grain of her constituency to favour a second vote. But unlike some of her colleagues who fear reprisals in their constituencies, Phillipson thinks Sunderland voters may have changed their minds.
"The biggest swing away from the opinion that many people held in 2016 is in the North and the Midlands," she told BuzzFeed News. "I don't think they've become ardent Europhiles — I'm not either. But it's about jobs, living standards, wages being protected. It will shape our country for the next 30 years."
"Nearly two and a half years on," she added, "it's become much clearer what Brexit means." A second vote, she said, "is a democratic necessity."
But these concerns aren't universal. Wes Streeting, another pro-Remain MP representing a constituency that voted Leave — Ilford North in east London — is less concerned about losing working-class pro-Brexit voters than Labour voters who supported Remain, who he says are greater in number.
"We've just got to be honest with voters," he said. "I think the majority of Labour voters everywhere were Remain and I don't think people should underestimate the political price that the Labour party might pay if they feel we've let them down."

Although Labour Remainers are in the majority, the party also has some committed Brexiteers — but Theresa May is unlikely to be able to turn to them for support. While MPs like Frank Field, Graham Stringer, John Mann, and Kate Hoey will vote with the Labour line, they are expected to oppose the deal for the same reasons as the Conservative European Research Group: because it keeps Britain too closely tied to Europe.

These Labour Brexiteers have helped the prime minister in the past; the four MPs broke the party whip to help save the government in July in a vote against an amendment put forward by Remainer Tory MPs to keep the United Kingdom in a customs union after Brexit. They were supported by Kelvin Hopkins, who is currently suspended from Labour.
Although vocal, they are small in number, and far less influential than the front bench in deciding Labour's ultimate position. The key to this, it has been suggested, could be John McDonnell, Labour's shadow chancellor and a powerful figure on the opposition benches.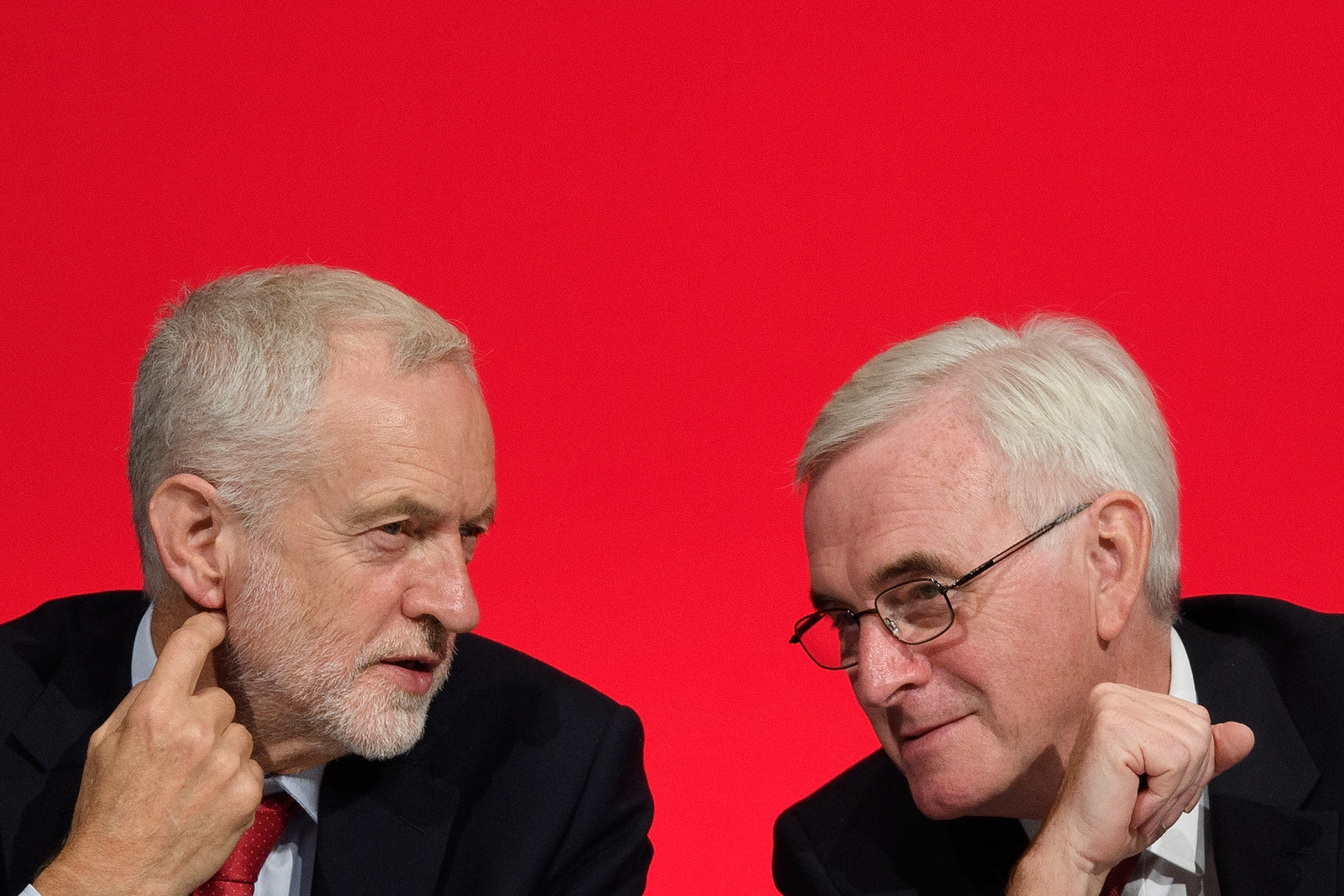 His language on a second referendum has softened, and at a Reuters event in London he suggested that Brexit not happening may be a possibility, saying: "It's very difficult to predict at the moment what the final outcome will be."
One Labour frontbench MP told BuzzFeed News that what it ultimately comes down to for both McDonnell and Corbyn is power.
"I think they want to win," the MP told BuzzFeed News. "I think the argument about respecting democracy is true, I think it's genuine, but they also want to be in government, and I think really people need to understand the motivation. I think the motivation is how to get the Tories out.
"It's a battle of attrition — who can hold together longest. The Tories at the moment don't look like they can, but they're in government. While you're in opposition it's slightly easier in the sense that you're trying to unseat them.
"I think you need to see everything through the prism of power, then you can perhaps begin to judge the actions of the leadership. If they think that this will get them into the driving seat then all kinds of options open up. Whilst you're in opposition you don't have those options. Other problems come with being in power, in the driving seat, of course, but you want to be in power."
The MP, who is close to the Labour leadership, said that they don't anticipate Corbyn will let his own politics hinder decisions that may give Labour an advantage electorally.
"People think of Corbyn 'he's a secret Brexiteer, he hates the EU,'" the MP said. "I don't know any of that; all I know is that he voted Remain, he campaigned for Remain despite having a lifelong scepticism of the EU, but nonetheless I've got no reason to believe he's done anything but tell the truth.
"In terms of him wrecking a people's vote, I think you need to see it through the lens of — does having a people's vote increase the chances of having a stable Labour government?"
The MP added: "That's my view. Other people who are less friendly to Jeremy may be coloured by a 'can't stand Corbyn, he'll block this,' that kind of view. I know Jeremy. I can't see he would deliberately block a people's vote, especially if he knew that was going to gift us, you could make an argument that this was the best way out of this and at the same time it was going to deliver a stable Labour government.
"I think there's a lot more pragmatism going on on the Labour front bench, with the Labour leadership, than people give them credit for."
The frontbencher said the role McDonnell plays in all of this is "obviously very important".
"I think everyone knows that," they said. The pragmatism on the front bench "applies to John more than anyone else".
"I think with John more than anyone else on the front bench," the MP said, "it is a burning, intense desire to win" that influences his judgment.
"For John and Jeremy ... they want to win power and change the country. That is what they want."

On Monday night, Gavin Barwell, Theresa May's chief of staff, pleaded with Labour MPs to support Theresa May's deal. There still remains the outside chance of a small group of them voting for it. "If after all the bluster, confusion, and parliamentary procedures, the Commons reaches a stage where MPs are left with no more options on the table — just one agreement or leaving with no deal — I know where my duty lies," former Europe minister Caroline Flint has written in the Guardian.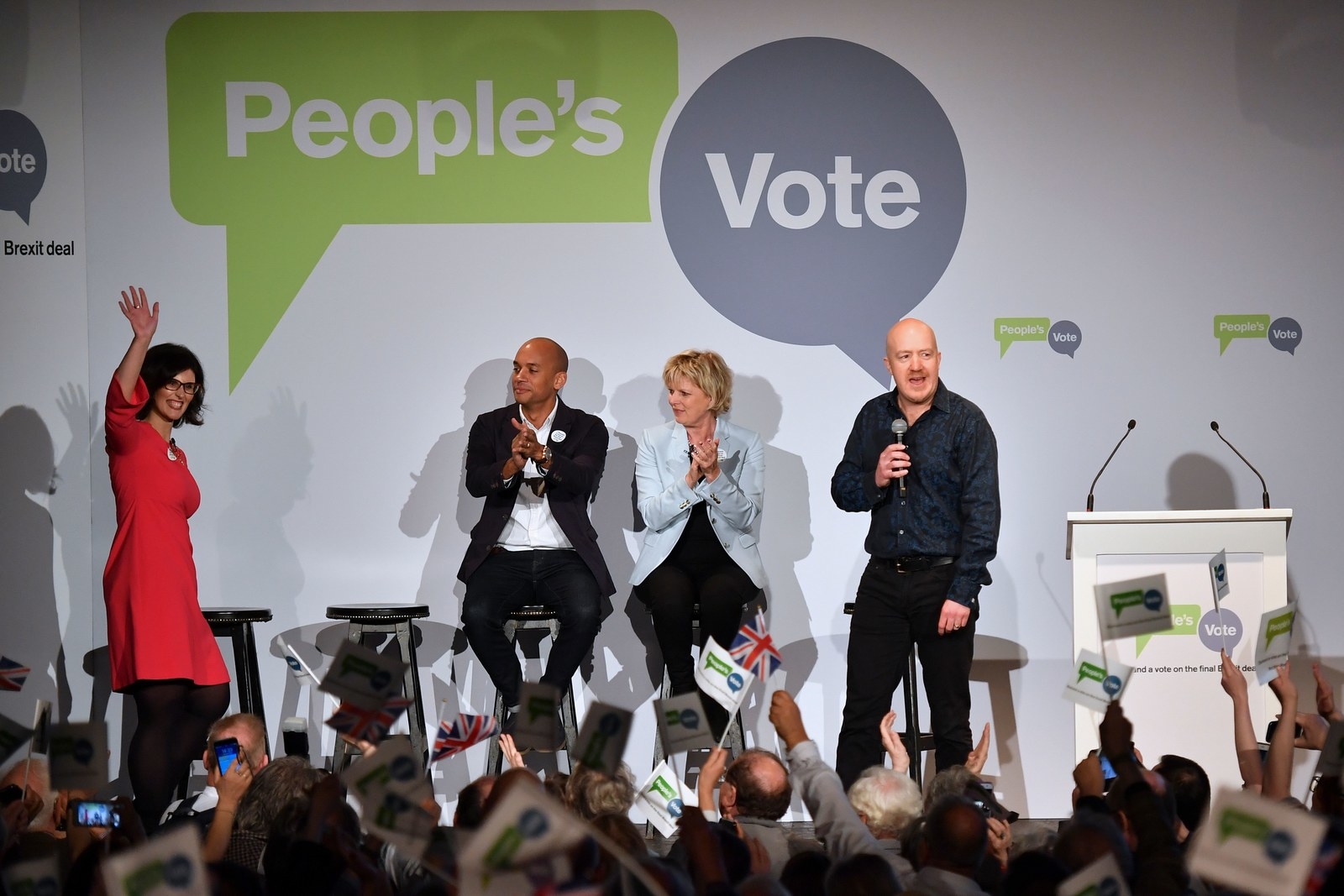 A Labour frontbencher told BuzzFeed News that if the party shifts its position they do suspect some of its MPs will vote for May's deal — and that it will likely be those moderates in Brexit-voting seats.
"People who are natural allies of Chuka [Umunna]," the MP said, "they're keeping their heads down. They don't really feel inclined to support Jeremy, but they don't want Chuka and [what] others are suggesting, which is basically a public vote and Remain.
"For them, for someone like Gloria De Piero or Ruth Smeeth in Stoke it's a death sentence for them. It's not good if Labour comes out that way... They will be thinking: 'Shit, that's really bad for me come a general election,' which could well be possible."
As for what happens next, the frontbencher said, it is impossible to predict. A Corbyn minority government, a general election, and a renegotiated Labour Brexit in which the UK remains part of the customs union are all, in their mind, possible outcomes.
"No one saw any of this coming," the MP told BuzzFeed News. "No one saw Corbyn, no one saw Trump, no one saw Brexit, no one saw any of this mess, no one saw a general election with Theresa May hamstrung as she was, so what's so amazing about a minority Labour administration? All bets are off."