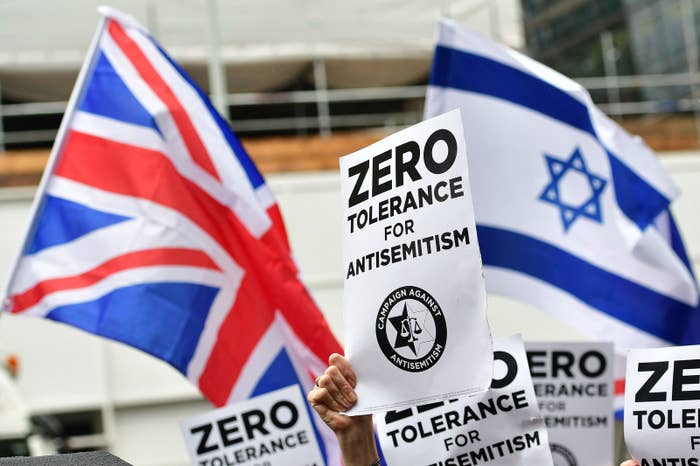 The Labour party has been criticised for failing to clamp down on anti-Semitism after it emerged that a member it did not take action against was suspended only after being reported to the police.

In what is believed to be the first case of a complaint to Labour also being reported as a potential crime, Stephane Savary made a report to Greater Manchester police after he was targeted in an online video by a fellow Labour party member.
A spokesperson for Greater Manchester police said the force is investigating the report as a suspected hate incident.
The video targeting Savary was posted by a Facebook account in the name of Paul Hinshelwood. Screenshots from an account by the same name were sent to Labour in January, but no action was taken.
BuzzFeed News understands that Hinshelwood has now been suspended, and that an administrative error meant he was not suspended earlier.
However, at the time the complaint was made to Labour, in an email seen by BuzzFeed News, the complainant was told: "Having reviewed the content of the attachments we have been unable to identify the individual as a member of the Labour Party, we will therefore not be able to progress your complaint."
The screenshots referred to by the party include posts making claims that "history books are a lie, Adolf Hitler saw the zionist false Jews infiltrating governments across Europe", and that "zionists were partly responsible for the holocaust."

The video reported to the police shows a man, believed to be Hinshelwood, filming Savary's Facebook account and referring to the fact that Savary is Jewish and had posted online about receiving anti-Semitic abuse. He uses a number of slurs to describe Savary including "prick", "cunt", and "arsehole", before saying: "What would I do if I saw this guy in the street? I'd punch his face."
In the video the man also refers to the Jewish Labour Movement, of which Savary is a member, as "right-wing bastards" who are "affiliated to the Israeli government".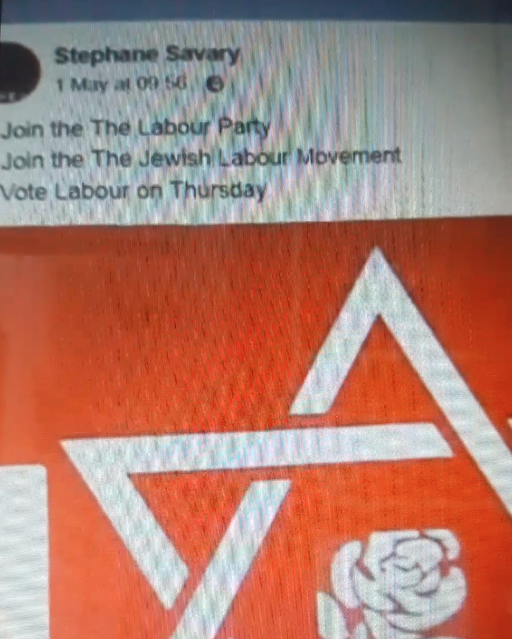 Savary, who is a member of both Labour and Momentum, told BuzzFeed News that he had received abuse in the past after he posted online about converting to Judaism, but that the video, which was flagged to him by another Momentum member, was the most serious and so he decided to report it to the police.

"Unfortunately I was told that this man has already been reported to the Labour party quite a few times, and nothing has been done," Savary said.
He told BuzzFeed News that "the Labour party is not doing enough" to tackle anti-Semitism. "I just want him to be expelled, it's that simple," he said. "These kind of people have no place in our party. One anti-Semite is one too many. We can't call ourselves the party of equality with these types of people within our ranks."
Savary also called on Labour leader Jeremy Corbyn to take personal responsibility for the issue. "There are people around him who clearly don't understand that anti-Semitism is a prejudice," he said. "As the leader of the Labour party he needs to step up, I want him to do something about it."
Euan Philipps, from Labour Against Antisemitism (LAAS), the campaign group that reported Hinshelwood to Labour five months ago, told BuzzFeed News: "This incident, now being investigated by the police as a hate crime, could and should have been avoided – had the Labour party taken appropriate action earlier.
"Paul Hinshelwood was reported by LAAS to Labour's compliance unit in January 2018. Instead of acting on the information and suspending Mr Hinshelwood, the Labour party did nothing. Our activists were even told that Mr Hinshelwood wasn't a Labour member, despite evidence we submitted showing he quite clearly was.
"As a consequence of Labour's failure, Mr Hinshelwood has continued to promote vicious anti-Jewish sentiment, culminating in this vicious personal attack on Mr Savary.
"There needs to be a public investigation into what has happened within the Labour party, with a root-and-branch examination of what went wrong. The party is institutionally failing to protect its members, fostering an environment where people like Mr Hinshelwood think this type of despicable racial attack is acceptable. It should never be acceptable in any mainstream political party, and that is why this anti-Semitism crisis within Labour cannot be allowed to continue."
Twitter account @gnasherjew, run by a group of Jewish activists working to expose anti-Semitism in the Labour party, also reported Hinshelwood in January. A spokesperson for the account told BuzzFeed News: "Paul Hinshelwood, rather than being a socialist, appears to be a neo-Nazi. We are noticing an increasing number of these people joining the Labour party and we'd like to know why. Could it be that Jeremy Corbyn's leadership and support for the Palestinian cause has emboldened those anti-Semites who use Palestine/Israel conflict as cover?"
Richard Angell, director of Progress – Labour's centre-left movement – said the case highlighted the need for the party to introduce an independent complaints system.
He told BuzzFeed News: "Why does it take for the issue of a Labour member being anti-Semitic – this time in the most despicable form – to reach the press before the Labour party suspends these people and takes action?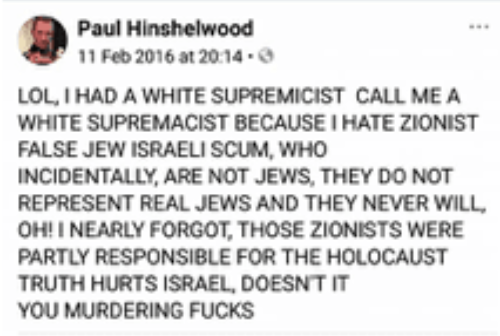 "This is not zero-tolerance, this is doing the least Labour has to do ... This is further proof that victims should have no confidence in the Labour party and its complaints process. It is high time it was independent."
A Labour spokesperson said: "Anti-Semitism has absolutely no place in the party and we are committed to challenging and campaigning against it in all its forms.
"Labour takes all complaints of anti-Semitism extremely seriously, which are fully investigated and appropriate disciplinary action taken in line with our rules and procedures."
Hinshelwood declined to comment.