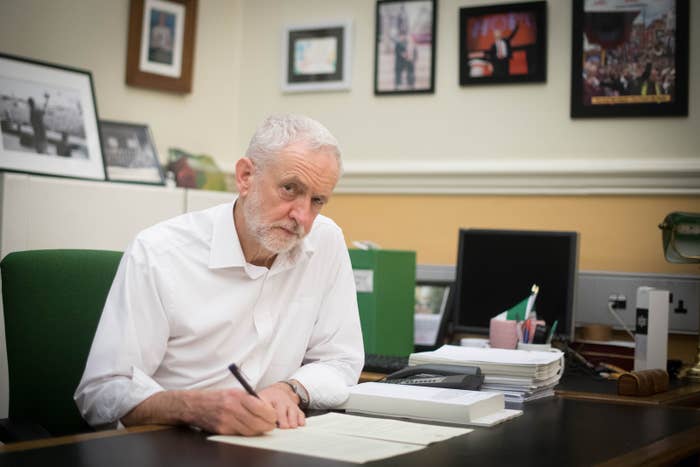 Jeremy Corbyn's latest indication that Labour may lend its support to Theresa May's Brexit deal — if she agrees to meet his five demands — has once again exposed crucial faultlines within the party.

The move has angered many of Labour's Remain-backing MPs — but other MPs, particularly those in seats with constituencies that overwhelmingly voted to Leave, have welcomed it after weeks of inaction from the leadership.
Some Labour backbenchers have reacted furiously to the olive branch extended to the prime minister in a letter, fearing that it signifies a move away from a second referendum, which, under policy passed at the party's annual conference, is an option that remains on the table.
Pat McFadden told BuzzFeed News that he felt Corbyn's letter tacitly indicated to MPs that MPs were free to back May's deal in a meaningful vote.
In a tweet, he said: "He wants it to happen, and even if he doesn't vote for it himself, he's sending a signal to Labour MPs that they can do so."
"I understand the motivation of 'just get it done' but the big question about our Brexit future remains undecided," McFadden told BuzzFeed News. "We are being asked to vote not for a deal but a blindfold Brexit."
Wes Streeting, another prominent advocate for a so-called people's vote, tweeted: "It is very clear that the Government won't be compromising with the position set out by Jeremy Corbyn today. We don't have until the luxury of time any longer. It's time for Labour to back a People's Vote — no ifs, buts or tables."
Corbyn's latest move has already led to MPs talking of possible resignations. When asked by the BBC's Emma Barnett whether he would remain in the party, Labour moderate Owen Smith said: "I think that is a very good question and I think it is something that I and lots of other people are considering now."
However, other MPs have downplayed the significance of the letter, pointing out that May is unlikely to agree to Corbyn's demands, which include being a member of a permanent customs union.

One Labour MP told BuzzFeed News that in their view, Labour's shadow Brexit secretary Keir Starmer was "playing a clever hand" by putting the ball back in Theresa May's court, so it would be her, and not Labour, who would be seen as failing to cooperate.
The Labour leader's movement on Brexit has been welcomed by some in the shadow cabinet. "It gives the prime minister a chance to do a deal with us," a junior shadow minister told BuzzFeed News. "She has to calculate what that would mean for internal Tory politics versus damage a no-deal would do them instead.
"I think it's good policy and good politics," they added. "I think it's over for the hardcore Remainers. The ones who are breaking off will just use it as an alibi." The shadow minister said that Labour MPs — at least on the back benches — were leaning towards supporting May's deal, even without a permanent customs union.
"Even if the front bench didn't support it, the back bench would," they said, "but I think the front bench would support it," with the exception, they said, of MPs in seats with high Remain votes, in places such as London.
Backbench MP Lucy Powell told BuzzFeed News: "This is an important and significant development by Jeremy Corbyn. The public are crying out for the party leaders to come together and end the Brexit paralysis in parliament.
"Jeremy Corbyn's proposals extend another olive branch to the PM and meet her halfway with support for the Withdrawal Agreement alongside a radically altered political declaration which mirrors my Common Market 2.0 proposal and would cement our economic relationship with Europe whilst respecting the referendum result.
"It's incumbent on the prime minister to show leadership, break free from the hardliners in her own party and reach a cross-party consensus which can ensure we leave the EU and bring our country together."
The five points Corbyn has asked May to satisfy include: a permanent and comprehensive UK-wide customs union; close alignment with the Single Market; for rights and protections including workers' rights to be aligned with the EU; and a clear commitment on participation in EU agencies and funding programmes including in the areas of environment and industry; and unambiguous agreements on the detail of future security arrangements.
There was no mention of the other of Labour's previous six tests, which demanded an arrangement with the EU that gave the UK equal benefits to those it has inside the union.
A second shadow minister welcomed Corbyn's approach, saying: "I think it shows a willingness to work together to get a good deal."
However, they suggested that the customs union was likely to be the sticking point that may prevent Labour from supporting any deal.
"A customs union is the only solution to the Irish border issue and I think there is increasing support for it," they said. "We are offering the prime minister a practical solution — if she chooses not to take it then we will have to consider our next step."
They said that in their view, Labour MPs would be unlikely to support any deal that didn't include such a commitment.
Still others have suggested that Labour's latest manoeuvre could actually advance the case for a second referendum.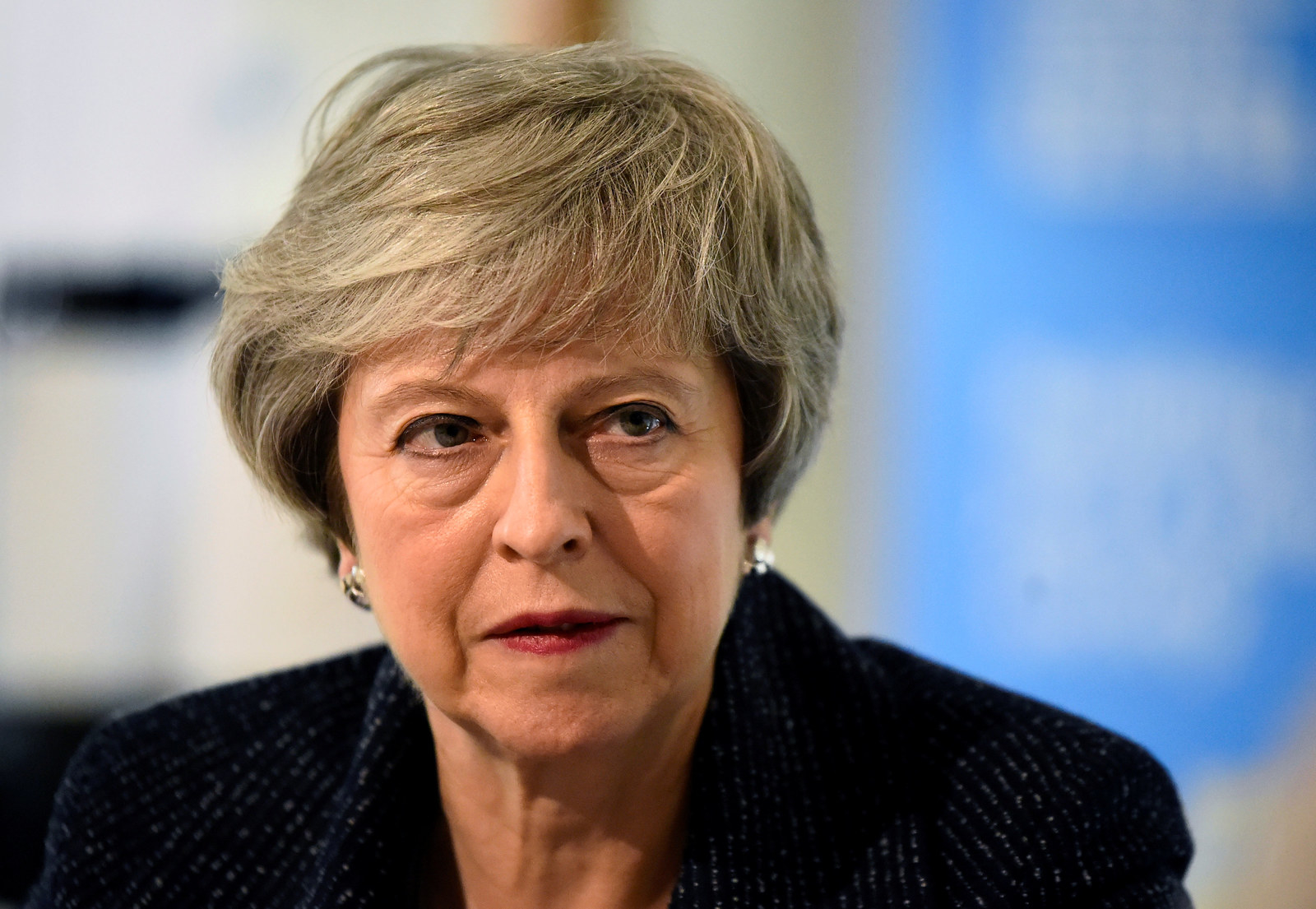 "It seems very clear to many that if Theresa May doesn't fully accept the five demands in this letter by the end of next week, then our party will have no choice but to get behind a People's Vote," one prominent frontbench MP told BuzzFeed News.

And shadow Brexit minister Matthew Pennycook tweeted: "We've now set out in detail the changes needed to secure Labour support for a deal.
"Either May accepts them in full and commits to enshrining them in law before exit day or we must move to support a public vote. No other credible options left to prevent a 'no deal' Brexit."
On Thursday, Labour put out a briefing to MPs, saying that Corbyn's letter did not mean that the party had abandoned the idea of campaigning for a second referendum, or that the six tests no longer stood.

While Labour MPs — and observers — struggle to work out exactly what the shift in Labour's position means, what is clear is that it has done little to heal the fractures within the divided party.
Read Jeremy Corbyn's letter in full:
Dear Prime Minister,

Thank you for taking the time to meet last week to discuss the Brexit negotiation and our alternative approaches to finding a deal that can command support in Parliament and be negotiated with the EU.

There is, as was demonstrated last week, a clear majority in Parliament that no deal must now be taken off the table and that there can be no return to a hard border in Northern Ireland in any circumstance.

We recognise that your priority is now to seek legally binding changes to the backstop arrangements contained within the Withdrawal Agreement, as we discussed when we met.

However, without changes to your negotiating red lines, we do not believe that simply seeking modifications to the existing backstop terms is a credible or sufficient response either to the scale of your defeat last month in Parliament, or the need for a deal with the EU that can bring the country together and protect jobs.

As you have said many times before, the EU has been clear that any withdrawal agreement would need to include a backstop to guarantee no return to a hard border on the island of Ireland.

Labour has long argued that the Government should change its negotiating red lines and seek significant changes to the Political Declaration to provide clarity on our future relationship and deliver a closer economic relationship with the EU. That would also ensure that any backstop would be far less likely to be invoked.

The changes we would need to see include:


A permanent and comprehensive UK-wide customs union. This would include alignment with the union customs code, a common external tariff and an agreement on commercial policy that includes a UK say on future EU trade deals. We believe that a customs union is necessary to deliver the frictionless trade that our businesses, workers and consumers need, and is the only viable way to ensure there is no hard border on the island of Ireland. As you are aware, a customs union is supported by most businesses and trade unions.
Close alignment with the Single Market. This should be underpinned by shared institutions and obligations, with clear arrangements for dispute resolution.
Dynamic alignment on rights and protections so that UK standards keep pace with evolving standards across Europe as a minimum, allowing the UK to lead the way.
Clear commitments on participation in EU agencies and funding programmes, including in areas such as the environment, education, and industrial regulation.
Unambiguous agreements on the detail of future security arrangements, including access to the European Arrest Warrant and vital shared databases.

We believe these negotiating objectives need to be enshrined in law before the UK leaves the EU to provide certainty for businesses and a clear framework for our future relationship.

We recognise that any negotiation with the EU will require flexibility and compromise. Our first priority must be a deal that is best for jobs, living standards, our communities, in the context of increased and more equitable investment across all regions and nations of the UK. That approach should guide how alignment with EU regulations is to be maintained in future, as well discussions on dispute resolution, the role of the ECJ, and competition and migration rules.

EU leaders have been clear that such changes to the Political Declaration and a closer relationship are possible if such a request is made by the UK government and if the current red lines change. We believe that a close economic relationship along these lines would make it far less likely that any backstop arrangements would ever be needed.

The Government's failure to secure a deal that can command the support of Parliament means time has run out for the necessary preparation and for legislation to be finalised. Following last week's rejection by the House of Commons of 'no deal', all necessary steps must be taken to avoid such an outcome.

My colleagues and I look forward to discussing these proposals with you further, in the constructive manner in which they are intended, with the aim of securing a sensible agreement that can win the support of parliament and bring the country together.

Yours sincerely,

Jeremy Corbyn MP

Leader of the Opposition