26 Times Ross From "Friends" Made Us Laugh Way More Than We Should Have
"MISSISSIPPILESSLY?!"
We can all agree that, personality-wise, Ross is the worst...
...But if you think about it: He's really funny. So it's time to appreciate the moments of comedy gold that he brought to the show.
1.
Like the time he tried to make a statement with leather pants.
2.
When he had a total sense of awareness.
3.
When he randomly had a monkey as a pet.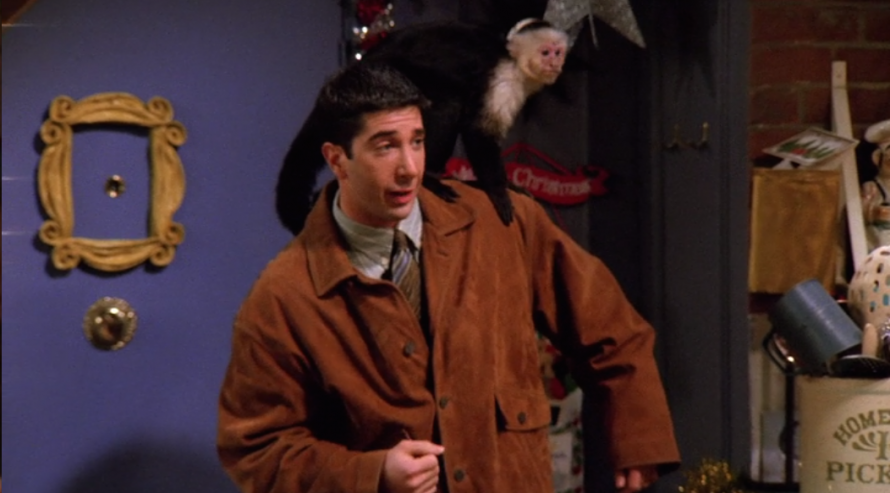 5.
When he didn't count Mississippilessly and ended up with an extreme tan.
7.
When he hosted a fake memorial service for his fake death.
8.
When he dressed up as Santa's representative for the Southern states* to teach Ben about Hannukah.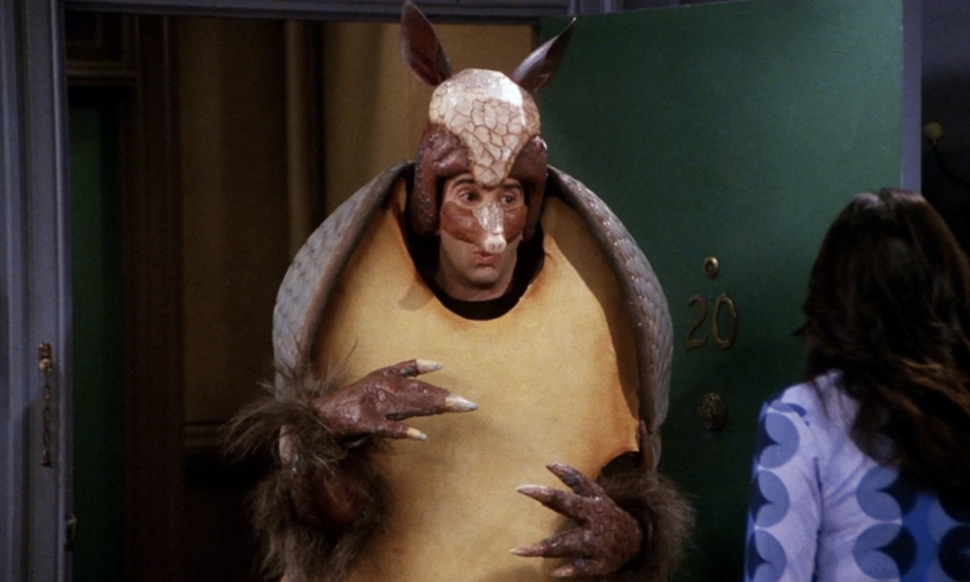 10.
And when he furthered his musical talents by learning to play the bagpipes.
12.
And when he took full advantage of complimentary hotel amenities...
13.
...which obviously let to a major shampoo explosion.
14.
When he went Red Ross because of his sandwich thief.
15.
When he refused to pay delivery for his new couch because he had a ~foolproof~ plan to get it upstairs.
16.
When he said the wrong name at his own wedding.
17.
When he refused to pay Howard the handyman because of his principles.
18.
When he whipped out The Routine™ as a sure-fire way of getting on television.
19.
When he changed his lock right after giving his girlfriend a key.
22.
When he traded in his blazer for a vest, and made it on MTV's Spring Break show.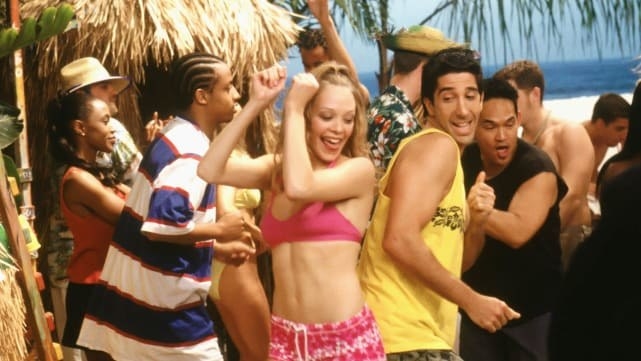 23.
When he had a kundis on his butt.
24.
When he wanted Joey and Chandler to pipe down.
26.
And finally, when he reminded everyone that he was on a break at every possible opportunity.
Go on, admit it – you secretly love Ross!