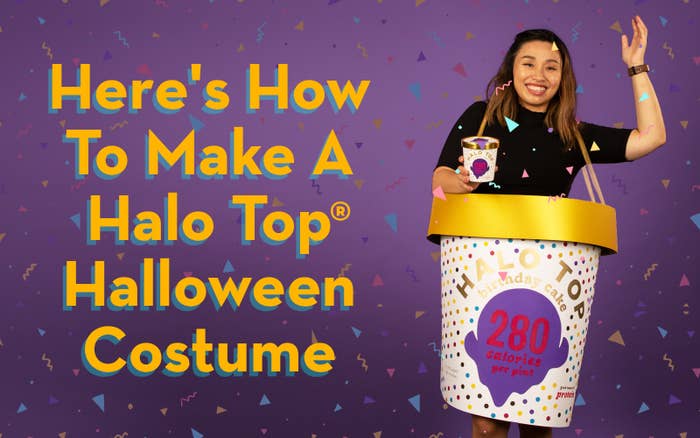 Here are the big supplies you'll need: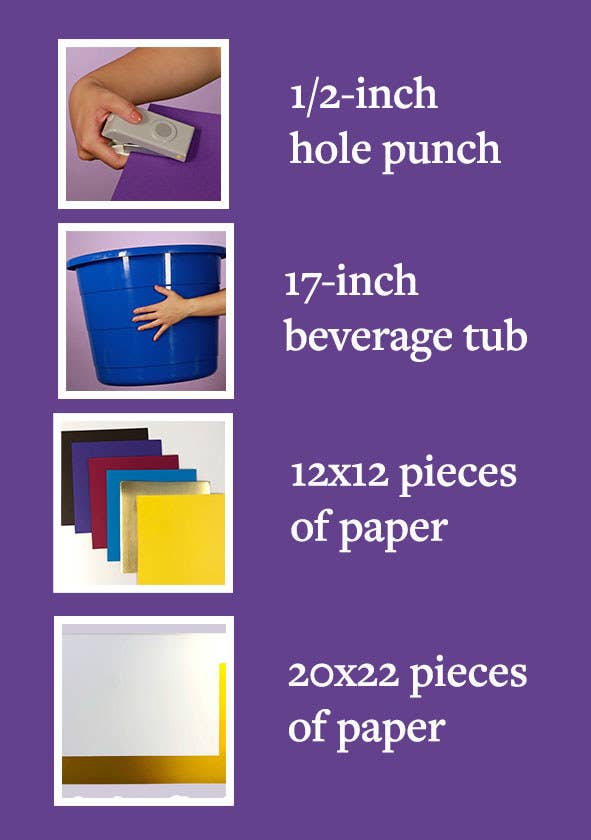 1.
First, trace out your design on a white poster board.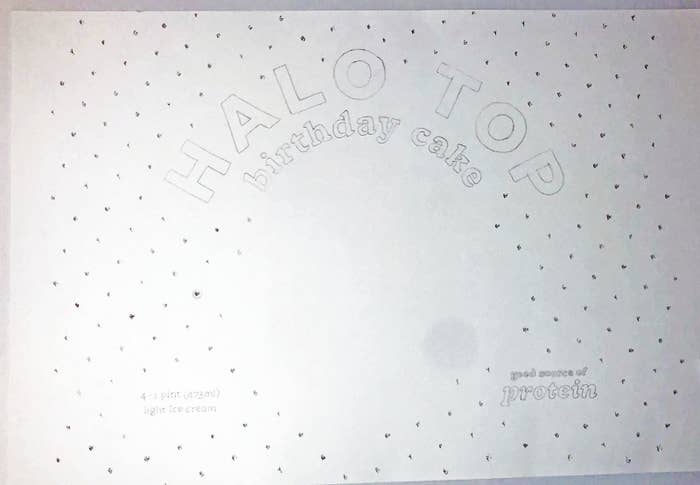 2.
Next, trace and cut the Halo Top® scoop out of paper.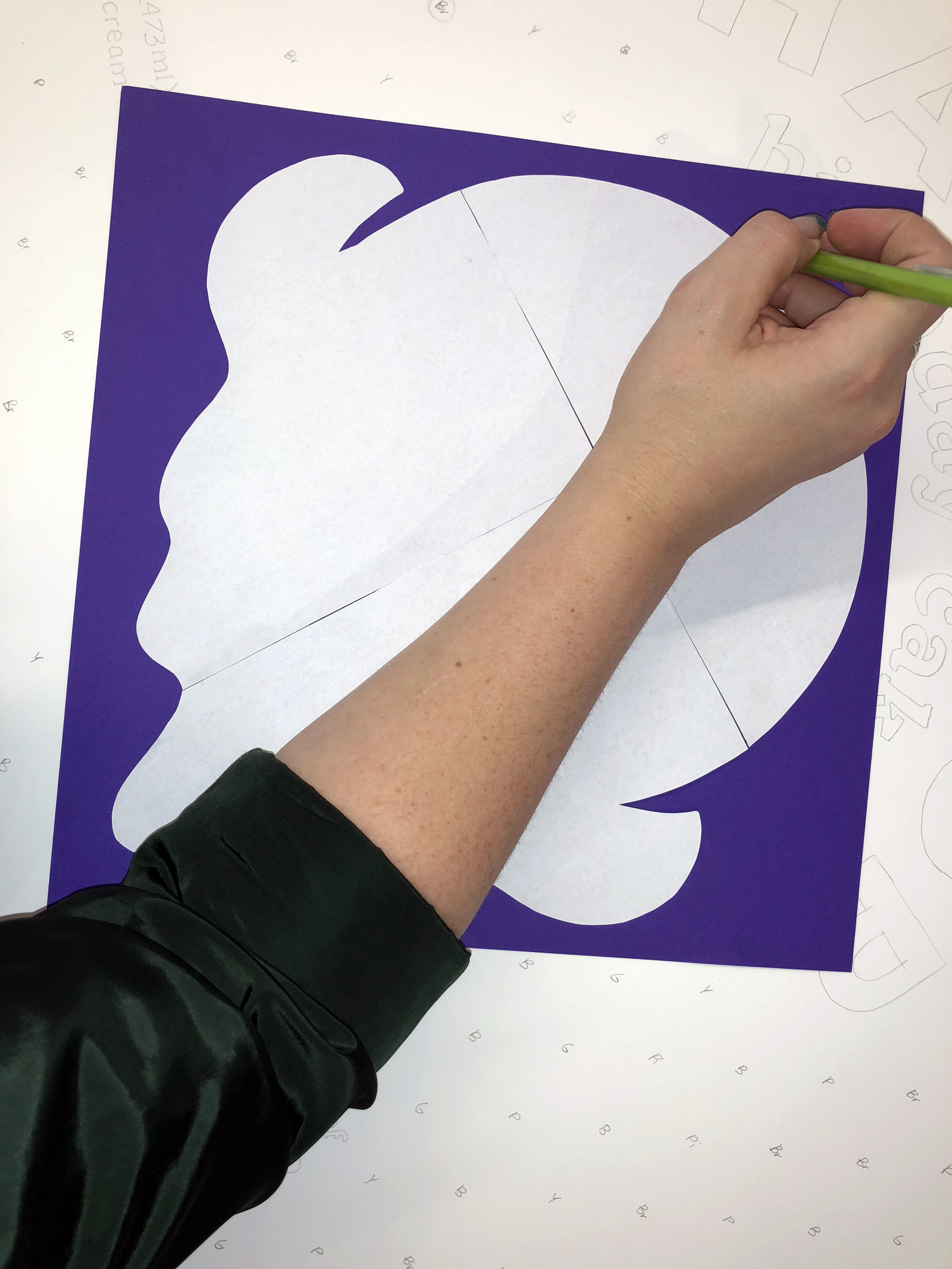 3.
Use a sparkly gold paint pen to color in your letters.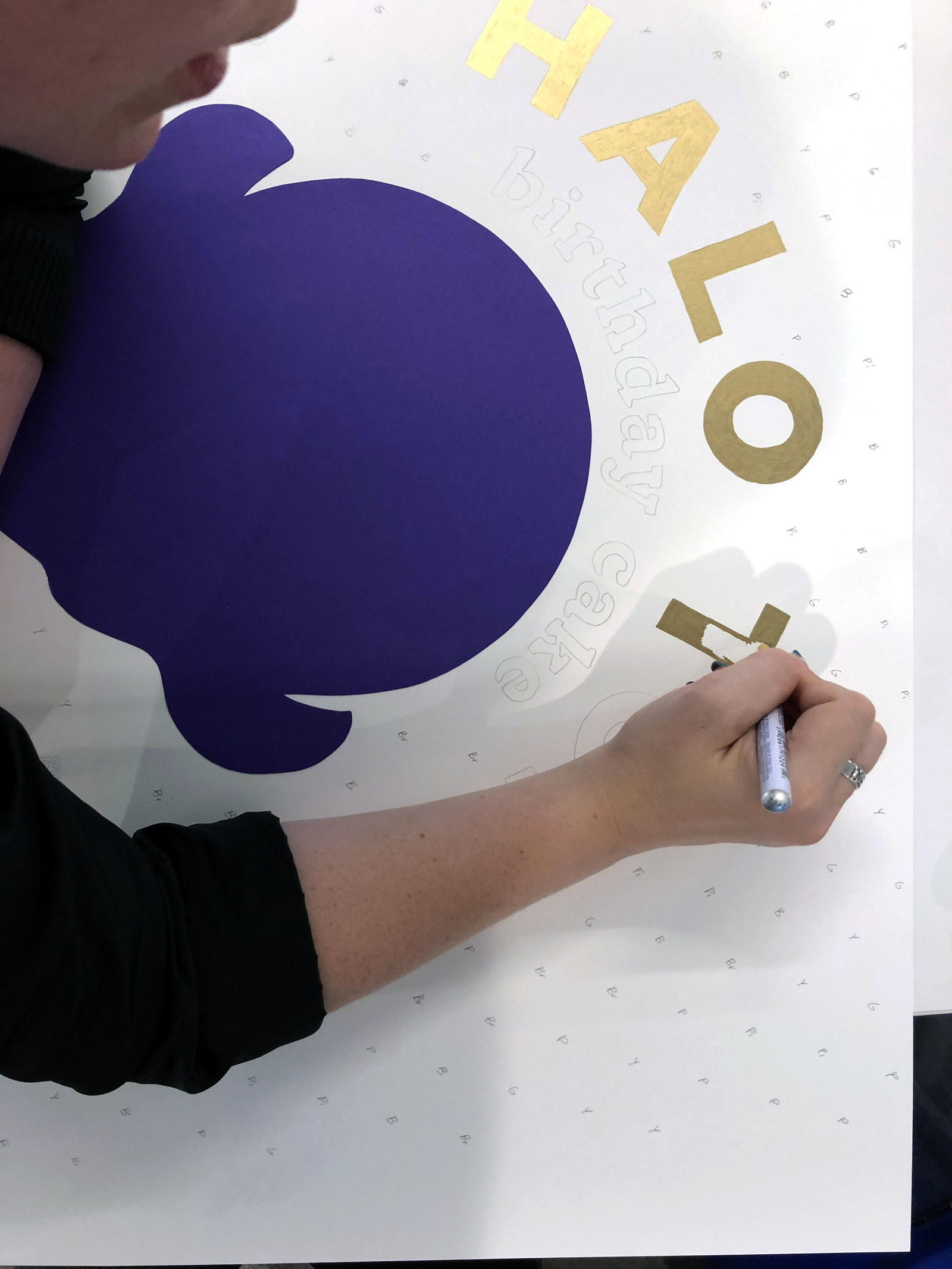 4.
Punch holes out of colored paper. (We used a 1/2-inch hole punch.)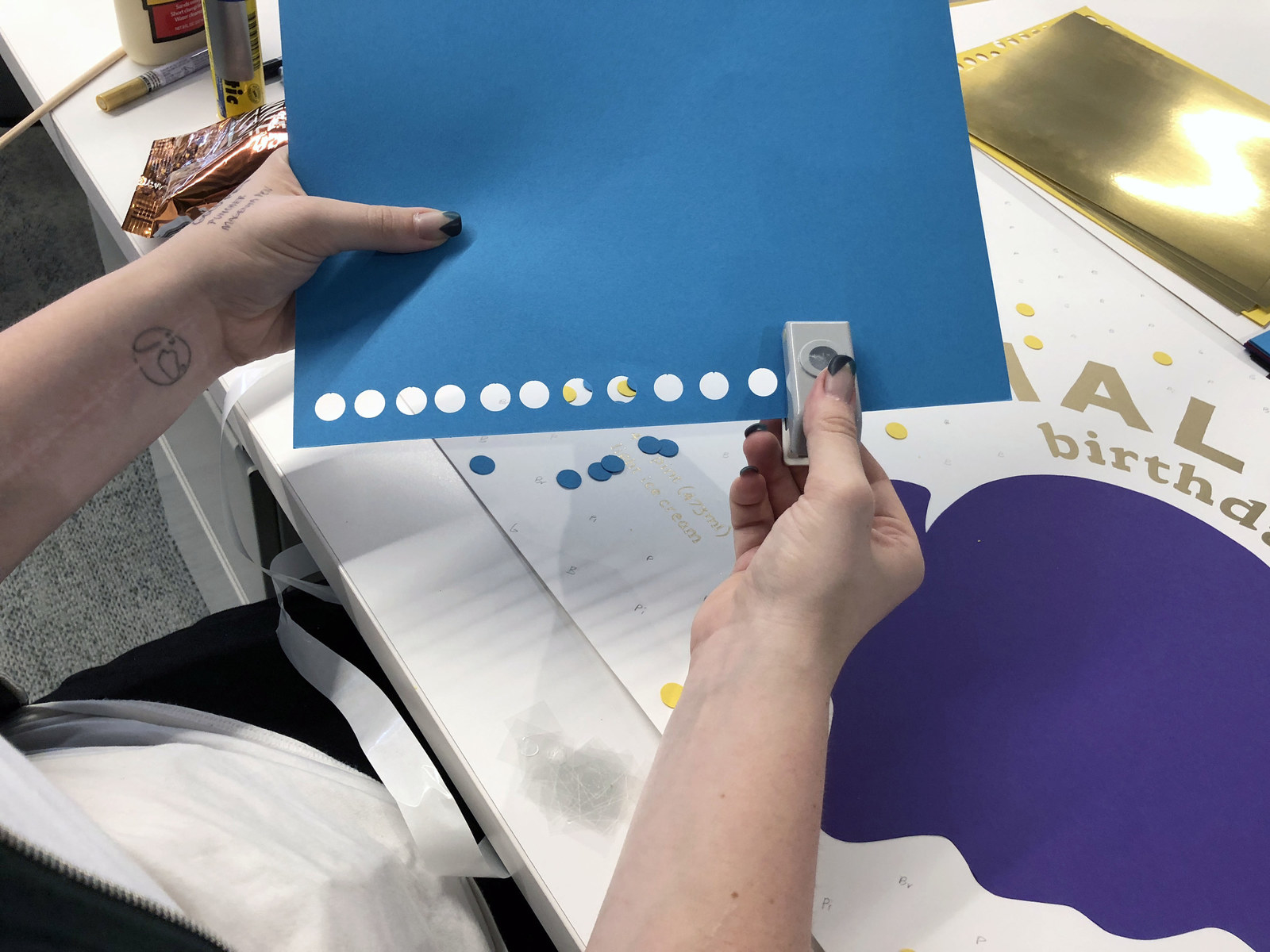 5.
Glue your dots to your poster board.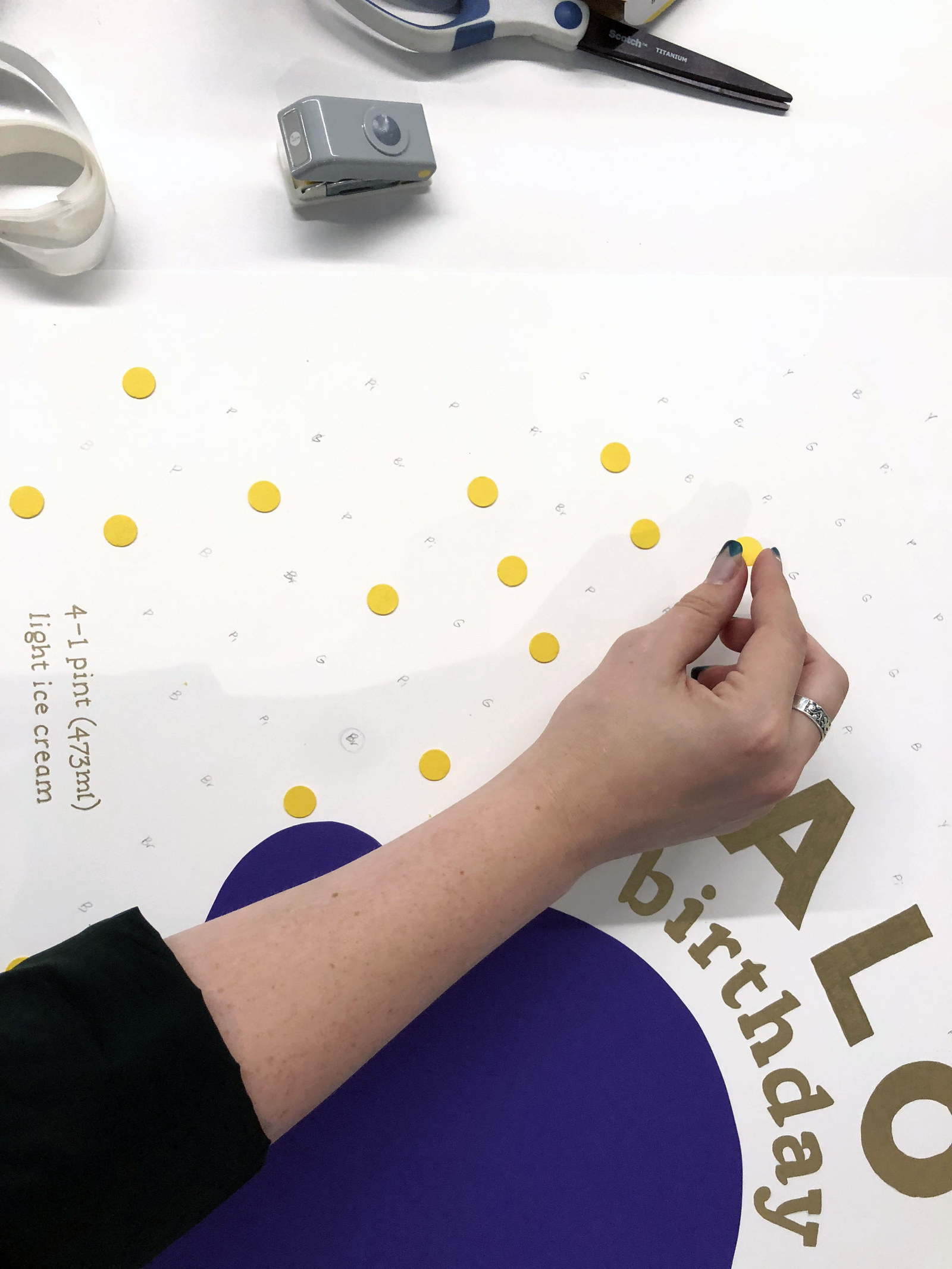 6.
Remove the white handles from the tub.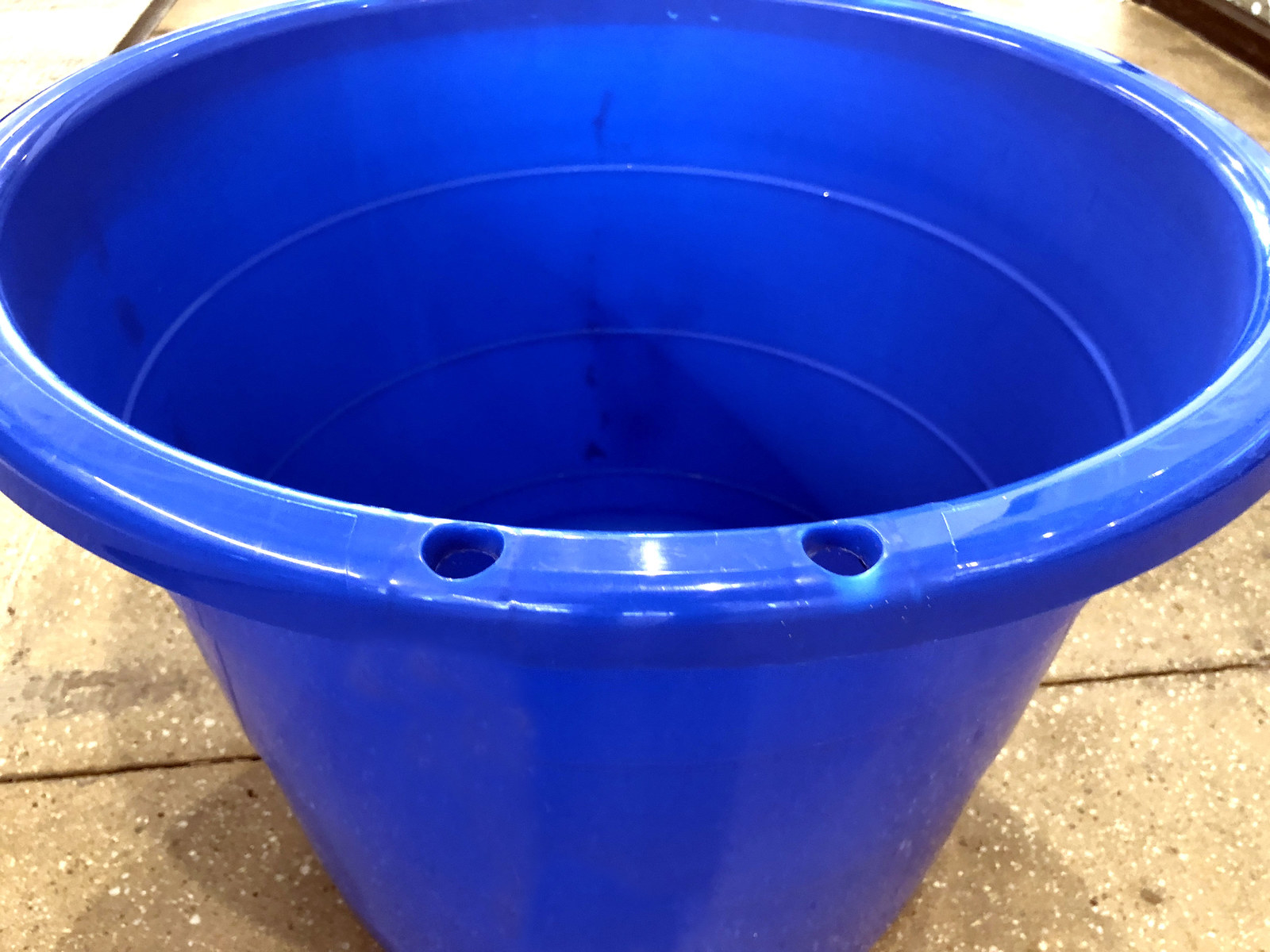 7.
Cut out the bottom of the tub. (We used the same sharp craft knife for this.)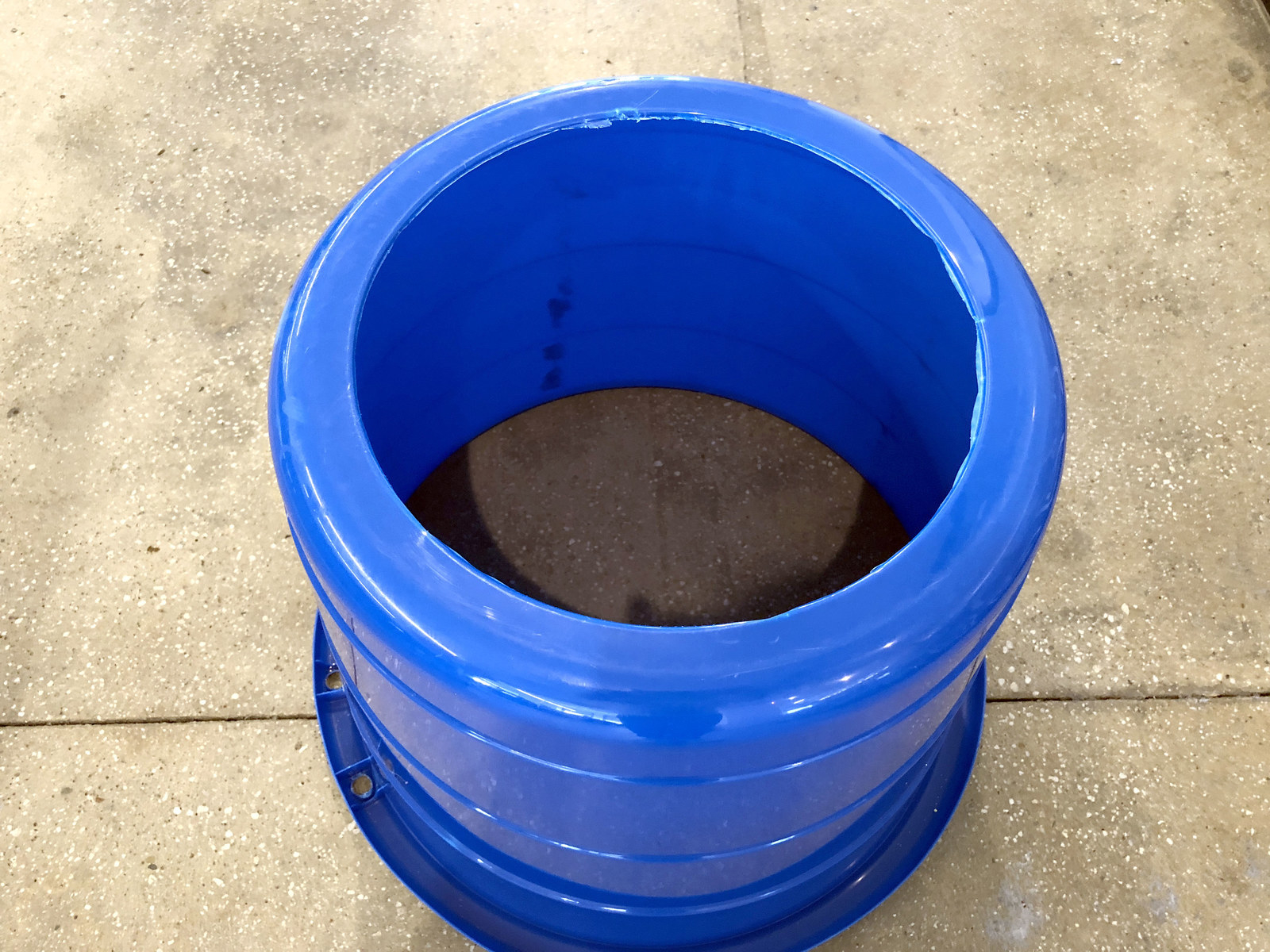 8.
Replace the white handles with gold ribbon.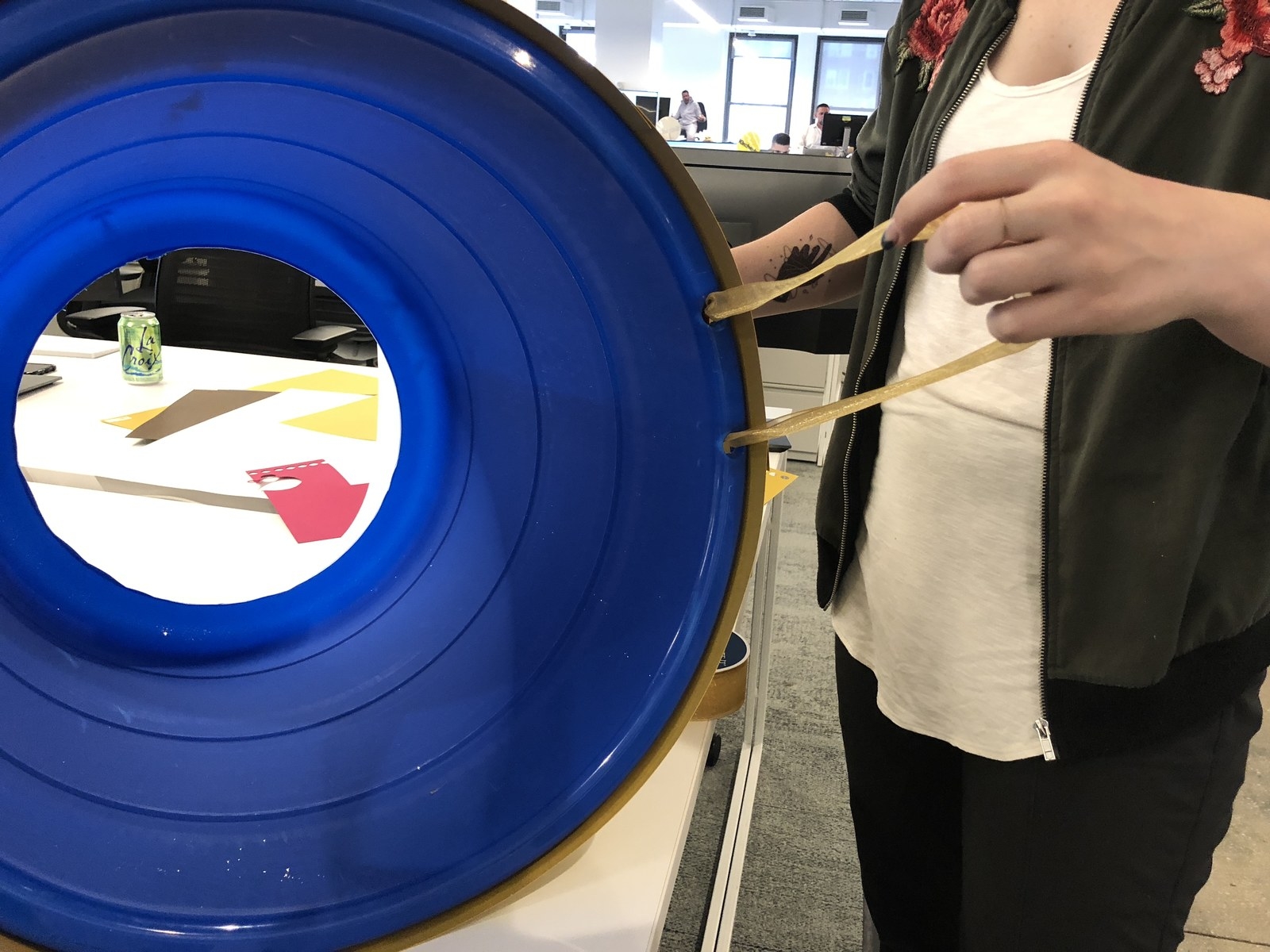 9.
Make the signature gold Halo Top® lid.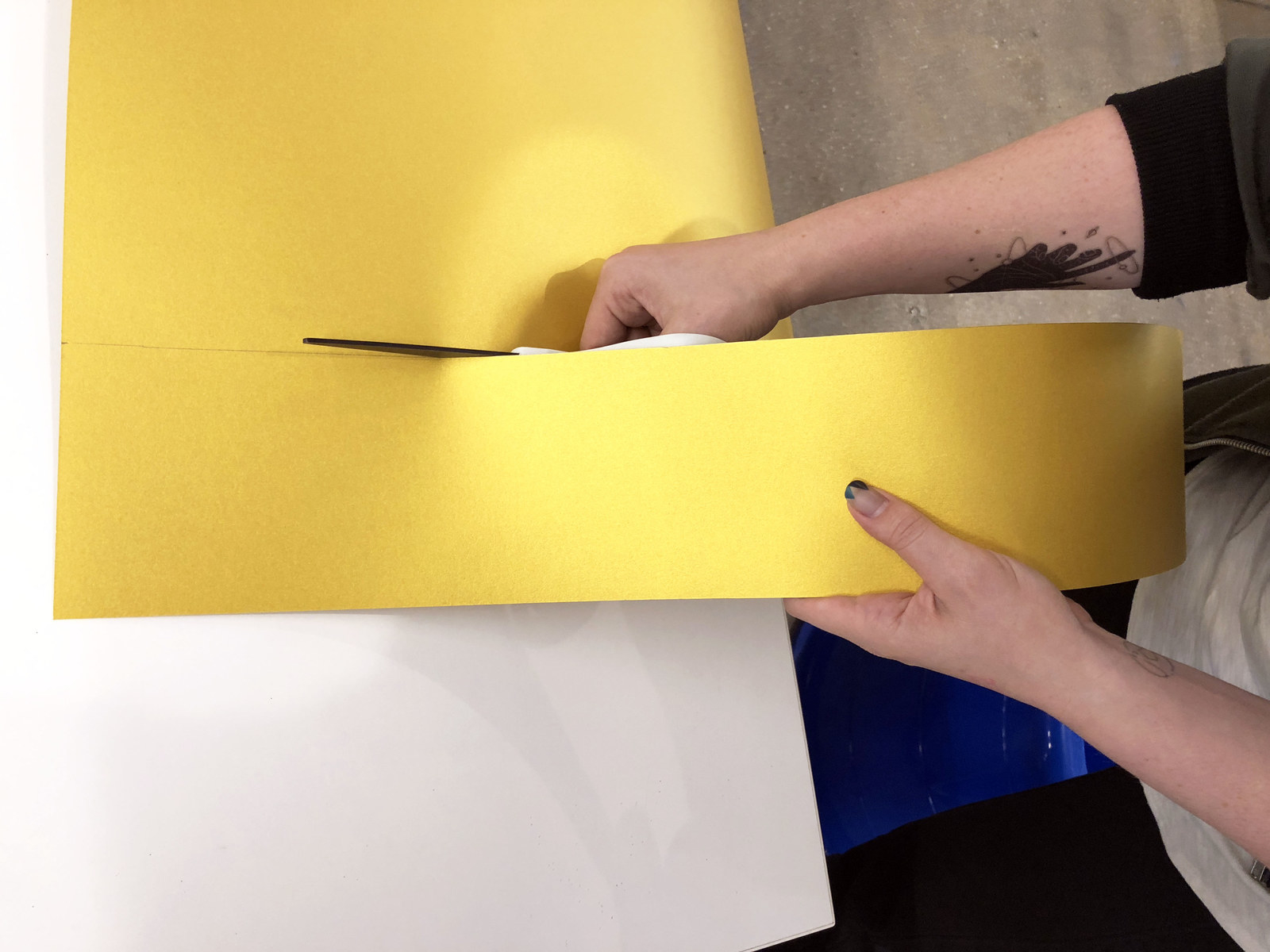 10.
Glue your lid and label to the tub.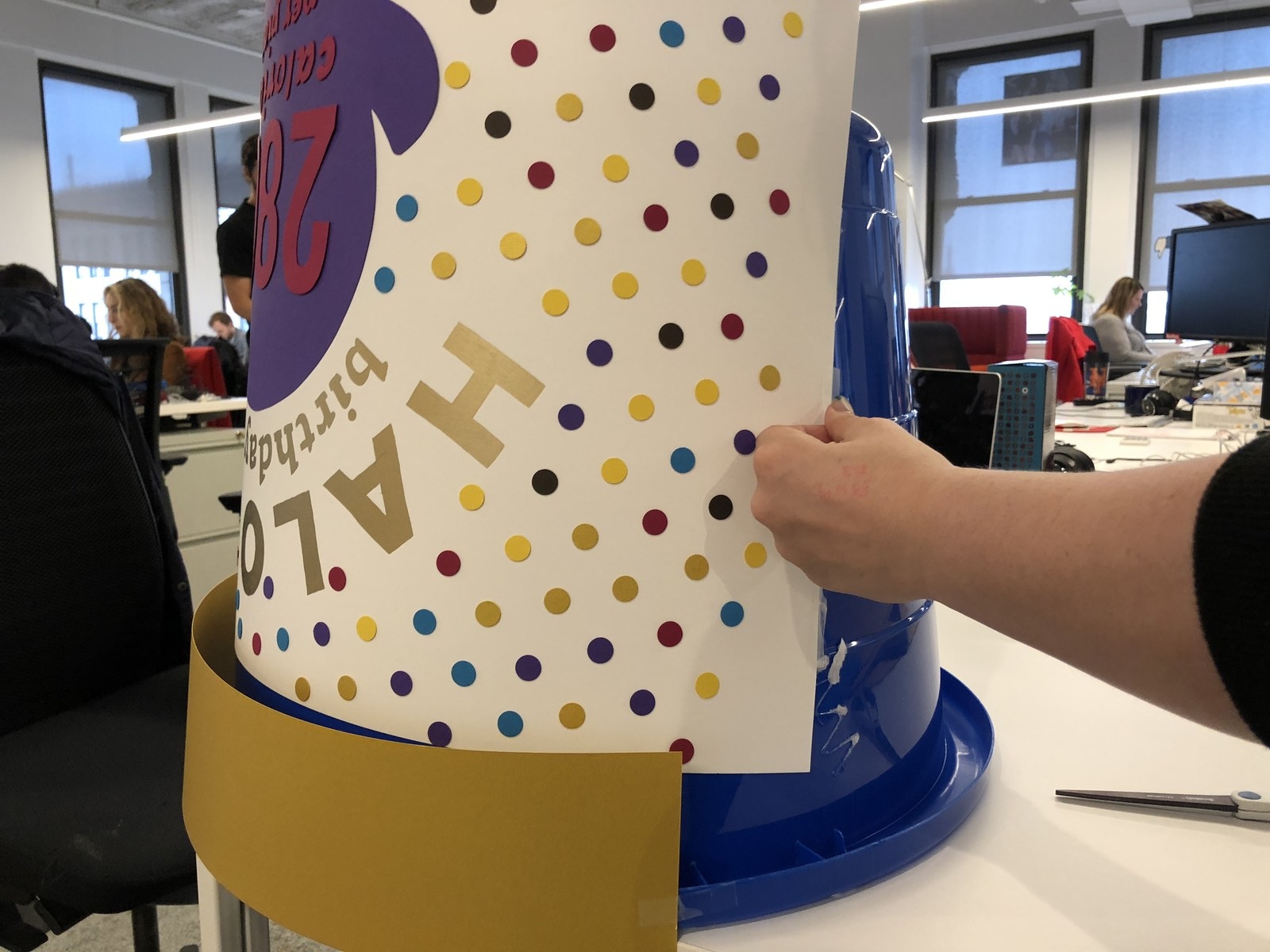 11.
Step in, and let the HALOween begin!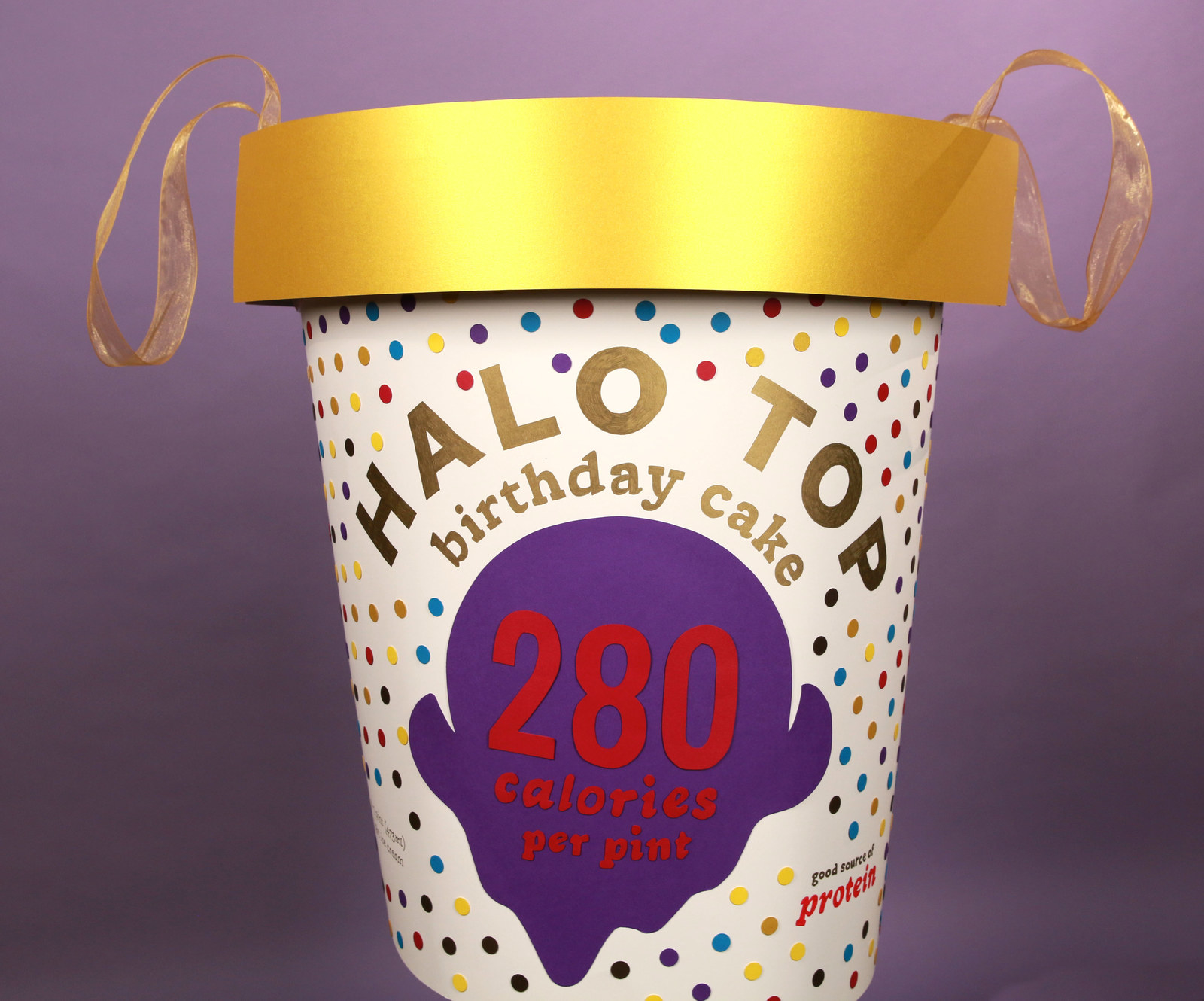 Halo Top Creamery is throwing a virtual costume party, and everyone is invited! Even better, three lucky winners with the best Halo Top® themed costumes will win Halo Top® for a year.
To enter, post your Halo Top Halloween costume pic to your social media page, tag @HaloTopCreamery, and include #HappyHALOween and #ContestEntry!
BuzzFeed
For official rules, including entry limitations and prize descriptions, click here.