1.
Al Mac's Diner - Fall River, MA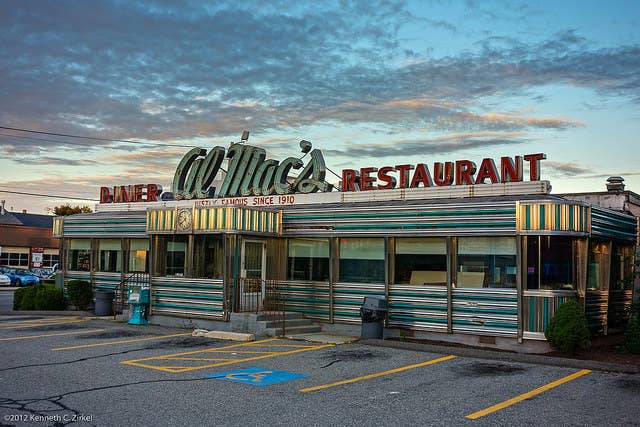 2.
Strawn's Eat Shop - Shreveport, LA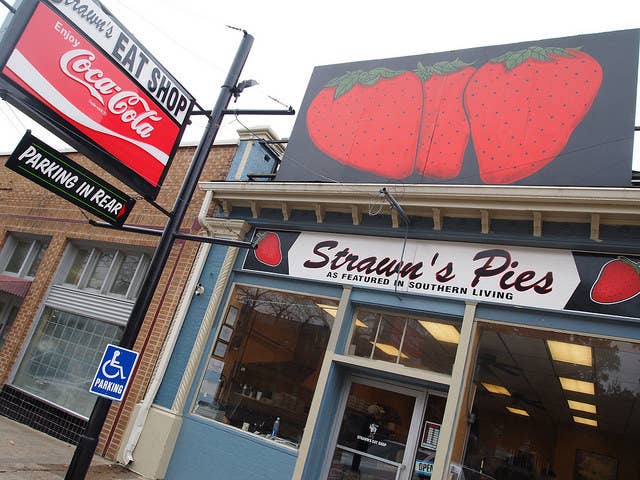 3.
Tom's Restaurant - New York, NY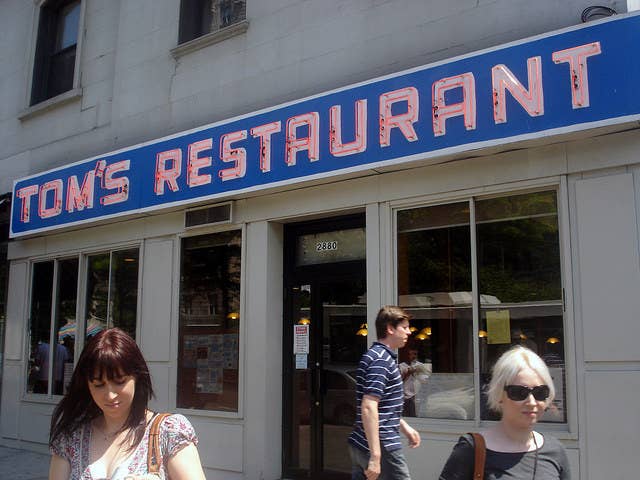 4.
Corvette Diner Bar & Gril - San Diego, CA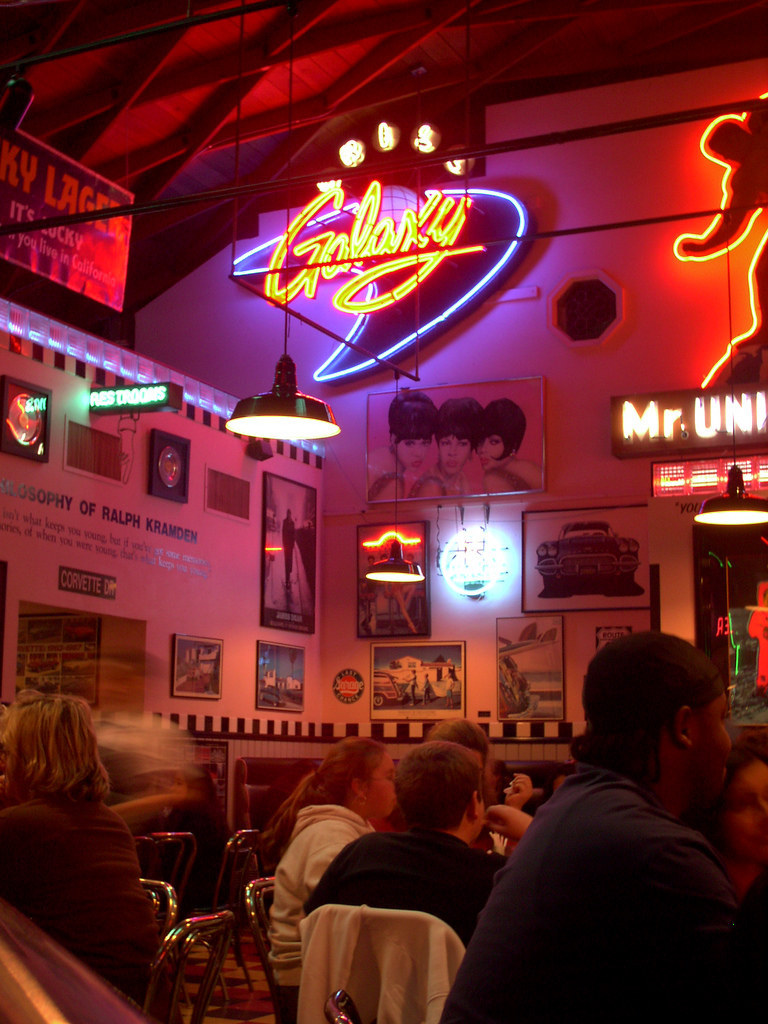 5.
Goody Goody Diner - St. Louis, MO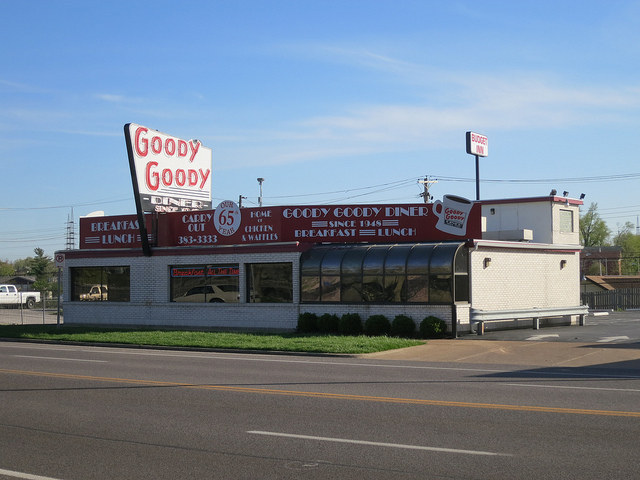 6.
Sid's Diner - El Reno, OK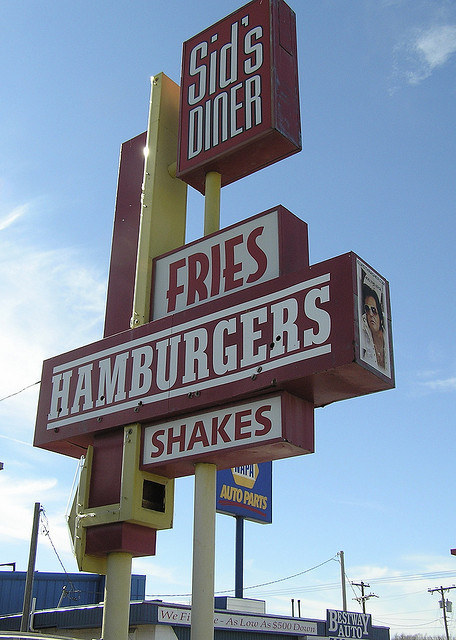 7.
Mickey's Diner - St. Paul, MN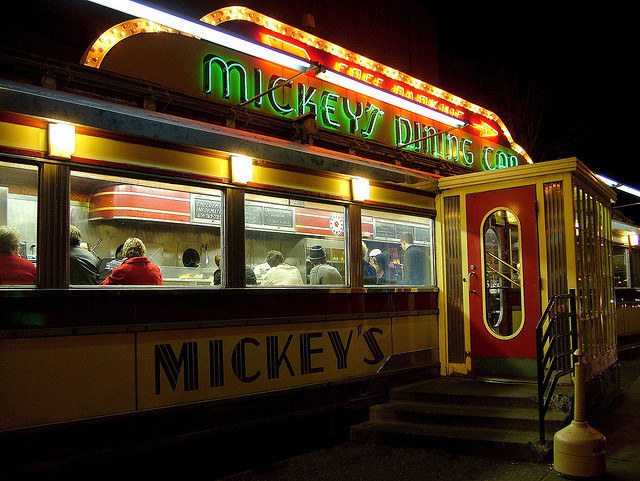 8.
Tops Diner - East Newark, NJ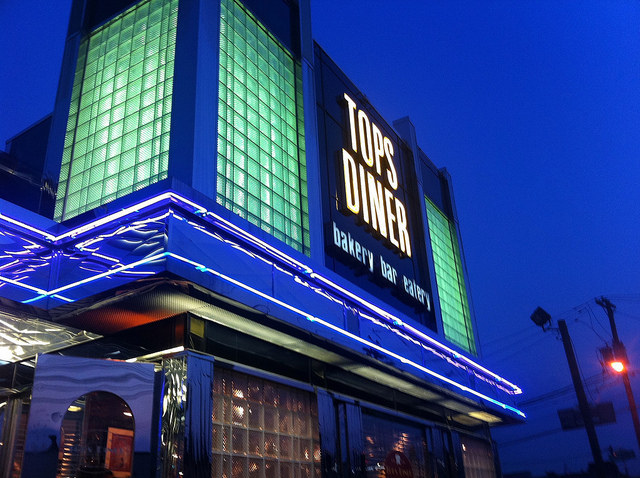 9.
Harry's Coffee Shop - La Jolla, CA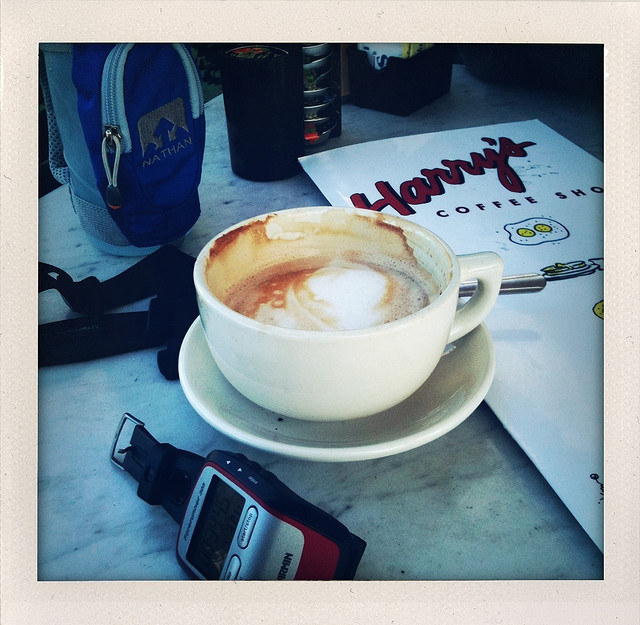 10.
Silver Skillet - Atlanta, GA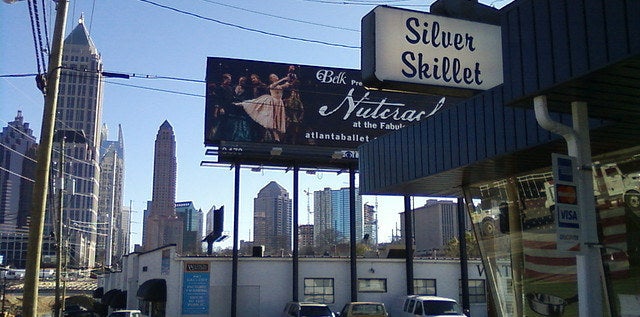 An uplifting place in the South, Silver Skillet has been featured in too many TV shows and magazines to count. Best item on the menu? Their scrumptious homemade lemon ice-box pie.
11.
Moody's Diner - Waldoboro, ME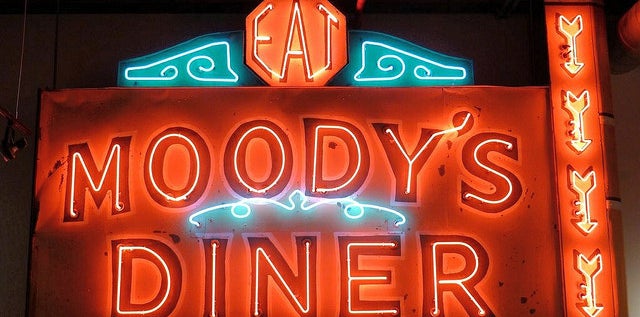 Blueberry pie, walnut pie, strawberry shortcake, chocolate cream pie... this diner is temptation galore. Moody's has been around for over eight decades and featured in several publications.
12.
The Majestic Diner - Atlanta, GA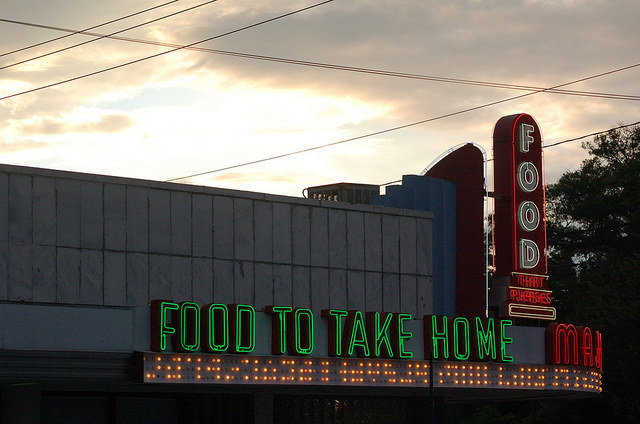 13.
Avalon Diner - Houston, TX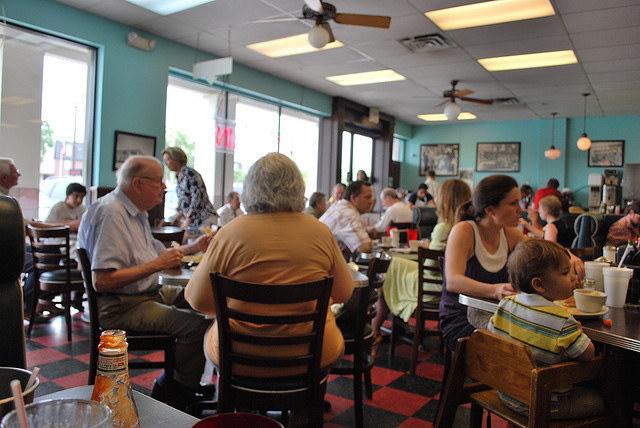 14.
It's Tops Coffee Shop - San Francisco, CA