The Blue Mountains are located approximately 130 kilometres from Sydney in New South Wales.
One of the best things you can possibly do in the mountains is head to one of the many incredible lookouts.
Of course, you can't visit the mountains without stopping off at Echo Point in Katoomba to visit the Three Sisters.
When you need a break from waterfalls and hikes, pay a visit to Leura, the prettiest town in the mountains.
Leura Garage is a great lunch or dinner spot if you feel like something hearty with a glass of wine.
If a cocktail bar with an on-site chocolate factory sounds more your vibe, pay a visit to Katoomba's The Paragon.
Once you have refueled, take a long walk. The Giant Stairway is part of a 4.7km walk from Echo Point to Scenic World.
And speaking of Scenic World, you should really add that to the to-do list.
And if you're somehow still not convinced, check out this ~enchanted cave~ that you can spend the night in.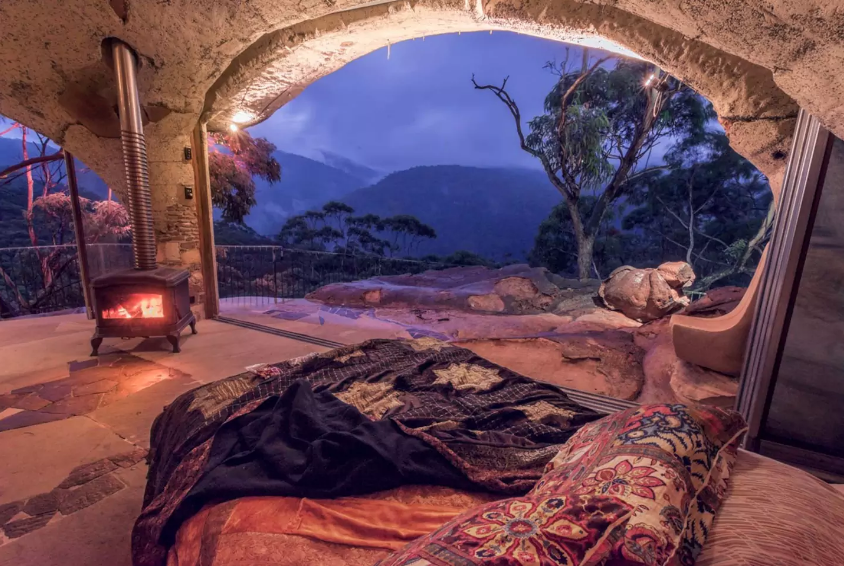 Want more proof that Australia is the greatest place on earth? Sign up for BuzzFeed's "Meanwhile in Australia" newsletter!
If you can't see the signup box above, just go here to sign up for BuzzFeed's "Meanwhile in Australia" newsletter!