DIY Knife Organizer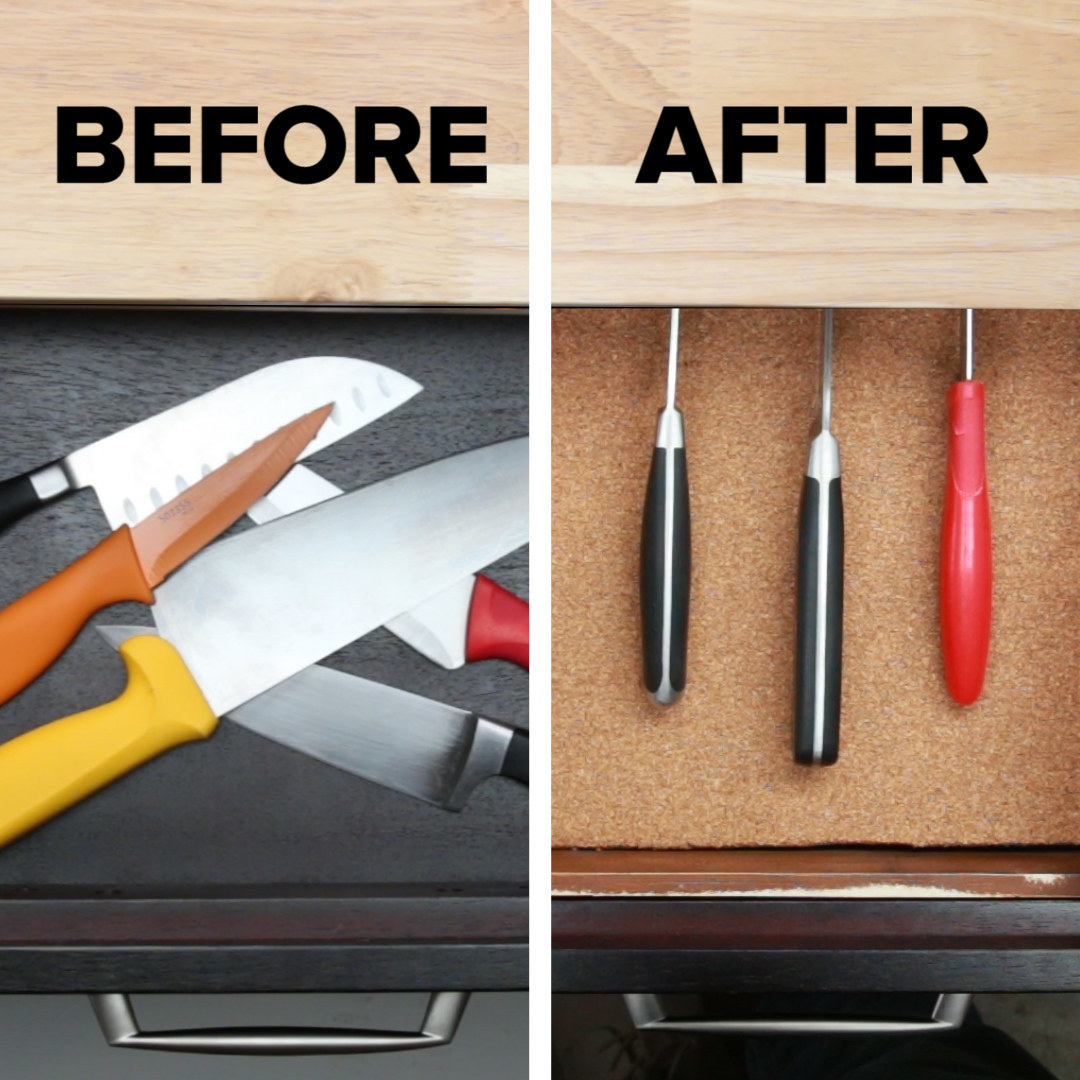 SUPPLIES
Cork sheet
Razor
Ruler
Small tray (optional)
INSTRUCTIONS
1. Measure the inside length, height, and width of a kitchen drawer or small tray.
2. Cut out a piece of cork sheet to line the bottom of the drawer or tray.
3. Now take ¼ of the length of the tray and the height to cut out a small piece of cork board.
4. Cut out as many as needed to fill the top portion tray creating rows.
5. Insert sharp knives in between the rows and enjoy!