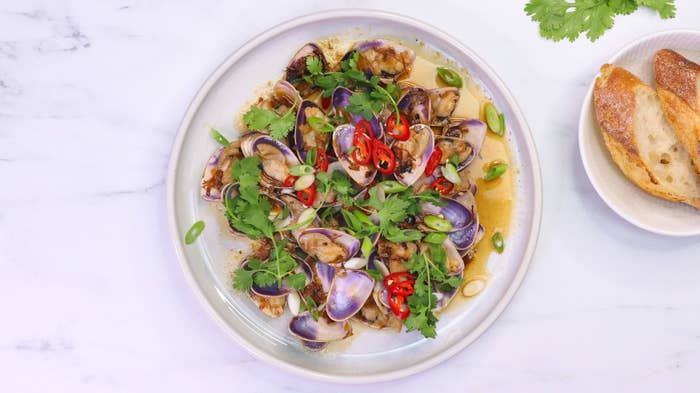 Ingredients
1 kg Australian pipis, pot ready
¼ cup peanut oil
2 garlic cloves, minced
2 tsp fresh ginger, grated
2 shallots, finely chopped
1 long red chilli, sliced thinly
80g jar XO sauce
2 tbs shaoxing wine
1 tsp cornflour
1 tsp sugar
1 tsp salt
1/3 cup chicken stock, room temperature
To Garnish
1 long red chilli, thinly sliced
½ bunch spring onions, finely sliced
½ cup coriander, leaves picked
To Serve
Sourdough, sliced, toasted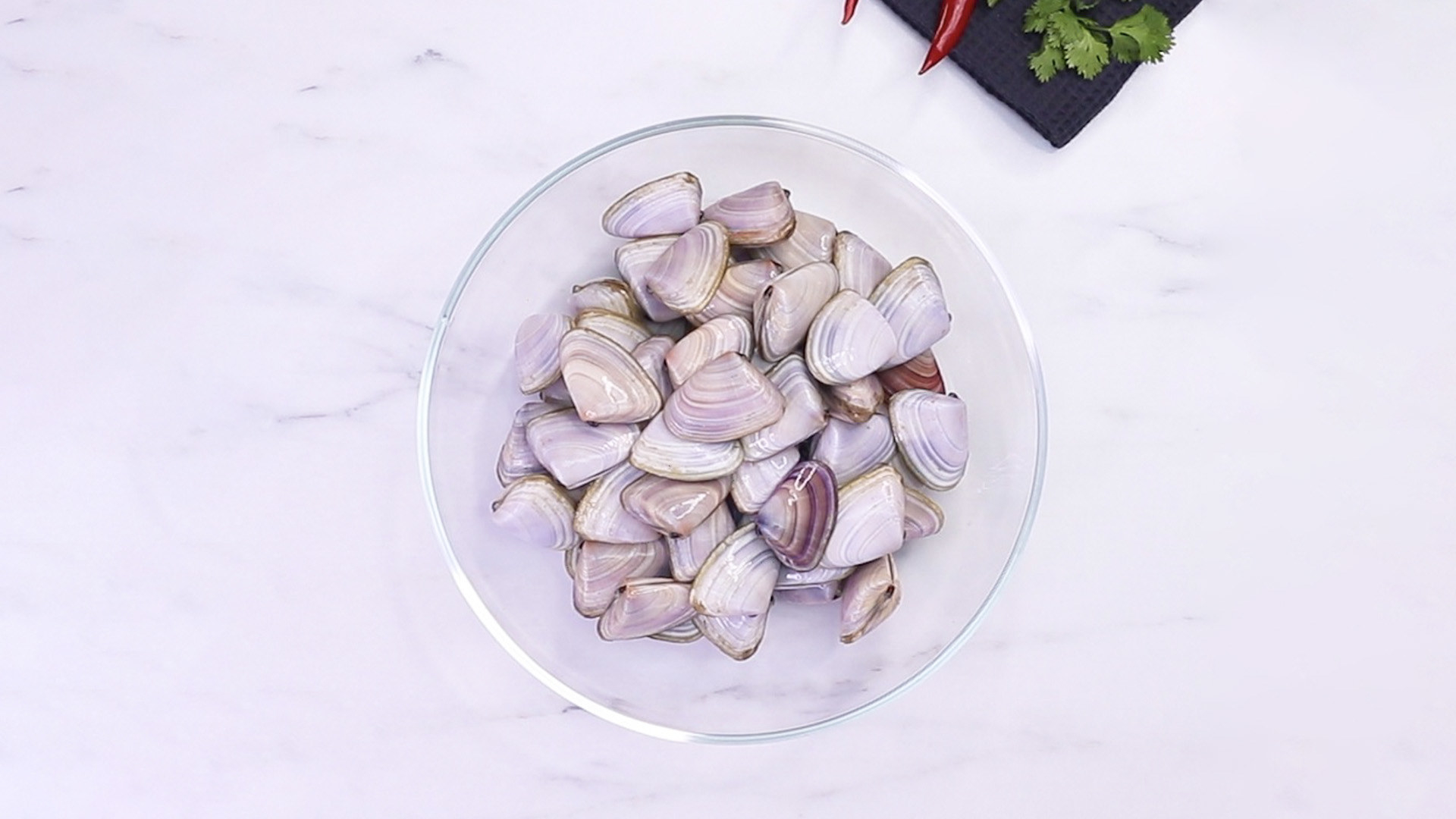 Method
STEP 1: In a wok, heat the oil over high heat, add garlic, ginger, shallots and chilli, then cook for 4 minutes or until slightly crispy.
STEP 2: Add XO sauce and cook for 1 minute, followed by the shaoxing wine.
STEP 3: In a small bowl, combine cornflour, sugar, salt and chicken stock (room temperature), then mix until the cornflour has dissolved. Add to the wok and simmer for 2 minutes.
STEP 4: Add Australian pipis and cover with a lid, cook, shaking the wok for 5-6 minutes.
STEP 5: Garnish with chilli, spring onion and coriander leaves. Serve with sourdough
STEP 6: ENJOY!