We hope you love the products we recommend! All of them were independently selected by our editors. Just so you know, BuzzFeed collects a share of sales and/or other compensation from the links on this page. Oh, and FYI — prices are accurate and items in stock as of time of publication.
1.
A 3-in-1 air cooler with a dehumidifier and fan, because central AC units are so one-dimensional. But now you can rock a portable AC capable of keeping the air crisp and chilly — or less humid! — in whatever room you need it in.
2.
A through-the-wall air conditioner that knows your home is not meant to be an ad hoc schvitz but instead a frozen oasis. The unit comes with a remote to control the temperature from the comfort of your bed or sofa.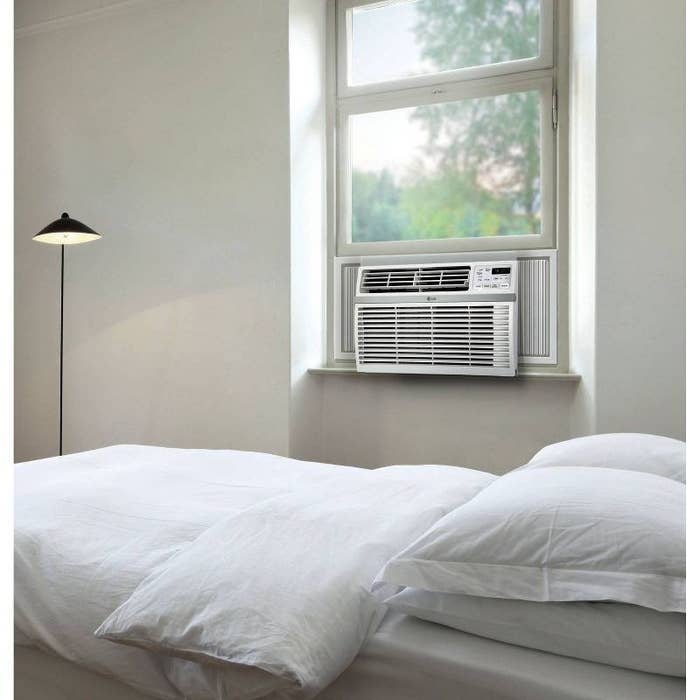 3.
A portable air conditioner so you can have breezy winds anytime, anywhere you want, minus the infamous NYC window AC unit aesthetic. Bonus points: the included dehumidifier filter helps cleans up the musky odors and leaves your room feeling like spring.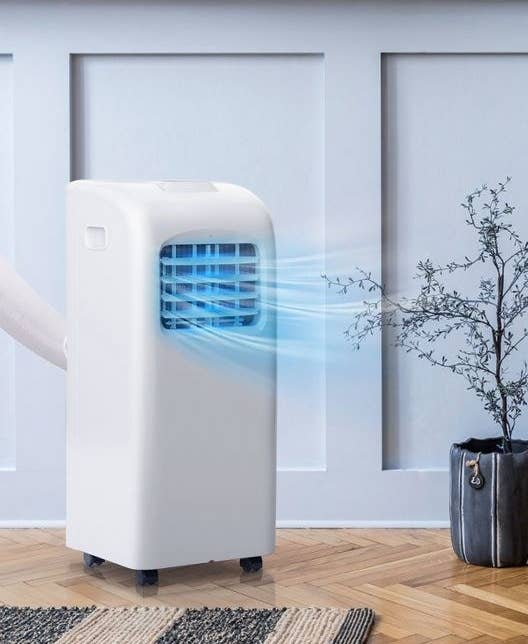 4.
A window-mounted air conditioner because waking up in the middle of the night with sweat-soaked sheets doesn't exactly lend itself to the recommended eight hours of sleep. Simply install it in your window of choice, turn on via the included remote, and enjoy the uninterrupted crisp, cool air. 😴
5.
A dual-hose air conditioner to keep you cool and maybe even make your room a tad more stylish in the process. Do you know what's awful? Random hotspots around the room, even with the AC at full power. Do you know what fixes this problem? This unit records temperature data for even heating and cooling.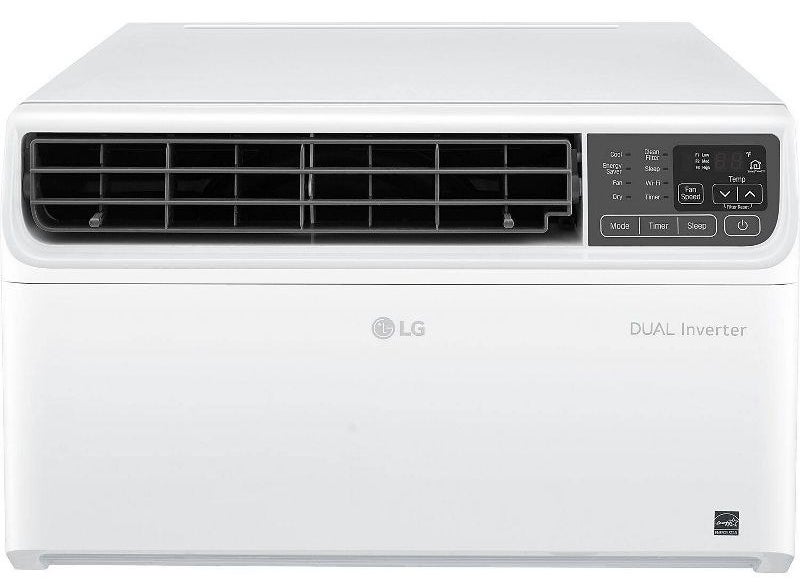 6.
A compact portable air conditioner because "cool" doesn't have to mean "cumbersome." It's especially great for rooms where usually shaped windows won't accommodate window units — merely connect to an outlet, and when the temps start to dip, roll it into the closet until next summer.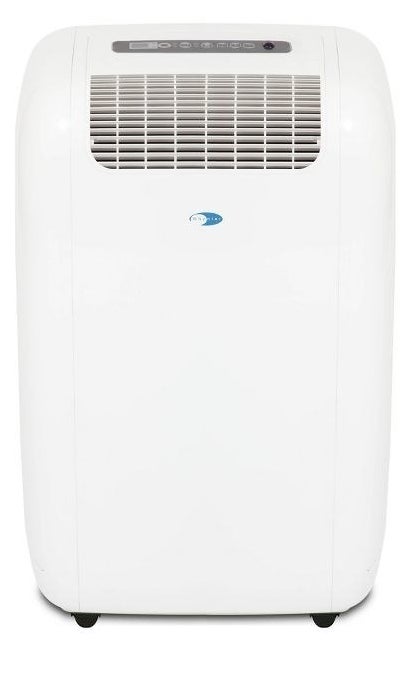 7.
A quiet portable air conditioner so you can unleash 12,000 BTUs of gusty drafts that'll make you enjoy the rest of those dog days of summer. The design is sleek, the air crisp, and the rattle and hum from the AC no more.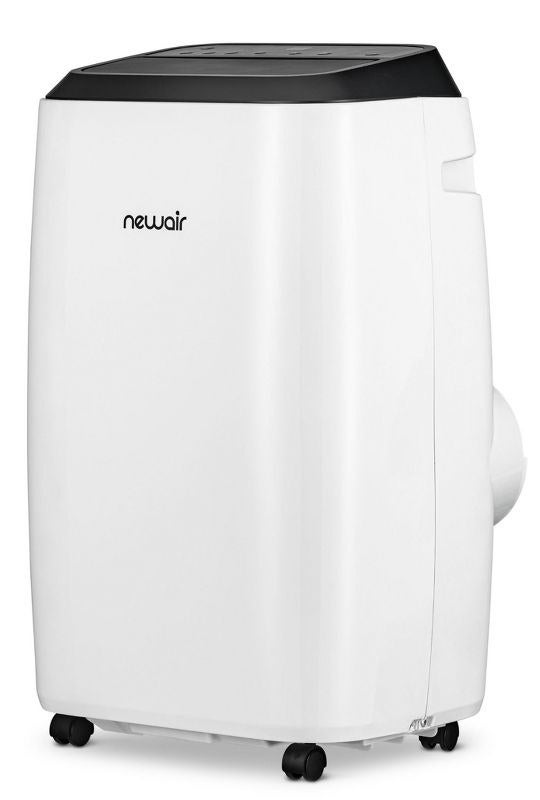 8.
An evaporative air cooler and fan because H2O is now the ultimate way to keep you cool. It's so simple: add water to the container, and through the power of oscillation, you will feel a "wind chill effect." So take that, heat and humidity!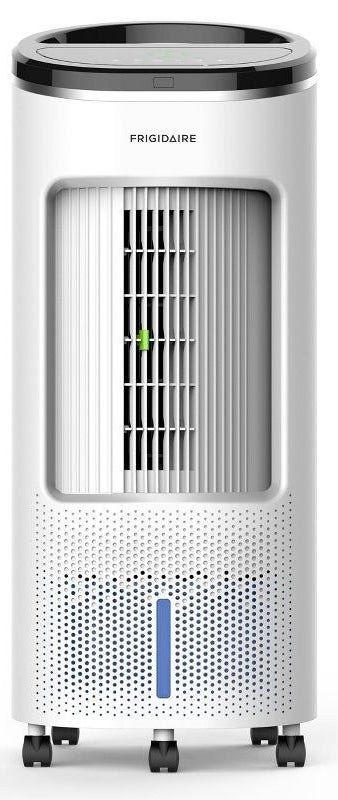 9.
A Wi-Fi-enabled wall air conditioner so you can have a perfectly chilly room and conserve energy when you're not home. Plus, eco mode ensures that the cooling turns off when the room has reached its ideal temperature.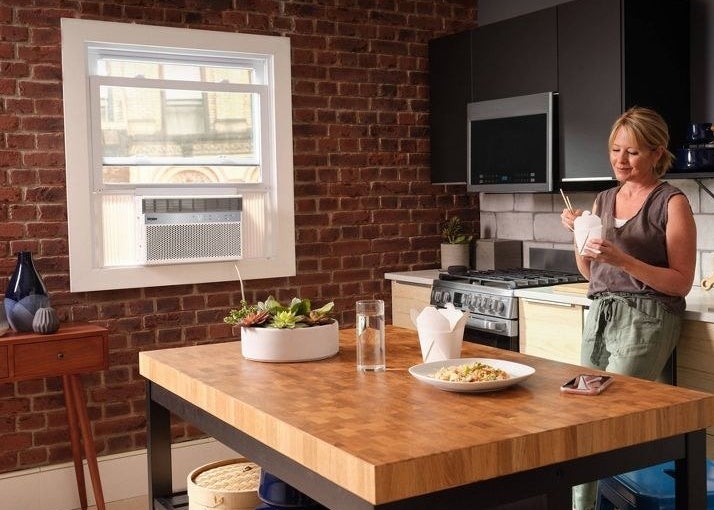 10.
A Wi-Fi-enabled wall air conditioner that'll give you a couple of extra thousand BTU units to ~really~ form icicles from the ceiling. And not only can you control it by app — it has smart home voice integration, too!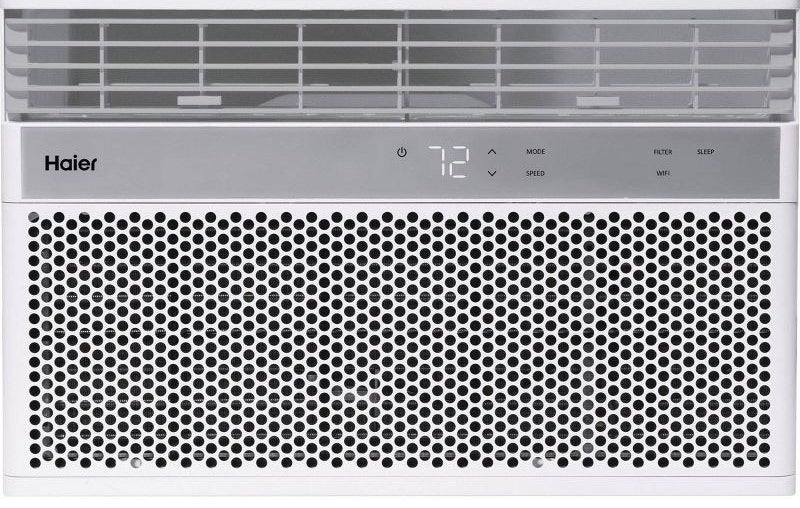 The reviews for this post have been edited for length and clarity.