If you've ever thought, I'm too old for music festivals, this article is for you. If the phrase "too old for music festivals" makes you want to fight me, this article is also for you. And if you're just into RVs, well, my friend, you're in the right spot!
As my group of festival-going friends has progressed through life, there seems to be a common thread woven through our conversations: Musical festivals are exhausting. Which sucks. I love music festivals with every fiber of my being. You're surrounded by so many beautiful and diverse people bopping from stage to stage to see incredible artists. And then there's that moment of serenity when you're really feeling a song, a cool breeze wafts by, your skin tingles, and you stand still in time surrounded by people you love, wishing that moment could last forever. I just wish festivals wouldn't be harder the older I get. Too much festival food gives me heartburn; dancing in the sun all day destroys me; crowds make me a sweaty, anxious mess; and having two beers leads to a raging hangover the following morning. I guess this is growing up?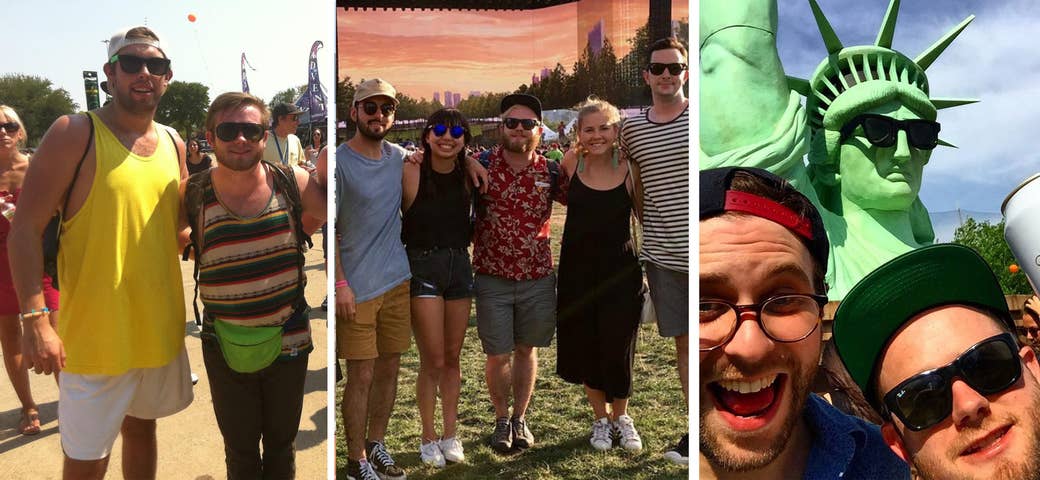 A few years back at a music festival in Michigan, I got to hang out in a friend's RV between sets, and it was a revelation. We're talking AC, cold ones from the fridge, TVs, kitchen tables... They even had video games hooked up. I had my eyes set on shimmying down to Delaware for Firefly, so I looked to see if an RV was doable.
I've been working on a sponsored campaign for BuzzFeed in partnership with Go RVing, so I started my search there. Go RVing is a site where you can find out about all things RVing and different RV types. You can find inspiration for a trip, recipes, and tips for RVing. I went to the rentals tab, typed in my zip code, and was shocked to find so many RVs around the NYC area. I decided on this awesome RV. I'm already driving an RV — why not go big, right? Booking was easy, and the rental store, El Monte RV in New Jersey, was only a 30-minute cab ride away. RV booked; Firefly, here we come!

I was eager to get the keys to the RV, which I formally dubbed Buster the Beast. I'd watched tons of videos on how to drive an RV and brushed up on the essentials, the recipes, and setting up camp using GoRVing.com. I had driven one a few years ago, but it was a solid 10 feet shorter, so I wanted to be prepared. If the idea of driving an RV terrifies you, I promise it is so much easier than you think. It handles almost exactly like a car, and, because of its size, your natural instinct is to drive it with care and caution. The biggest lesson I learned from my previous experience is to know your RV's height and where you can and cannot drive, because not every bridge or parking garage is built to fit a 13-foot-tall vehicle. (Pro tip: Download a navigation app that will help guide you.)

If you're worried about the cost of an RV vs. tent camping, it really is a lot more affordable than you'd think. For six days, this behemoth RV cost us $1,600, which sleeps six, so you do the math. Plus, we stocked up on meals to cook, snacks, microwavable meals, booze, and more at the store to save ourselves from paying $10 for a beer and $12 for a sandwich.
El Monte RV was thorough in explaining how the RV works, things to know, and resources to call if needed. Looking around the room, you could tell who was there for an RV adventure and who was heading to Firefly. I hit it off with these two first-time RV drivers from New Jersey, Chris and Steven, and gave them some advice. We exchanged numbers and made plans to meet up at the festival. It was just me and my photographer, Melanie, rolling in the RV, so I was excited to use it as a way to meet new people and invite them over for RV hangs. I hadn't even left, and I was already meeting people — sweet!
With keys in hand and new friends on my contact list, I was ready to make the migration down south to Delaware. I'll admit I thought the RV would be old and we'd be subjected to listening to FM radio the whole way down. I was pleasantly surprised to see the Bluetooth setup, which allows you to hook up your phone for navigation, phone calls, and jams. We blasted the Firefly playlist over the speakers on the drive and got settled into the campground around 9 p.m. There were six beds total on the RV, so we claimed our spots, made our beds, and passed out immediately.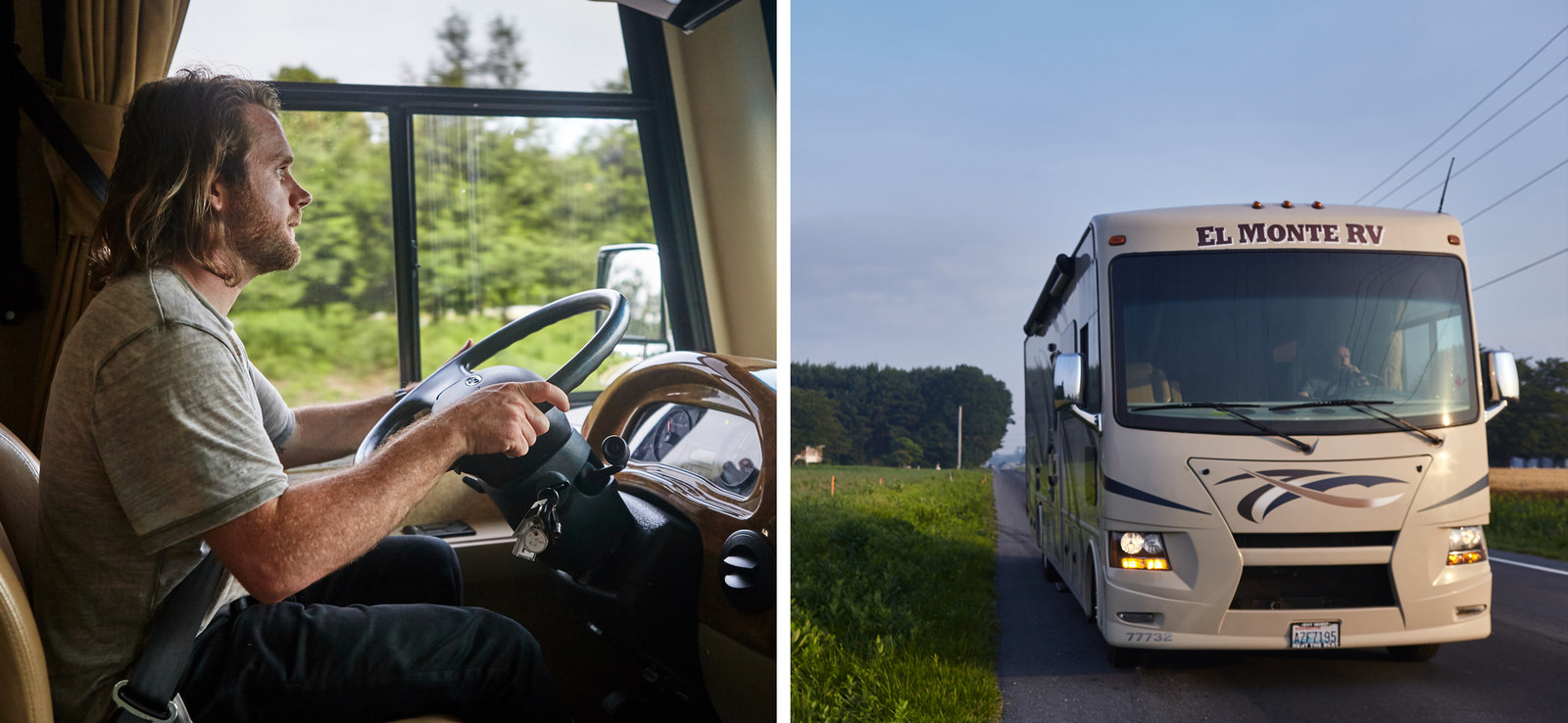 One of the most beautiful things about camping at a music festival is the community that's built around the campsite. RV camping is like that...but on steroids. Instead of being confined to the small area around your tent, you have a whole home to entertain and hang with new homies.

I'm actually very, very socially awkward, and the idea of approaching random people to hang terrified me. Meeting Steven and Chris at El Monte was more organic because we could at least bond over the shared experience of RVs. But at the festival, I decided I'd try to overcome my social anxiety by speaking through the language of food. I whipped up a bunch of burgers and a few vegan patties and walked around the campgrounds, introducing myself and inviting people over. I shot a text to Steven, and he responded, "You had me at free food. Be there soon!"
Within 15 minutes, I was surrounded by 10 new folks, slinging burgers, chatting it up, and playing drinking games. Life lesson: If you cook it, they will come. We kicked it for a couple of hours before retreating to our RVs to shower, sunscreen up, and head into the festival. Before parting ways, we exchanged numbers and made plans to meet up later.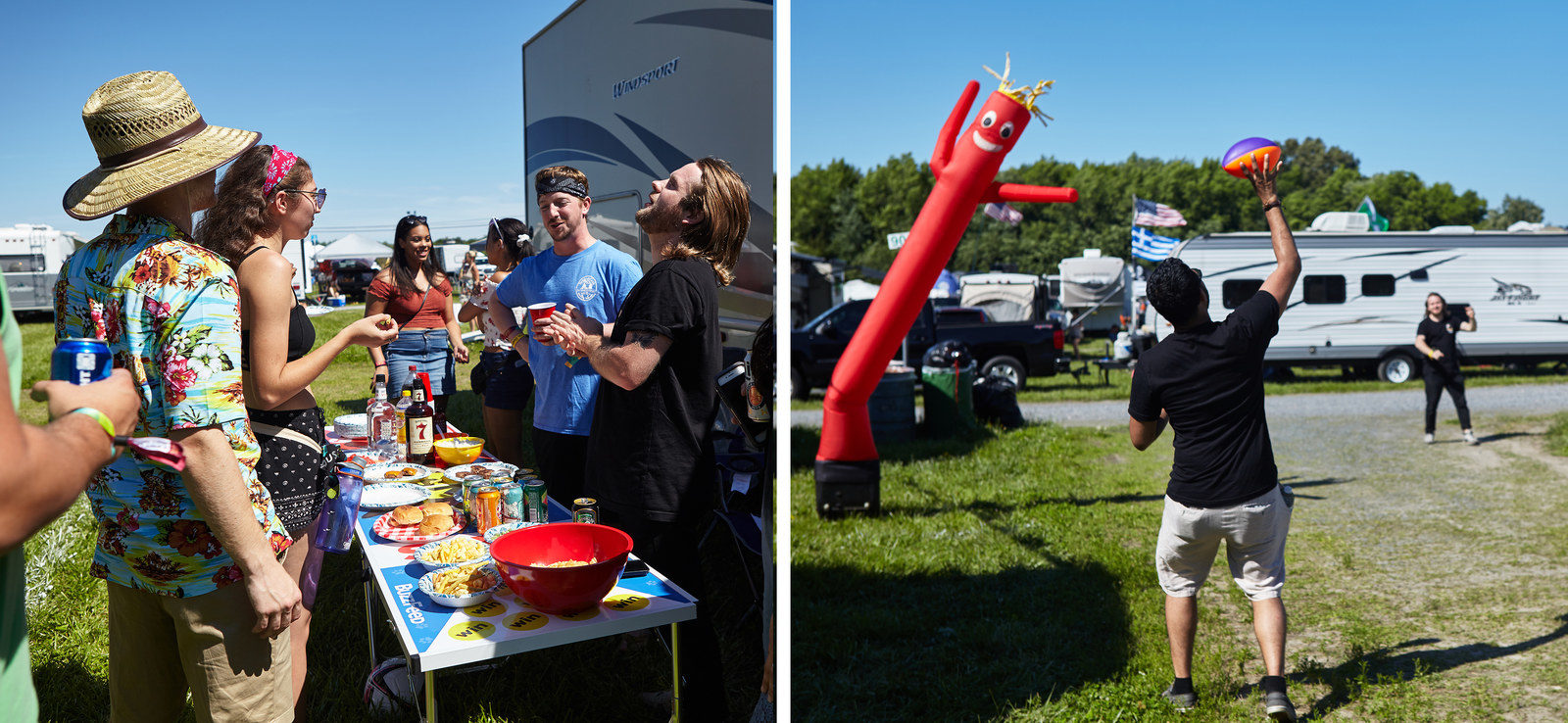 From where our RV was parked, a five-minute walk to the entrance of Firefly, it was hard to believe there was a festival tucked inside the trees. Once inside, it was like stepping into an enchanted woodland with music pouring through the trees and the smell of all kinds of food wafting from every direction. I got a fried chicken sticky bun, and Melanie got a dragon fruit juice before vibing out to some psychedelic rock from Chicano Batman and groovy tunes from the funk lords Chromeo. I was almost giddy leaving the festival because I knew a hot shower, a sink to brush my teeth, cool AC, and a cozy bed were calling my name.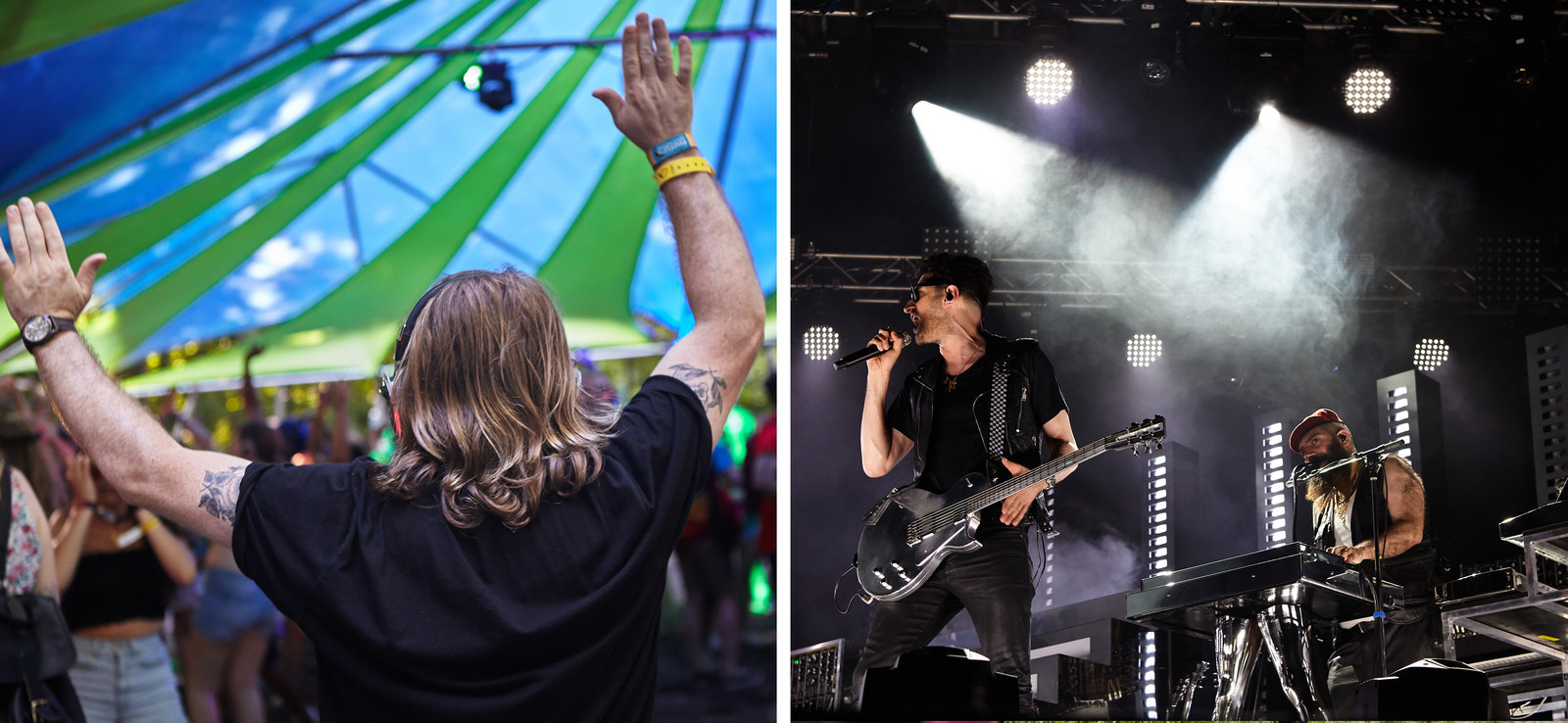 When camping in a tent, you're at the mercy of the sun and can hear everything around you. Inside an RV, all sound is drowned out, curtains drawn, AC blasting, and you can sleep as late as you want. After having breakfast on the RV, we set out to see all the other great RVs on the grounds.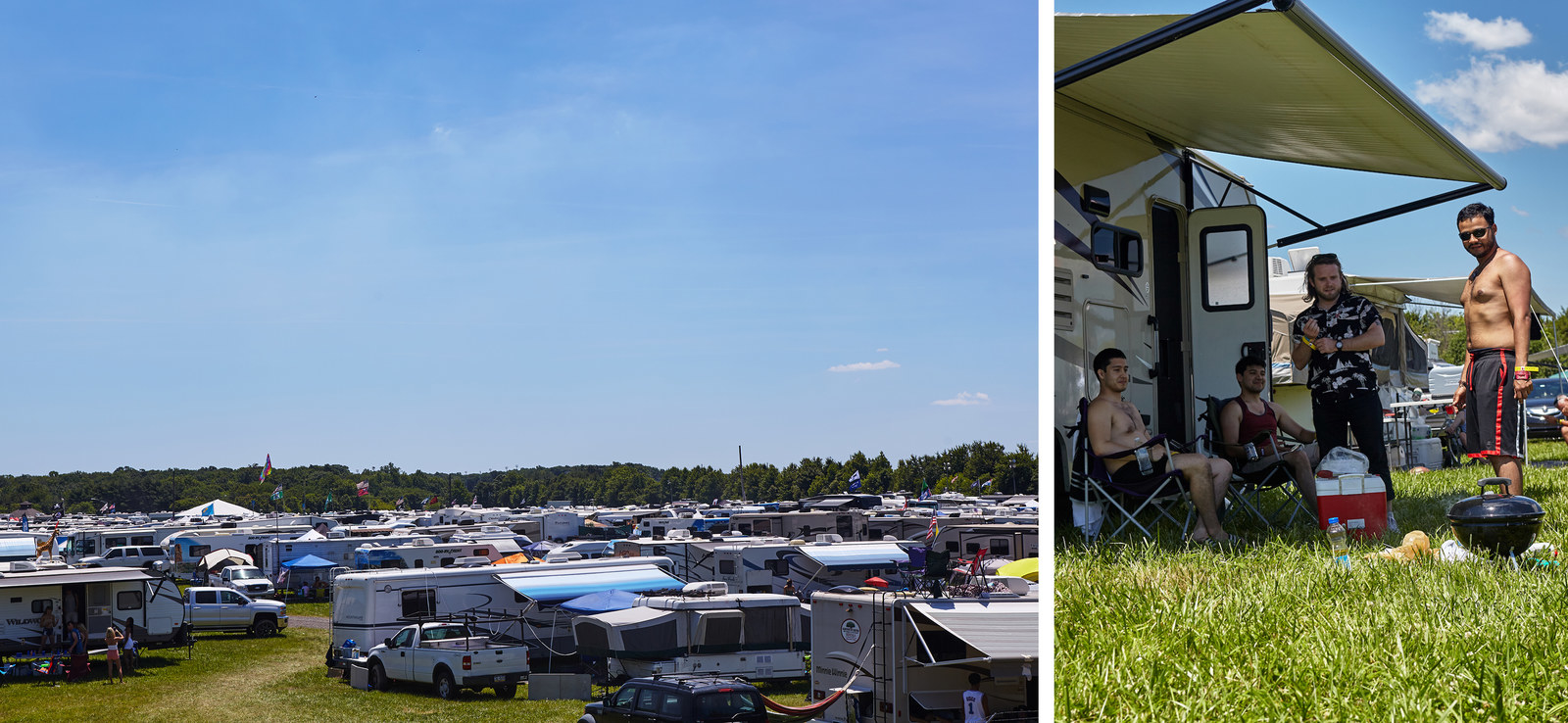 We quickly realized we were severely underdressed for the party. There were RVs with full grills, inflatable animals, couches, and more. Next year, we're bringing all the inflatable things we can find. As we walked around, I got a text from Steven inviting us over for a pre-festival grill-out. We chowed down on charred chicken wings and made plans to meet up at the beer tent before throwing down while watching Xie, rocking out with Welshly Arms, and vibing to Flor.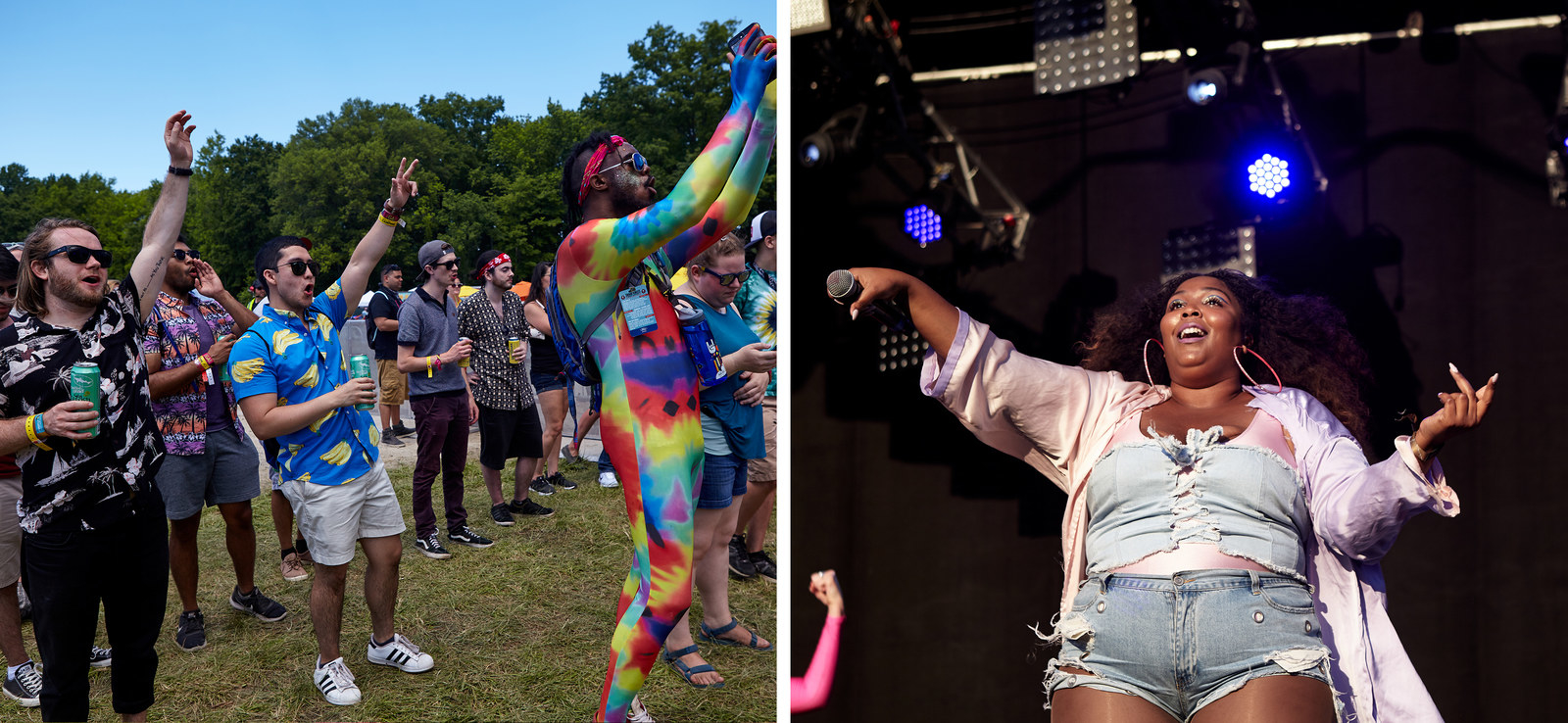 As I mentioned earlier, dancing out in the sun all day is taxing, and trying to navigate through and dance in massive crowds, especially as a short dude, is the worst. But having an RV allowed us to come from and go to the festival as we pleased. We would pop in for lunch and see a few bands, head toward the RV around 3, and rest for a few hours. After reading and recharging, I saw our neighbors playing a drinking game that looked like Battleship. They saw me creepin' and waved me over for a few games. Even though we lost, I was feeling refreshed, recharged, a little buzzed, and excited for the long night ahead of more incredible music. I was over the moon to relive my high school glory days rocking out to Jimmy Eat World and Eminem.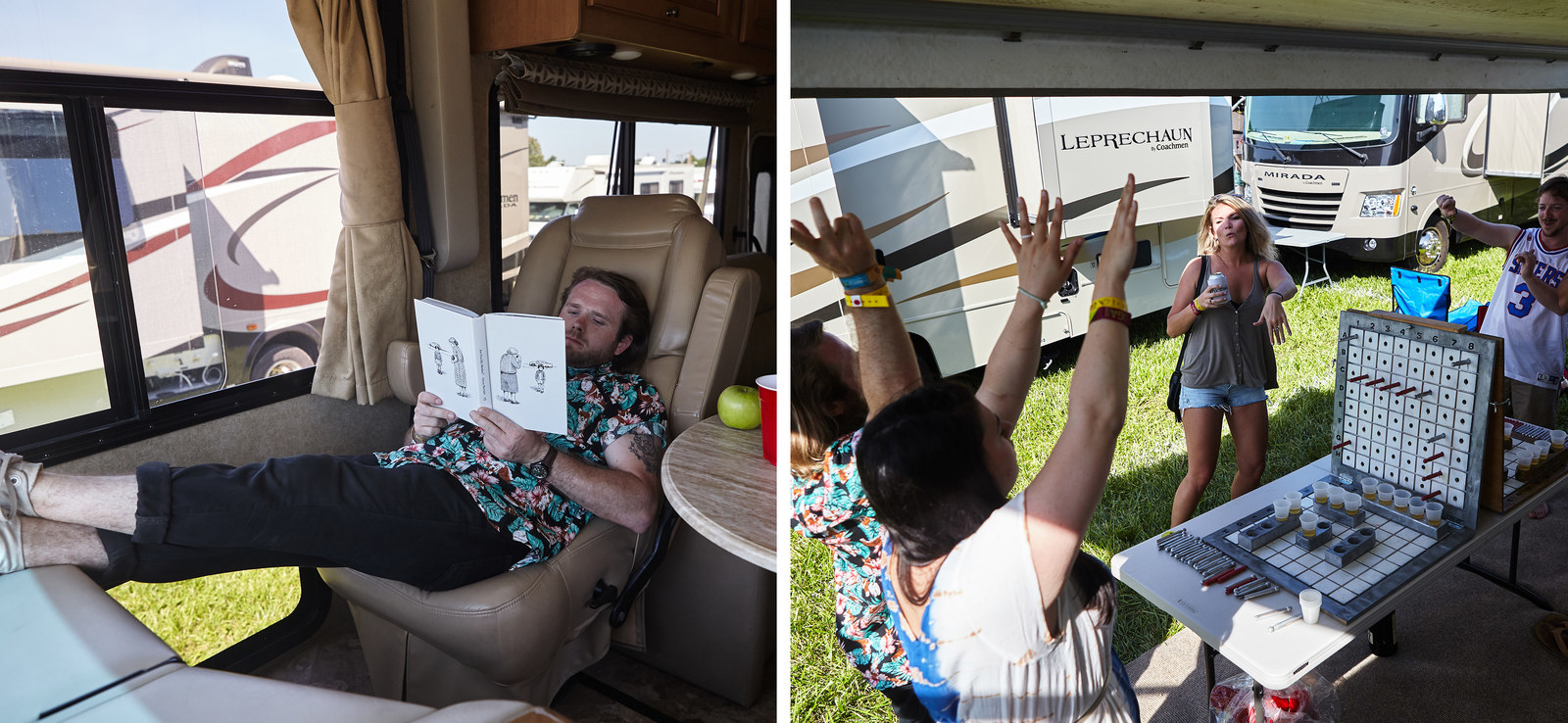 The last day is always bittersweet. Your heart is full from all the weekend experiences, and your personal tank is running on fumes. Thankfully, because I had the RV, I was clocking out the festival with a quarter tank of energy. I wanted to show some more love to all the new festival friends I made, so I did what New Yorkers do best: brunched it the frick up. I whipped up some eggs, bacon, and pancakes on the stove, pulled the OJ and vodka out of the fridge for screwdrivers, and set up the inside of the RV for everyone. I blasted the "Brunch is ready" text, and the squad came running.

It was so gratifying looking around the RV, seeing new people eating together, laughing, and talking about the festival. Not only was having the RV a great way for me to recharge my batteries, it was also a great way to create a little slice of home that you could welcome new people into. Not to mention we wouldn't have to spend money on festival food later.
We all scattered to get ready for the final day. I cleaned dishes in the sink while dancing to Middle Kids, who went on at 2:30. Once we got into the festival, we went straight to their set. They wailed, of course. With four full days under my belt, I was relieved that I still had the energy to rock out all the way until the closing act of the festival, Odesza. I'd have been far less enthusiastic had I not had the respite of the RV to escape the crowds and the heat, a fridge full of snacks and healthy drinks to even out the festival foods, and a hefty blast of AC to keep this sweaty mess in check.
I think I finally cracked the code.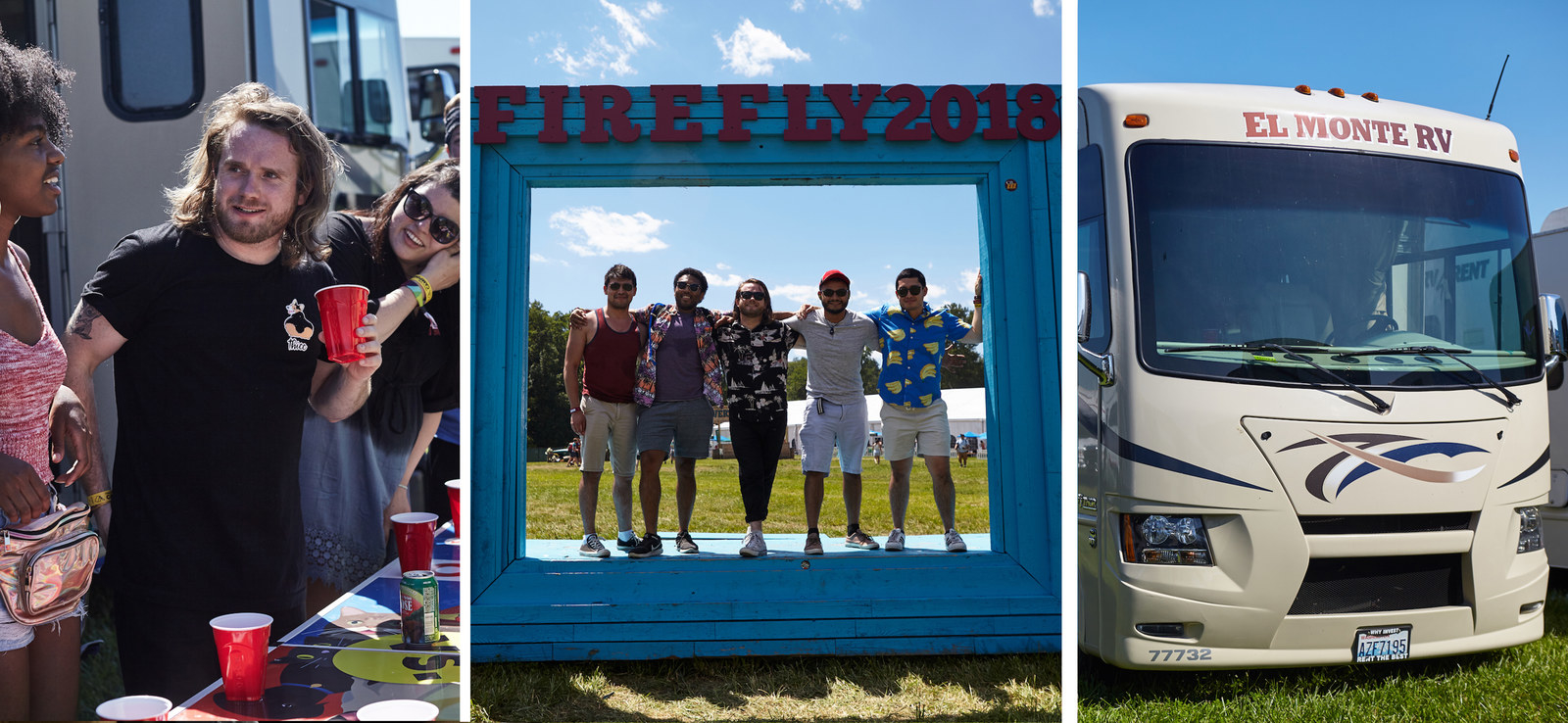 Visit GoRVing.com and start planning your own RV adventure!

Photographs by Mélanie Duault / Illustrations By Victoria Reyes © BuzzFeed