We hope you love the products we recommend! Just so you know, BuzzFeed may collect a share of sales from the links on this page.
I was once like you: bitter, tired, and constantly hungry.
Actually, I'm still all of those things. But now, thanks to the Bed Head Wave Artist Deep Waver, I also have ~beach waves~!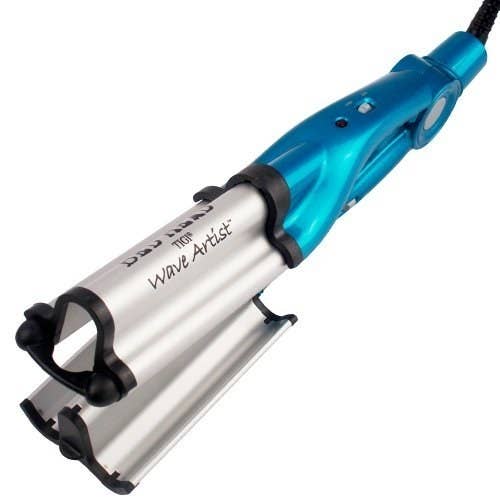 Trust me when I say I've tried everything under the sun to get those oh-so-elusive beach waves.
You know the kind. Soft, sultry, effortless-looking waves that can make the difference between a good day and a great one. To that end, I've tried applying products, I've tried getting creative with a curling wand, I've tried sleeping in braids, I've tried using dark magic and incantations. Nothing worked with my hair type, which is blah. I watched various YouTube tutorials, all of which contained the unspoken "Step 1: Just have amazing hair."
In a state of desperation, I picked up this hair waver. And as it turns out...my hair is NOT immune to looking good. I was just using the wrong methods! Behold, the before-and-after: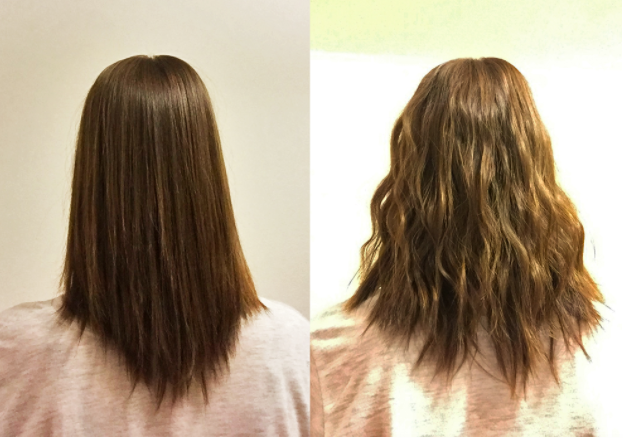 As per its nearly 4,000 Amazon reviews, this thing works great on tons of different hair types to boot.
A few hot tips from personal experience:
1) Don't be discouraged by how awkward it is to handle. You'll get the hang of it.
2) Twist the section of hair before clamping down with the waver. It'll make your waves look more natural.
3) Depending on your hair type, you'll have to do a bit of trial and error. I typically clamp down gently and swiftly, like I'm biting down on a too-hot pizza roll.
Look, these last four years with this waver have been really good to me.
Some reviews have been edited for length and/or clarity.