We hope you love the products we recommend! Just so you know, BuzzFeed may collect a share of sales from the links on this page.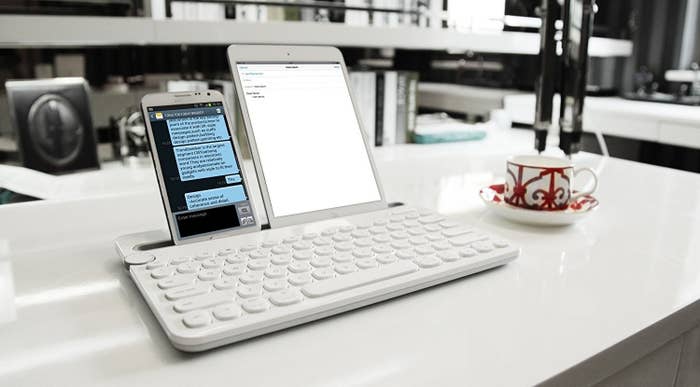 And let me tell you: I'm so glad I did.
Did I mention it's super easy to sync?
Its nearly 1,800 reviews on Amazon have a couple of recurring themes: 1) "This is actually my second time buying this keyboard, and 2) "I am typing on it AS WE SPEAK."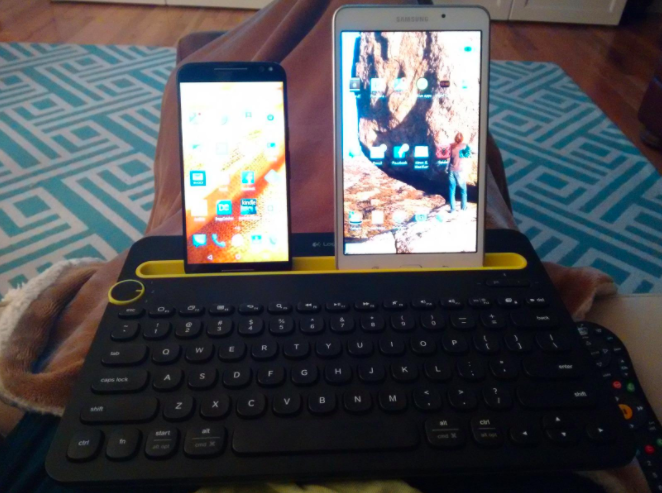 It's basically the perfect gift for anyone whose work involves typing (like, say, a writer! Or just someone who comments on a lot of BuzzFeed posts).
"For 20 bucks or so, this keyboard accomplishes what so many expensive gadgets promise: a typewriter-like, distraction-free portable writing device. The rounded keys travel an impressive distance and produce a satisfying click. The groove easily supports my Google Nexus 6 in its case (a big phone), allowing me to write outdoors, in cafés — wherever — into a distraction-free notes app. I've also started using it with my laptop (a Yoga 13), as I prefer this keyboard by a mile, and it frees me to sit in more ergonomic positions. The device dial works flawlessly and batteries have held up after days of consistent use (and it does come with batteries, so there's that).
Bottom line, I would recommend this to any serious writer, and will be giving it as a gift to every writer I know." —Julie Harris
The one qualm people seem to have is that the keys are loud, which I think is fair.
Just try it for yourself. You'll see what I mean.
Reviews in this post have been edited for length and/or clarity.