There are a bunch of features Google has right on your phone you'll be happy to know about.
1.
Know which movies are showing nearby:
2.
Or, if you want to know more about a movie first, you can just go straight to the trailer:
3.
You can also get everything you need to know about the cast with one simple search: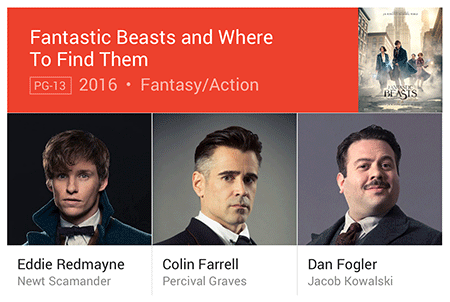 4.
And once you know all those things, Google makes buying tickets easy: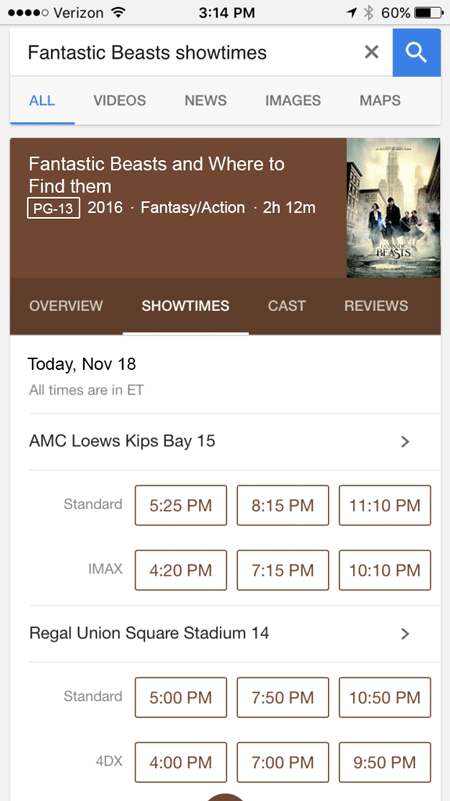 5.
When you're done buying movie tickets, you can find food nearby:
6.
You can also sort by "open now," "top rated," and even price!
7.
You can be in the know about everything that's going on with your favorite sport in real time:
8.
And just one search will get you the season's schedule for your team, so you know exactly when to mark your calendar: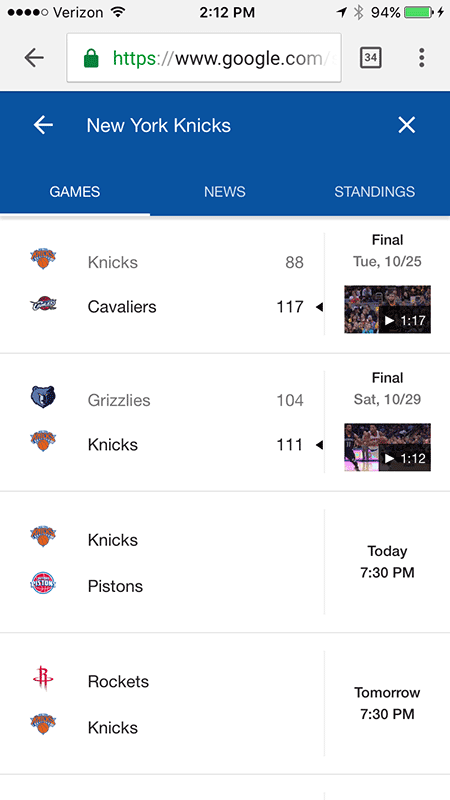 9.
If there are no sports on and you've seen all the good movies, you can play solitaire to pass the time!
10.
Also, animal sounds, if that's your thing. Google wants to make sure you know all the animal sounds.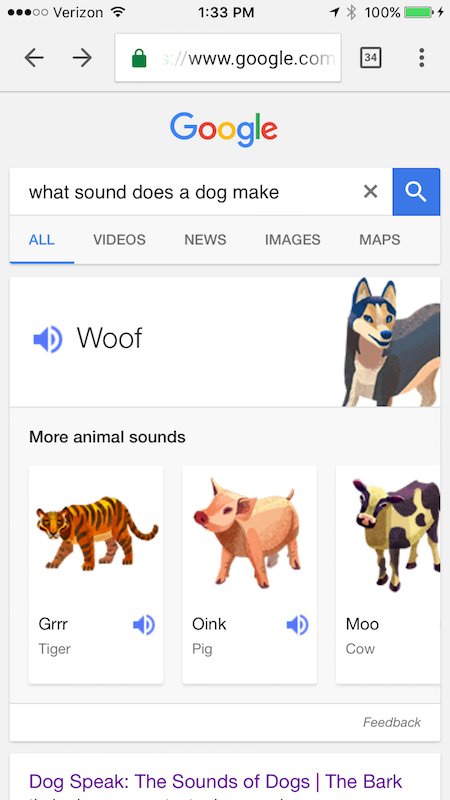 11.
And once you've mastered all that knowledge, you can reward yourself with a quick game of Atari Breakout in Google Images.
Google Search can help you figure out what to eat, drink, or do, no matter where you are. Here's BuzzFeed's Keith putting that to the test with a complete stranger in Los Angeles.
Feels pretty great to know everything, huh?