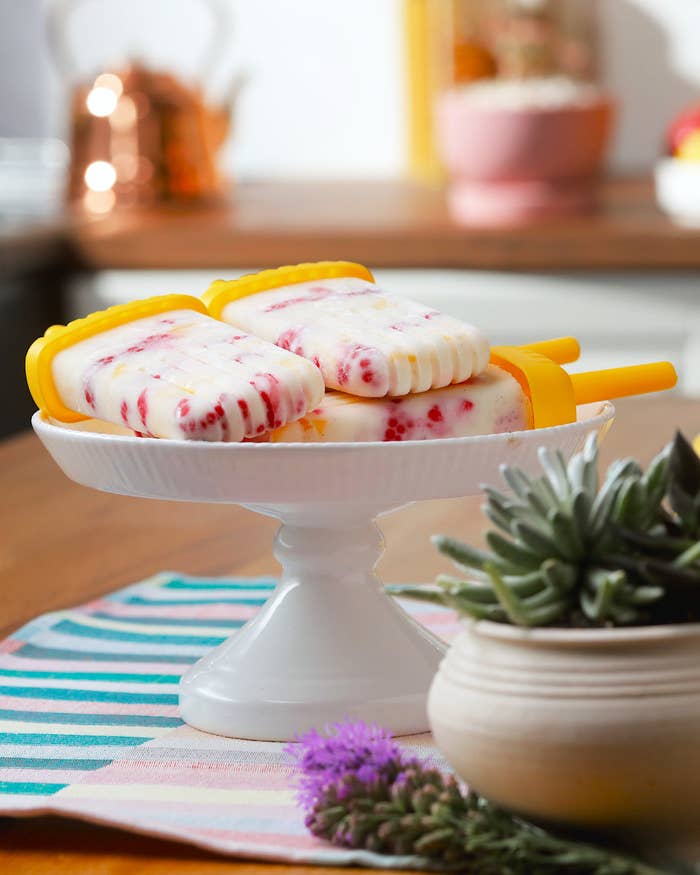 PREPARATION:
Slice the vanilla bean open and using a small knife or spoon, scrape out the seeds.
In a blender, place the yoghurt, vanilla seeds, honey and mango juice. Blend until smooth.
In the icy-pole moulds, layer the mango chunks and the raspberries, tearing each raspberry in half as you add it in. Once the molds are lightly filled with fruit, pour the yoghurt over the fruit, filling up the molds.
Freeze icy-poles for at least 4 hours. When ready to eat, run the mold under warm water until popsicle releases.