Tis the season to be jolly – even to that person who won't tear themselves away from the television after 1pm on a Sunday.
For your coworker
Coworkers with a love of fantasy football can come in several different shapes and sizes.
* Snag the Commissioner of your office league for Secret Santa? Get them Commissioner branded pint glasses to enjoy a beer in style while their eyes are glued to the Red Zone channel.
* Did you get the guy or girl who won their fantasy league? Get them the Championship ring they earned.
* Better yet, if you got the person who came in last in your office league, get pun-ny with a Fantasy Football for Dummies book to make sure they have no excuses next year.
* Or if you really want to help them out, get them a year membership to one of the dozens of fantasy football sites that offer premium, valuable content at an affordable price. Sites like Rotoviz provide fantasy football stats and analysis all year round along with podcasts and apps that can help your fantasy football fan make crucial start/sit decisions.
Give them knowledge or help them display their pride for fantasy football – all while staying within the $25 Secret Santa limit.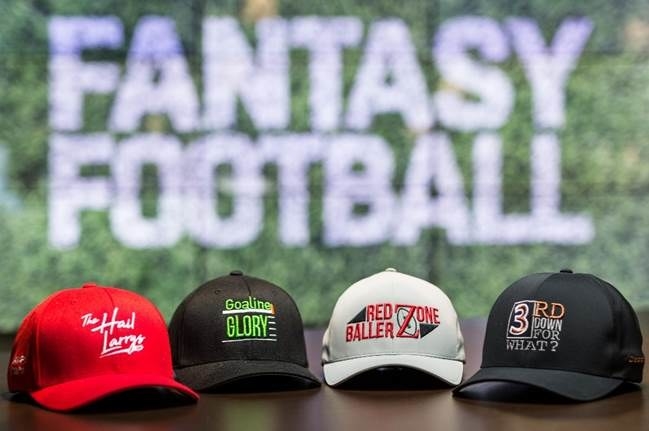 For your friend
You've heard them talk smack all year long. But instead of taking it personally, you're making it personal. Give your fantasy football fan or foe a customized hat that lets them show pride for their fantasy team. LIDS has recently released a custom headwear service that allows you to create a customized hat with a fantasy team name while also aligning with your fantasy fan's personal style. Choose the color, font, and style to give your friend a one-of-a-kind hat that will make sure their head is always in the game.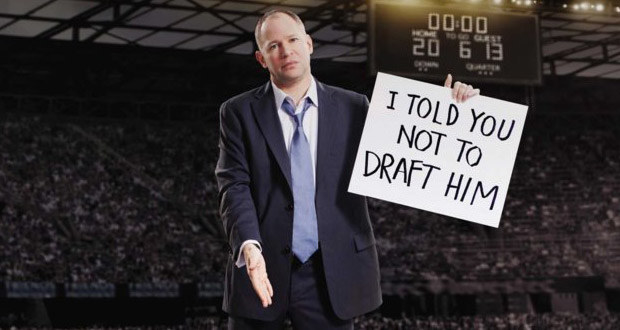 For your someone special
As I mentioned, last year I promoted Matthew Berry's new Fantasy Life t-shirt line. Since that launch, Berry has evolved his brand into specialty gifts, hats, and even boxes! It's hard to choose what your fantasy football fan might like, so let the experts pick for you. Matthew Berry created a FantasyLife box full of fantasy goodies, selected by Berry, and delivered right to your loved one's doorstep. If you're looking to get the fantasy football fan in your life more than a stocking stuffer, the FantasyLife box is for you.
It's the season for giving – and this year the increased popularity in fantasy football has allowed there to be more gift options than ever before. Who knows – all of this fantasy football gift excitement might turn you into a fan yourself.