So we all know that raising kids can sometimes be...challenging.
And when you're a parent, you learn lots of different "tricks" to keep your kids well behaved.
Sometimes that tactic is a white lie.
For example...one dad told his kids that Santa Claus preferred chips and soda over milk and cookies.
And a dad would convince his kids to stop crying by pointing to signs and saying, "You can't cry here. It says that it's against the rules."
And a mom actually told her kids that the jingle from the ice cream truck was actually the boogeyman announcing that he's on his way...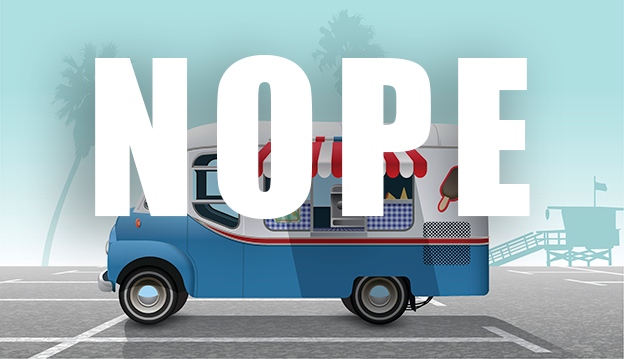 We want to know what hilarious, over-the-top, or ridiculous white lies you've told your kids. Submit your stories here!
The best responses could be featured in a future BuzzFeed sponsored post.
(Just a heads up — anything you send us is covered by the regular BuzzFeed User Terms.)
Additional thumbnail images from iStock/Getty Images Plus and PhotoAlto/Sandro Di Carlo Darsa/Getty Images.
If you don't believe in the tooth fairy anymore, here's one thing you can believe: It's super easy to switch to GEICO.