1.
When a sad movie comes on TV: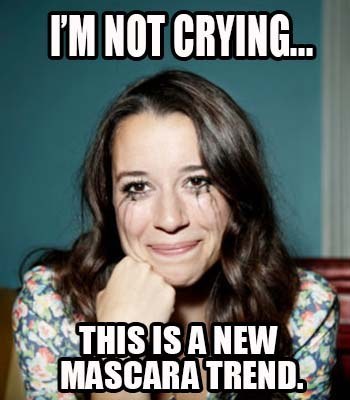 2.
When a baby says "dada" for the first time: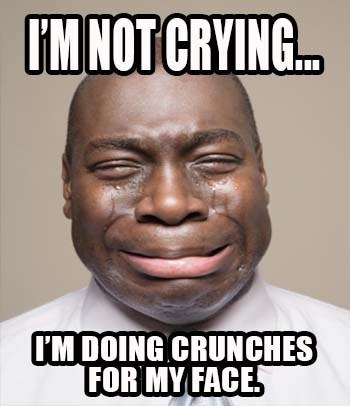 3.
When you see old people holding hands: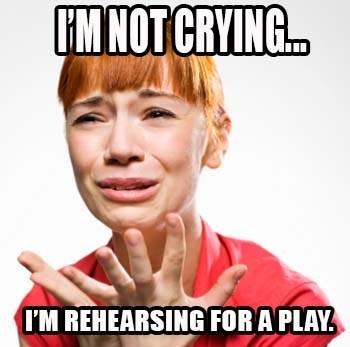 4.
At your surprise birthday party: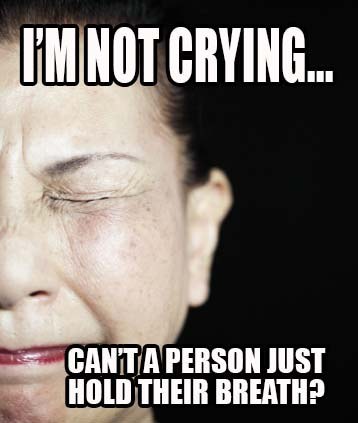 5.
When you see kittens in a basket: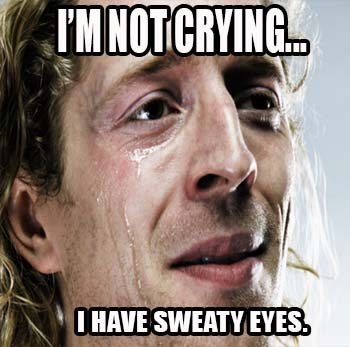 6.
When a stranger compliments you out of the blue: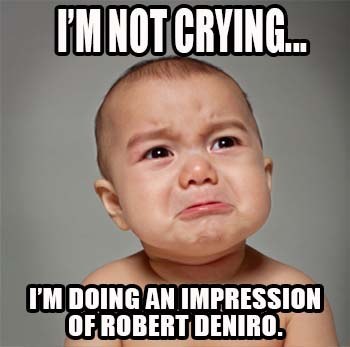 7.
When you finally meet your idol: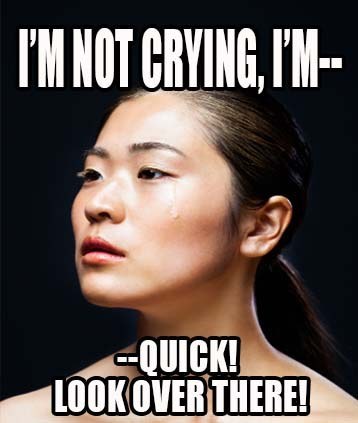 8.
When you get the perfect hug: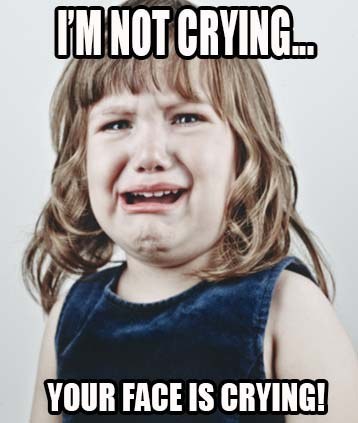 9.
When they're out of bikes at your spin class: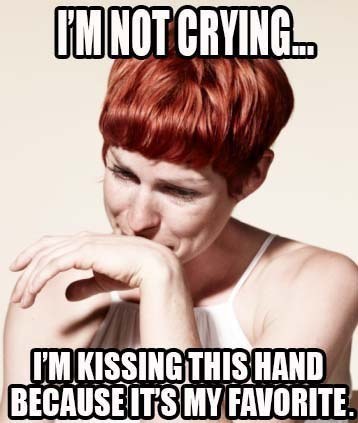 10.
When your dad says he's proud of you: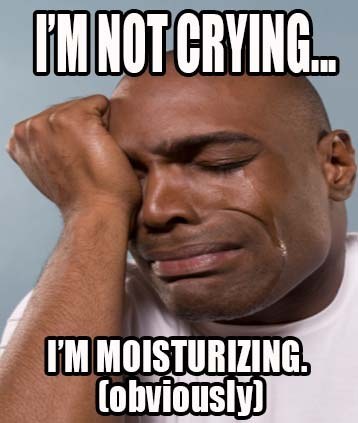 11.
When you witness a marriage proposal: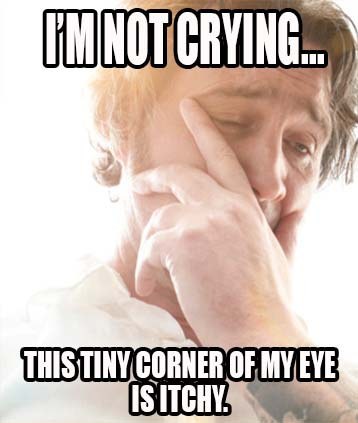 12.
When you find your old blankie in the attic: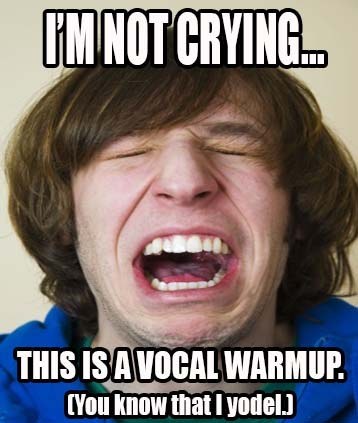 13.
When someone asks "are you crying?":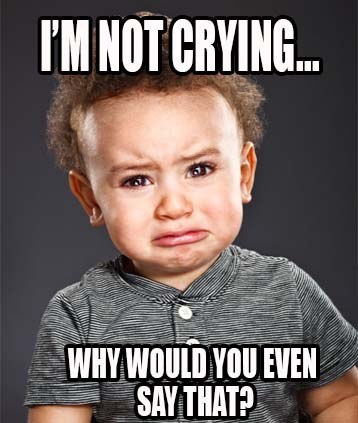 Looks like there are no comments yet.
Be the first to comment!