15 Pop Culture Jack O'Lanterns That You Wish You Made Yourself
How do you make a pumpkin more delightful? Carve in your favorite fandom. After that, you'll be happier than Dracula at a blood bank! And just as happy as a person calling GEICO customer service.
3.
Where the Wild 'Kins Are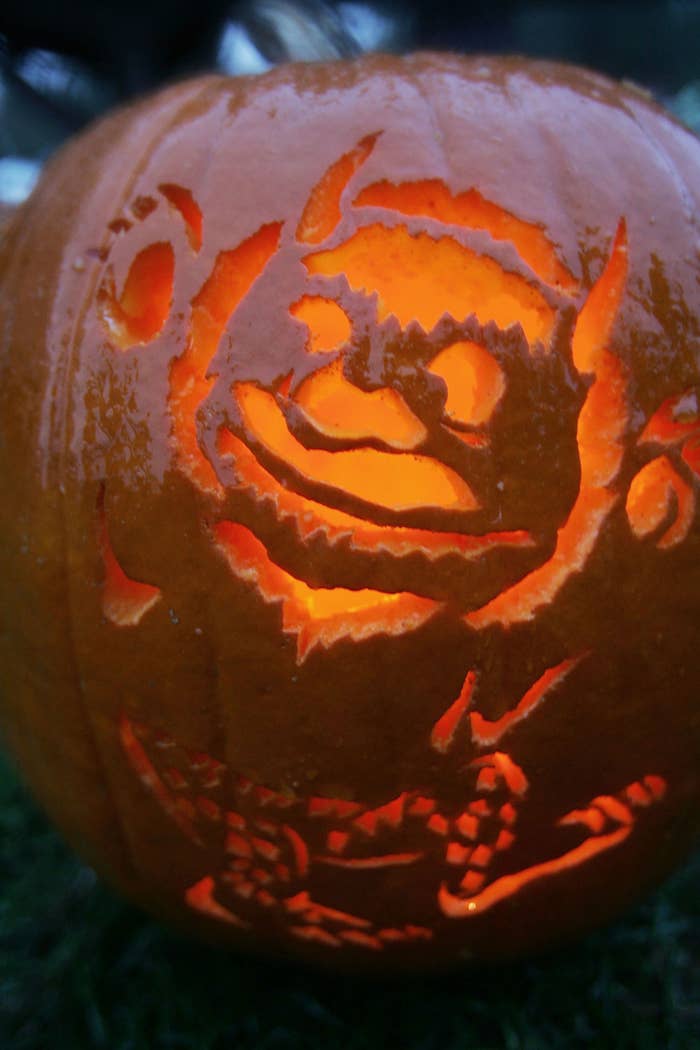 12.
Wing-gourd-ium Leviosa!