Black Bean Chicken Chili In 15 Minutes Or Less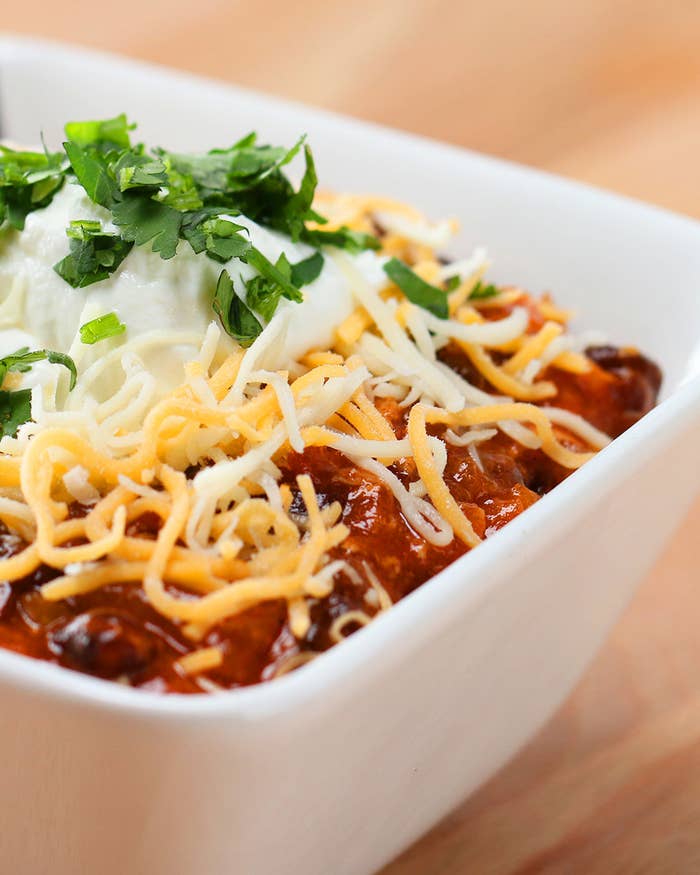 INGREDIENTS
Servings: 6-8
2 teaspoons canola oil, for the pan
1 large onion, diced
1 small jalapeno, seeded and diced
1 tablespoon chili powder
1 teaspoon garlic powder
1 teaspoon cumin
2 cans black beans, drained and rinsed
3 cups rotisserie chicken, shredded
2 (15 ounce) cans mild red enchilada sauce
1 cup chunky salsa
Salt and pepper to taste
Optional toppings
Shredded cheese
Sour cream
Chopped cilantro
PREPARATION
1. Start heating canola oil in a large pot over medium high heat.

2. Meanwhile dice the onion, and deseed then dice the jalapeno. Add to the pot and saute for 1-2 minutes.
3. Add the chili powder, garlic powder, and cumin. Stir to combine well. 

4. Add the black beans, chicken, enchilada sauce, and salsa. Bring to a boil then turn down and simmer 5-7 minutes. Season with salt and pepper.

5. Serve with optional toppings.
6. Enjoy!